I was heading to the to Amaze Miniature Park, just outside of Mandurah, when we spotted a lovely-looking café right across the road! Decadent C's, a chocolate specialist, serve up delicious cakes, scrumptious chocolate treats, as well as savory foods and drinks in a lovely setting.
As you enter the venue, you arrive in the gift shop. Here there is a viewing window to watch the Chocolatiers at work.
There are lots of take-home goodies – rocky road, meringues, chocolate covered coffee beans and truffles to treat yourself to.
Onto the café, where there are cabinets full of devilish looking cakes. You'll be tempted to order a large slice of mud cake or pie – we picked both! There are also gluten free options. The cafe also offers lunch dishes, such as wraps, quiches and tarts. Children will love the brightly coloured iced cupcakes, topped with TV characters, as well as the rainbow meringues.
There is plenty of room to sit indoors, with padded chairs and a comfy sofa too.
We ordered coffees, an apricot tart and coffee mud cake, which we enjoyed very much.
Outside, there's a shaded patio area, overlooking the lush lawns. We loved watching the tiny blue wrens fly about.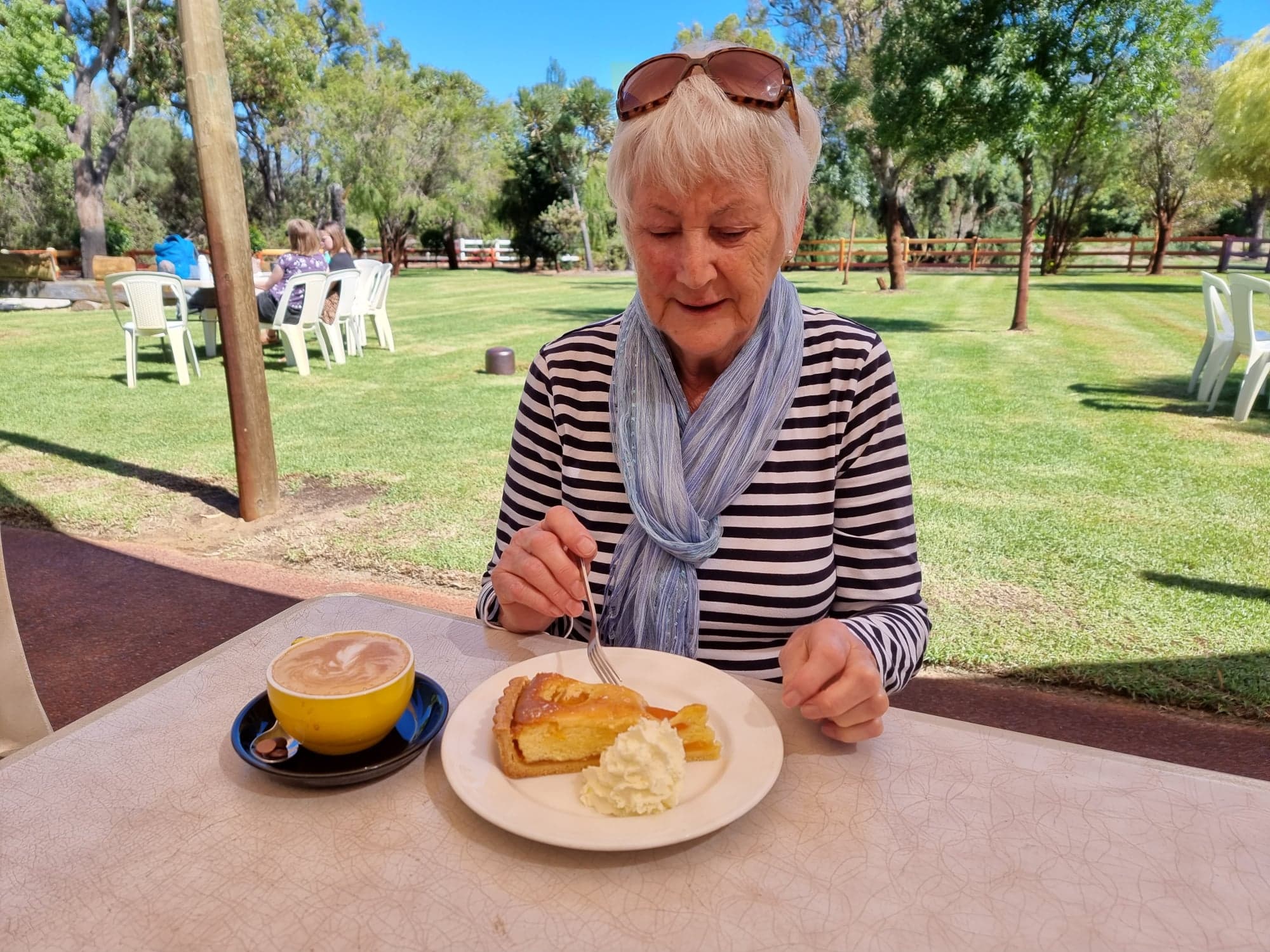 There are also tables near to the children's play area – handy to keep grandkids busy for some time. There's a cubby house, wooden train and slide.
After devouring our scrumptious coffee and cake, we headed directly across the road, to the fantastic Amaze Miniature Park. Be sure to treat yourself to a little decadence at Decadent C's!
Find Decadent C's at 25 Husband Rd, Barragup (near Mandurah).
Get more information on their website.
Find more cafes in Perth here.