As more and more people are leaving the stresses of city life behind and making their escape to the country, there is a change happening to these country towns; the little village stores and cottage tea houses are being replaced or bolstered by upmarket establishments and restaurants catering to this new population. One such establishment is The Emporium Bistro in Bridgetown. The Emporium is part wine bar, part restaurant, part cafe. The double windows at the front are decorated very eclectically, not entirely divulging the true identity of the bistro. So intriguing is styling that we were drawn inside to further investigate.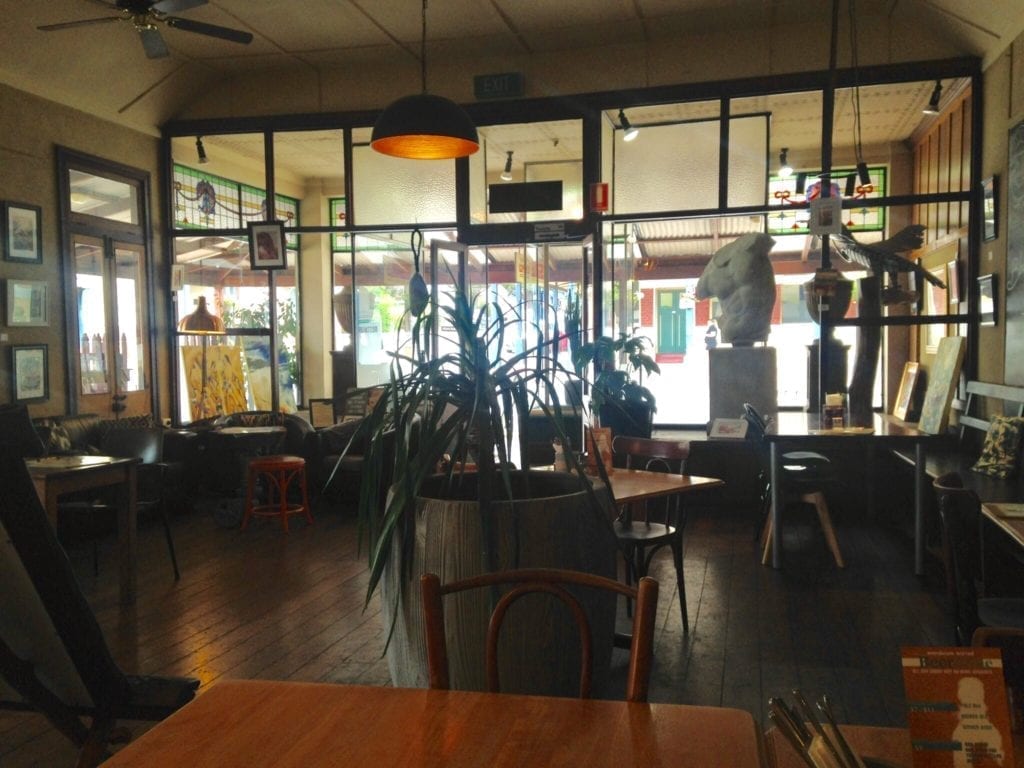 Once inside the long building lives up to its unusual frontage with an odd assortment of rustic furniture and vintage Knicks knacks that compliment the rich wood and plaster interior.

If you prefer to sit outside, there is a lovely shaded alfresco area that runs the length of the bistro where you can sit and watch the world go by.
The ambience was relaxing and chilled, and the waitress friendly but not pushy. We found ourselves a table and ordered drinks to begin with, I decided on a rose wine Whimwood Rose, a locally produced wine from Nannup and my husband ordered a Red Beard ginger beer. Whilst we waited for our drinks we studied the menu and made our choices, ordering is done at the till, but the waitress said that she was not busy so to remain seated and she would take our order at the table. My husband went out on a limb and ordered the steak sandwich ( as usual) and I chose the grilled barramundi with chips and salad. My husband gave thumbs up to his sandwich, he said the steak was very tender, and my barramundi was cooked perfectly with a melt in the mouth texture.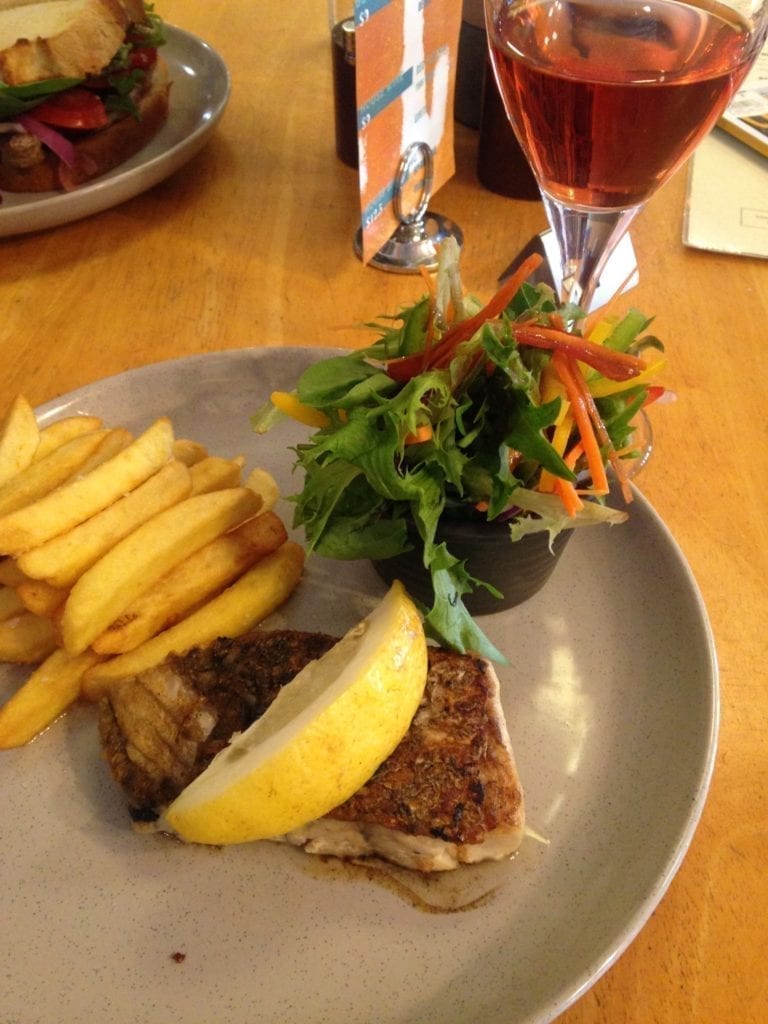 There are different specials advertised on chalkboards, one of which is a family night meal on Fridays, when you are able to get a family sized feast for $50, a great way to take out the family without breaking the bank.
It is possible to park on the street outside if there is space, or there is a a large carpark behind the building; although this is not sealed so can be a bit tricky if you are unsteady on your feet. There is disabled access to both the cafe and toilets, and you will find your dog is welcome at the outside tables.
Details:
Address: 141-151 Hampton Street, Bridgetown
Phone: 9761 2018
Email: emporium.bistro@bigpond.com
Website: www.emporiumbistro.com
Opening Hours: Monday- 8.30am – 4pm
                          Tuesday- Closed
                          Wednesday- Saturday- 8.30am – Late
                          Sunday- 8.30am – 4.30pm