At the WA Maritime Museum, there's currently two very interesting exhibitions on French Explorers. We all know that Australia was explored by the British, and of course we gained many place names from the Dutch explorers that chartered our coastline. What I wasn't as aware about was that the French had also reached our shores in the 19th century! First is "The Art of Science: Baudin's Voyagers 1800-1804". This exhibition brings original paintings and drawings from the Museum of Natural History in Le Havre, France to Australia for the first time in 200 years.
Baudin's ships, the Géographe and Naturaliste (recognise those names?!) set sail from Le Havre in October 1800. Aboard were a group of scientists, funded by Napoléon Bonaparte, on a mission of discovery and study of natural sciences, including flora and fauna.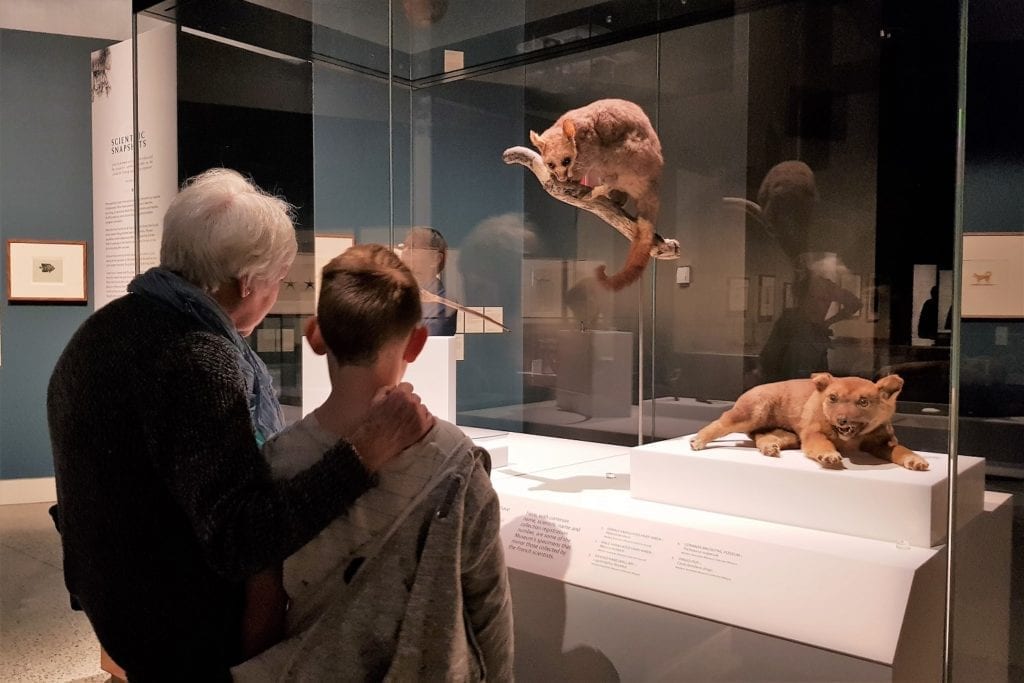 The works on display include coastal profiles, hand drawn maps, and even Baudin's personal journal from France's National Archives. The coastal paintings and drawings captured Australian animals, landscapes and very first portraits of Aboriginal people. This was a glimpse into a strange new land for Europeans.
In the neighbouring exhibition "Return to Australia: Freycinet 1818" there's science and stories behind Louis de Freycinet journey across the world, to make camp at Shark Bay.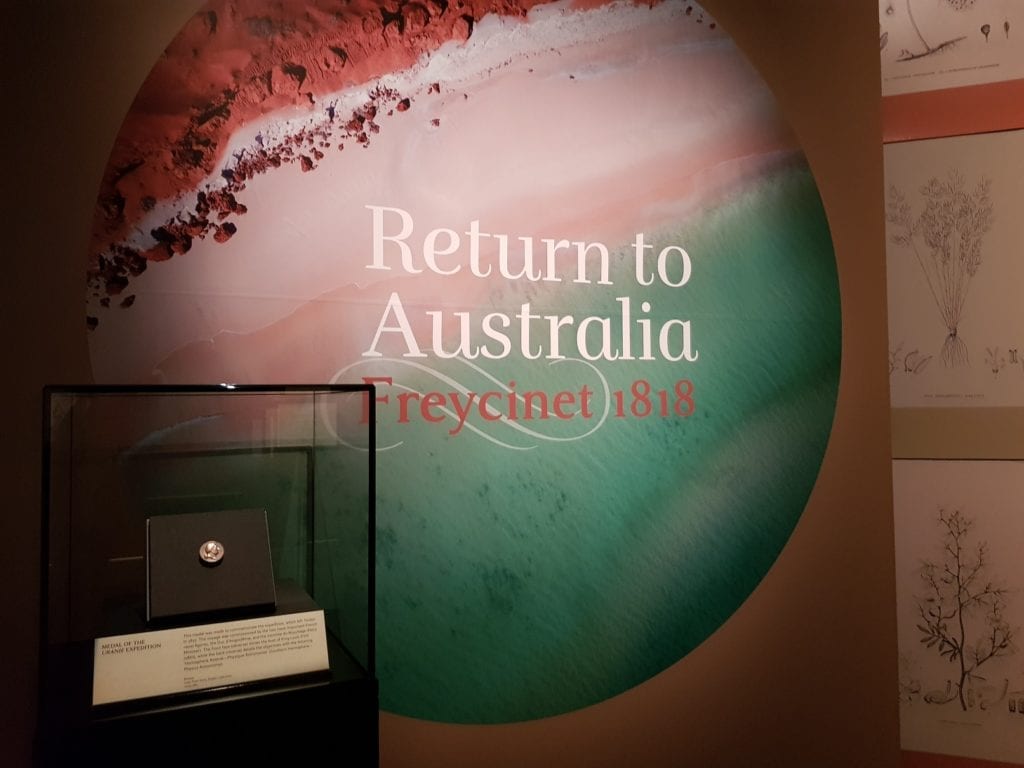 Here there's a recreation of what one of their tents would have looked like, with stunning moving projections on.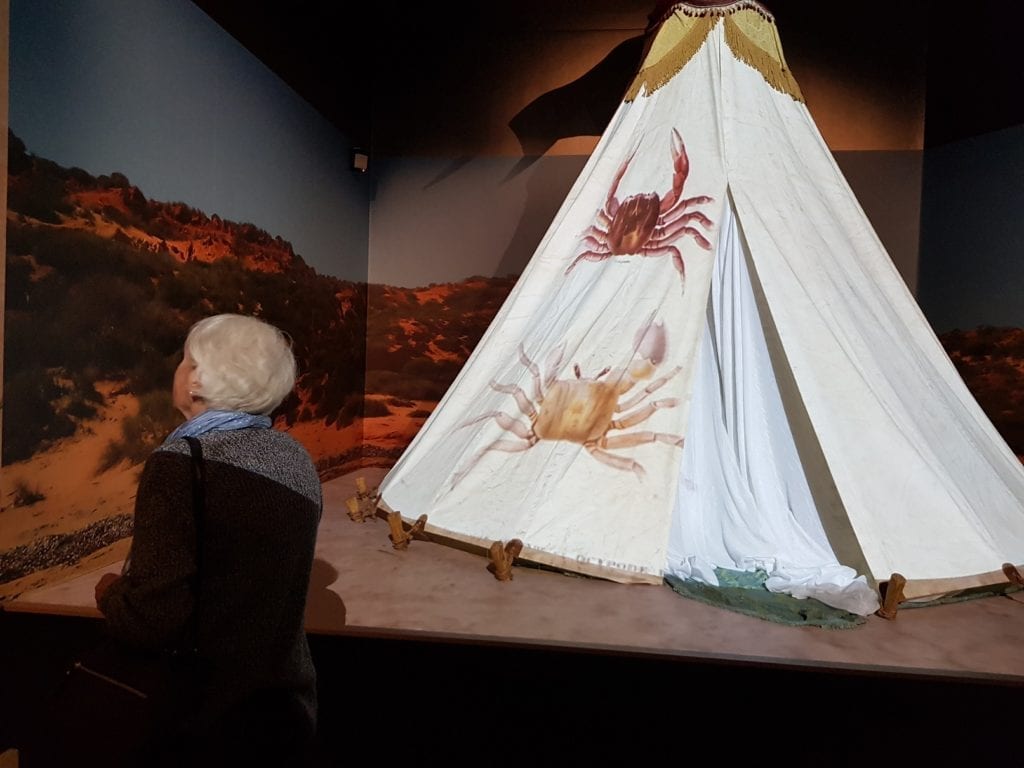 On an earlier voyage, the first ever complete map of Australia (then New Holland) was completed. It was fascinating to read all the familiar place names!
His wife, Rose, smuggled herself aboard the ship and became the second woman in history to circumnavigate the globe. Excerpts from her diary provide an interesting perspective about her long and eventful expedition.
If you're visiting with children, they'll love the French Explorers interactive zone too, where they can dress up and make crafts. My Grandson made a fine Admiral!
And while you're at the museum, be sure to wander around the main galleries – there's a lot to discover about WA's maritime history!
If you're feeling peckish, in the foyer of the WA Maritime Museum is a Caffissimo café. There's plenty of tables inside and on the deck outside overlooking the port, making it a good place to do a little boat-spotting over a drink or light meal. We enjoyed learning about WA's fascinating French connection during our visit to the WA Maritime Museum. It's a wonderful way to spend an hour or two in Fremantle.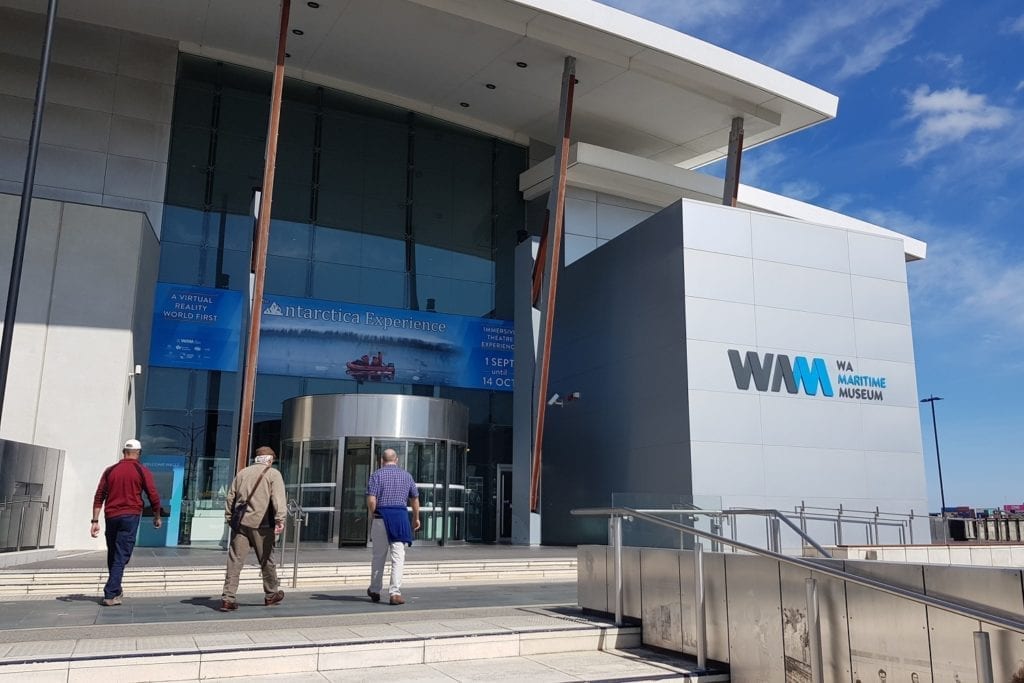 Exhibition on 13 Sep to 9 Dec 2018
The Details
Address: Victoria Quay, Fremantle,
Phone: 9431 8334
Website: museum.wa.gov.au/museums/wa-maritime-museum/french-explorers-western-australia
Opening times:
Open daily: 9.30am – 5.00pm
Open ANZAC Day 1.00pm – 5.00pm
Closed: Christmas Day, Boxing Day, New Year's Day and Good Friday
Cafe opening hours (Mon to Fri: 9.30 – 4pm, Sat: 11am – 4pm, Sun: 9.30 – 4.30pm)
Parking: ACROD parking and drop off area.
Wilson paid car park $1.80 per hour (max 4 hours).
Museum Admission Prices
Adults: $15
Concession: $7.50
Children: Free (up to 15yrs)
Family pass (up to 2 adults and 3 children) $30.
On the second Tuesday of every month, you can enter the museum by paying a donation.
Find more things to do in Fremantle here.