Did you know there is a dedicated café especially for dogs and cats in Perth? If your furry friend is likes a trip in the car, then you'll want to take a trip to the Furbaby Cafe & Boutique in Westminster! This café on Wanneroo Road is a popular spot for animal lovers. Perhaps you don't have a dog? You don't need to own a dog to visit. You're welcome to enjoy a little "dog watching" in the café, where there's always plenty of different breeds to meet.
The café is also home to a pet accessory/gift shop and a grooming boutique.
Drop by to get your pet groomed, the salon offers treatments from nail clipping to a full groom, while you enjoy a cuppa or bite to eat.
The café's dining area is outside, in a covered alfresco area. There are handy hooks on the walls to attach your dog's leash, so you don't have to keep hold while you try to eat.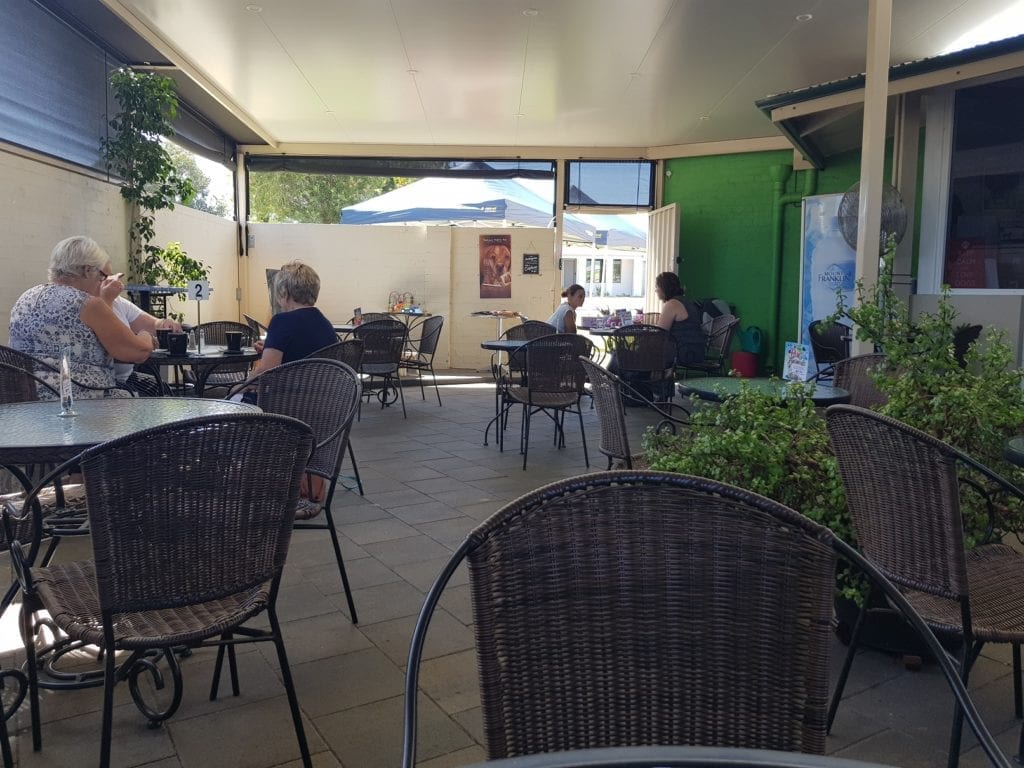 Hungry humans and dogs are all well catered for with menus for everyone. As well as breakfast and lunch dishes on the menu, there are cabinets inside with cakes and other treats.
Our grandson chose a creamy yogurt based bark-a sundae treat for his dog. There's also dog beer, puppy popsicles and steak and mash for dogs!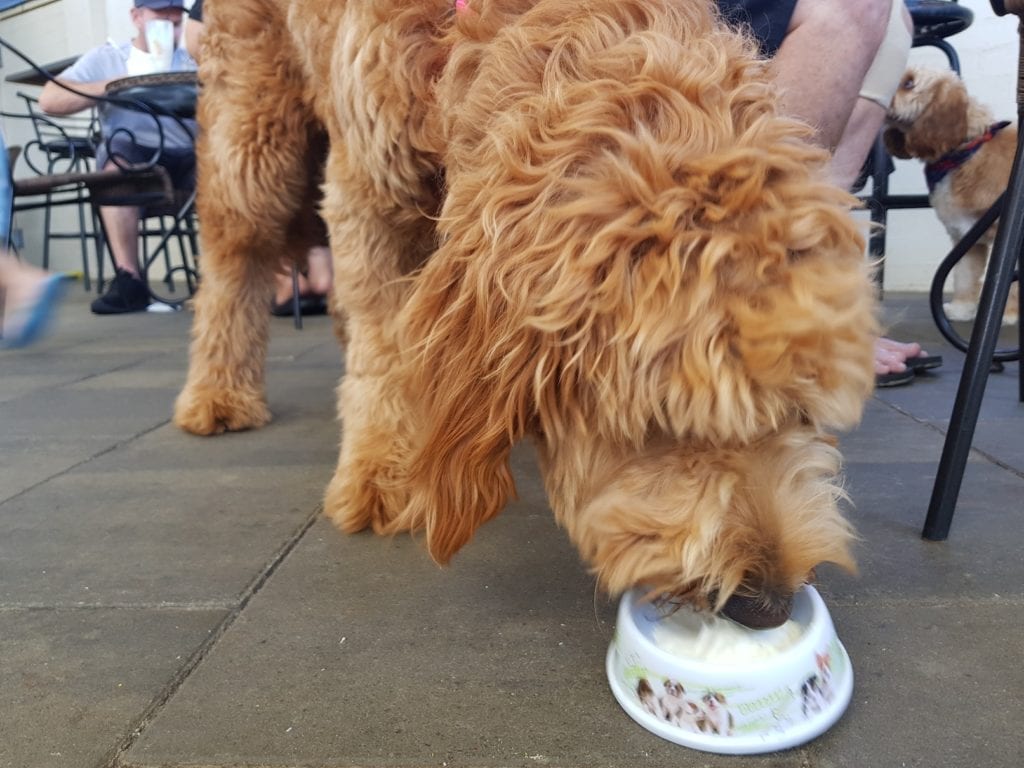 He enjoyed a ham and cheese croissant.
There's plenty of fresh water available. Dogs can lap it up from the large ceramic bowl or use a smaller plastic bowl to scoop water to take back to your table.
If you have grandkids in tow, there's a kids corner with books, toys, colouring in and a big blackboard to keep them occupied.
Whether you'd like to enjoy a drink while you wait for your pet to be groomed or want to treat your furry friends to something tasty, it's an animal lover's paradise at Furbaby Cafe and Boutique!
The Details
Address: 29/386 Wanneroo Road, Westminster
Phone: 9440 6690
Website: furbabycafe.com.au/cafe/
Disabled Access: Yes
Distance from Car Parking area: There is a big car park at the premises.
Dog friendly: absolutely!
Grandchild Friendly: yes, kids menu, play corner with toys and colouring in and highchairs.
Find more restaurants in Perth here.