If you find yourself in Cottesloe, be sure to head to the beach. By that I don't just mean to dip your toes into the Indian Ocean, but to also dine at il Lido, which happens to be Italian for "The Beach". It's a lively spot, with long, communal tables (if you don't mind bumping elbows with fellow diners).
If you prefer to have a table to yourself, by the bar there are high tables and an alfresco dining area outside, under fairy lights by night.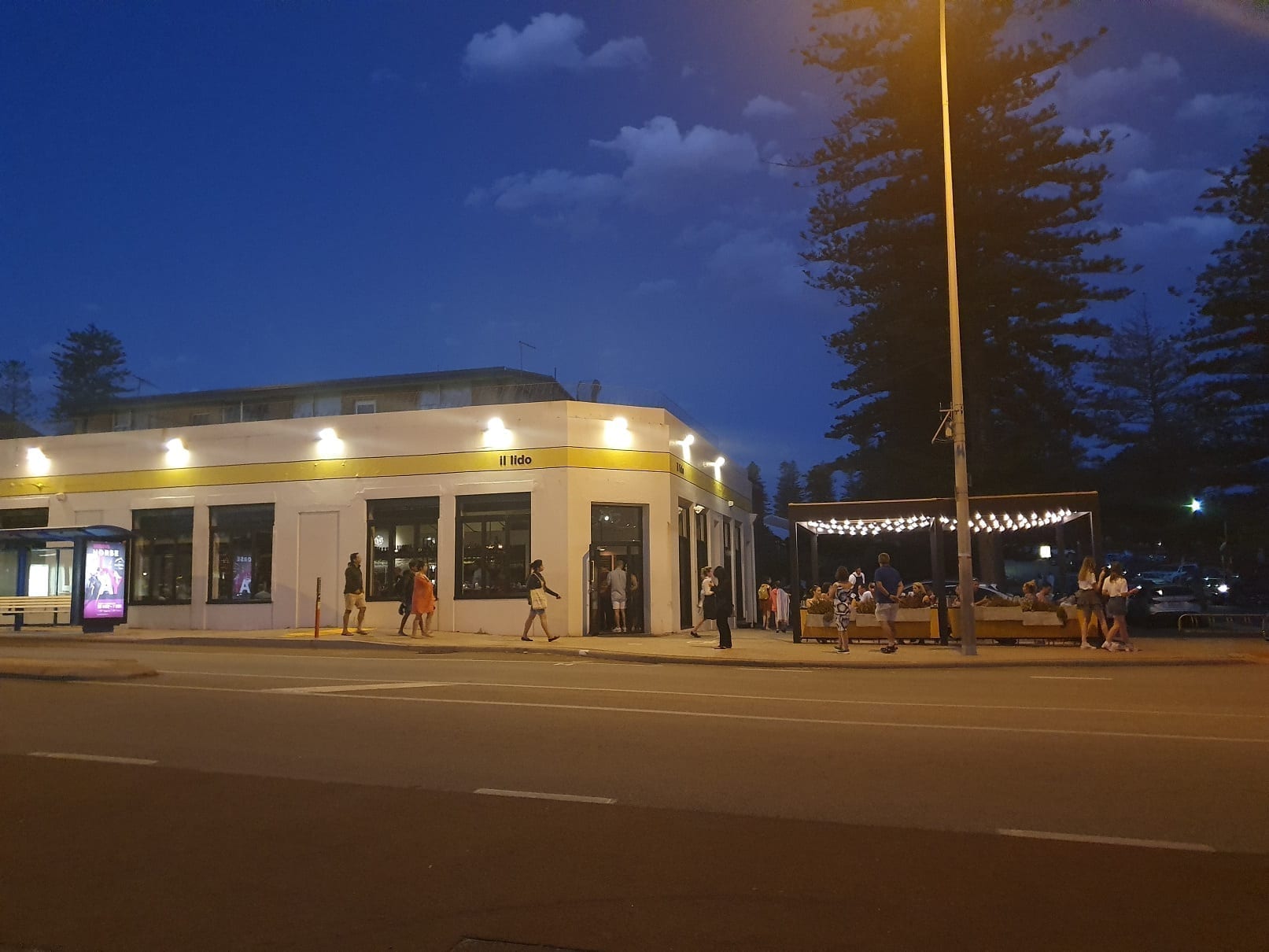 il Lido offers hearty, peasant style food along with a good wine. Like all good meals, we start with a fresh loaf, baked at Bread in Common in Fremantle. We decide to share a salumi plate ($32) which has a selection of fresh cured meats, as well as flatbread, pickled vegetables and grilled eggplant.
Tasty and tender cuttlefish ($21) is served with a light olive, lemon and herb salad.
A lamb rump dish ($40) includes a coffee butter, which melts over the perfectly cooked, flavoursome lamb. Baby beetroot and braised leek have a salsa verde drizzled over. We love this. We also recommend adding the triple cooked potatoes on the side.
We don't stop for dessert, though if you have room, there are many traditional Italian sweets on the menu – a limoncello tiramisu, Italian farmhouse chesses and more. We do find the prices high, but this is the western suburbs, and we cannot fault the food. Service was generally friendly and professional. I'd recommend you pop by to il Lido in Cottesloe for a delicious, authentically Italian bite to eat.
Il Lido, Cottesloe – The Details
Address: 88 Marine Parade, Cottesloe
Phone: 9286 1111
Website: www.illido.com.au
Parking: There is plenty of parking in the neighboring carparks. You may have to pay and it gets very busy in peak summer times (we had to drive around a few times). Acrod parking is found directly opposite the restaurant.
Find more places to dine in Perth here.