United States Vs Billie Holiday is based on the incredible true story of the iconic jazz singer. We popped along to a screening at the beautiful Astor Theatre in Leederville. Set in America during the 1930's, 40s and 50s, the movie tells a tale of how "the Feds" hunted and haunted Billie, simply for standing up for her basic human rights.
The plot centers around her infamous song "Strange Fruit" and how the Head of the Federal Bureau of Narcotics had a personal vendetta against Billie Holiday. Strange Fruit was written in the 1930s to protest the lynching of African Americans in America. The movie also chronicles her relationships, troubled childhood, and of course her soul reaching music.
The actress who plays Billie Holiday, Andra Day, is relatively unknown. She is a fantastic fit for this role, and seems born to star as her own personal idol. Unsurprisingly, she is generating Oscar buzz for her role, having won a Best Actress Golden Globe. Day provides stunning vocals, and even took up smoking to replicate Holiday's gravelly voice – that's commitment!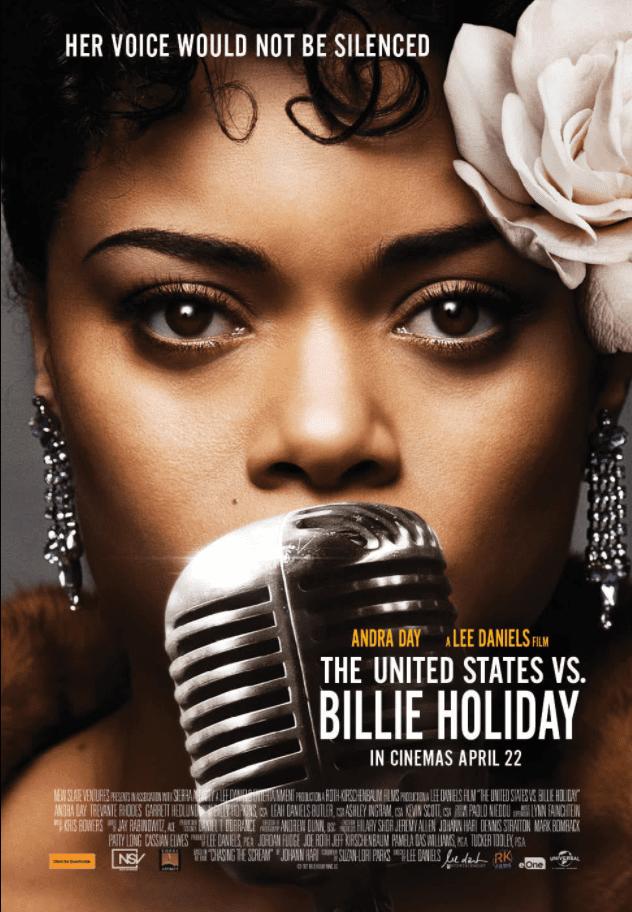 Director Lee Daniels (Precious, The Butler) has done a superb job bringing this movie together with Billie Holiday's classic back catalogue. While much of the movie deals with the very real challenges of addiction and racism, there are lighter moments to enjoy, through musical performance scenes. The movie's conclusion is both moving and powerful.
For the easily offended, there is frequent swearing, as well as drug use, and nude scenes. United States Vs Billie Holiday will be released nationwide on April the 22nd. United States Vs Billie Holiday is a must see, both for music buffs and biopic lovers alike.
For more information and the movie trailer, click here.