If you find yourself at the Inglewood end of Beaufort Street, visiting the Inglewood Library or the Black Pig Deli (like us!) – pop into Ninth and Merchant for a delicious bite to eat. The casual eatery has friendly service, great coffee and a tasty menu. We stopped by for brunch. There's plenty of spots to sit inside and out, high tables and booths too. We opted to sit at the back of the restaurant, thinking it would be a bit quieter, without the bustling traffic on Beaufort Street.
My husband enjoyed a pot of tea while I ordered a flat white. The 5 senses roast was spot on – creamy and smooth.
There is a good choice of breakfast dishes on the menu. Stand outs are a big breakfast, pancakes and choice of three types of eggs benedict on the menu. A traditional eggs benedict, royale with house smoked salmon, and a Florentine style with spinach. My husband enjoyed the traditional version, served with thick cut ham ($18.50), soft poached eggs, hollandaise sauce, on an English muffin.
I adored the roasted pumpkin dish ($18). Roasted pumpkins is drizzled with the Merchant's very own rooftop honey, topped with whipped ricotta, a poached egg, almonds and delicious crispy kale leaves.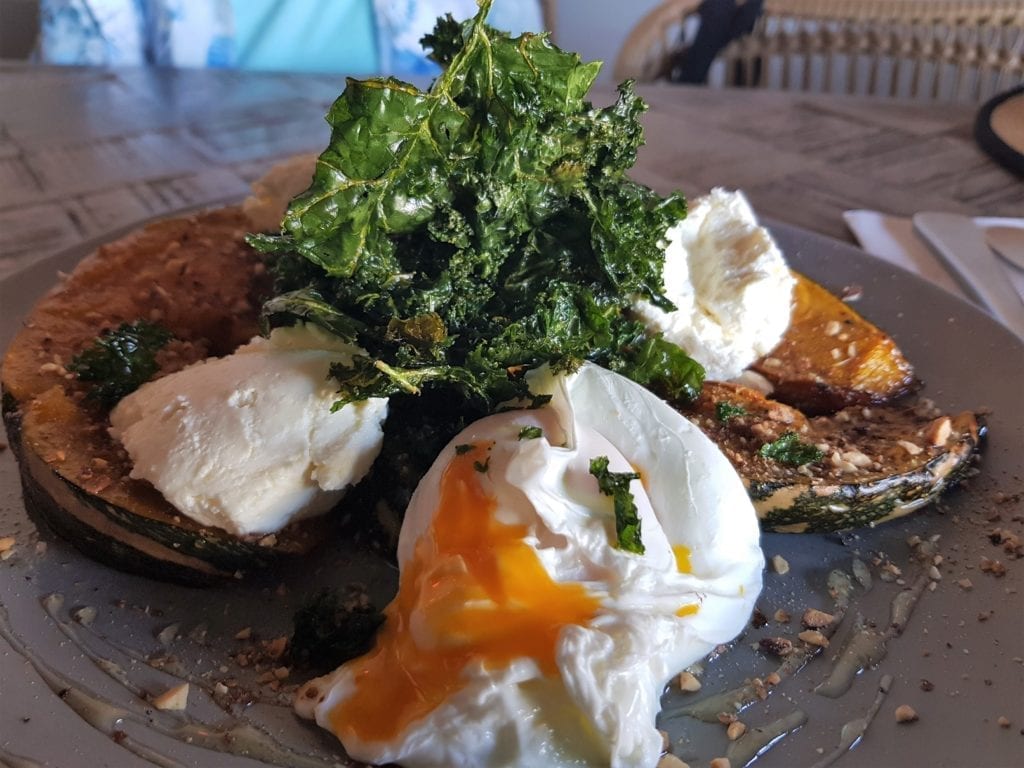 My daughter relished the hummus and chorizo dish ($15), served on Merchant sourdough topped with sweet roasted peppers and onions.
We loved the atmosphere, food and drinks at Ninth and Merchant. I found the prices reasonable and the service was friendly and helpful. Next time we pop into neighbouring Black Pig Deli for a pork pie, we'd happily enjoy another brunch at Ninth and Merchant.
The Details
Address: 882 Beaufort Street, Inglewood.
Website: https://www.ninthmerchant.com.au/
Disabled Access: Yes
Distance from Car Parking area: Street parking is available.
Grandchild friendly – Yes, kids menu and high chairs.
Dog Friendly – Yes, in the outside seating area.
Find more restaurants in Perth here.