With magnificent views over the Busselton Jetty and Geographe Bay, what better way to enjoy a meal than in The Goose Beach Bar and Kitchen?
The restaurant originally opened in the middle of town but moved to its current premises, on the foreshore, in 2004.
After a seven km walk from the Abbey Beach Resort, the women of our senior's group were more than ready for breakfast at The Goose. We chose to sit outside and enjoy the fresh, sunny day and of course, those gorgeous views.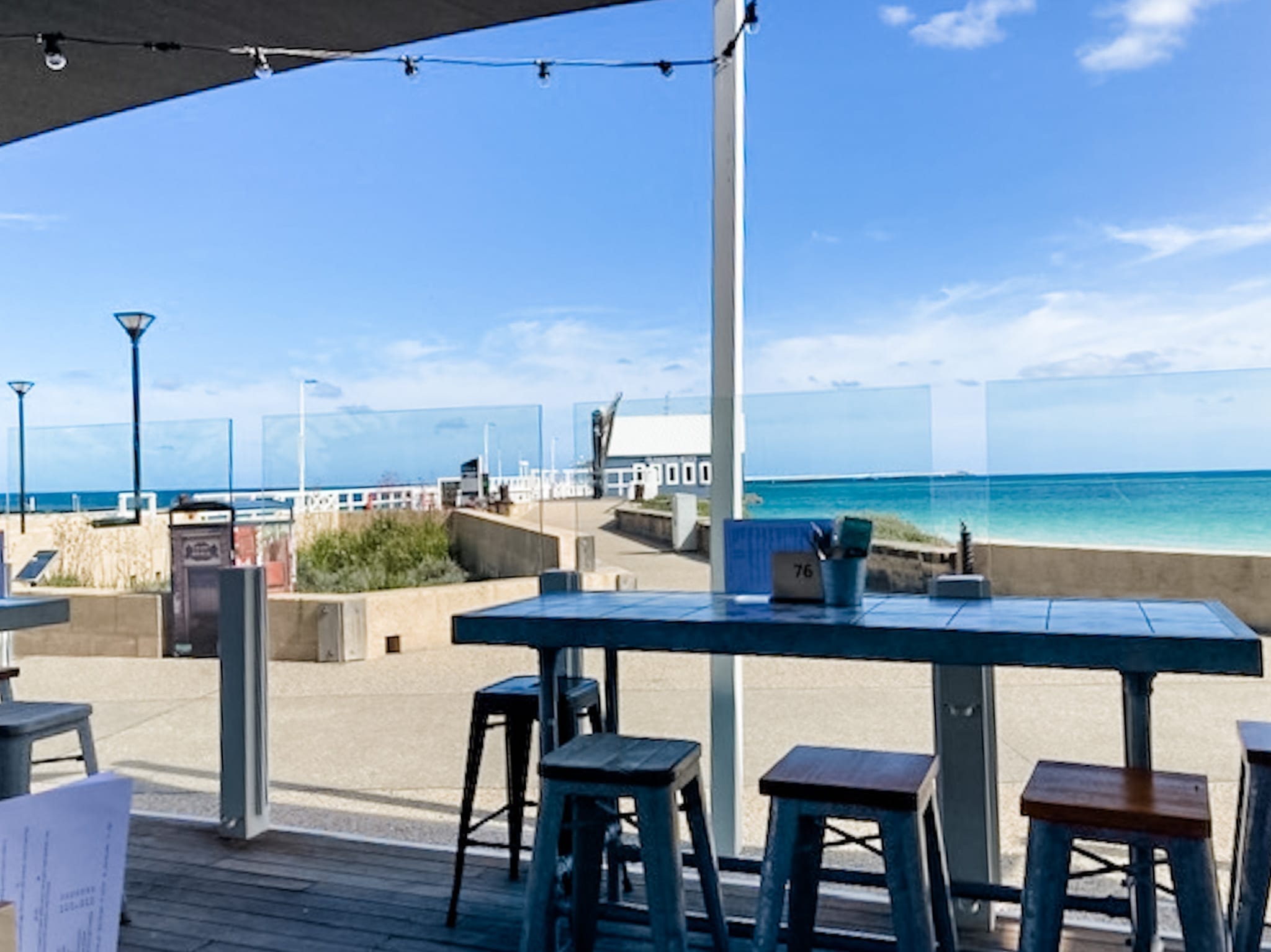 Inside patrons have table service whereas those on the deck, where fur babies are regulars, go to the bar to order and food is delivered to the table. Two of us opted for poached eggs on wood-fired toast ($12.50) with a side of bacon ($5.50), while the others went for the scrambled eggs also served on wood-fired toast ($12.50).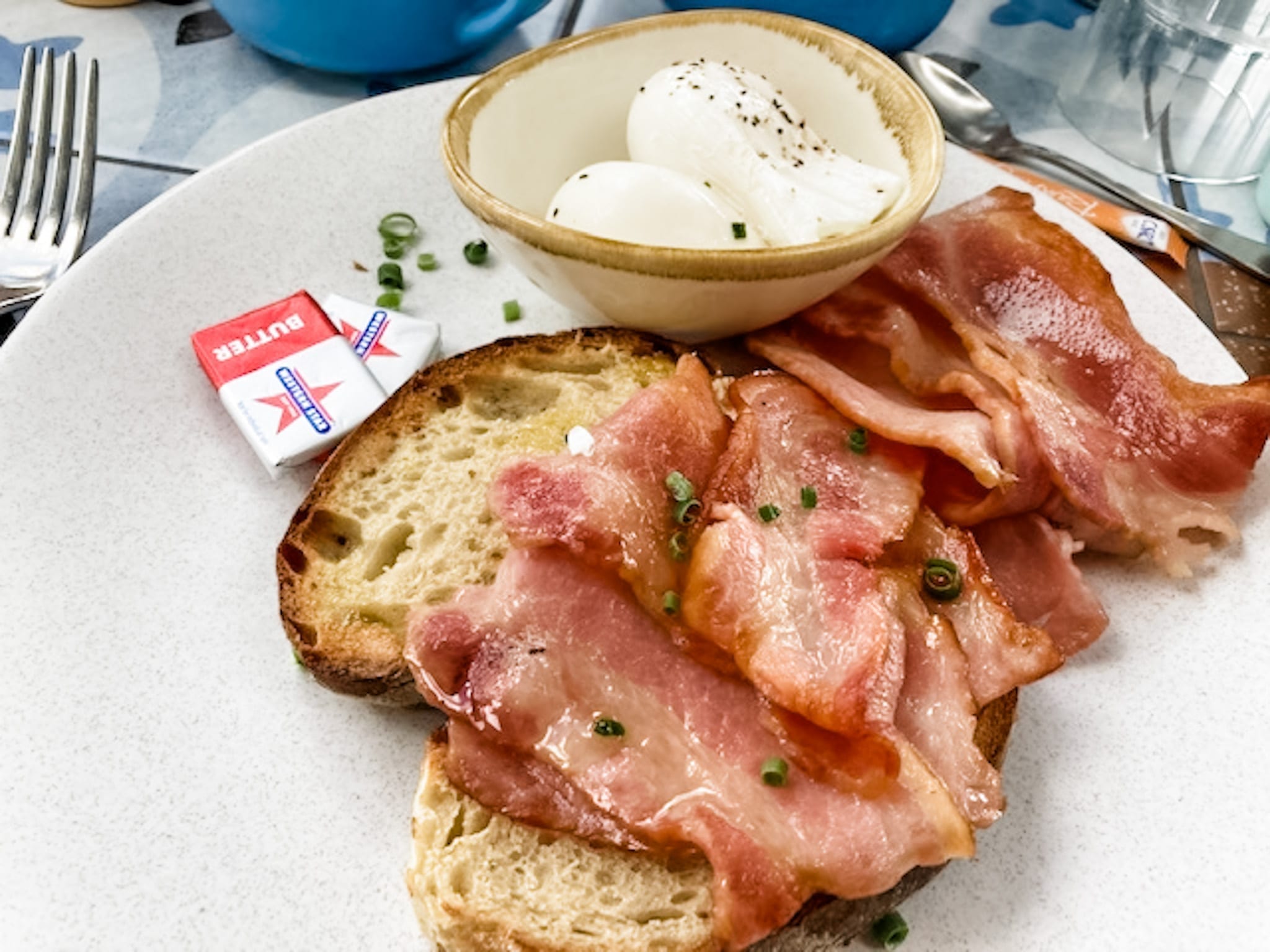 The food was very good and I even returned for more on the morning we were leaving to head home. On this occasion and sitting inside the restaurant, my husband and I decided on the Big Breakfast ($28) -two eggs, smoked bacon, grilled chorizo, herb and garlic tomatoes, harissa potatoes, braised mushrooms and wood-fired toast – but unfortunately, our eyes were much bigger than our stomachs and I couldn't finish the feast that was on my plate.
The Goose serves lunch and dinner as well as breakfast and is a go-to place for many locals, which is always a good sign. Seating is comfortable, inside and out and service is friendly. The restaurant is licensed and I am sure that a cocktail at sunset would go down very well. Music is also on the menu during the weekends.
Salt Kiosk is the place to go for The Goose's takeaway house-smoked meats and burgers, fish and chips and ice cream.
There is plenty of parking at the Busselton Jetty's car parks.
Address: 15 Foreshore Parade, Busselton
Phone: 08 9754 7700
Reservations: Yes
Opening hours: Monday to Sunday: 7am to 9pm. Salt Kiosk: Monday to Sunday – 9am to 5pm, weather permitting.
Gluten-free options: Yes
Vegetarian options: Yes
Restrooms: Clean, accessible but no soap available
Website: thegoose.com.au/the-bar/
Find more places to visit in Busselton and Bunbury