What's on in Perth Events for Seniors and Over 55's in Perth.
You'll find listed Perth Events, shows, free events in Perth, local community events, fairs, farmers markets, City of Perth events, even events at your local library. You'll never be bored again and you'll be the first to know what's on in Perth!
IF YOUR EVENT IS FREE AND YOU'RE NOT PAYING TO ADVERTISE ANYWHERE ELSE YOU CAN: ADD YOUR OWN EVENT HERE
If you're looking for family-friendly Perth Events to take the grandchildren to then check out our sister website, Buggybuddys for families in Perth.

Compost & Bokashi Workshop
January 13, 2024 @ 10:00 am

-

12:00 pm
Earthcycling Workshop for Composting & Bokashi
🌱 Attend our workshop and you could win a Bokashi Bin!
Learn about sustainable composting techniques and have a chance to take home this innovative system for transforming kitchen scraps into nutrient-rich compost.
Join us and revolutionize your composting game while supporting a greener world.
🌿🗑️Food waste and garden waste are a large percentage of what households throw into the general waste bin.
Come and learn from Robyn at 'Waste is my Resource' about earth-cycling using bokashi bins & composting systems.
Earth-cycling is nature's way of recycling – it's the process of turning natural scraps (think food scraps, leaves and paper) into nutrient-rich compost which will help your garden and soil thrive.
By composting or using a bokashi bucket at home Kwinana residents significantly reduce the amount of waste they send to landfill.
Kwinana residents will also have the option to buy a bokashi bin and two bags of bokashi mix from the workshop for only $50 either before or after the workshop.
After completing the workshop, residents also have the option to buy twin compost bins and receive a $60 rebate upon proof of purchase and residence (attendance of the workshop is required to be eligible for the rebate)
Please bring along a reusable cup and/or water bottle.  Coffee, tea and light refreshments are provided.
Please email environmentevents@kwinana.wa.gov.au or call (08) 9439 0275 for further information.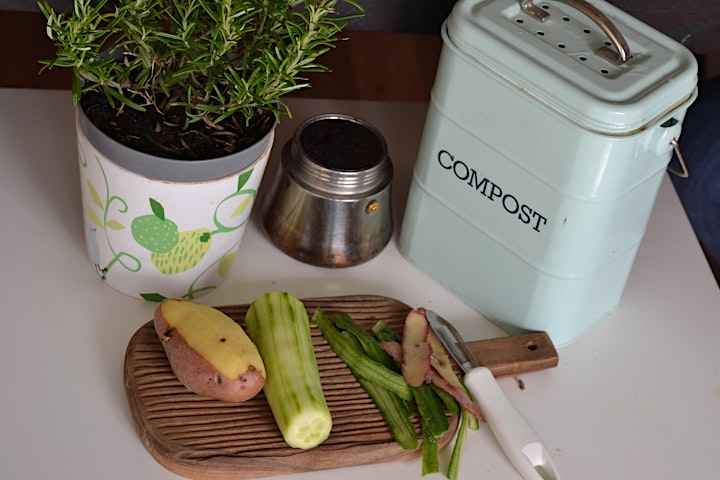 Related Events