What's on in Perth Events for Seniors and Over 55's in Perth.
You'll find listed Perth Events, shows, free events in Perth, local community events, fairs, farmers markets, City of Perth events, even events at your local library. You'll never be bored again and you'll be the first to know what's on in Perth!
IF YOUR EVENT IS FREE AND YOU'RE NOT PAYING TO ADVERTISE ANYWHERE ELSE YOU CAN: ADD YOUR OWN EVENT HERE
If you're looking for family-friendly Perth Events to take the grandchildren to then check out our sister website, Buggybuddys for families in Perth.
Museum Explorer
September 3 @ 10:00 am

-

12:00 pm
Take a tour through the Subiaco Museum and see if you can solve the quiz to match objects from the past with those used today.
Visit the museum and explore the displays to discover how people once washed and ironed clothes, kept food cool, prepared their meals , heated homes and created light without electricity. Solve a simple 'Then' and 'Now" quiz to match items from the past with technology used today. At the conclusion of the quiz participants will get an opportunity to make an apple slinky using a kitchen gadget from the past. A range of old fashioned domestic items will be out on display for visitors to handle and explore.
NOTE: Please do not attend Subiaco Museum if you are feeling unwell, you are most welcome to cancel your free ticket at any time and re-book into future upcoming events when you are feeling better and are symptom free. We ask that all visitors maintain good hand hygiene and utilise the hand sanitiser and hand washing facilities available when attending events.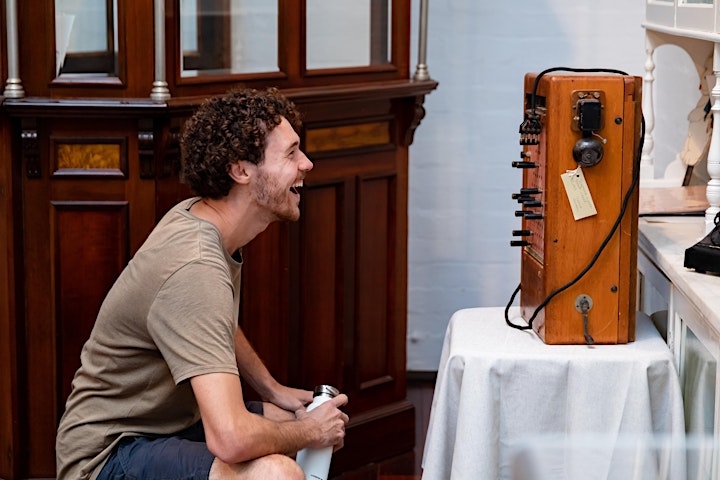 Related Events