What's on in Perth Events for Seniors and Over 55's in Perth.
You'll find listed Perth Events, shows, free events in Perth, local community events, fairs, farmers markets, City of Perth events, even events at your local library. You'll never be bored again and you'll be the first to know what's on in Perth!
IF YOUR EVENT IS FREE AND YOU'RE NOT PAYING TO ADVERTISE ANYWHERE ELSE YOU CAN: ADD YOUR OWN EVENT HERE
If you're looking for family-friendly Perth Events to take the grandchildren to then check out our sister website, Buggybuddys for families in Perth.
Sydney Writers' Festival Livestream – I Was Wrong
May 22 @ 2:00 pm

-

3:00 pm

Free
A series of Festival guests reveal a topic that deepened their learning, evolved their thinking or flat out changed their mind.
For adults.
This session will be held in the Events Room, Belmont Hub.
They are seemingly the three hardest words to say in public life: "I was wrong". The process of changing minds – individually, collectively and culturally – is made that much harder by a political landscape in which admitting uncertainty, confessing error or revealing a change of heart is actively discouraged. Hear from some of Australia's most respected holders of deep-seated beliefs as they each present a short talk on a topic that deepened their learning, evolved their thinking or flat out changed their mind.
Book your free tickets via Eventbrite.
Live and Local
Sydney Writers' Festival returns to Ruth Faulkner Library in 2022 to bring the best of the Festival direct to you.
One of Australia's most loved forums for literature, ideas and storytelling, Sydney Writers' Festival will live-stream its headline events from Sydney to Ruth Faulkner Library on Friday 20, Saturday 21 and Sunday 22 May.
Prepare to be invigorated and engaged by conversations, debates and discussions featuring some of the world's finest writers and thinkers. Audiences can also participate in live Q&A sessions at each event, sending questions straight to the Sydney stage.
Search 'Sydney Writers' Festival' in the Library and Museum event calendar to access the wide range of live-streamed literary programs on offer.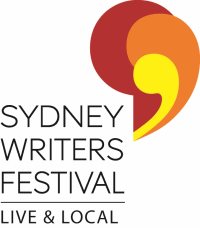 Related Events