The Wild Fig, found at the southern end of the Scarborough strip, is a popular spot for satisfying any appetite – be it for brunch, lunch dinner – or a simple coffee and cake. The café enjoys ocean views (over the car park), and there's plenty of comfy places to sit and enjoy a cuppa and bite to eat.
The quirky eatery, has an up-cycled interior and a tasty menu. In winter, be sure to pop by and sit by the cosy fireplace too.
The cabinet has a range of fresh bakes (cake, slices, tarts, muffins, raw treats and more)– which is what we were there for. My husband loves a cup of hard-to-find Darjeeling tea and was happy to find a Darjeeling green in the selection of teas. The pots were generous enough to fill 3 cups too.
I enjoyed a cup of coffee.
We shared a blue berry tart, with creamy custard and a little jelly. So often I find pastries a under cooked. This tart shell was spot on.
If you have an intolerance, or are vegan, you'll find many options here. A raw "snickers" bar was deliciously nutty.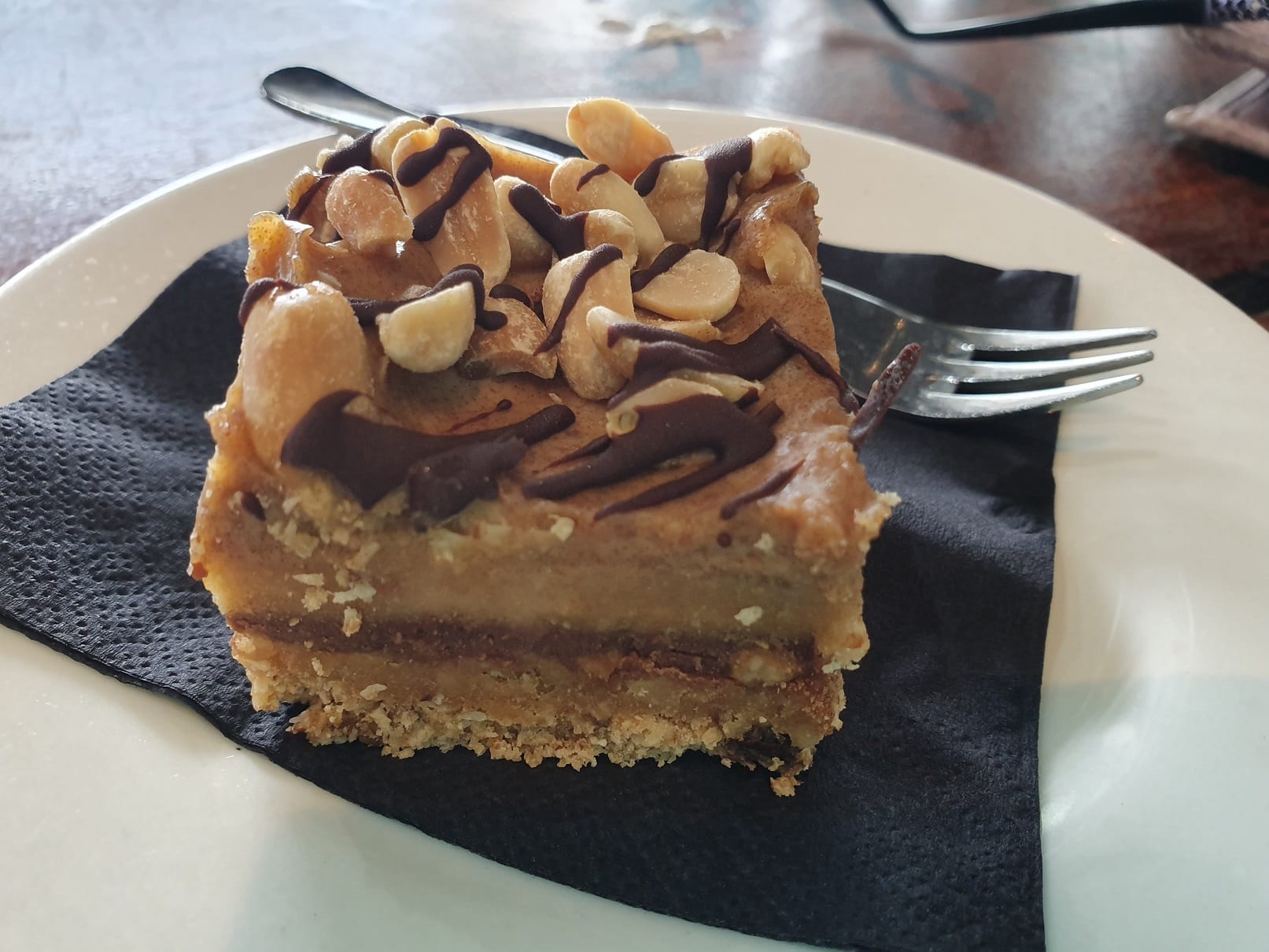 For those with grandies, a small play area has been set up in a corner, where there are plenty of toys that will keep them entertained.
Staff at the Wild Fig in Scarborough were friendly and attentive. The meals at tables around us looked generous and fresh – so we're keen to return for something a little more substantial.
Wild Fig – The Details
Address: 190 The Esplanade, Scarborough.
Phone: 9245 2533
Website: thewildfig.com.au
Parking: Plenty of parking in the opposite car park, busy at peak summer times.
Dog Friendly: Yes, dogs are in the alfresco area. Water bowls and even a dog bed.
Grandchild Friendly: Yes, children's menu, play corner and highchairs are available.
Find more places to dine in Perth here.