Launched 2018 by the team behind the very successful family website Buggybuddys, Seniorocity is the first Perth-specific online guide for the over 55 community.
Showcasing things to do Perth and WA, cafes and restaurants to eat at (including details on senior specials and accessibility),  senior activities, markets and what's on in Perth. Seniorocity mission is to empower the over 55's of Perth to go out and try something new, be it a museum exhibition, art class, caravan park or café or to meet like-minded people.
Our Statistics – updated June 2020
– 1,000 daily visits to our website
– 8,000 subscribers to our email database
– 12,500 followers to our Facebook page
To discuss your advertising needs further contact Lorraine either via email Lorraine@seniorocity.com.au or phone 0415 771 508.
Facebook Statistics – June 2020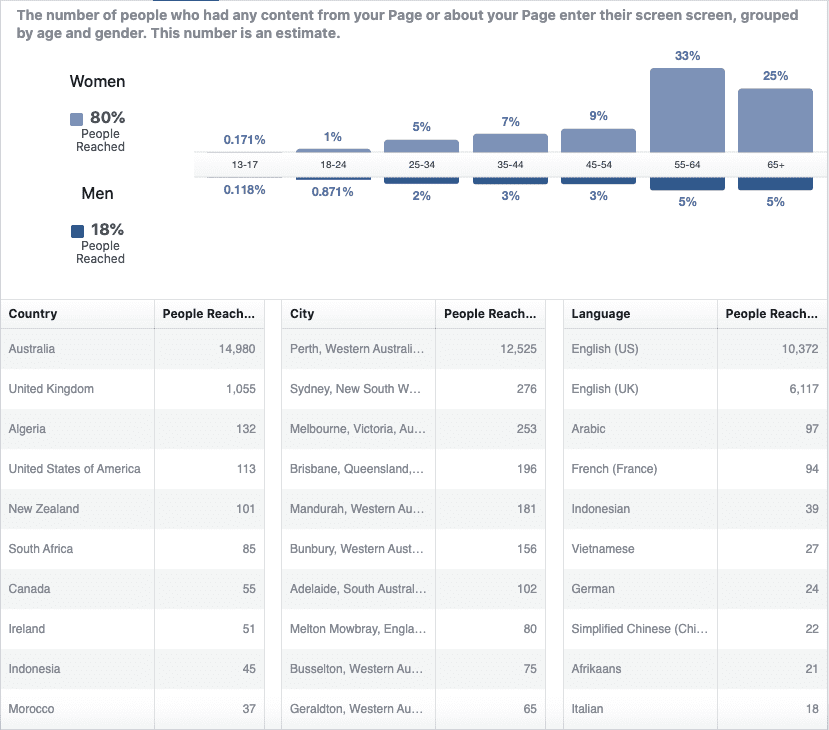 Website Demographic