Riverbank Estate Caversham is an award-winning West Australian winery. As the name suggests, it's found on the banks of the Swan River. The cellar door and adjoining restaurant have a rustic, country feel and elevated views over the vines and river below.
We were seated in the veranda area. Being mid-July was enclosed with patio blinds and outdoor heaters took the chill off. We were amongst the first to arrive. The entire venue soon filled up and we enjoyed the lively atmosphere. First, we were presented with the wine list and we chose a bottle of red to share – a wonderful cab merlot.
Their menu features dry ages steaks, live local seafood and more. Bread is always a great place to start a long winery lunch. The fresh ciabatta is served with smoked butter and confit garlic. We also shared a creamy house made cow's milk burrata cheese, served with Calabrian pork nduja and black olive caponata. The baked scallops, topped with smoked cheddar and chardonnay gratin was equally more-ish.
From there, we chose to go solo, with my Husband enjoying the Wandoo smoked free range pork belly, accompanied by a white bean ajo blanco.
I enjoyed the market fish, and loved the plating with a splash of purple cauliflower.
We all had room for dessert and chose the cherry chocolate dome, with crystalised dark chocolate, and scrumptious cherry ripe ice-cream. The mixed berry and apple crumble, with vanilla bean ice-cream, and passionfruit marshmallow was also a winner.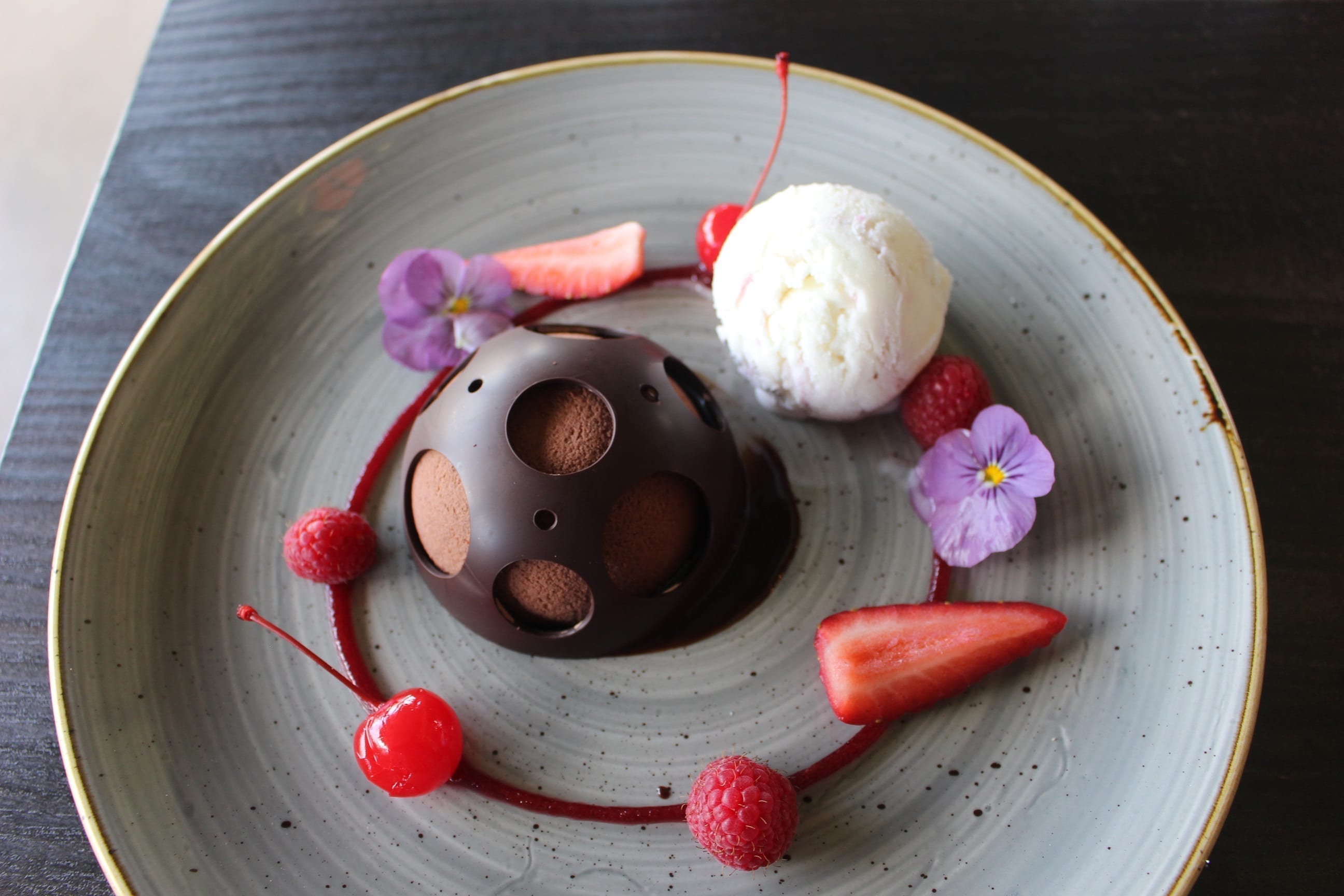 All in all we enjoyed our lunch at Riverbank, though prices are on the higher end of the scale. With good food, excellent wines and a stunning view, it makes for a lovely lunch venue in the Swan Valley.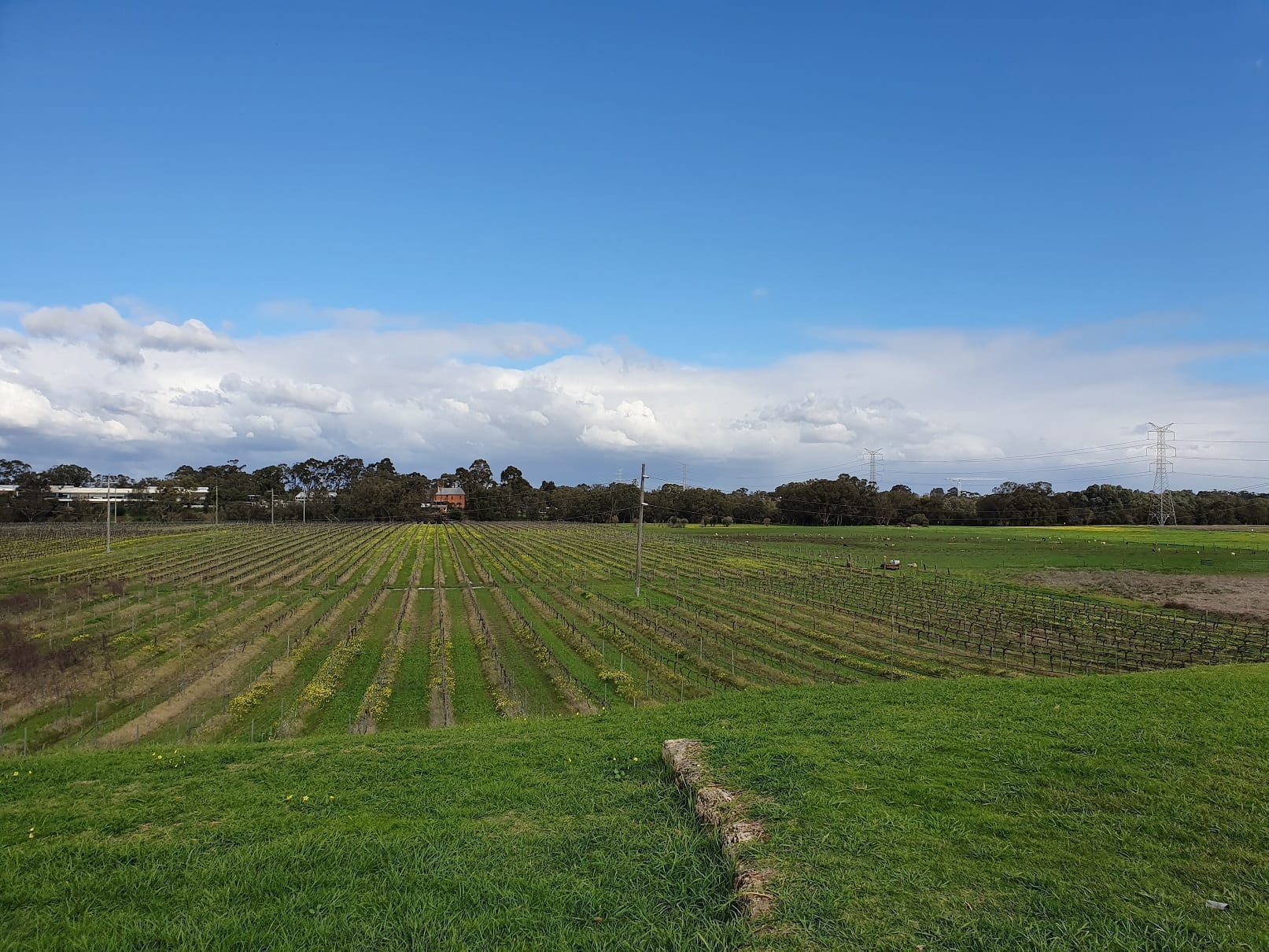 Find Riverbank Estate at 126 Hamersley Road, Caversham.
Get more information on their website.
Find more places to dine in Perth here.