Life can get pretty hectic even when you are retired. Everyone always seems to be rushing around with so much to do and not enough time to do it in. The cities and towns are a constant buzz that we sometimes feel we need to leave behind for a quieter more peaceful pace of life and a chance to reconnect and replenish our souls.
If you want a "get away from it all" short break, then look up Buckland Estate in Northam and check out its' accommodation options for a quiet relaxing stay. The property, only 90 minutes drive from Perth, sits on around 50 acres and boasts beautiful gardens with plenty of places to park yourself with a good book and soak up the clean country air.
The house itself is stunning; large reception rooms filled with exquisite antique furniture and large comfy couches, huge bathrooms with claw foot baths enticing you to while away the evening in a warm bubble bath with a glass of wine – my idea of Heaven.
The gardens and entertaining areas are a visual delight with a casual elegance and distinctly European feel; think lavender, roses, wisteria and geraniums cascading out of planters and baskets. Take a walk through the property and you'll come across the resident horses grazing in the paddocks, and if you're a keen photographer or an artist you won't be short of inspiration with the old stone buildings and the amazing views of the surrounding countryside.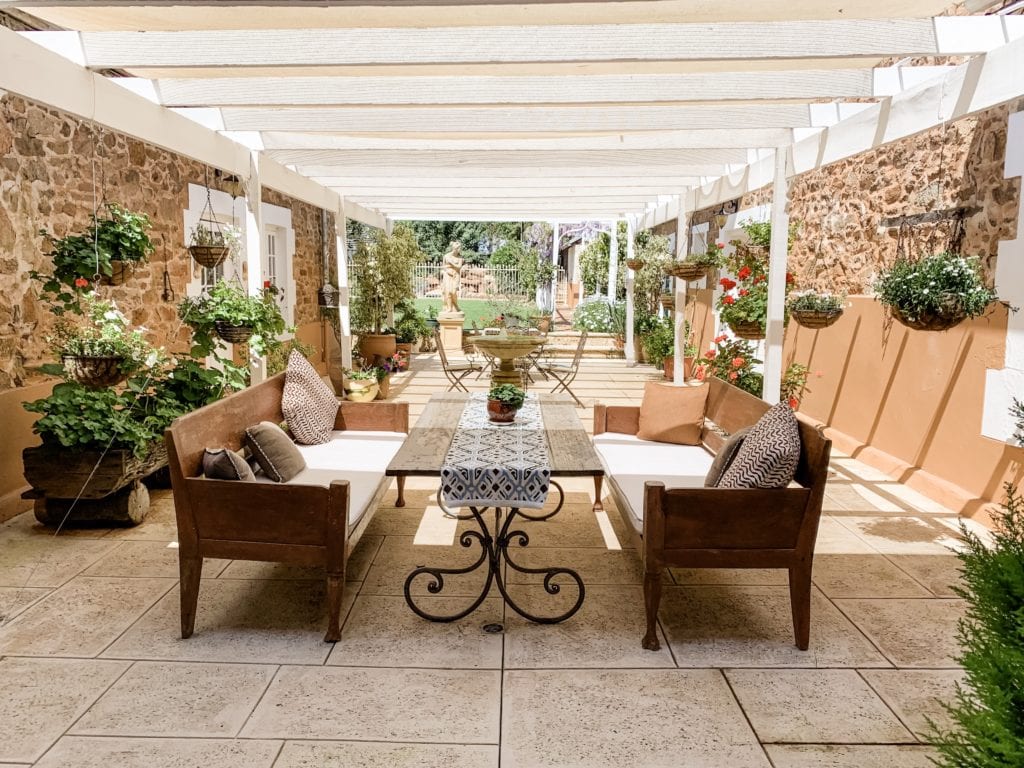 Russell, the owner of the Estate offers accommodation in the homestead for large groups eg. Wedding parties, celebrations, retreats and corporate events; or self contained accommodation in Daisy Cottage and Dempster Cottage which you can book either through the Buckland Estate website or through Airbnb; or for something a little different, how about getting a group of friends together and let Russell and his contacts at Soul Camping set you up for a luxurious lakeside glamping experience in the estate grounds.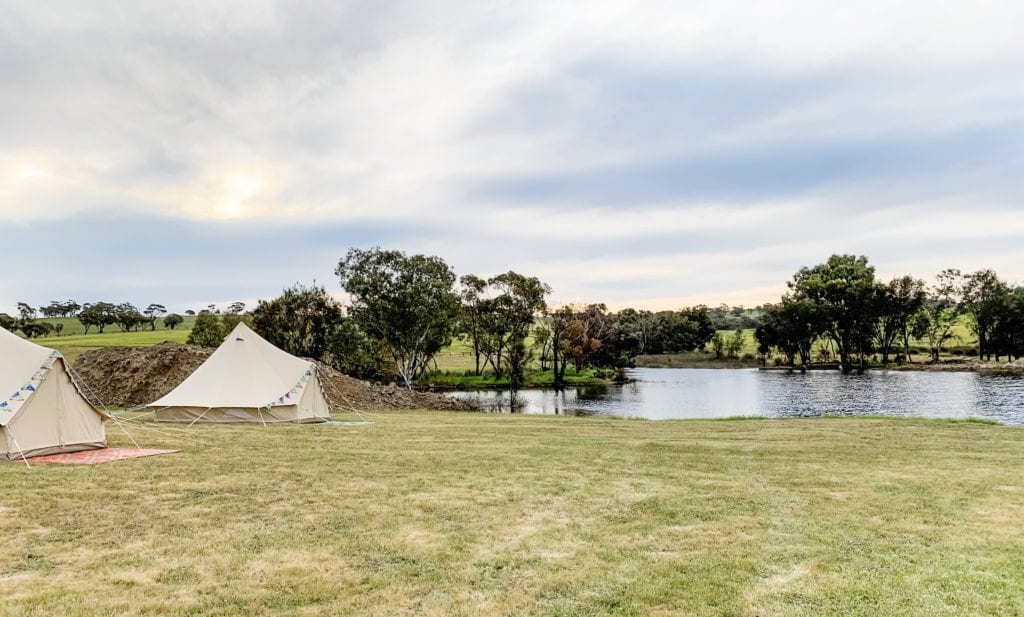 We had an overnight stay in one of the glamping tents and I must say that they take camping to a whole new level. With their comfortable queen-sized beds and carpeted floors they are very cosy indeed. Whichever option you pick I am sure you will have a relaxing stay and come home feeling refreshed and ready again to take on the world.
Details:
Address; Buckland Estate, 986 Irishtown Road, Buckland WA 6401 Phone: 0407194001
Cost:
Dempster Cottage – 1 bedroom, sleeps 2 people (can sleep extra person). Minimum 2 night stay $340 ($25 extra bed)
Daisy Cottage – 2 bedrooms, sleeps 4 (can sleep 6 maximum) Minimum 2 night stay $370 ( $25 extra bed)
Homestead and camping/glamping enquire direct.