I have lived in Perth my whole life and it wasn't until a few years ago, when I had overseas visitors, that I visited Heirisson Island. It is a small Island in the middle of the Swan River, near The Causeway, Perth City. It is the home of 6-8  western grey kangaroos. The best time to visit is dawn or late afternoon when they are actively feeding. However, I have been during the middle of the day and found them lying lazily in the shade of a tree or hiding low in the scrub. The kangaroos are used to people and you can get close enough to get a great photo or even touch them.
The Kangaroos are located in the gated area and entry is free.
You are not allowed to feed the kangaroos and no dogs are allowed in the fenced area.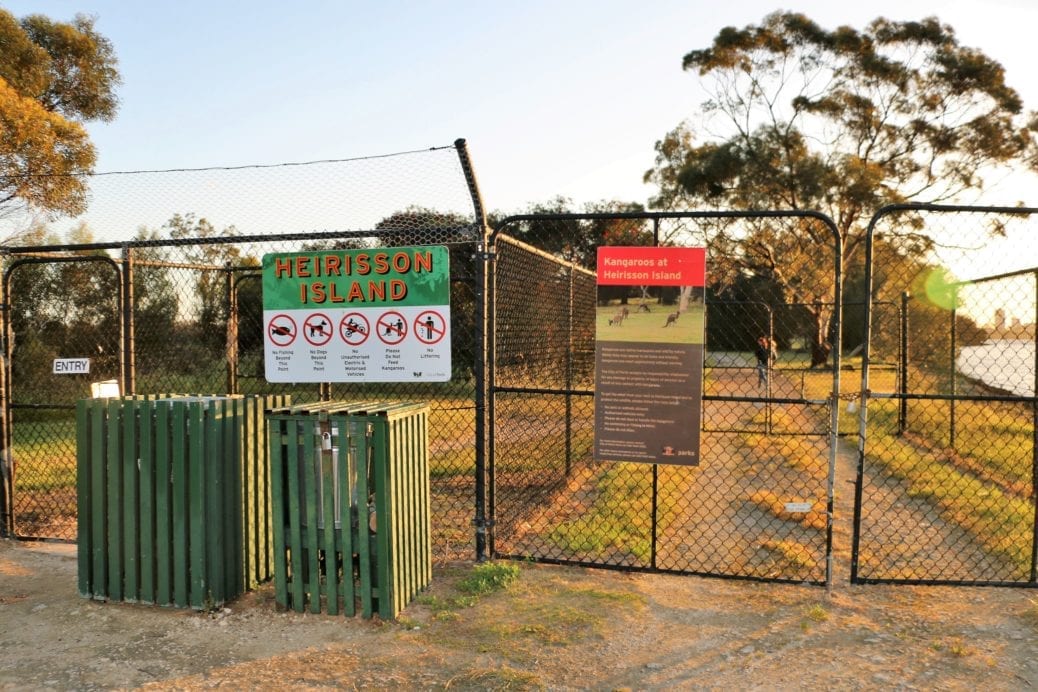 The walk around the Island will take you approximately 25 minutes. The path is an easy walk and is mostly firm sand with some pebbly, rough spots. Part of the island has grassed areas where you can stroll across or just to sit and enjoy your surroundings.
I let my overseas visitors and
grandchildren
know to slowly approach the kangaroos. As you get closer, stop at 1 metre intervals. This way the kangaroos will get used to you and know you are not going to harm them. Slowly bend down, pick some grass and offer it to them.
During the middle of the day you might have to look a bit harder for the kangaroos, as they may be resting in the scrub. If the kangaroos are overwhelmed they will make a growling noise and jump off. It is a good idea to educate visitors and children to approach the roos slowly.
Sometimes you will find a squadron of pelicans in the heart of the island sunning themselves or individual pelicans looking for a feed, next to fisherman, on the banks of the Swan River by the Causeway.
Afterwards, relax and enjoy a coffee, drink or bite to eat at "The Point" cafe, bar or restaurants.
For a special occasion, there is sophisticated dining on the upper level of the Deck with magnificent views of the Swan River, looking up river towards South Perth.
I would recommend parking at "The Point", 306 Riverside Drive Perth. There is plenty of parking and it is only a short walk to Heirisson Island. The Point car park has 1-hour free parking up until 6 pm. Otherwise, park at McCallum Park and walk across.
To entertain the grandchildren at "The Point" there is a
playground
with swings, slides and climbing equipment.
If you are wanting to continue your adventure around the Swan River, to the causeway side of The Point, you are able to hire canoes, kayaks and bikes.