Bridgetown sure is a lovely spot in the Southern Forest region to stay or stop for lunch. We enjoyed a tasty lunch at FATS Bridgetown (which stands for Food, Art, Toys and Santa!). The café-cum-art gallery-cum-Christmas shop is a must look.  As you drive down the main road through the town, you will be sure to notice the bright red Subaru ute, which is affectionately known as "Ruby the red nosed subi". This is stacked with gift boxes and Santa himself is driving!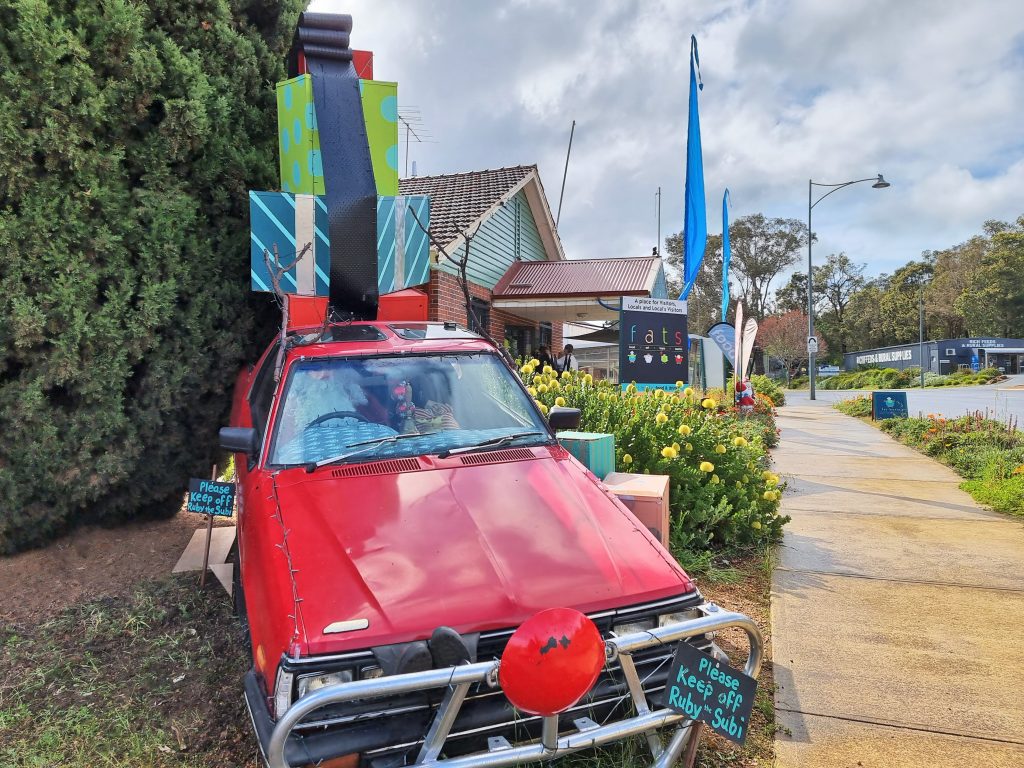 This quirky spot is home to the Fat Betty cafe. This lovely little spot specialises in coffee, cake and fresh bagels. It's menu features so many delicious and different toppings to choose for your  bagel. There's sweet and savory options – think roast beef with Swiss cheese or Tandoori chicken. I can recommend the "Mork and Mindy". Served on a rye bagel and topped with goat's cheese, fresh beetroot, walnuts and maple syrup it has sweet and creamy flavours. Decadent, while still being fresh and healthy.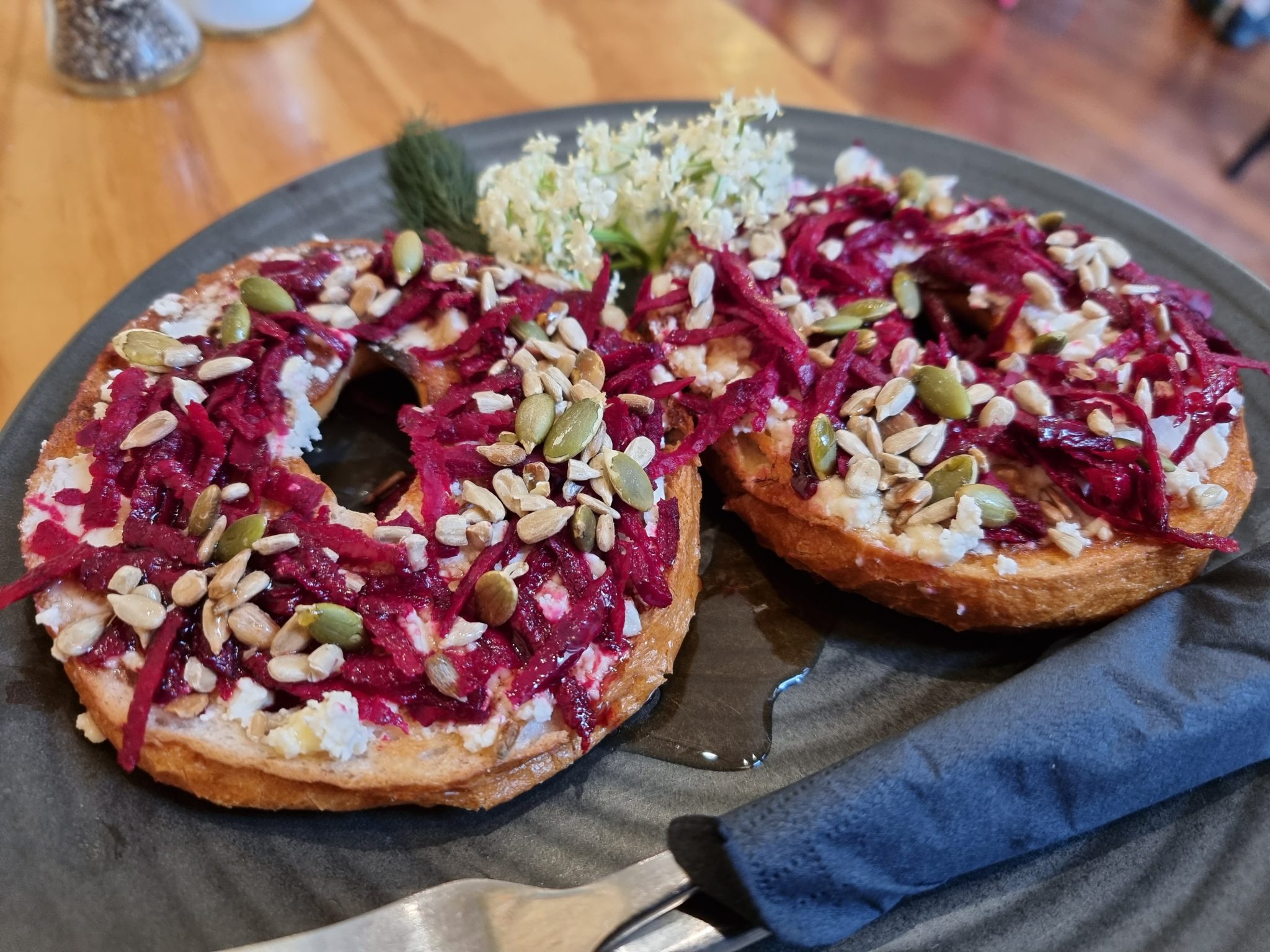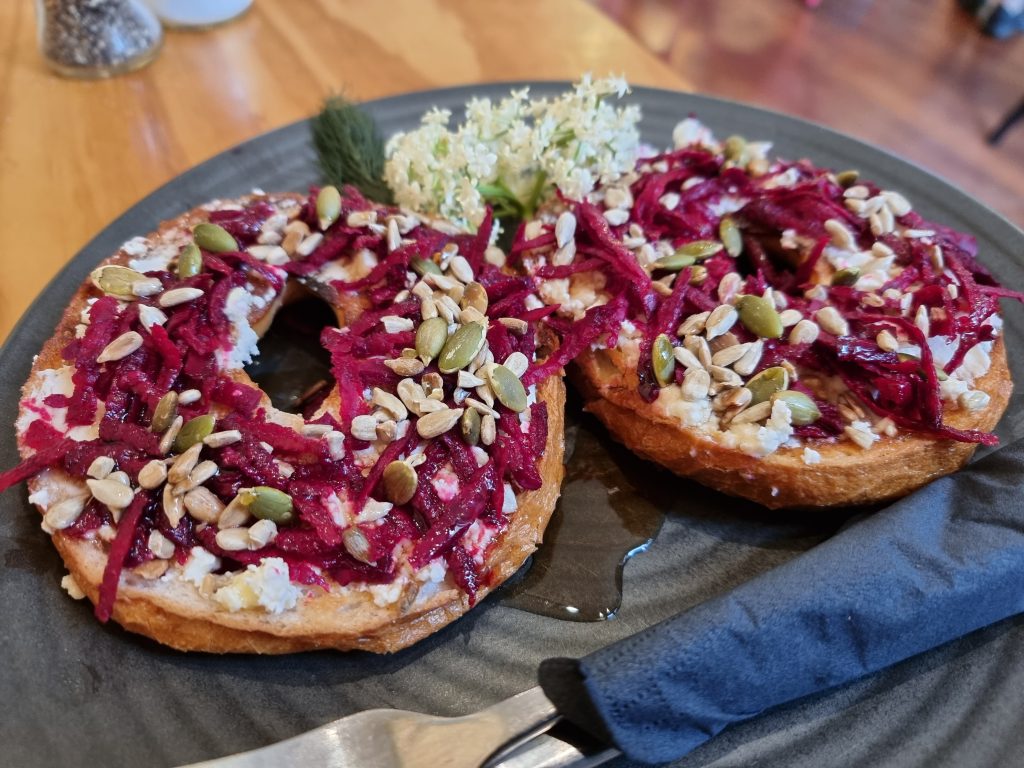 Be sure have a look at the wonderful walk through Fat Santa's Christmas Shop. This jam packed area has hundreds of Christmas decorations for sale and is so beautifully done. There is also a Fat & Happy Toy Store, guaranteed to delight the grandkids. FATS also has the Fat Arts gallery, by owner and artist Nic Fabiszak, who has an onsite studio.
The main street in Bridgetown is lovely to have a stroll and stretch your legs. There are many lovely gift shops and boutiques to have a browse.
Find FATS Bridgetown at 179 Hampton Street, Bridgetown.
Get more information on their Facebook Page.
Discover more Southern Forest cafes and attractions here.