If you love a coffee or meal with a water view, we've found a lovely spot. The recently renovated Zephyr Café, found in-between the Leeuwin Barracks and the banks of the Swan River, is worth a visit. At the East Fremantle cafe, there's plenty of tables inside and out, all with views over the river and neighbouring John Tonkin Reserve.
Their breakfast (served until 11.30am) and lunch menus have a lot of choice featuring lots of favourites that are bound to please everyone. You order at the counter, which also makes split billing much easier.
There's also plenty of drinks to pick from, I enjoyed a pot of tea.
If you have Grandchildren in tow, they are well catered for with a kids menu, high chairs available, as well as colouring in and even a toy box full of buckets and spades to take down to the sandy beach opposite. For lunch, my Grandson enjoyed a house made sausage roll, $8. This was from the display cabinet, where there are also cakes, slices and other freshly made food.
I enjoyed a freshly baked slice of banana bread (gluten free), which was served tasted with butter and honey on the side.
Zephyr Café at East Fremantle has good food and picture postcard views of boats and swans cruising along the clear blue water, best enjoyed over a cuppa!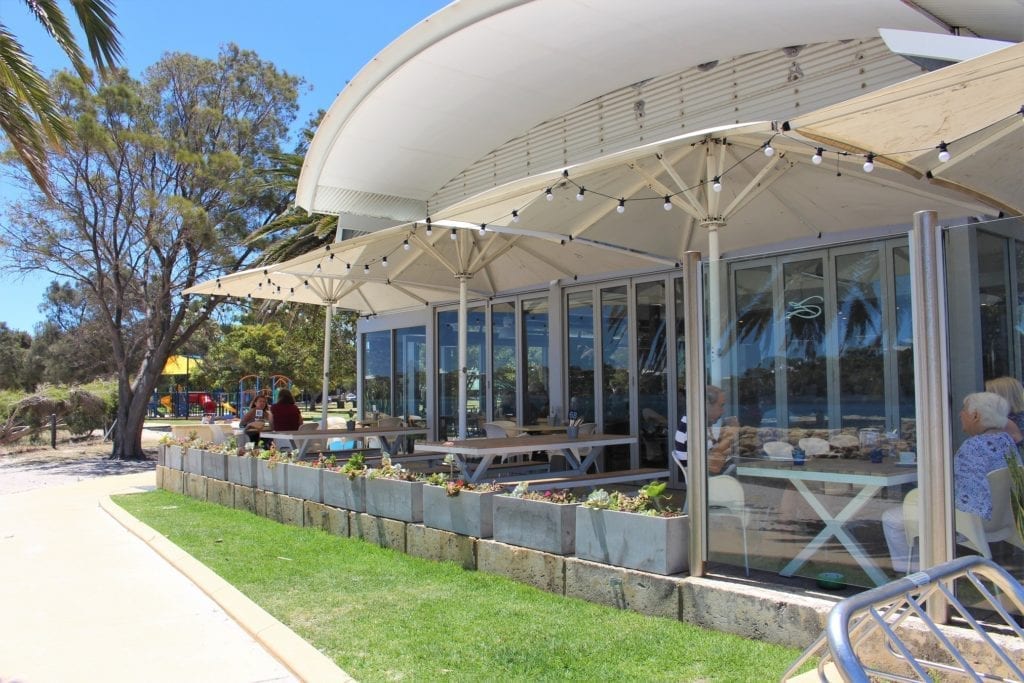 The Details
Address: 61 Riverside Rd, East Fremantle
Phone Number: 9438 2800
Website: www.zephyrcafe.com.au/
Parking: A car park is next door, with disabled spaces. If this is full, try the car park on the opposite side of the park.
Grandchild Friendly: yes, kids menu, colouring and highchairs.
Dog Friendly: Dogs are welcome in their outside area on a leash.
Find more places to dine in Perth here.