Cup Cup and Away in Roleystone is a wonderful coffee shop found inside the Raeburn Orchards fruit shop. Popular with Perth Hills locals, it's ideal for grabbing a take away, or pulling up a chair to enjoy a cuppa. There didn't seem to be a menu. What we did find are lots of cakes, biscuits, slices, gourmet paninis, croissants and bagels on offer in the cabinet.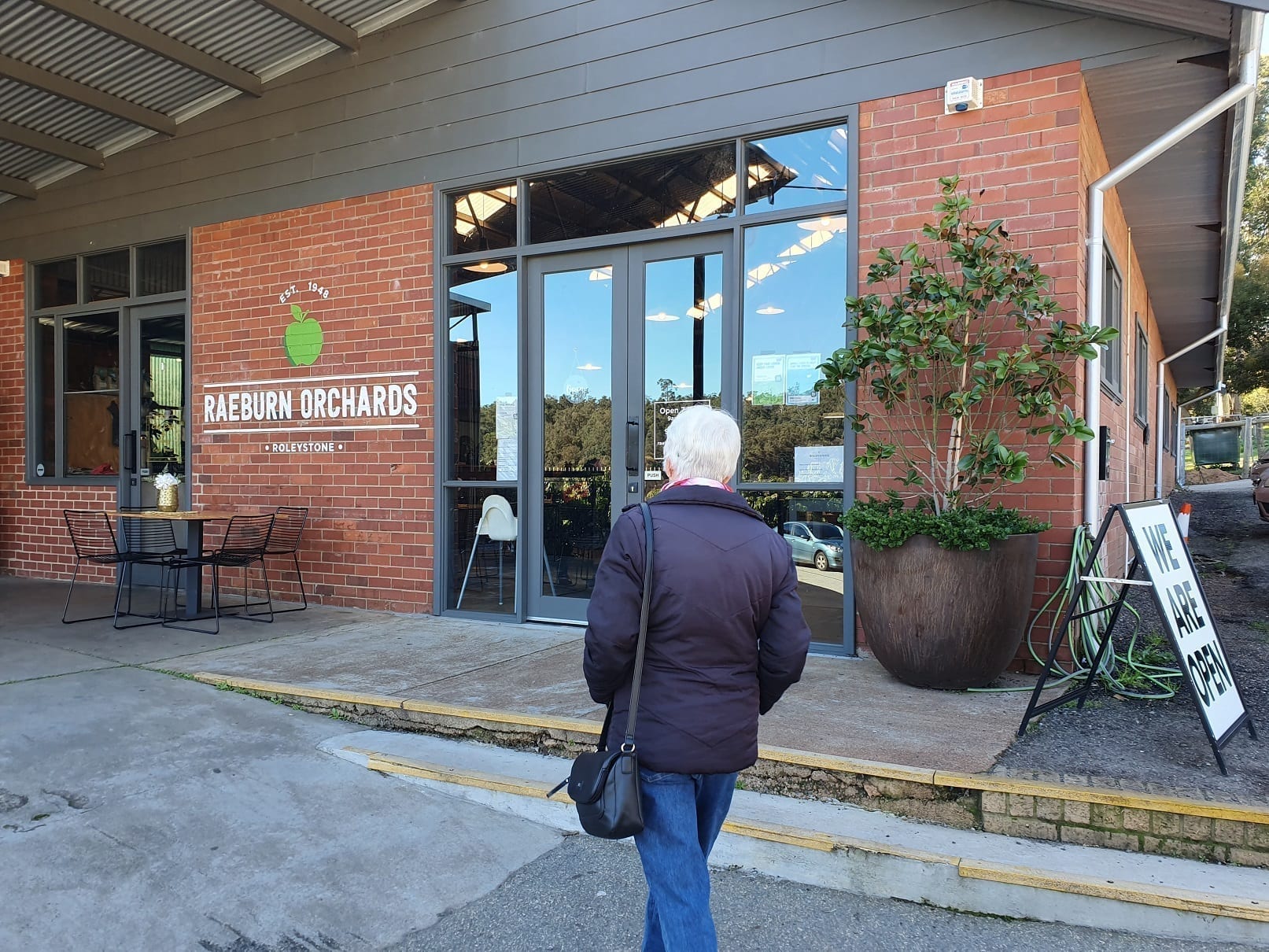 We found the service to be both very friendly and attentive. There's a few tables inside, as well as outdoor seating that is dog friendly.
We enjoyed a large warming mug of coffee with a slice of cake each. There's plenty to choose from – including some gluten free options. The cheesecake and pecan pie (served with cream) were particularly scrumptious.
After morning tea or lunch, be sure to browse the packing store which is jam packed with seasonal fruit and veg- apples, pears, cherries, apricots, nectarines, peaches, plums, avocados and persimmons. There is a tasty selection of locally made produce, preserves, jams, honey, nuts, juices, gelato and WA Chocolates too. As well as lots of gourmet goodies, there's a lovely gift shop full of locally made giftware. And there's cider on sale too.
If you visit during spring or autumn, Raeburn Orchards will be a hive of activity as happy-snappers pose amongst the blossom or falling red and orange leaves. Though fruit picking is not permitted, as it's a working orchard, the public is invited for a wander. Admission is $5 from the orchard shop – you can even bring your dog along for a walk.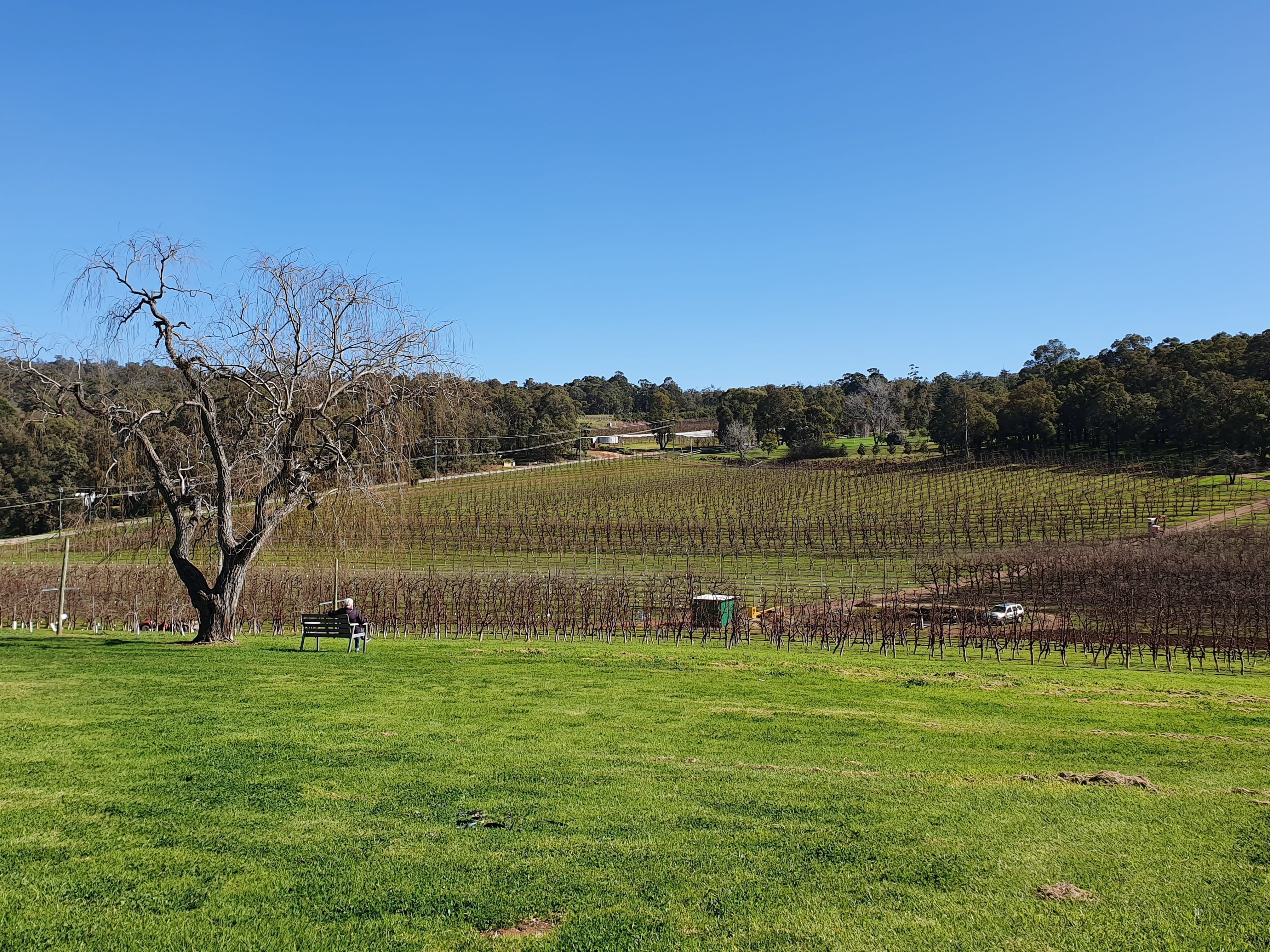 Be sure to support local and wander out yonder in Perth's Hills. We spent a lovely couple of hours at Raeburn Orchards. There's so much to discover!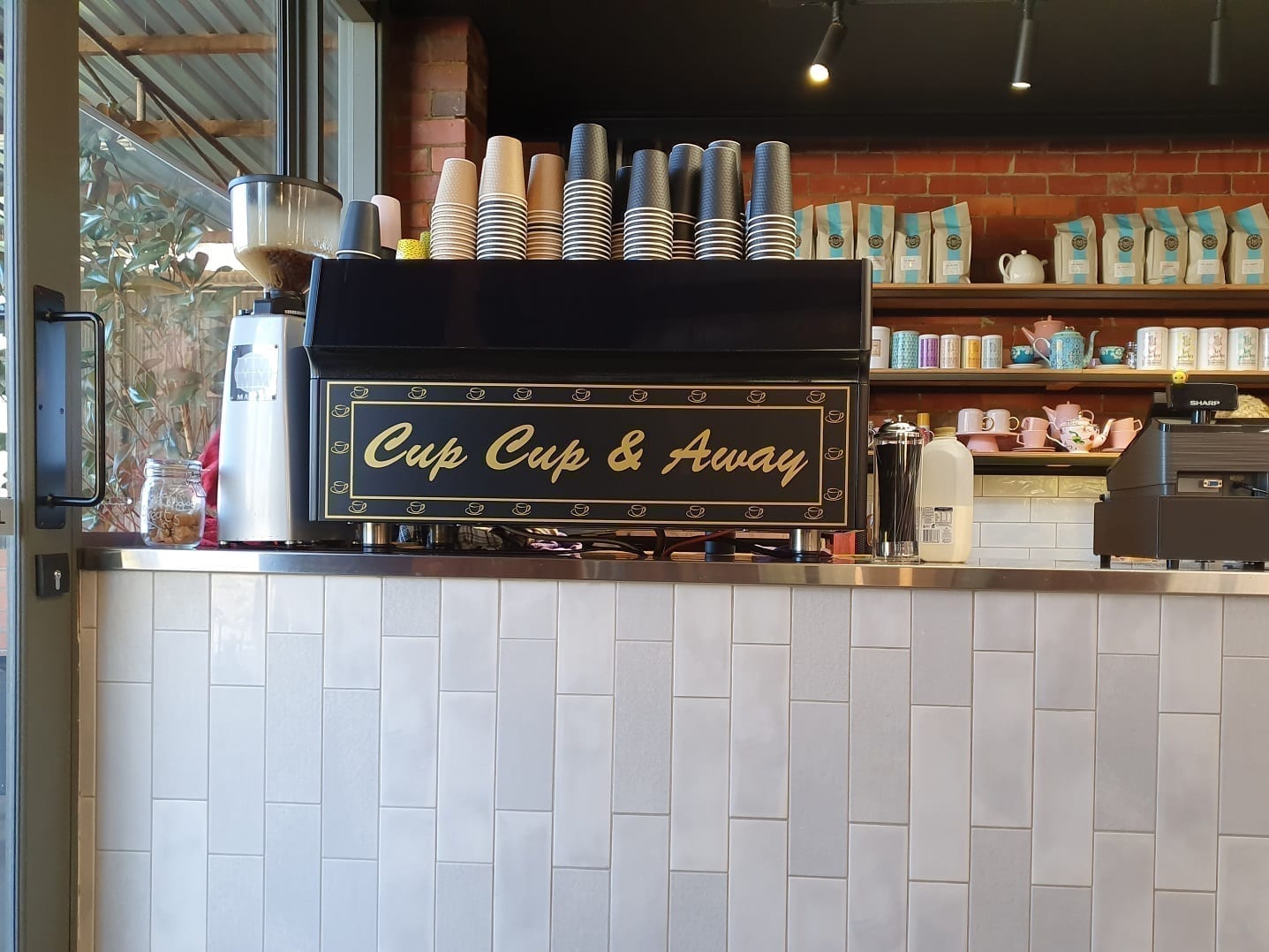 Cup Cup and Away, Roleystone
Open Tues-Sun, 8am – 3pm
4 Raeburn Road, Roleystone (35 minutes from Perth)
Find out more visit www.raeburnorchards.com
Find more places to visit and dine in the Perth Hills here.