Hidden in the heart of Lathlain, Laika is a bustling brunch spot particularly favoured among coffee lovers. Their own coffee is roasted on-site, and I can tell you, it's good! Found amongst a little row of shops, including a gift shop, an artisan baker and more, Laika is always busy. With its lively atmosphere, consistently excellent menu offerings, and quick service, Laika has become a beloved brunch destination for me over the last few years. This little pocket of Perth was redeveloped a few years ago, and is found right next to the West Coast Eagles training ground. You may even spot a footy star lining up for a caffeine fix.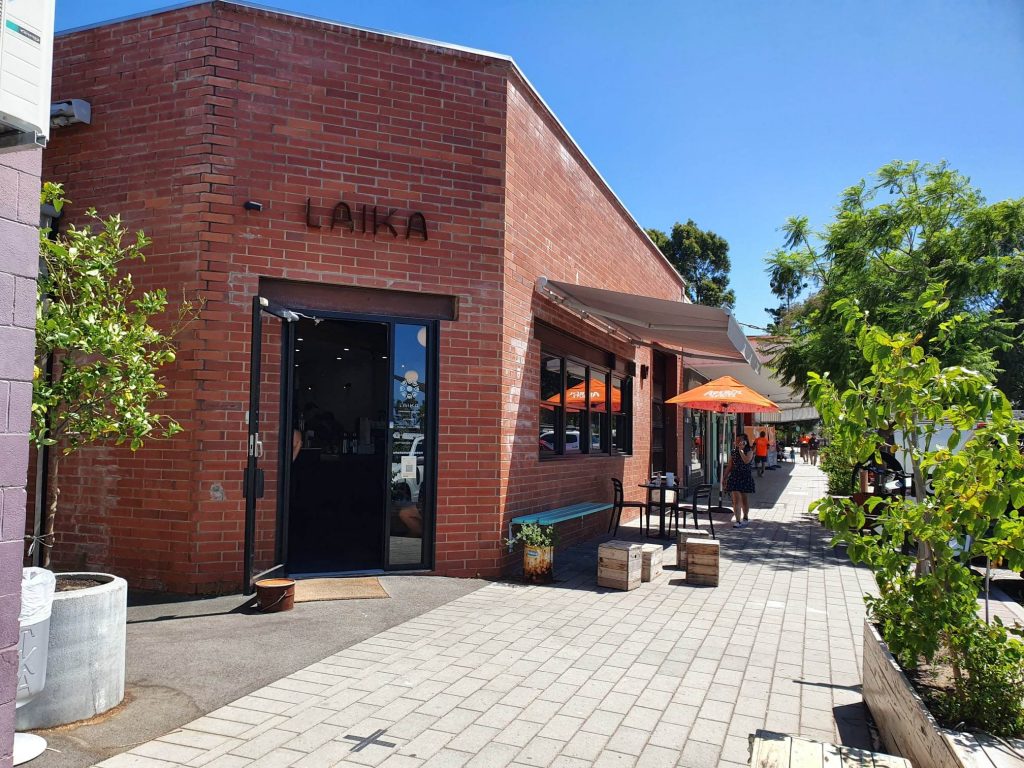 There are tables inside, plus outside in the laneway and rear courtyard. Dogs are welcome.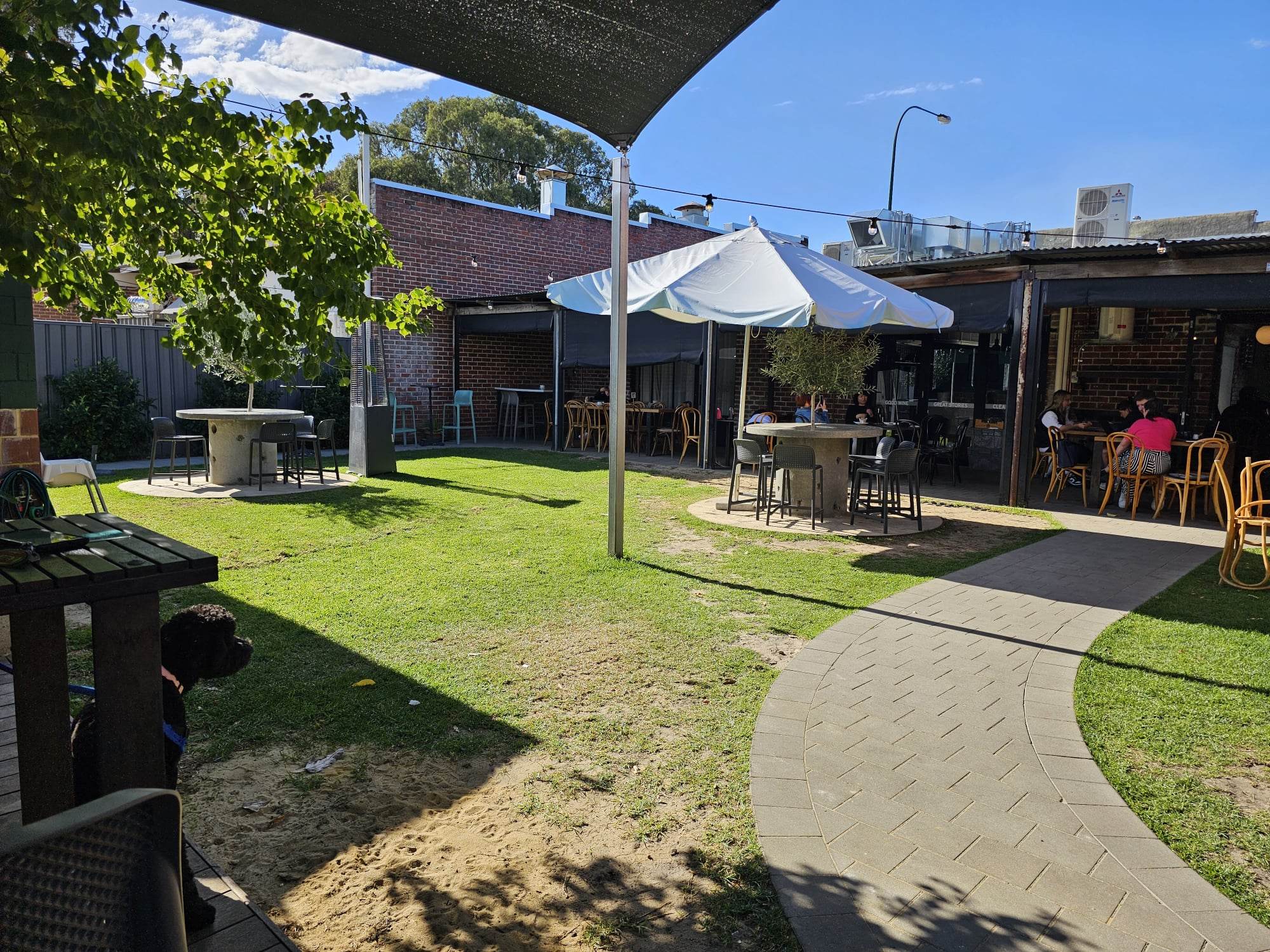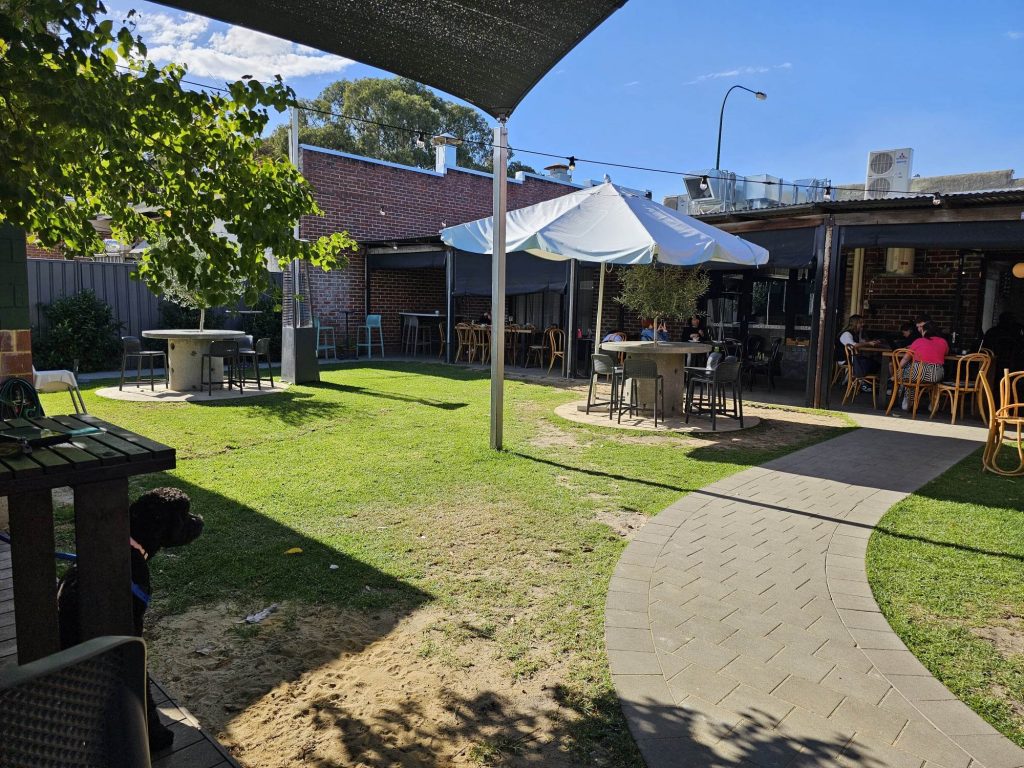 Grandkids may even like to shoot some hoops!
The brunch menu at Laika Cafe offers a wide range of all your favourite brunch dishes. Many of these are elevated to the next level, meaning they are quite "cheffy" and will appeal to diverse palates and those who like to try something a little different with their morning cuppa joe.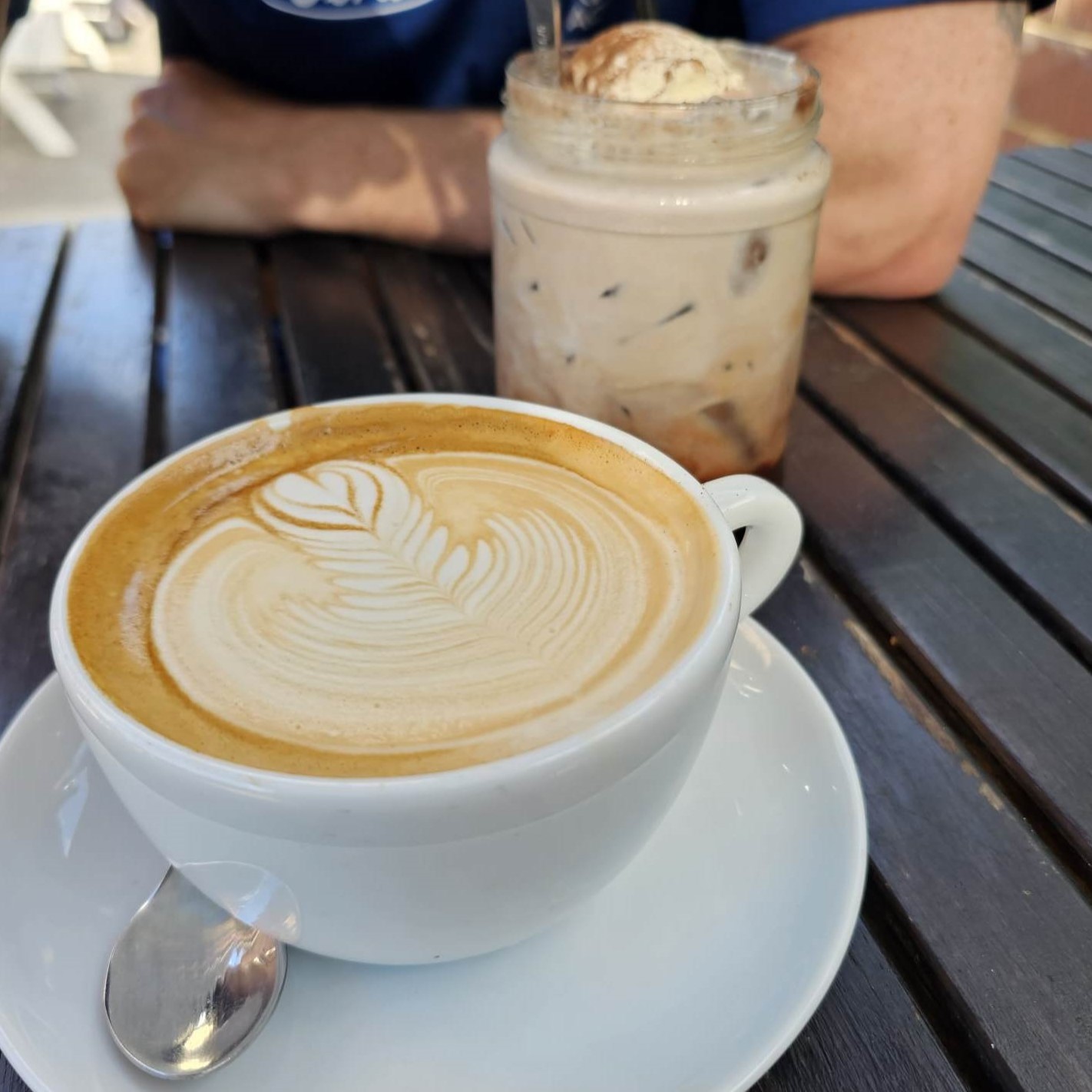 For those with a penchant for classic brunch fare, the eggs benedict with perfectly poached eggs and velvety hollandaise sauce is a surefire hit. Laika's take, is served with a spicy slow cooked beef brisket, crisp rosti and chipotle hollandaise.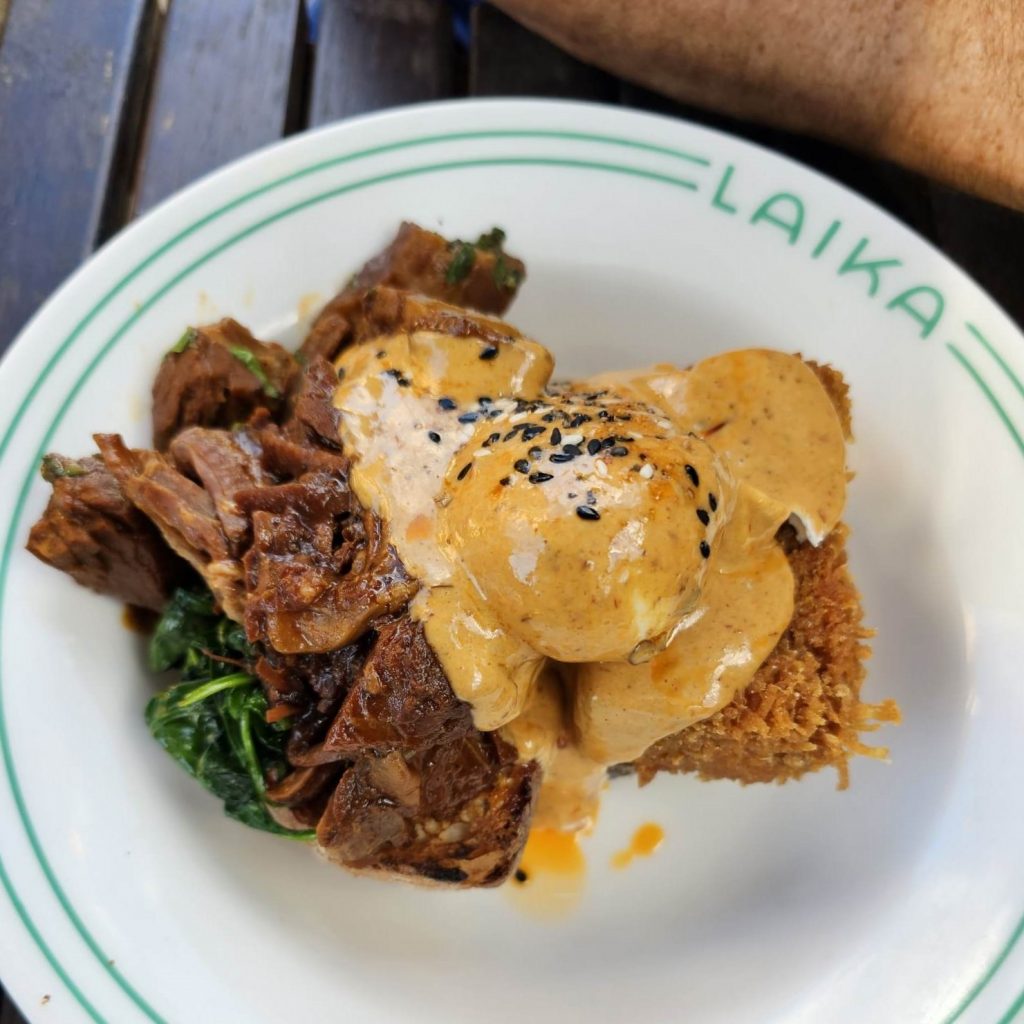 The smashed avocado, topped with feta, cherry tomatoes and eggs, has a twist – the avo is smashed with peas and beans. If you're in the mood for something indulgent, the house made crumpets served with berry compote, vanilla mascarpone and grilled banana is sure to satisfy your sweet tooth. I loved the tomato and bocconcini on toast, served with a side of bacon.
One of the highlights of Laika is its emphasis on using locally sourced produce and supporting local suppliers. The cafe takes pride in serving dishes made from seasonal ingredients, ensuring that every bite bursts with flavour and freshness. This commitment to quality is evident in every dish served. Laika Cafe's accessibility is worth noting, providing spacious seating areas that accommodate mobility aids, ensuring that all guests feel comfortable and welcome.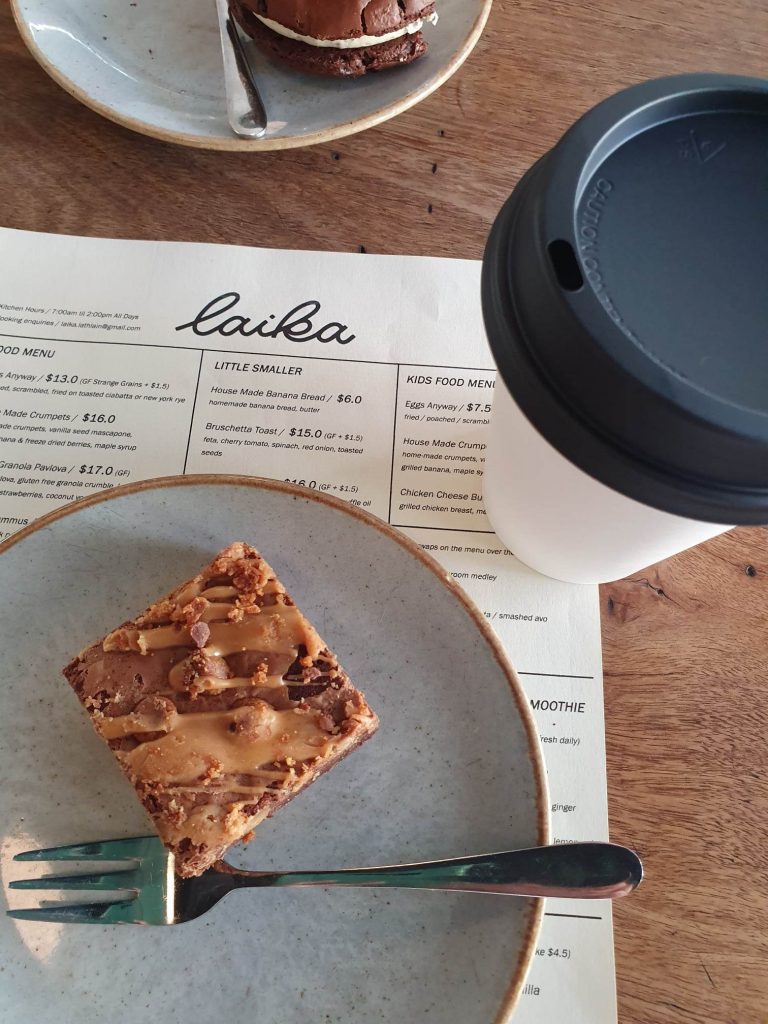 Laika is a brunch-lovers haven that offers a bustling vibe, taste bud tempting menu and great coffee. Whether you're craving classic brunch staples or innovative dishes, Laika delivers both with finesse, ensuring that every visit leaves you with a full tummy and a smile on your face.
Find Laika at 11 Lathlain Place, Lathlain.
Get more information on their website.
Discover more restaurants and cafes in Perth here.