Binningup Fishing Club Review
Many of the reviews I'd read about the southwest township of Binningup mentioned good food at the Binningup Fishing Club so it was a no-brainer to book in for an evening during our senior group's recent trip.
A five-minute drive or ten-minute walk from the Binningup Caravan park, the Harvey District Water Sports Association building has excellent views over the Indian Ocean and the sunset on the night we were there was spectacular. Several families were enjoying takeaways from the Binningup Fishing Club, sitting on the sand while children were playing on a nearby pirate ship.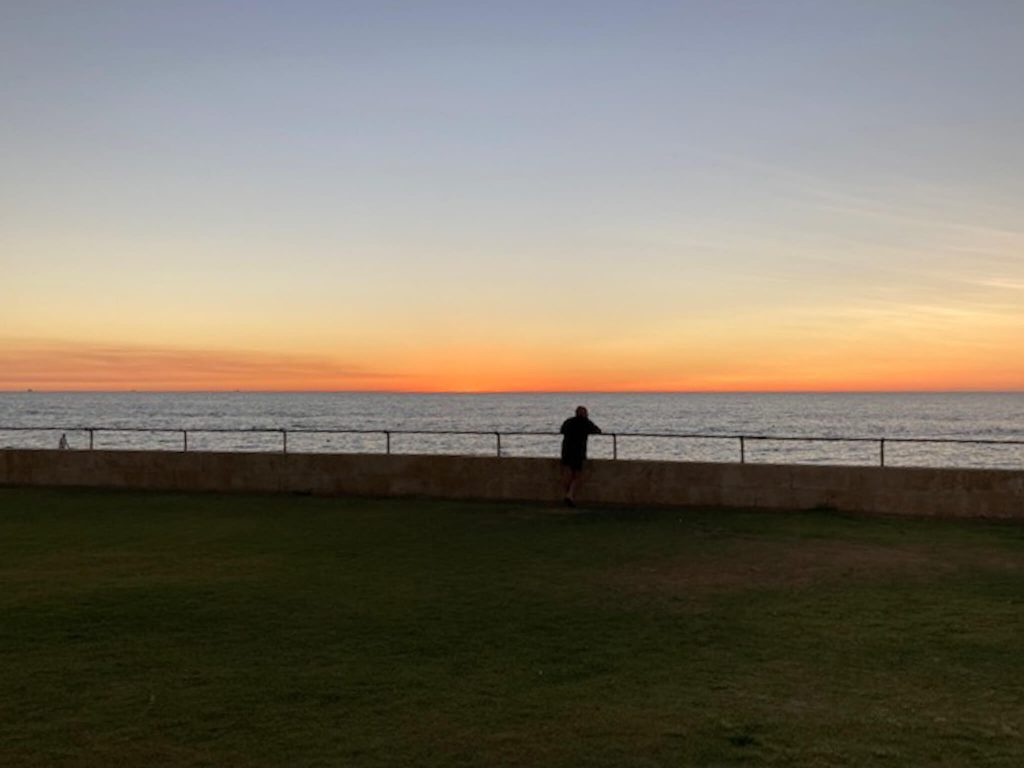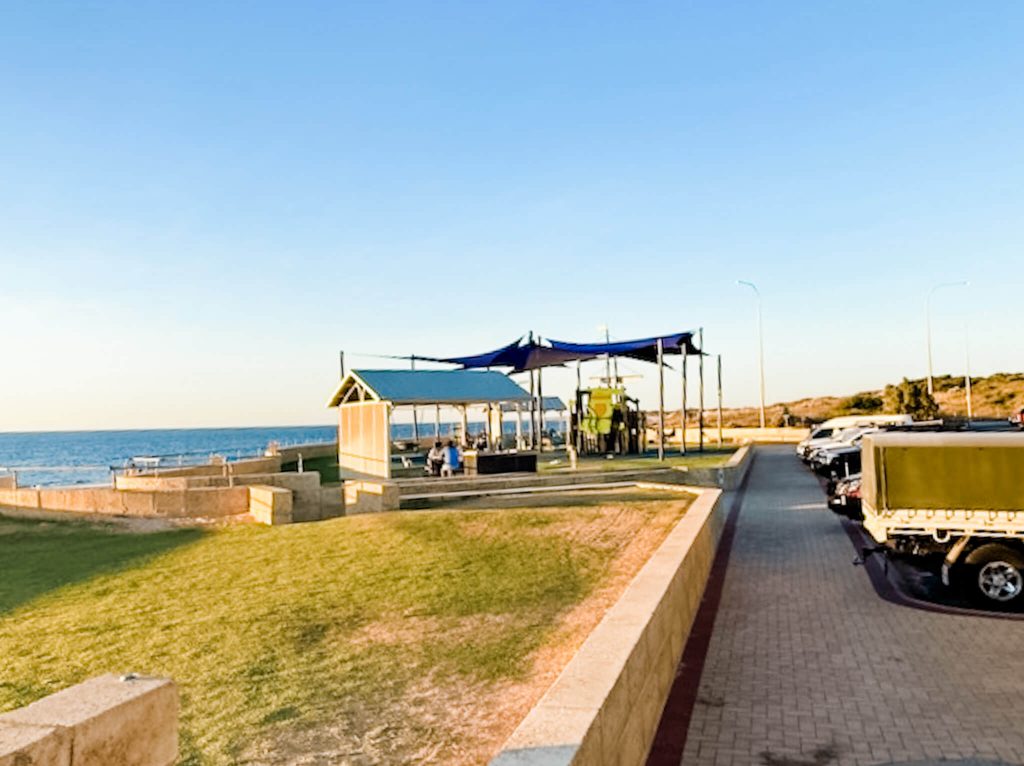 Naturally, all visitors have to sign the visitors' book. The Club is not huge but it's very popular. There was a good pub-style menu. Our group of ten had a mixed bag of food orders from The Drunken Sailor ($35), a Scotch fillet, mashed potatoes, seasonal greens and scallops with a Bourbon glaze, Feather and Fin ($28) a chicken schnitzel topped with a creamy garlic sauce, prawns, squid and chips to Fish and chips ($20). Our resident vegetarian was happy with the Haloumi salad ($20)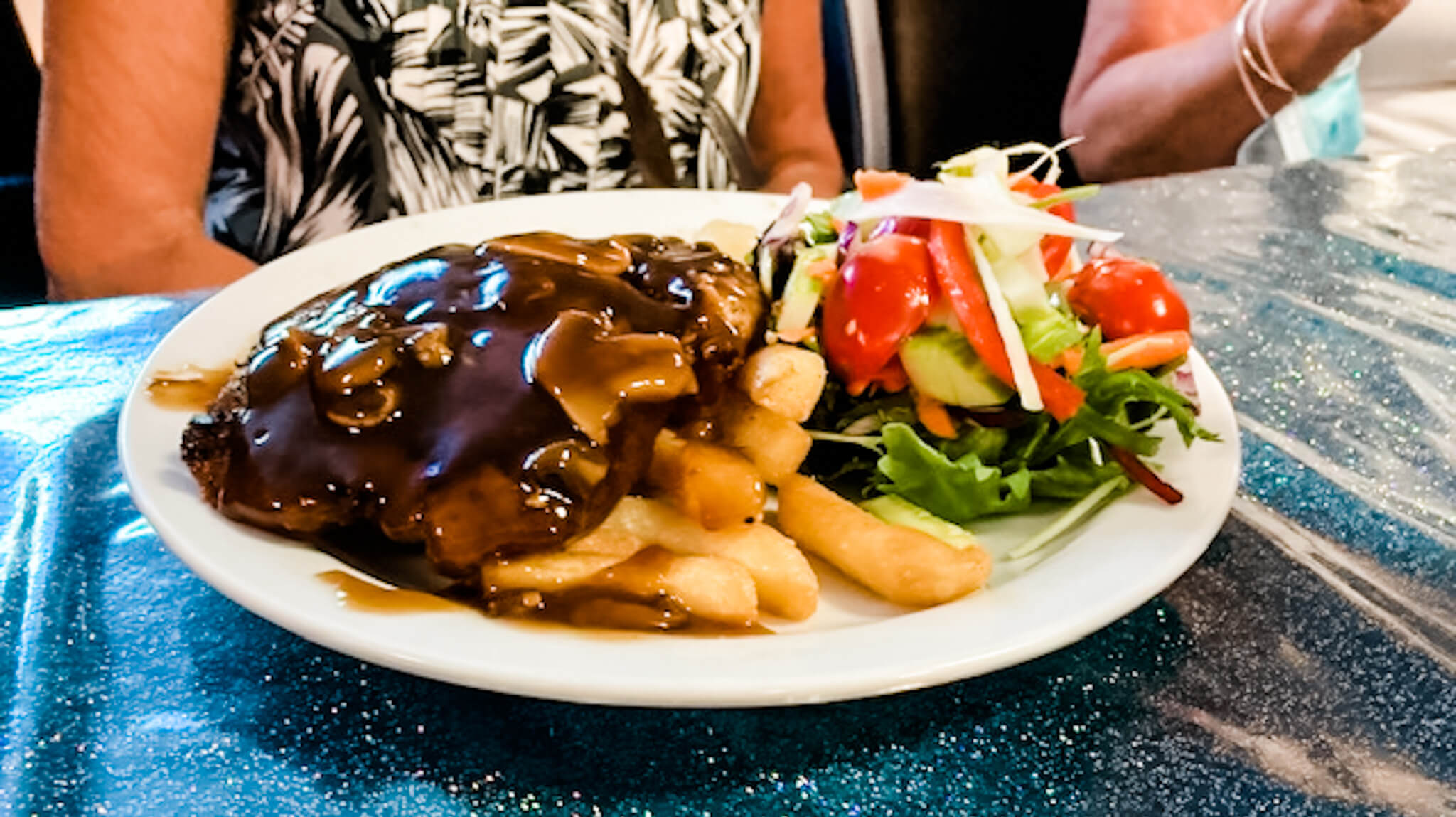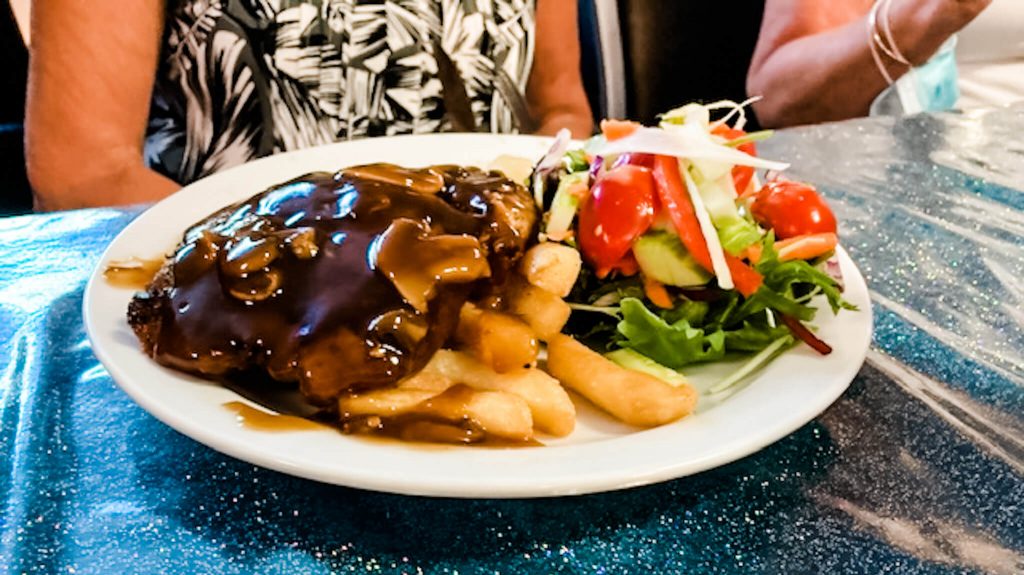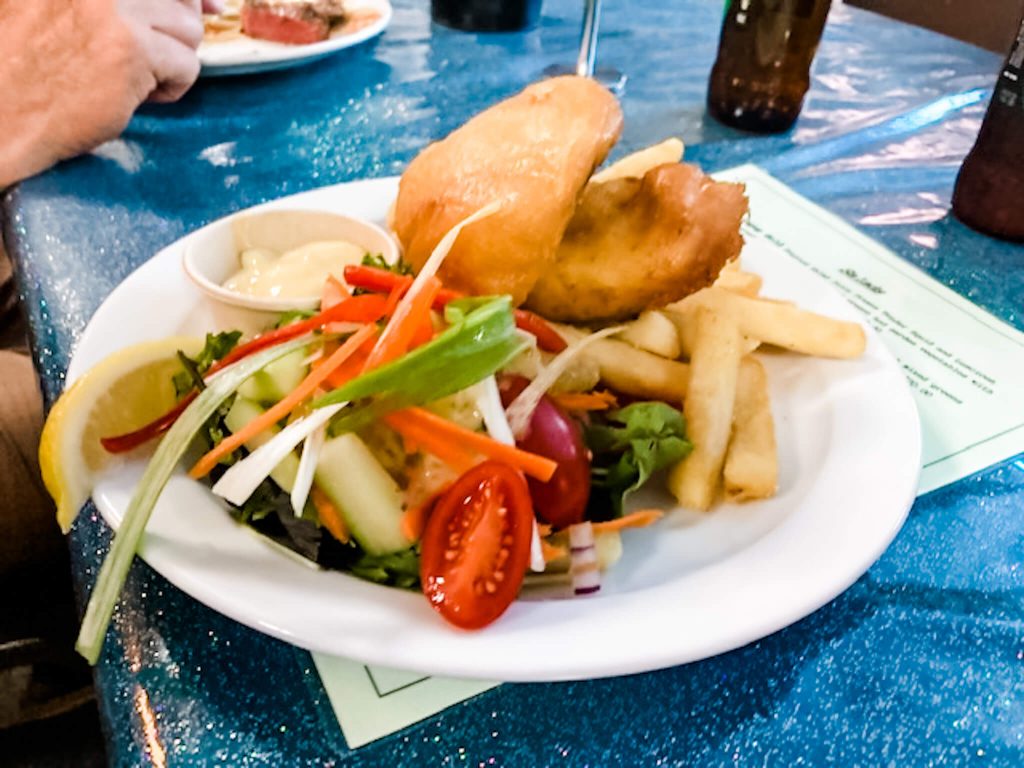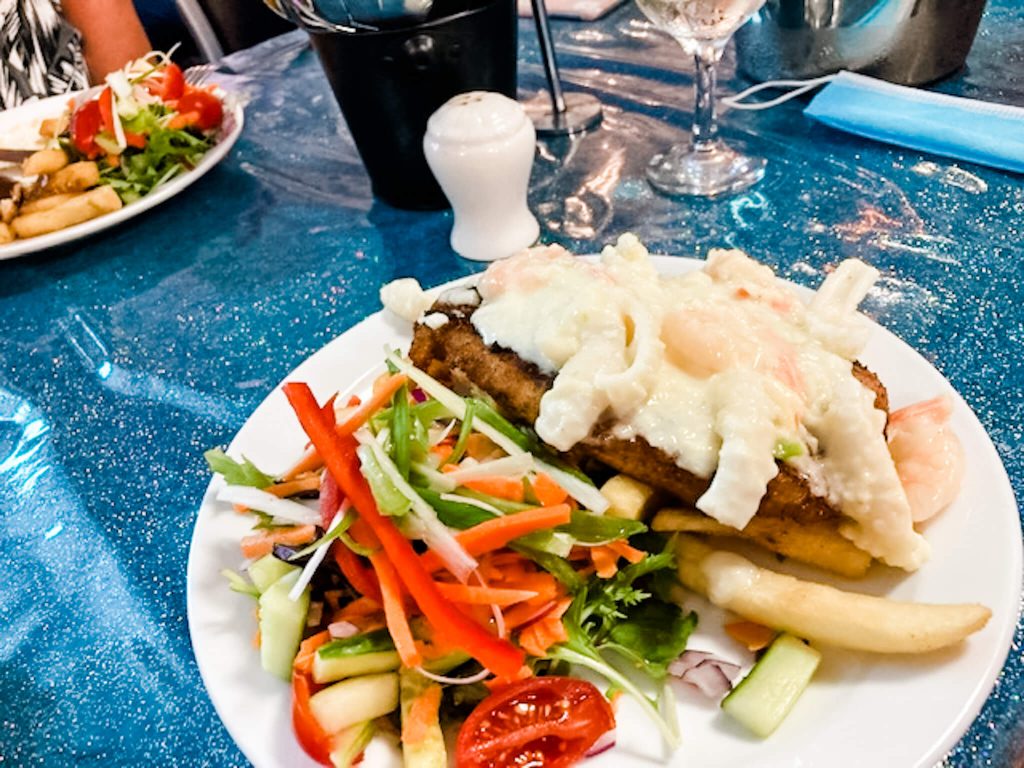 A meat raffle was held during the evening.  Nothing different about that as most clubs hold these raffles as fundraising events weekly. But instead of the usual raffle tickets, the Binningup Fishing Club handed out numbered wooden paddles for $2 a go. The winners were declared after spinning the numbers wheel. We didn't win but it was a fun event.
Everyone was friendly and welcoming and we met more than a couple of people who would qualify as 'local characters' and that made our evening even more fun.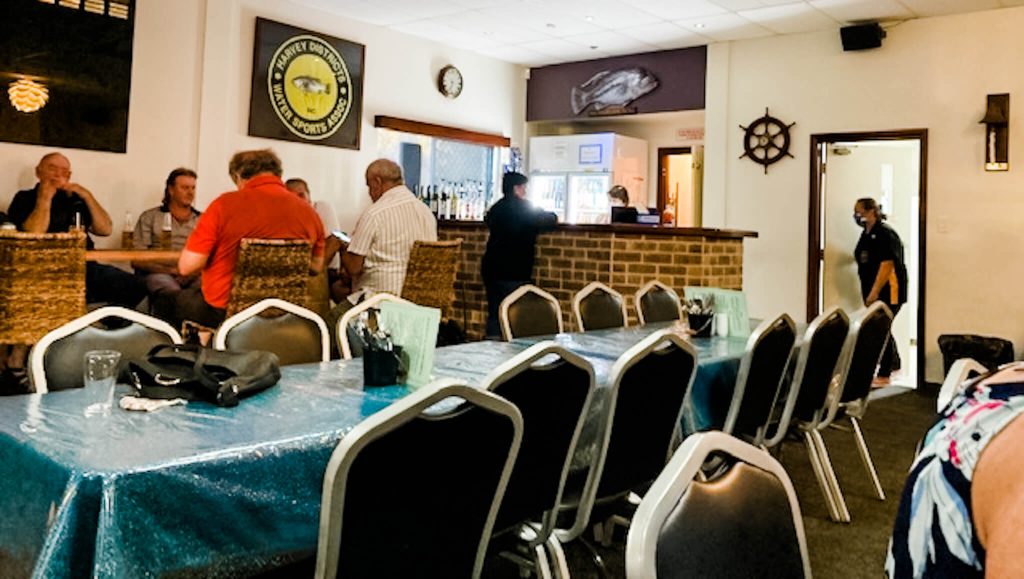 Don't miss this place if you are in the area!
Address: Cnr of Coronation Drive and Binningup Rd, Binningup
Phone: 0424351693
Reservations: Yes
Opening hours: Open Thursday and Friday 4pm-10pm
Vegetarian options: Yes
Restrooms: Clean
Parking: Lots of parking on the beachfront car park
Website: facebook.com/Binningupfishingclub/