The Lobby Lounge is found in the immense foyer of Crown Metropol. It's an elegant spot, with dark blue velvet lounges and a grand piano. It makes a fantastic meeting spot, before dinner or a show. I met my daughter here before we went to see the fantastic Aladdin musical at Crown Theatre.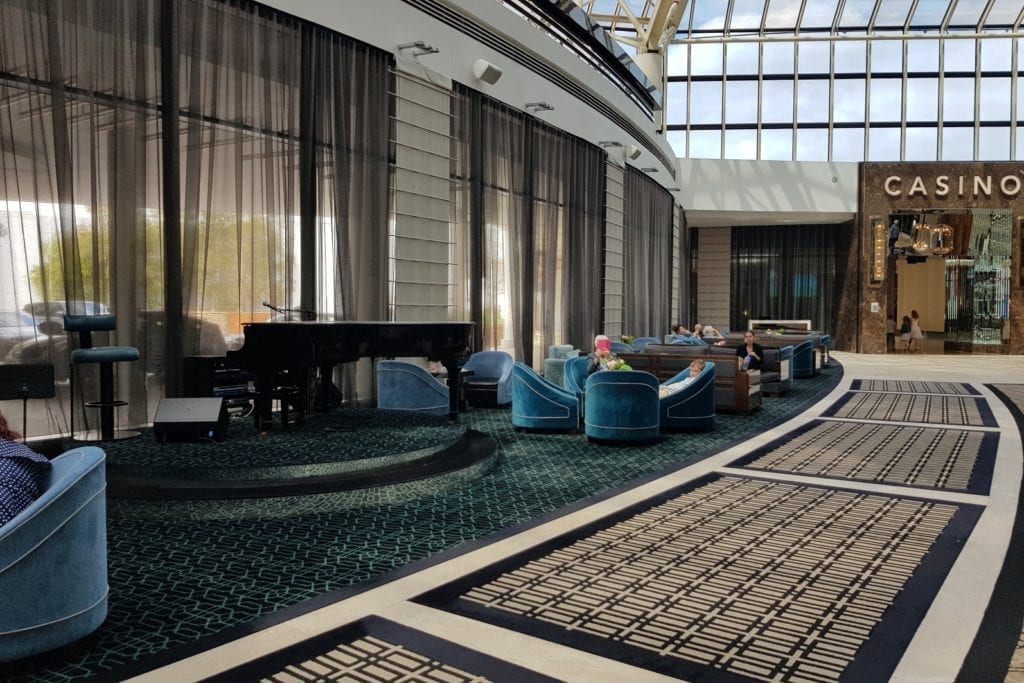 The bar is a bit of a thoroughfare, with people walking through to other restaurants, and parts of the Crown complex. But if you don't mind the hustle and bustle it's a brilliant place to people watch!
During the day you might want to stop by for a coffee or pot of tea. At night, you may like to indulge in a cocktail or glass of bubbles. We enjoyed a pot of freshly brewed aromatic Arabian (mint and honey) tea. It seemed apt, since we were going to see Aladdin. A jasmine tea would have fitted the bill too! There are many different teas available, as well as coffee and soft drinks.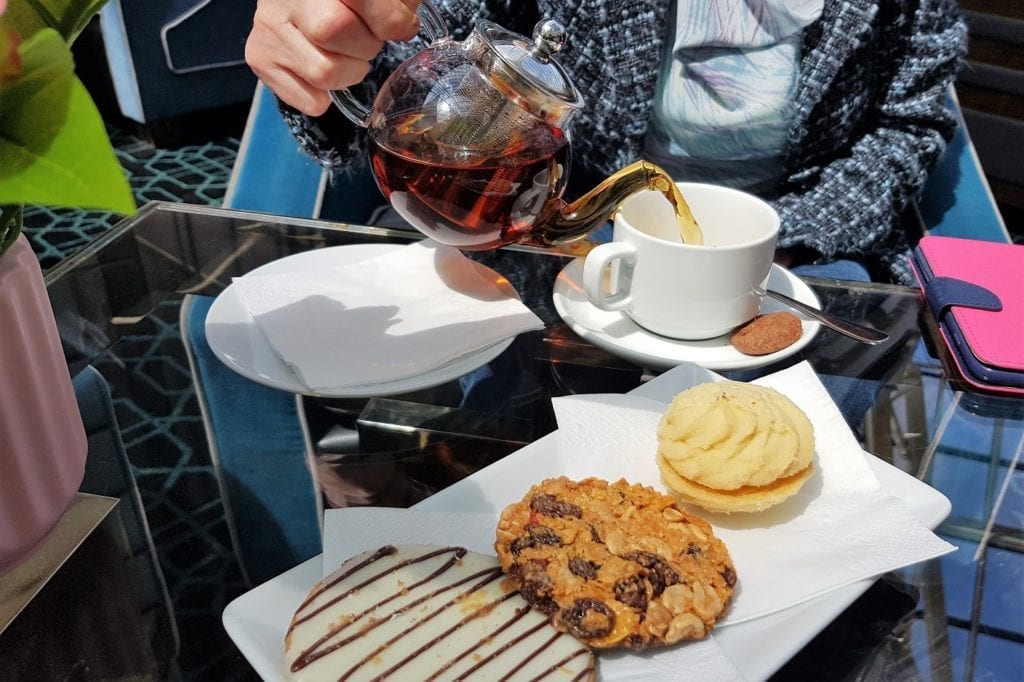 As well as that there are some light bites on the menu including muffins, cakes and biscuits. Breakfast is available in the mornings (8am to 11am) and cheese, antipasto and sumptuous seafood platters can be devoured too. We shared a few biscuits, including Florentines and melting moments. It was a simple afternoon tea, but so enjoyable.
The most decadent way to enjoy the Lobby Lounge is to share a High Tea. Their current high tea and gin offer (October 2018) looks fantastic and is good value at just $55 for two people.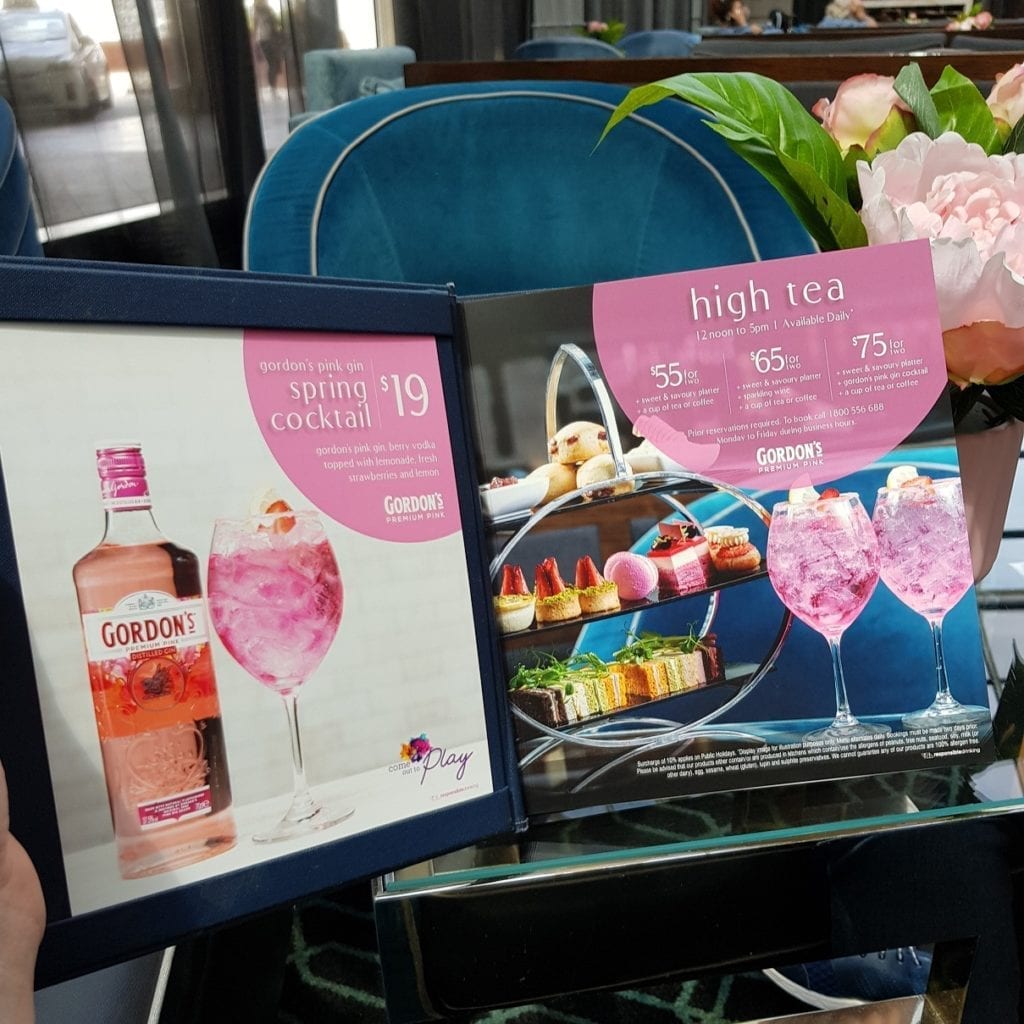 If you're looking at meeting friends or family at Crown, before a trip to the casino, theatre show or meal, meet them in style at The Lobby Lounge!
Details
Find the Lobby Lounge in the foyer of Crown Metropol, Burswood.
Open
Sunday to Thursday: 7am – 10pm
Friday & Saturday: 7am until late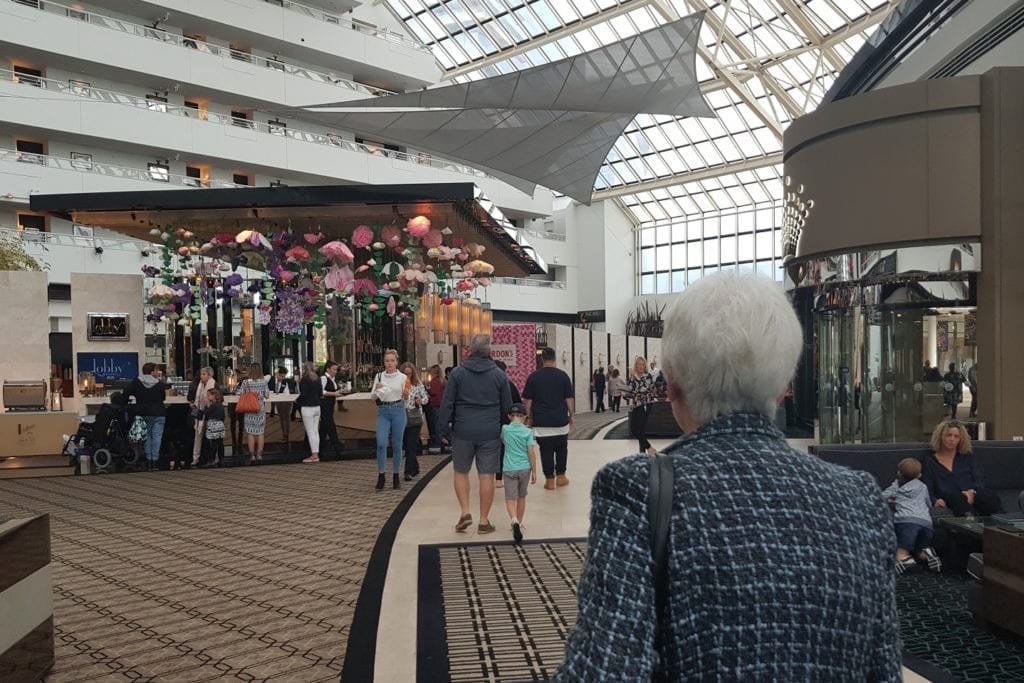 Find more places to drink and dine in Perth here.