Raeburn Orchards in Roleystone is a magical spot in the Perth Hills – particularly during spring and Autumn.  The working orchard is not open for fruit picking, though you can enjoy a wander around the fruit trees and fresh fruit and veg can be purchased inside the Raeburn Orchards fruit shop.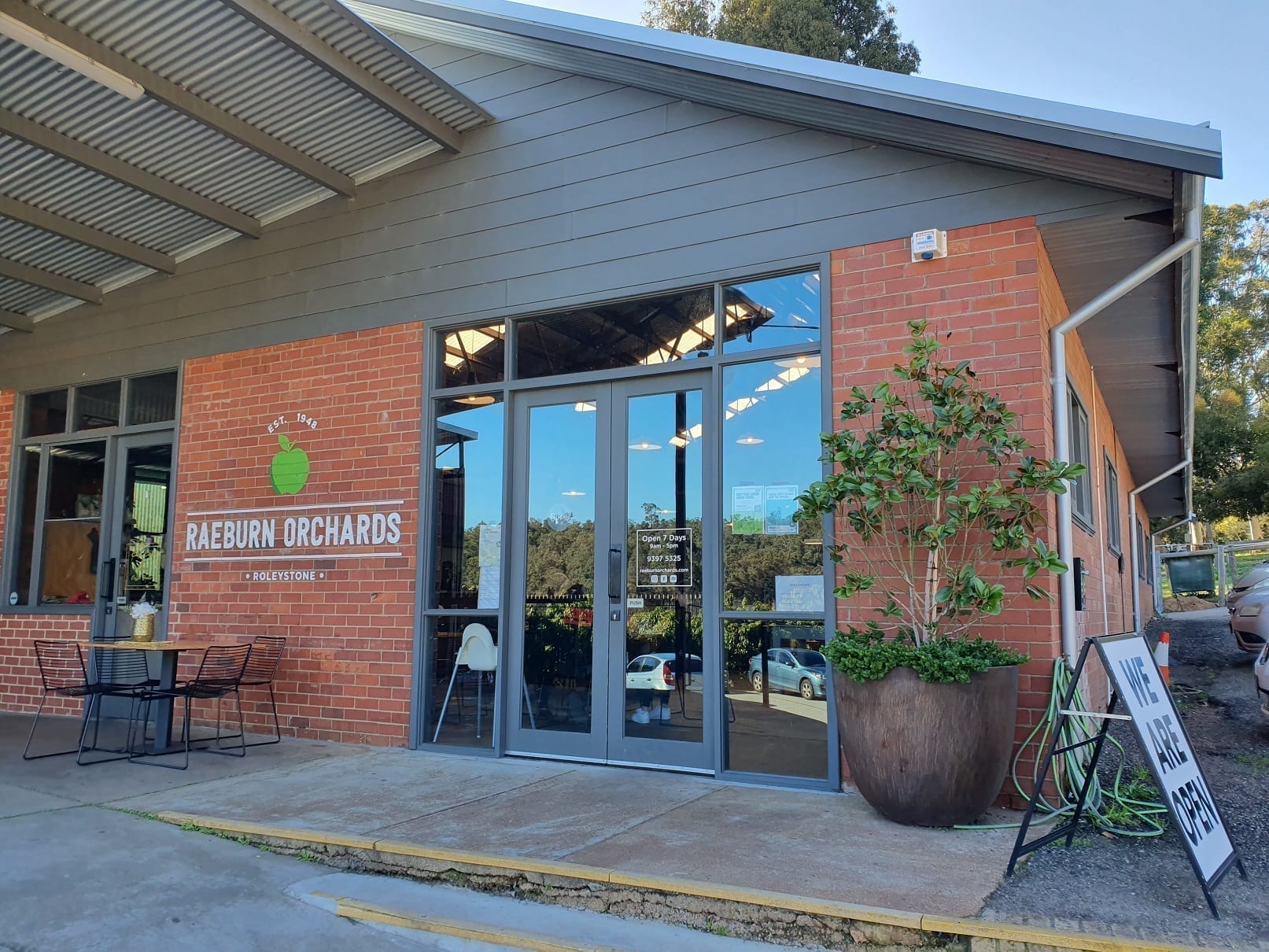 If you visit during spring or autumn, Raeburn Orchards will be a hive of activity as happy-snappers pose amongst the blossom or falling red and orange leaves. There is parking available onsite, and be sure to be mindful of local residents when parking.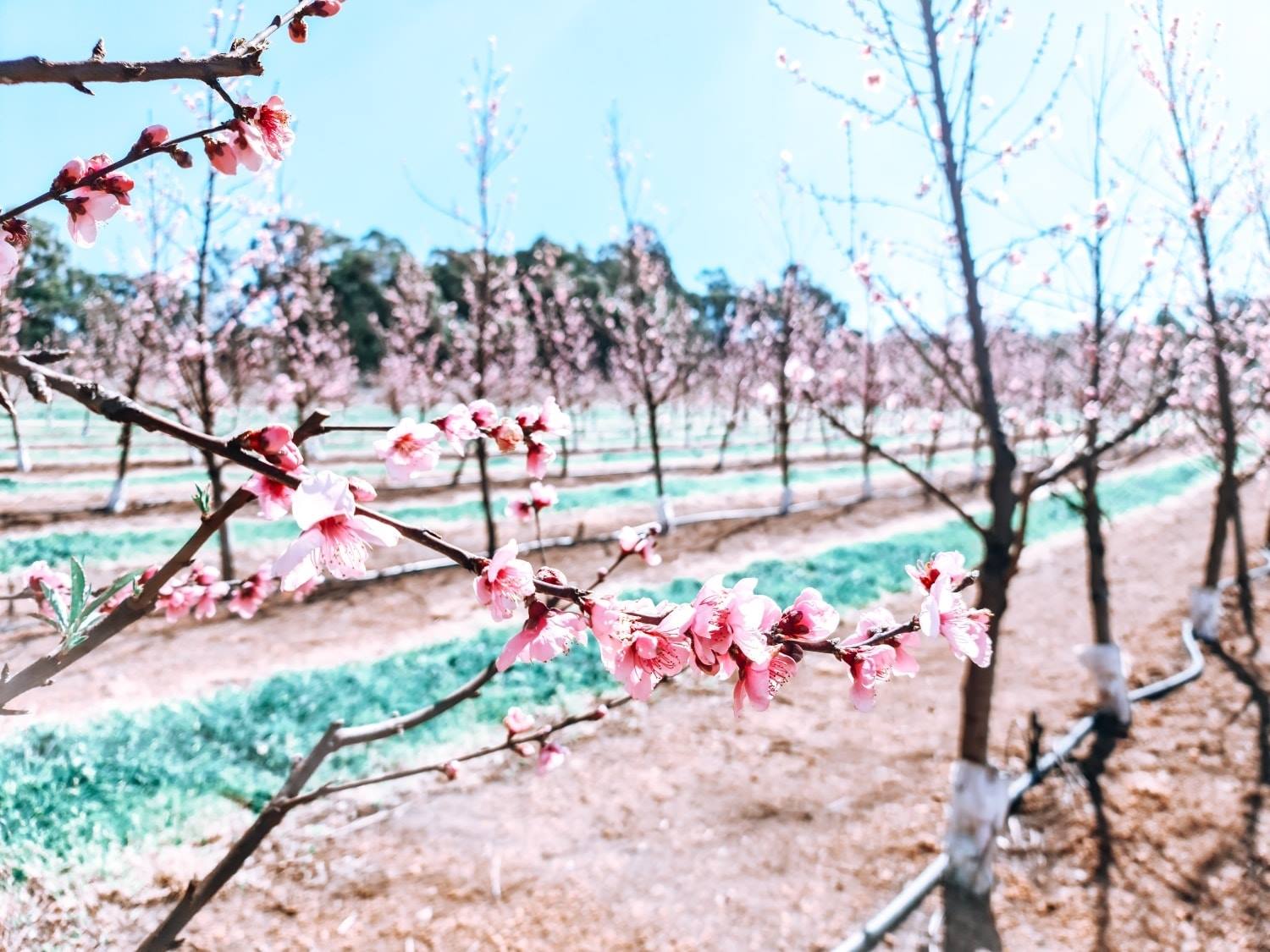 Admission is $5 from the orchard shop. You can even bring your dog along for a walk in the orchard, and there are outdoor tables making the cafe dog friendly too. The orchard was pretty quiet when we visited during winter, but the views are lovely all the same.
There are a couple of steep, gravel inclines, so be sure to wear sensible shoes.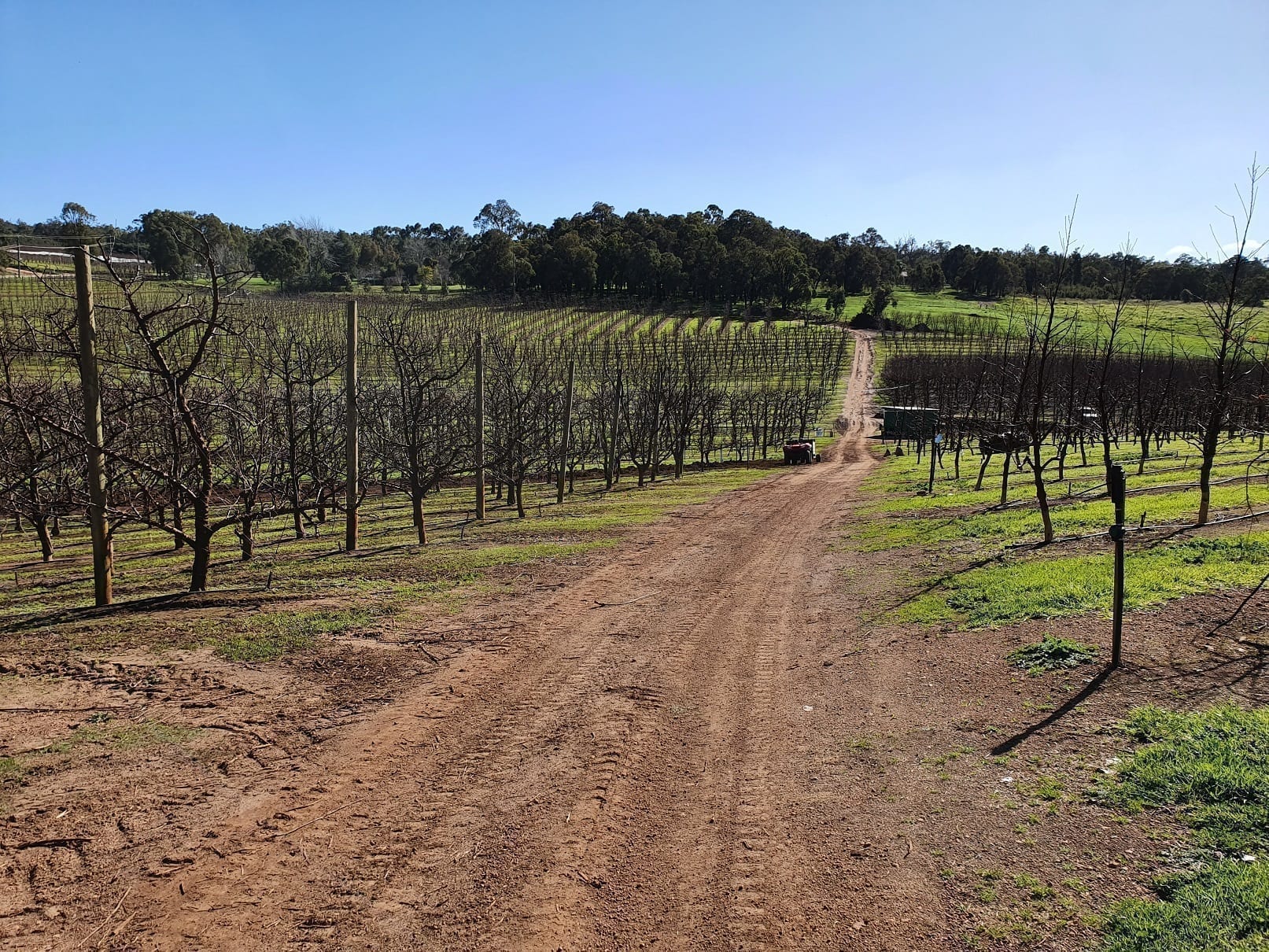 Want to learn more about the fruit trees? Handy information plaques are found around the orchard.
If you walk along the top of the fruit trees, near the shed, you'll come out to a clearing of grass, where there is a bench under a willow tree and plenty of space for a picnic rug.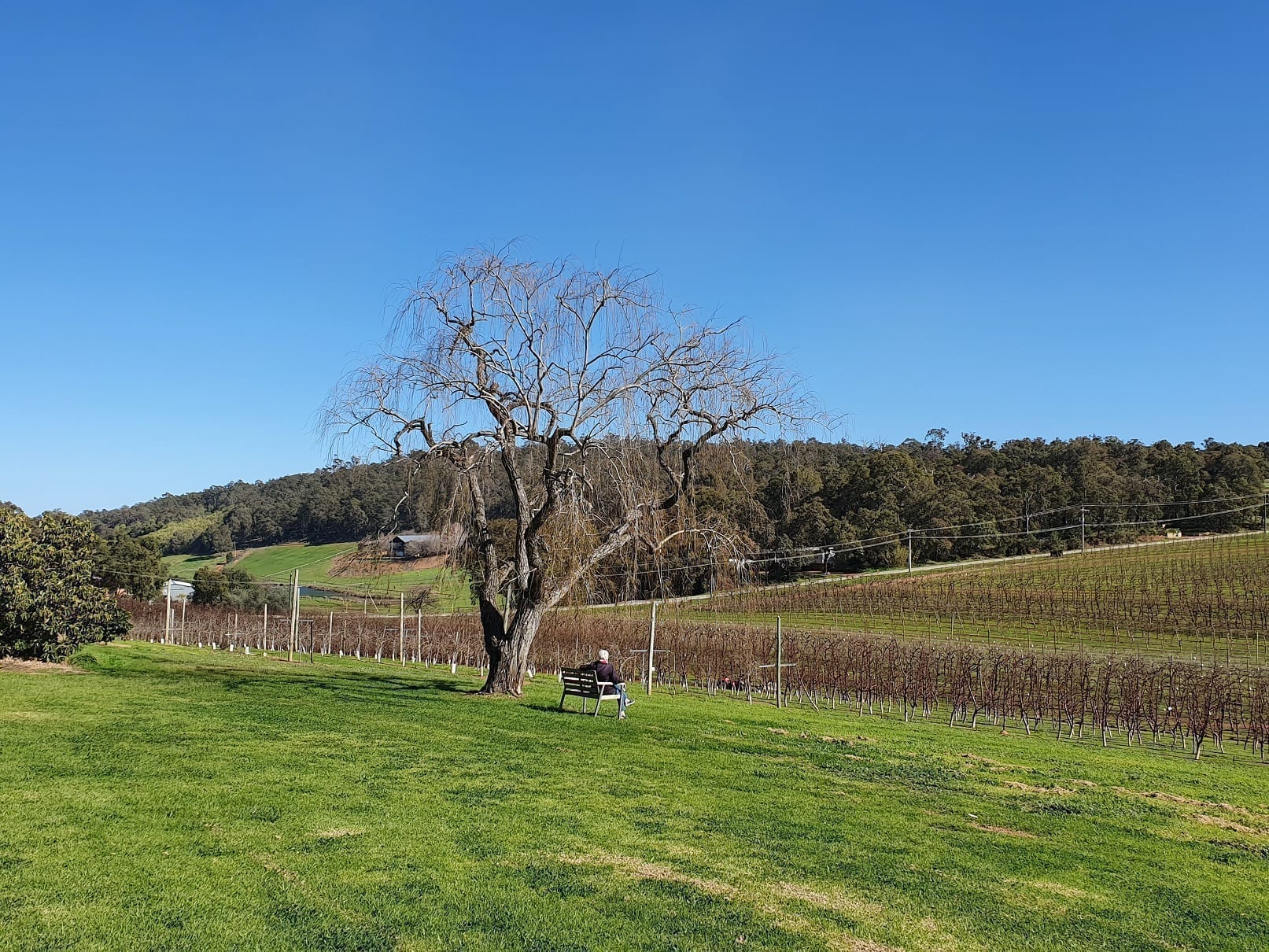 Raeburn Orchard Shop
The orchard store is jam packed with seasonal fruit and veg- apples, pears, cherries, apricots, nectarines, peaches, plums, avocados and persimmons. There is a tasty selection of locally made produce, preserves, jams, honey, nuts, juices, gelato and WA Chocolates too.
As well as lots of gourmet goodies, there's a lovely gift shop full of locally made giftware.
And there's cider on offer too.
Cup Cup and Away Cafe
Cup Cup and Away Café is popular with locals, and is ideal for grabbing a take away to enjoy whist strolling around the orchard, or pulling up a chair to enjoy a cuppa. There are a range of sweet and savory bites to eat in the cabinet, and good coffee too.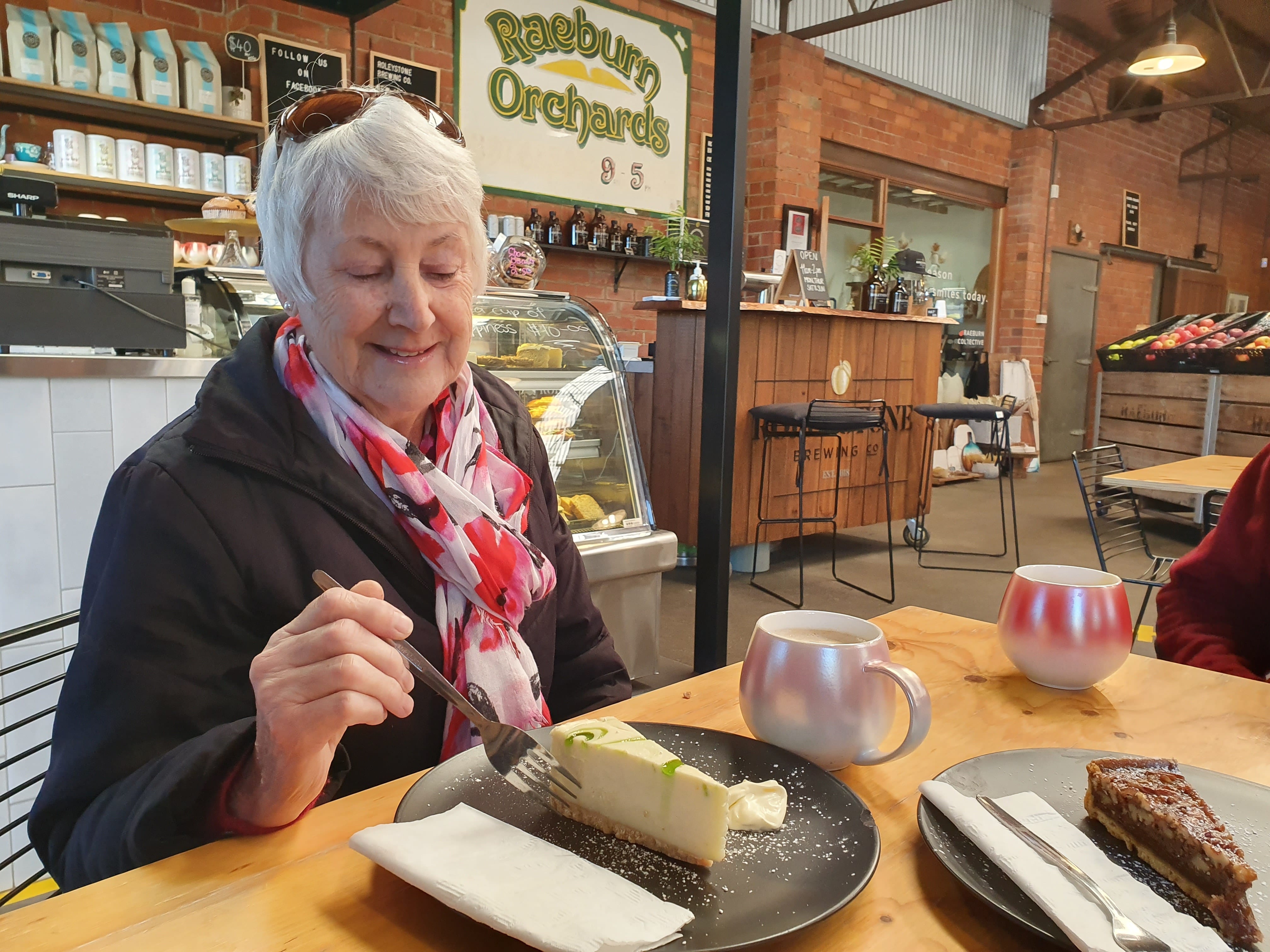 Be sure to support local and wander out yonder in Perth's Hills. We spent a lovely couple of hours at Raeburn Orchards. There's so much to discover!
Raeburn Orchards, Roleystone
Open 6 days (Closed Tuesdays) 9am – 5pm
4 Raeburn Road, Roleystone (35 minutes from Perth)
Find out more visit www.raeburnorchards.com