If you haven't been to Bean 2 Brook, be sure to check it out. The small café in the Perth Hills is perfect for grabbing a quick coffee, particularly on the run. The café has a very handy drive through window too.
Pickering Brook, best known for it's orchards, is home to a couple of cideries (Like CORE), as well as La Fattoria. The tight knit agricultural community is small, but Bean 2 Brook provides a spot to gather over a coffee, and it's a very busy little place.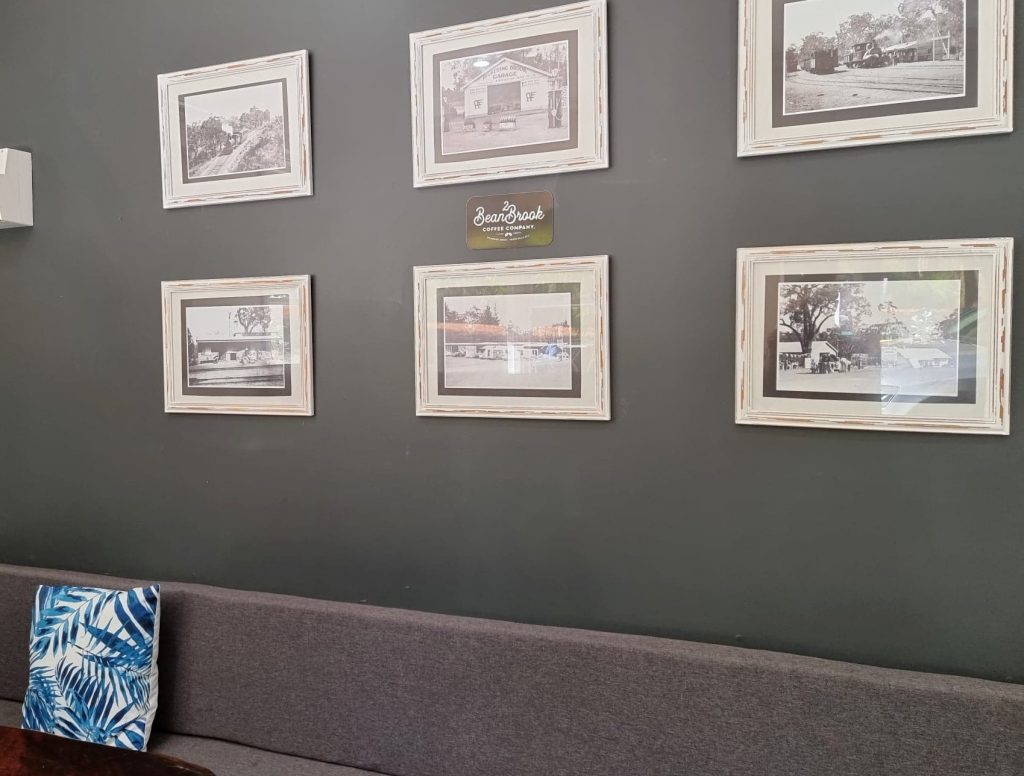 We stopped by for coffee and morning tea. Outside there's plenty of tables to sit, inside there is just room for a couple of booths. The cafe touts itself as being dog friendly, bike friendly and also HORSE friendly! We sat in a comfy booth, and basked in the morning sunshine streaming in through the window.
The coffee is very good, even if it is served in a paper cup. The week we visited, mask wearing indoors was still mandatory, so we're not sure if that was why disposable cups were used? Regardless, the coffee was hot and delicious.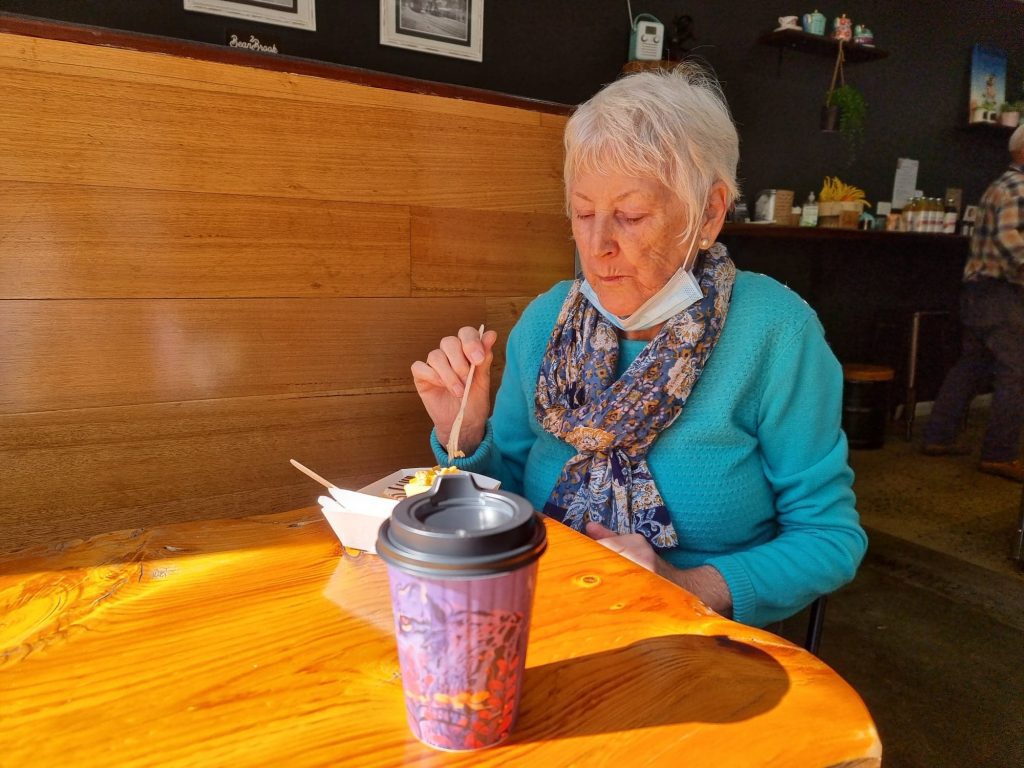 There's plenty of goodies in the cabinet – savory and sweet.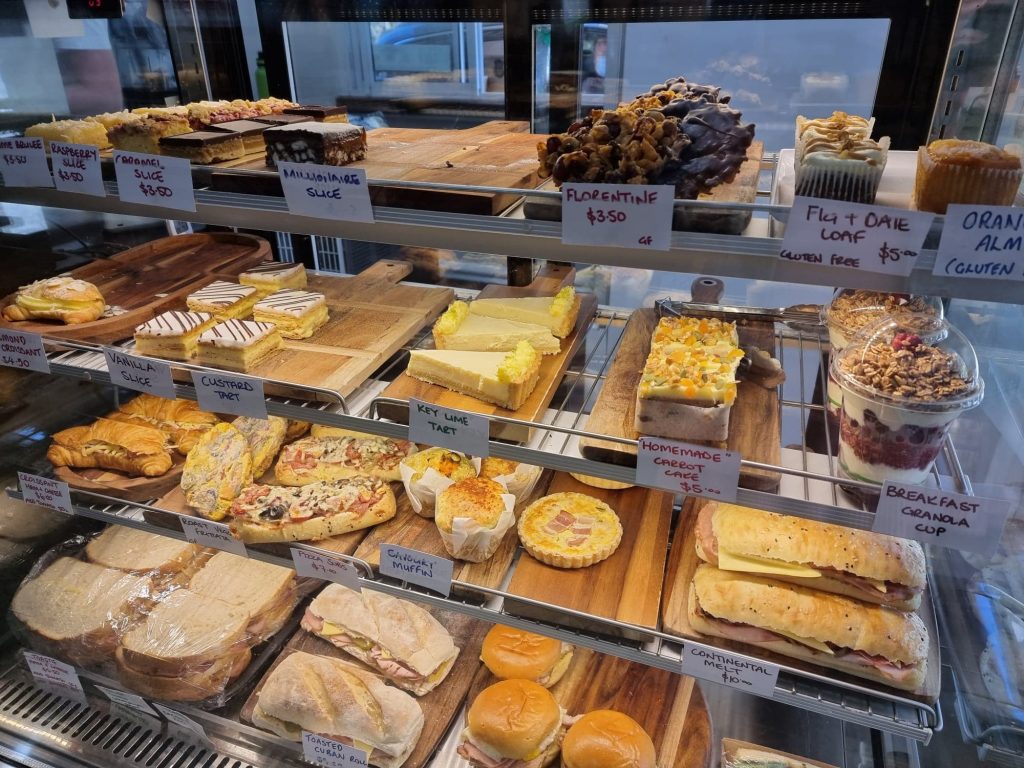 We enjoyed a vanilla slice, as well as homemade carrot cake.
Whether you stop a while for a bite to eat, or pass through the drive through window, whilst driving through the lovely Perth Hills – be sure to make a stop at Bean 2 Brook.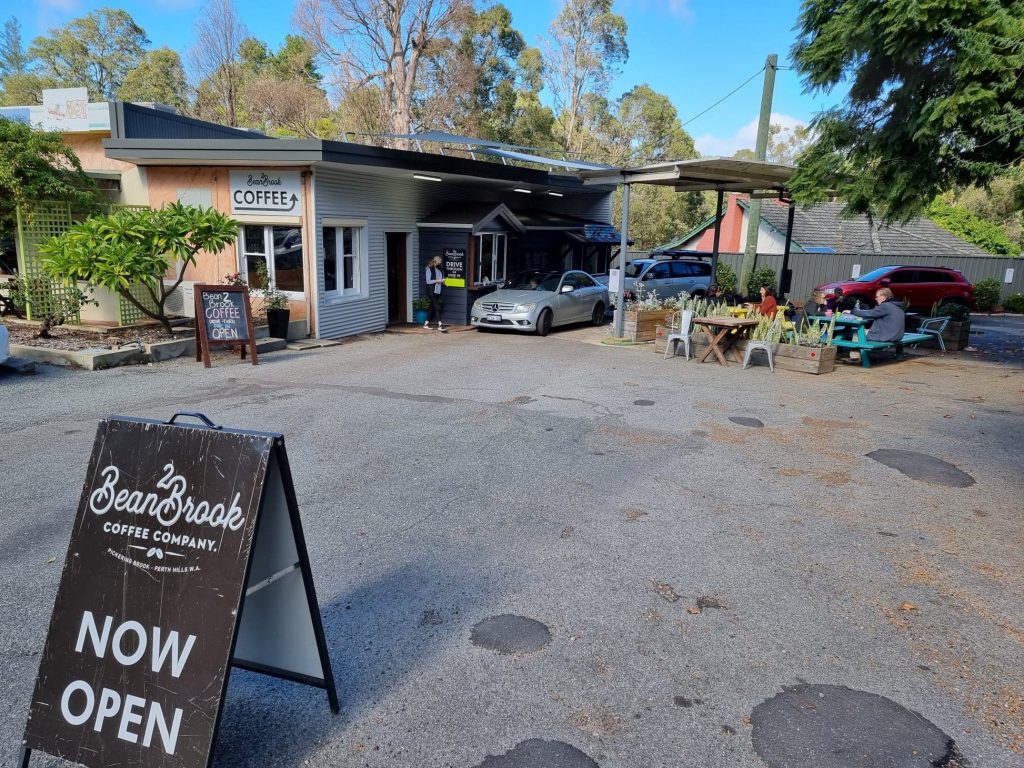 Find Bean 2 Brook at 1 Pickering Brook Road, Pickering Brook.
Get more information on their Facebook Page.
Find more places to eat and things to do in the Perth Hills here.