Siena's in Leederville has a simple mission statement – spoil guests with fine Italian food and service and they definitely deliver!
Fresh ingredients go into all the food – pasta, parmigiana, chicken, pork, beef, veal and seafood as well as gelato – customers are really spoilt for choice.
For a pre-cinema meal on a Friday night, I booked a table for four and I was glad that I had made a reservation as the restaurant soon became busy.
More than 200 people can be accommodated in Siena's two connected rooms.
We started with a Bruschetta (tomato, onion, basil and garlic) $10 and then we all opted for the pasta – two Rigatoni Truffle (sundried tomatoes and snow peas in a creamy mushroom sauce) $25.5 and two Linguine Firenze (Linguine with prawns and scallops in a pesto cream sauce) $26.5. Every mouthful was really good and we all enjoyed our early dinner. Service may not have been the quickest but it was friendly and efficient.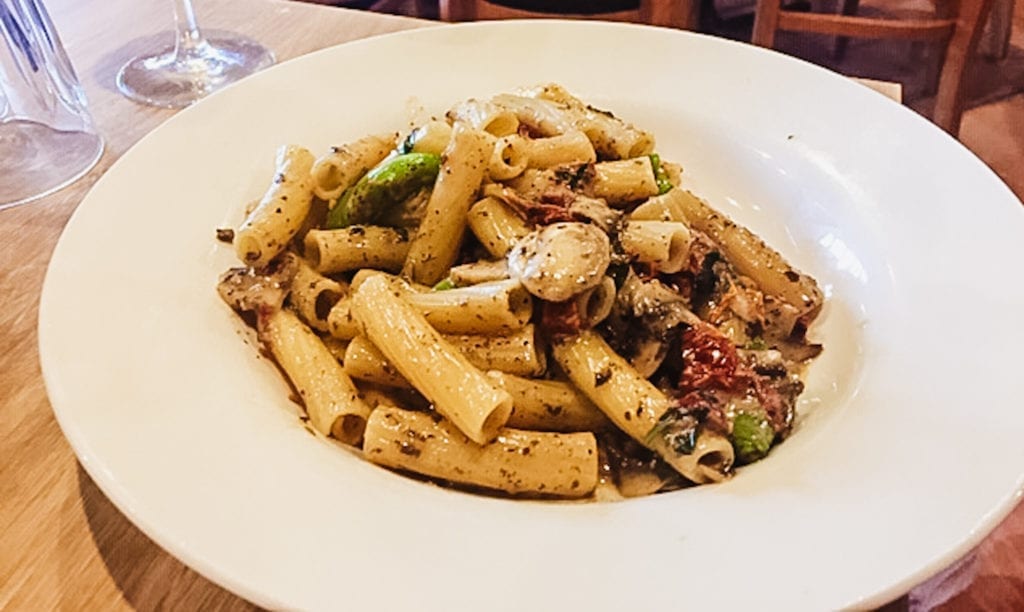 By the time we left at 7pm, there was not a spare table – predominantly families but also lots of couples and small groups.
BYO is wine only with a corkage charge of $4 per bottle.
There is no disabled access or toilets in Siena's because of the age of the building.
Siena's is a few minutes walk from Leederville train station and there is plenty of ticket parking behind the restaurant off Leederville Parade.
Address: 115 Oxford Street, Leederville
Phone: 08 9444 8844
Reservations: Yes
Opening hours: Monday-Friday: 11:30-15:00, 17:00-22:00, Saturday and Sunday: 11:30-22:00
Gluten-free options: Yes
Vegetarian options: Yes
Entertainment Book: Yes – 25% off the total bill to a maximum of $30
Website: sienasleederville.com