I booked the horizontal falls tour online months in advance as it was something I really wanted to do.
We were picked up from our hotel and taken to the airport to board our very small seaplane.
The staff were all very friendly and made the safety talk quite jovial as well as ensuring we all understood the safety rules. We boarded the plane which is quite snug but comfortable and the take off was surprisingly smooth and easy.
It was an 80 min flight and oooohhh the scenery is out off this world! We flew up towards Cape Leveque, One Arm Point, Cygnet Bay then across to Paradise Point before landing at Horizontal Falls. Our pilot was very informative about the area we were flying over.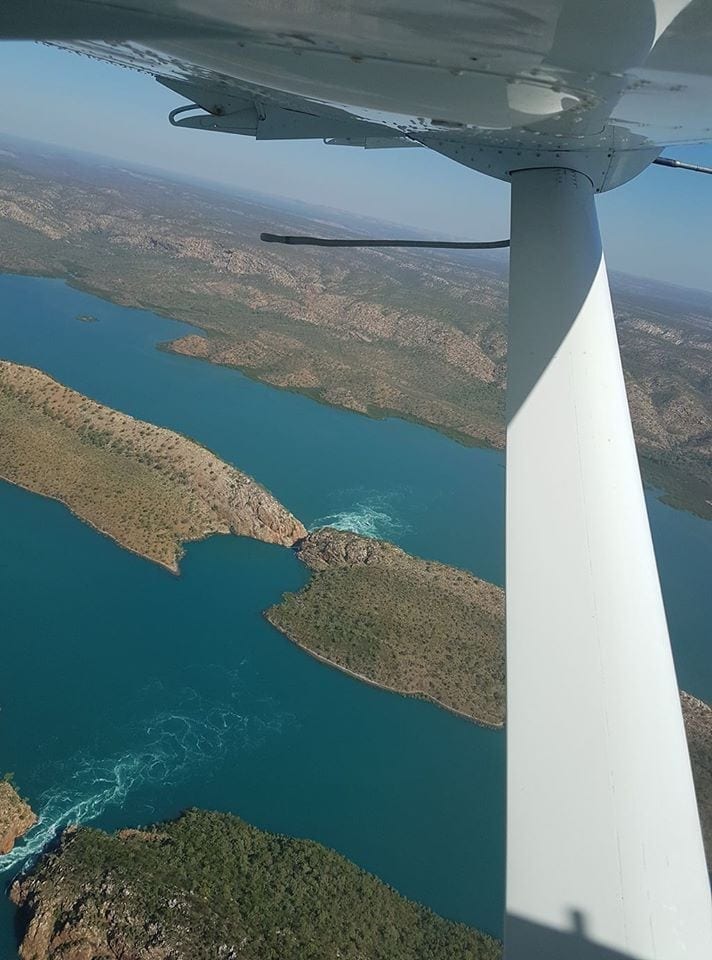 The water landing was amazing to say the least. As we got out of the plane we were at a floating houseboat and pontoon in Talbot Bay where the water was the colour of aqua and so calm. It was like paradise.
There we were offered a quick drink before boarding our jet boat. Again every effort is made for you to enjoy the experience safely. We had a few exhilarating fast trips through the falls by our skipper.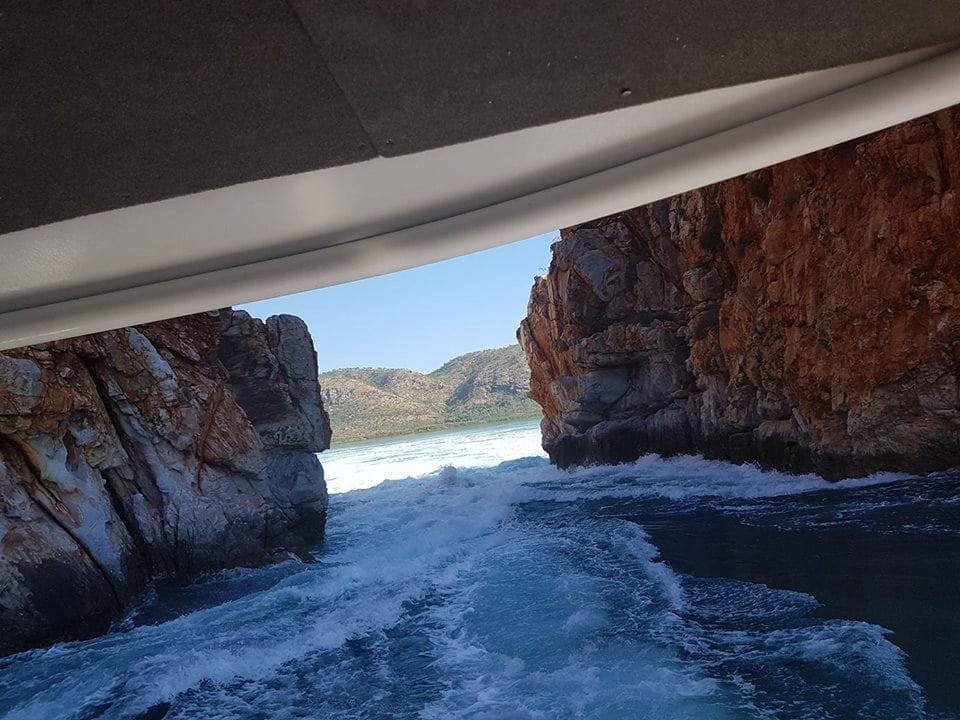 We were then taken back to the pontoon where there was a delicious lunch of fresh bbq barramundi and salad, tea coffee or juice.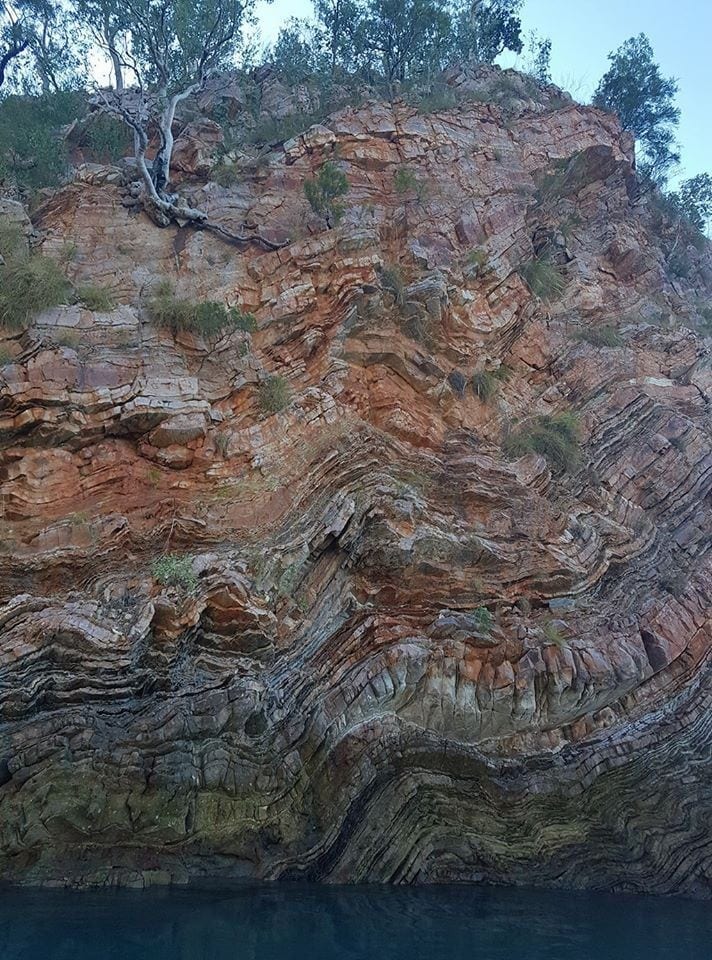 Then it was time to get wet with a swim in the shark cage where the nurse sharks come for a bit of a feed – not on us luckily!
Again the experience was enlightening and great fun.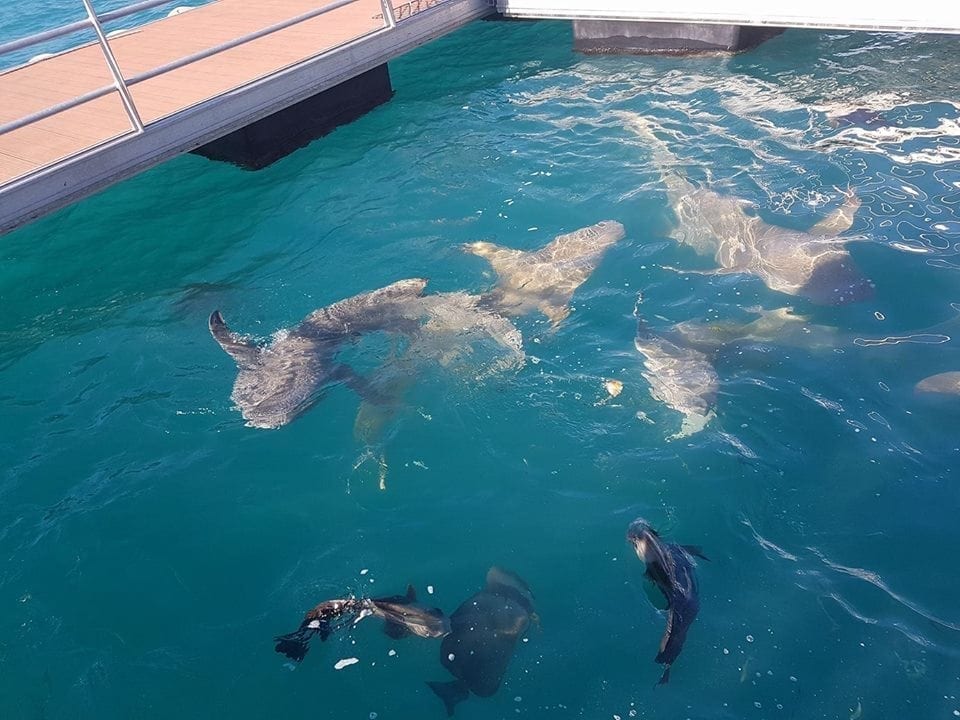 Time to change and back on the boat for a guided tour of Talbot and Cyclone Bays that were so calm and relaxing. Our skipper was very educational about the areas fauna and flora.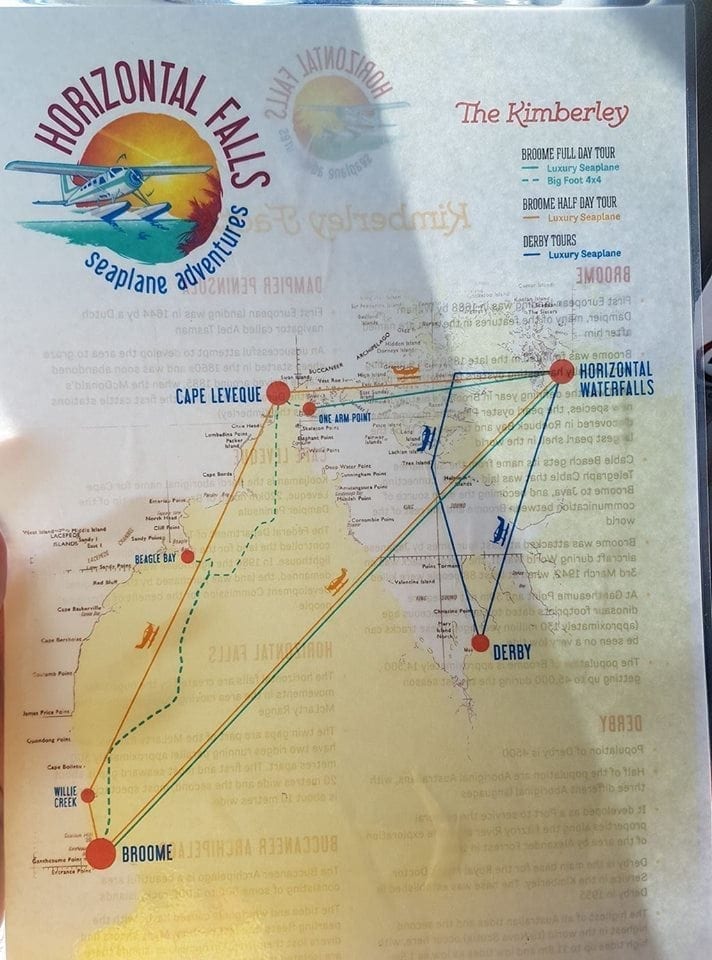 Then it was back to the pontoon to board our seaplane and head back to Broome. Wow! I must say it's not a cheap tour but for me it was worth every penny and an absolute must do on anyone's bucket list!
Horizontal Falls Seaplane Adventure Tours Broome
Call (08) 9192 1172