Rottnest Island has been a popular day trip and holiday destination for generations of West Australians. As soon as you step off the ferry, let yourself relax into the slower pace of island life. There's plenty to discover, even if you have visited many times. There's rich history, landscapes and abundant flora and fauna. Your first stop should be the information centre, where you can find plenty of things to do to fill your time on Rottnest.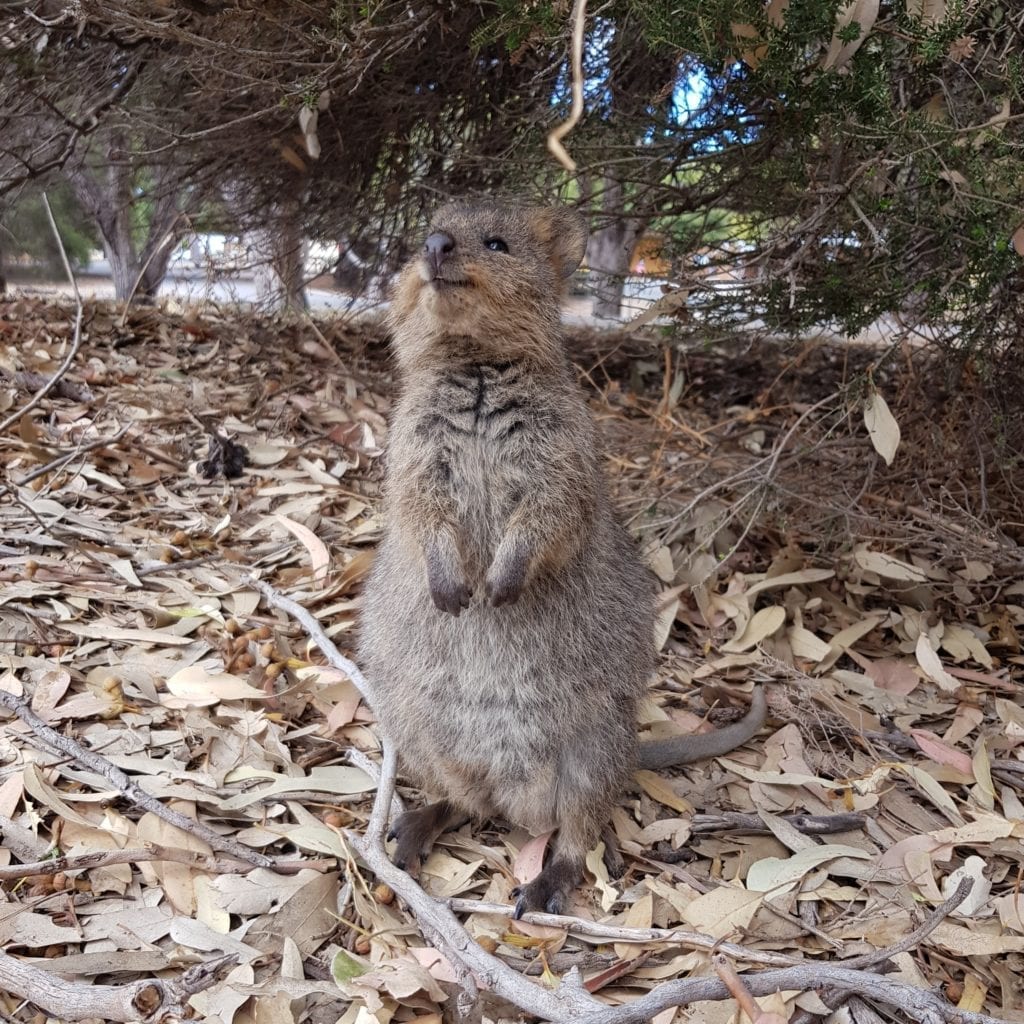 Things to Do on Rottnest Island
Beaches
Rottnest Island is world-famous for its pristine beaches. From Little Salmon in the south, to Pinky's, The Basin and Little Parakeet bay in the north of the Island, you're bound to find the perfect spot for a little swimming, relaxing or snorkelling. Many of the popular beaches are within walking distance of Thompsons Bay, or can be easily accessed by bike or bus.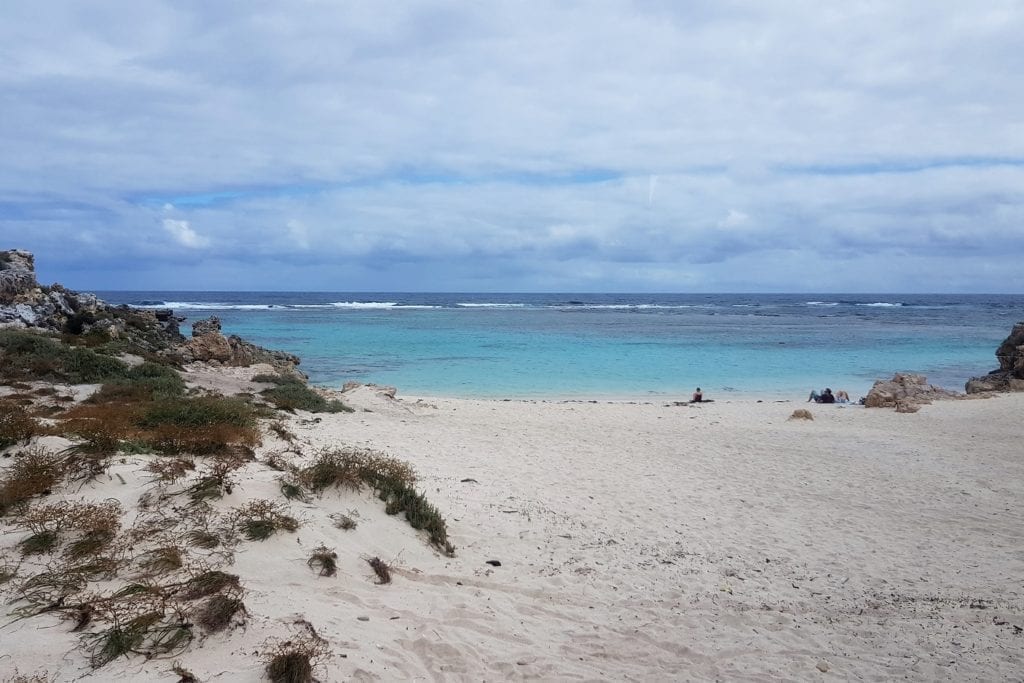 Wildlife
There's so much to see and do at Rottnest. Quokka selfies may not be your thing, though it's wonderful to watch the friendly little creatures hop about. Please remember, not to feed the animals! Quokkas aren't the only wildlife to be found on Rotto. You may spot a peacock by the bakery, and fur seals and whales can often be spotted from the west end of the island.
Cycling
If you like to get active, there's nothing like cycling the rolling hills of Rottnest. Take your own bike on the ferry or hire one on the island.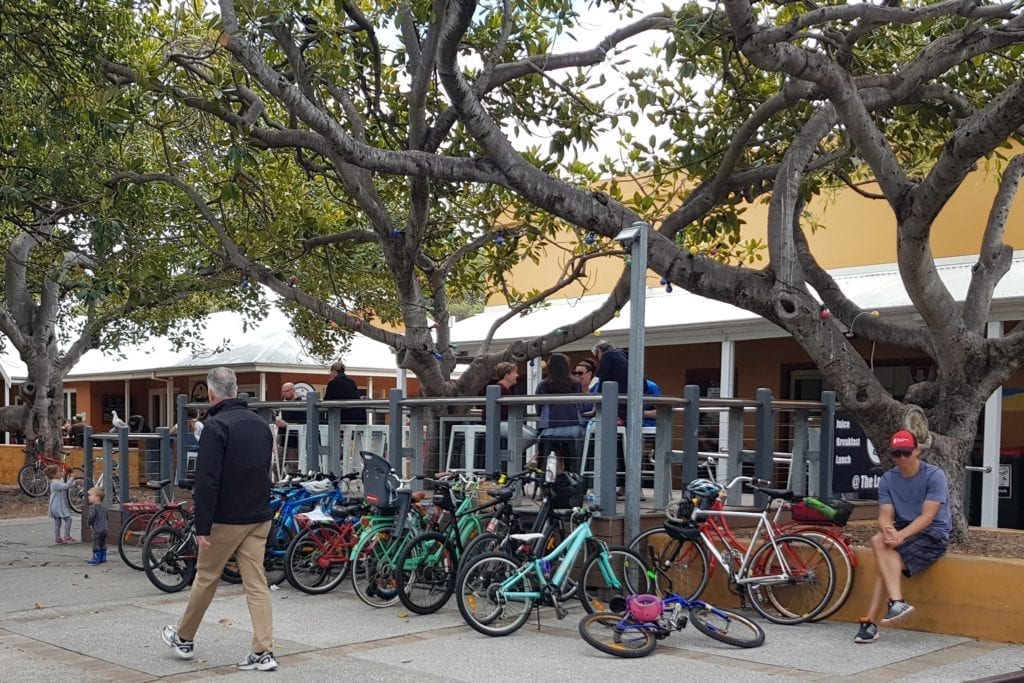 Train, Tunnels & Lighthouse
Rottnest has a rich history, which can be uncovered on a trip to the Wadjemup lighthouse, which sits high on Oliver Hill. Take the train to the lighthouse, which is a scenic way to see the island's south side. Oliver Hill is found near to the centre of the island and features military remnants from World War II including an impressive 9.2 inch gun and a maze of underground tunnels to explore.
Golf Course
Heading to Rottnest for an extended stay? Take your clubs! The Rottnest Golf Club, near Thompson Bay offers a 9 Hole Championship Golf Course, as well as a lawn bowling green.
Other things to do…
There's the latest release movies at the Rottnest Picture Hall.
Relax at Karma's Apothecary Massage Bar.
Learn about the island's past at the Rottnest Island Museum.
Shop at one of the gift and clothing stores.
The Family Fun Park has mini golf, trampolines and arcade games – perfect if you have grandchildren with you.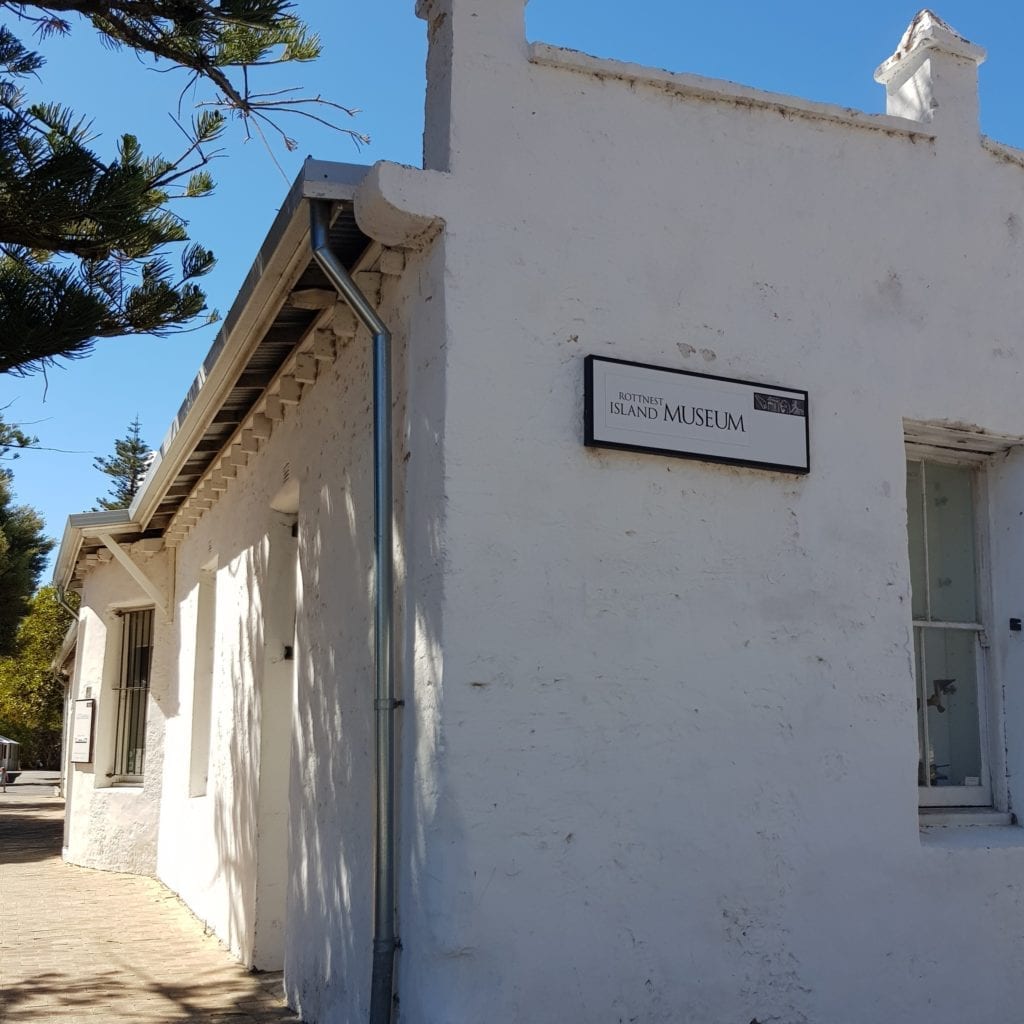 Eating Out on Rottnest Island
You'll be spoilt for choice with dining options on Rottnest island. From freshly baked food, to seafood feasts and local ice creams. No trip is complete without grabbing a pie or sweet treat from Rottnest Bakery.
There are plenty of dining options with an ocean view. Thompsons and Hotel Rottnest overlook the white sands of the main Thompson Bay settlement.
Casual bite and coffee is available from Dome.
And treat yourself to an Ice Cream from Simmos, opposite the bakery.
Tours on Rottnest Island
Take a tour to delve a little deeper into the history of Rottnest. Free tours are held daily by volunteers. These begin at the Salt Store Gallery at the main settlement. There are seven different guided walks covering everything from the wildlife, to ship wreaks, prisoners and pioneers.
Other paid tours include eco tours, Segway tours, lighthouse tours and glass bottom boat tours. The Rottnest Cruises' Wild Seafood Experience is fantastic vale and a wonderful experience for lovers of seafood. Take a boat ride to pull up western rock lobster pots, and enjoy a seafood fest cooked aboard the boat. Read more about it in the Seniorocity review. 
The Rottnest Island Explorer Bus Service is an inexpensive way to see the entire island and departs at regular intervals. It's particularly good for those with limited mobility. Read more about it in the Seniorocity review.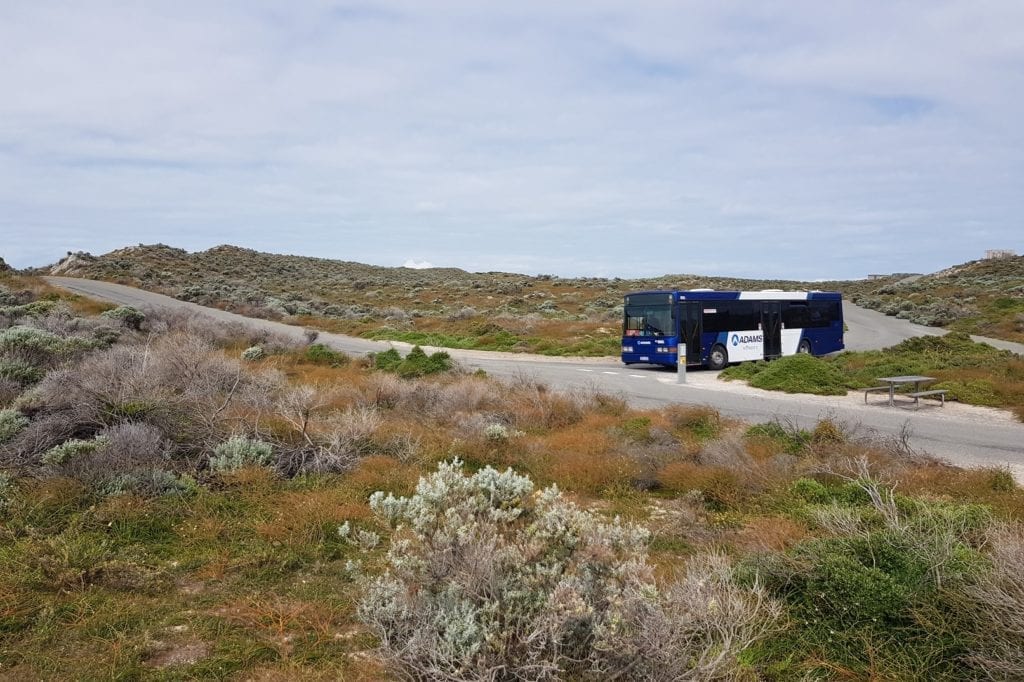 Stay a Little Longer
From the Karma Rottnest Resort, to the brand new glamping ground, to chalets, hostels and basic camping and everything in between – there's lots of accommodation options for couples and groups on Rottnest.

Getting there
There are plenty of options of ferries that can take you to Rottnest Island from Hillarys Boat Harbour, Barrack St Jetty in the city and Fremantle.
Read the Seniorocity Fast Ferries review here.
Read the Seniorocity Sealink Ferry review here.
Senior Discounts
Present your WA Seniors Card to receive discounts:
20% off Rottnest Island Authority tours
(Wadjemup Lighthouse Climb and Oliver Hill Guns & Tunnels Tour)
10% discount on all products at Rottnest Island Pedal & Flipper
20% discount for selected accommodation during May and September*
Phone Rottnest Island Reservations on 9432 9111 for more information.
*Selected dates and conditions apply. Not available for stays on long weekends, school holidays or Rottofest weekend.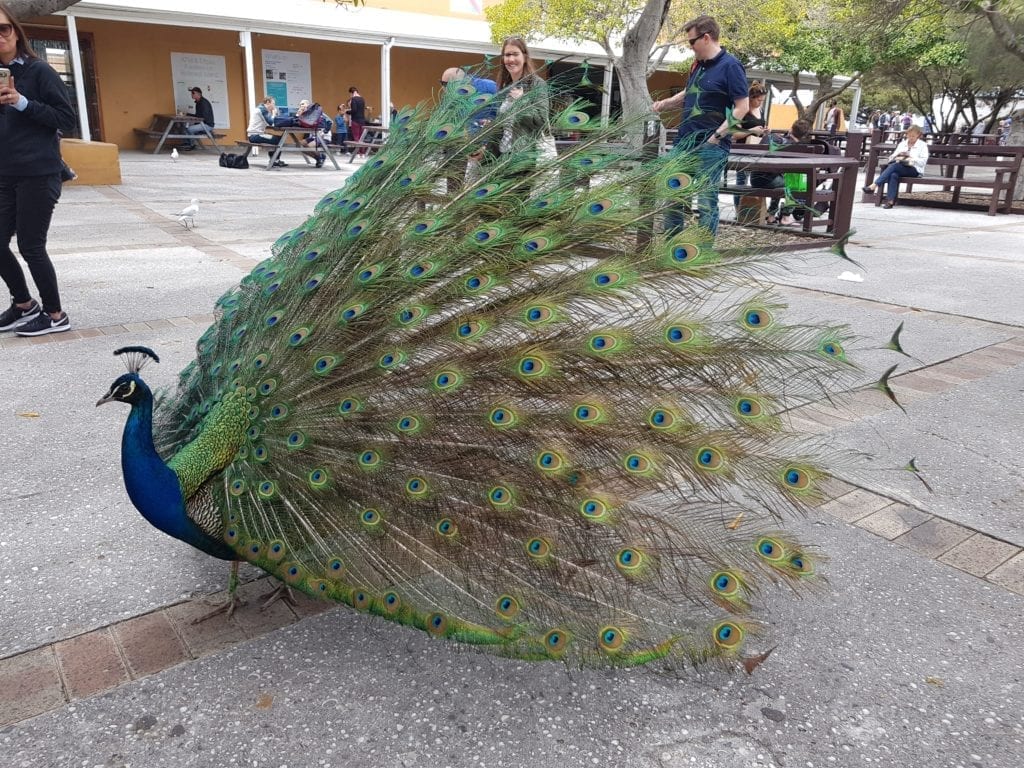 Find out more information on Rottnest Island on the official website.