Mt Hawthorn has another gem of a restaurant to add to its formidable list – Lupolab.
On the main drag of Scarborough Beach Road, Lupolab is designed around the owner's Italian heritage and love for good sustainable food and coffee. Mirko Silvestri learned his trade at his parent's restaurant in Rome. As well as being an Authorised Specialty Coffee Trainer, he also completed a Coffee Science Certificate. His watchwords for Lupolab are passion and quality in good coffee and simple, delicious food. Lupolab certainly delivers.
I visited on a busy Saturday lunchtime with my husband and a friend. Luckily we had made a reservation as the place was jumping. Service was very unpretentious and very friendly.
The dining room is in an L shape around the open kitchen with a huge window at the back, which showcases Perth city and a very interesting mural. Seating was comfortable at the low tables. There are also a few tables outside on the street that would be great for people watching while enjoying Lupolab's excellent coffee.
My friend and I shared the Pane – four large slices of rustic sourdough with a lovely house-made truffle butter ($5.50). My husband chose the soup of the day – Minestrone and a large slice of ciabatta ($12).
The menu is comprehensive with a long list of house-made pasta and gnocchi ($16-25) and some very interesting burgers served with hand-cut chips ($15-19). We did think about the burgers especially the buttermilk fried chicken burger or the gnocchi porcini and mushroom but in the end, all three of us went for the Secondi plates.
For our mains, my friend could not go past the Saltimbocca – grass-fed veal, sage and prosciutto, broccolini, potatoes and a butter sauce ($28). I had the Porchetta – a slow-cooked marinated pork served with crackling, broccolini and potatoes ($28). My husband chose the marinated rosemary and garlic Lamb Shank with creamy polenta and broccolini ($26). All three meals were delicious and very filling.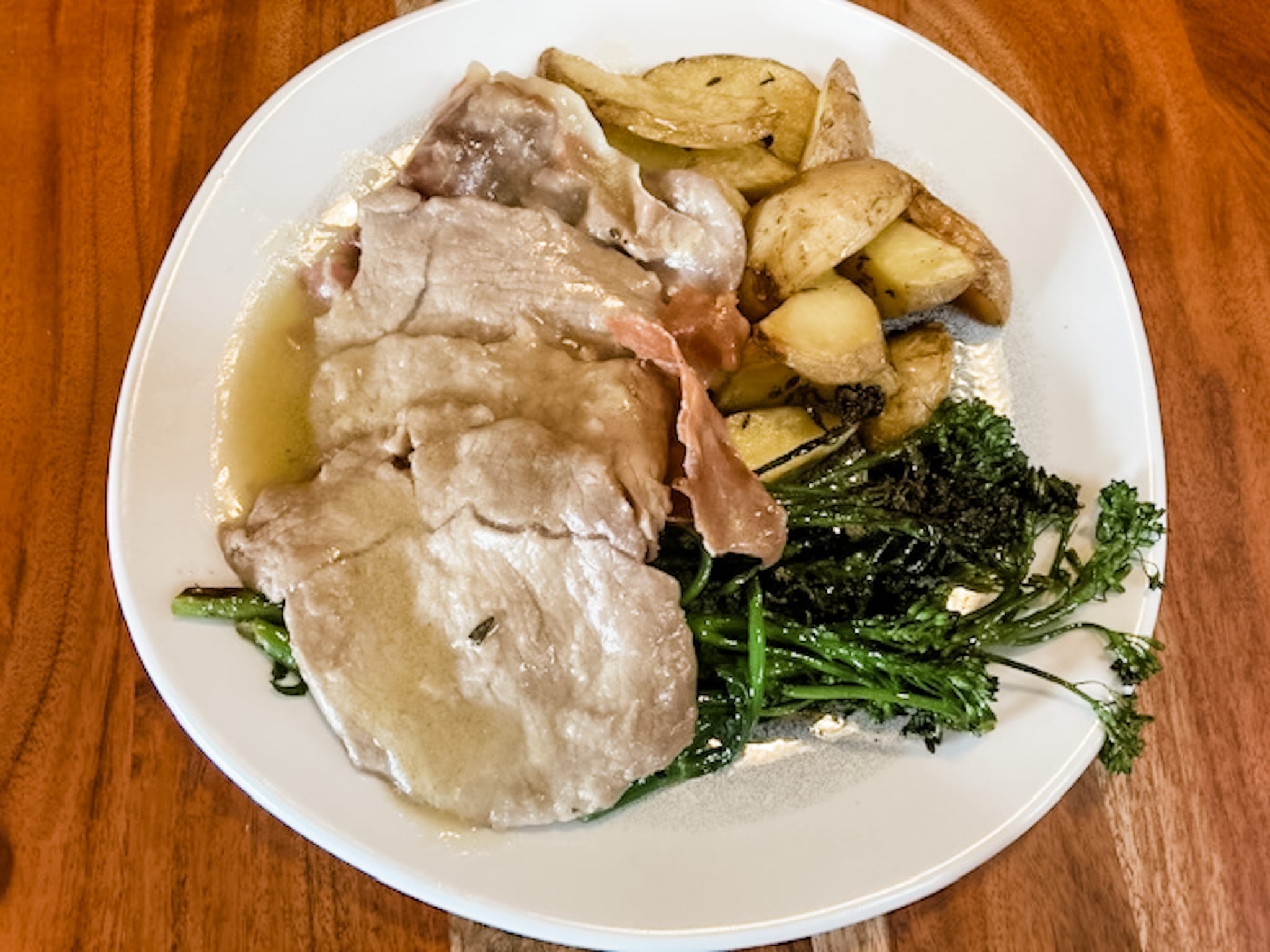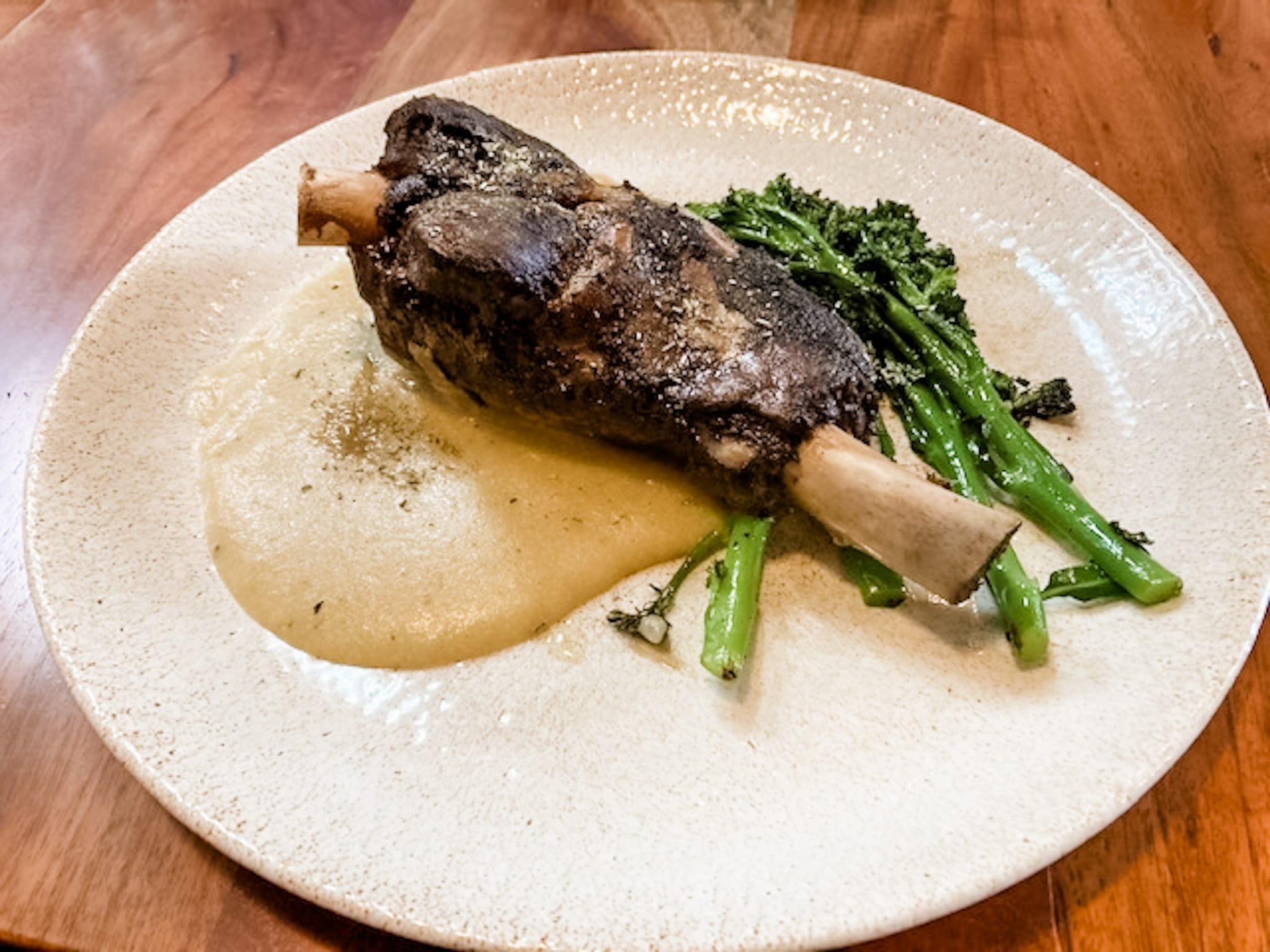 Unfortunately, we had no room for dessert – panna cotta, tiramisu or zeppole (choux pastry with vanilla custard) as my friend and I had also indulged in a bottle of Adelaide Hills wine. My husband is doing well on Dry July and was our designated driver! The wine list was good, mainly focused on Italian wines but including a few from Spain, France, WA and South Australia. There is also a long list of cocktails.
Lupo is Italian for wolf. I didn't get a chance to ask about the origin of the name Lupolab but as the legendary founder of Rome, Romulus and his brother Remus, were saved from drowning by a wolf, I am guessing that the name relates to Rome.
Lupolab also does takeaways and has an online shop.
Parking is plentiful in Mount Hawthorn and is free for three hours in many places.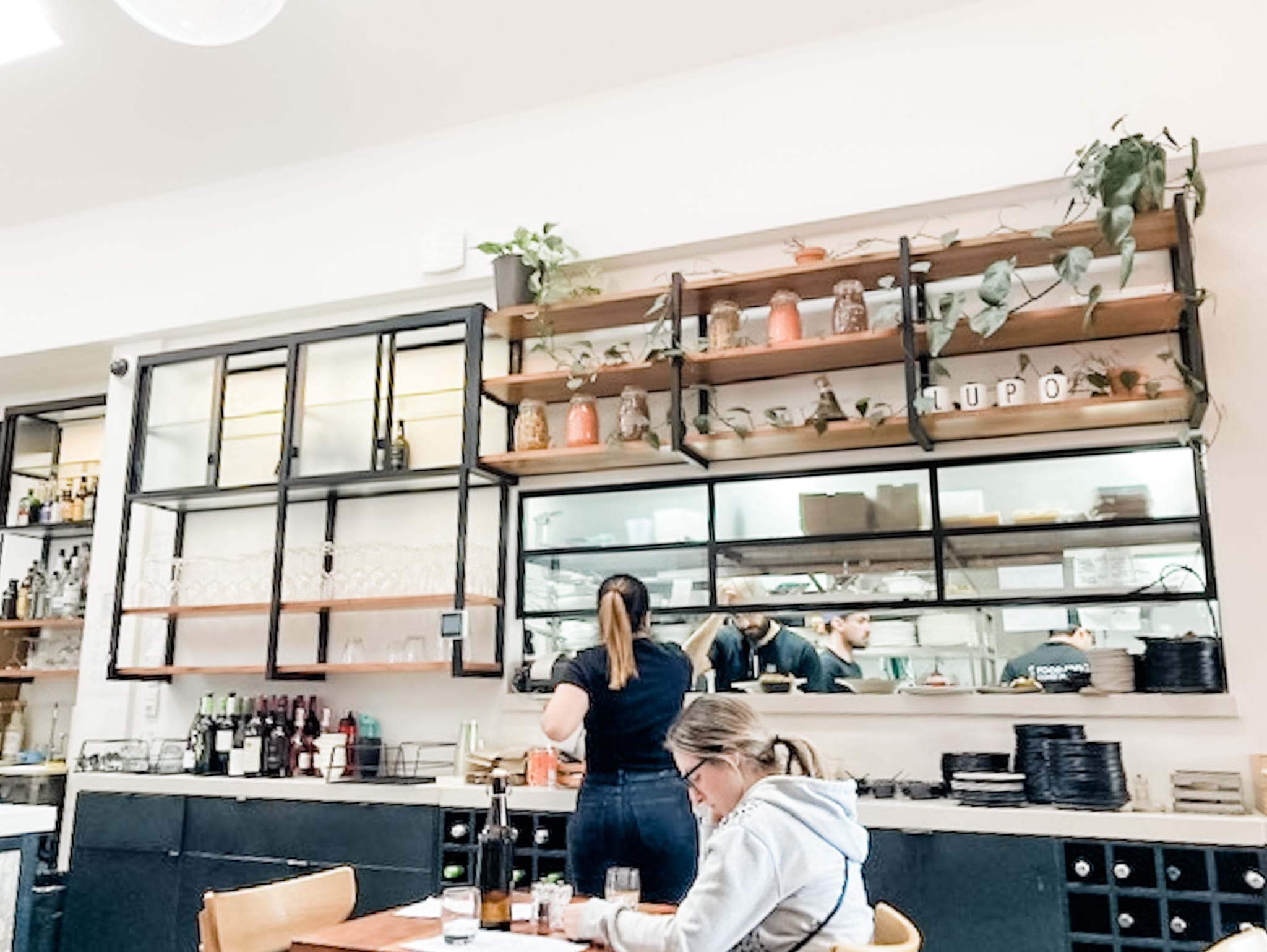 Address: 151 Scarborough Beach Road, Mount Hawthorn
Phone: 08 9242 4426
Reservations: Yes
Opening hours: Monday, Tuesday, Wednesday 6:30am-9pm, Thursday 06:30am-10pm, Friday 6:30am-10:30pm, Saturday 7am-9pm, Sunday 7am-8:30pm.
Gluten-free options: Yes
Vegetarian options: Yes
Entertainment Book: No
Website: lupolab.com.au