PLEASE NOTE – the Pemberton Tram Company has permanently closed.
The Southern Forests, with their ginormous trees, must be seen to be believed. And what better way than with a leisurely ride with the Pemberton Tram Company. There are two tram trips daily (Monday to Saturday, except Public Holidays). The start and finish points of the journey is from the old Pemberton Railway Station. You can't miss it, an Ex-WA Government Railways steam locomotive sits right at the front.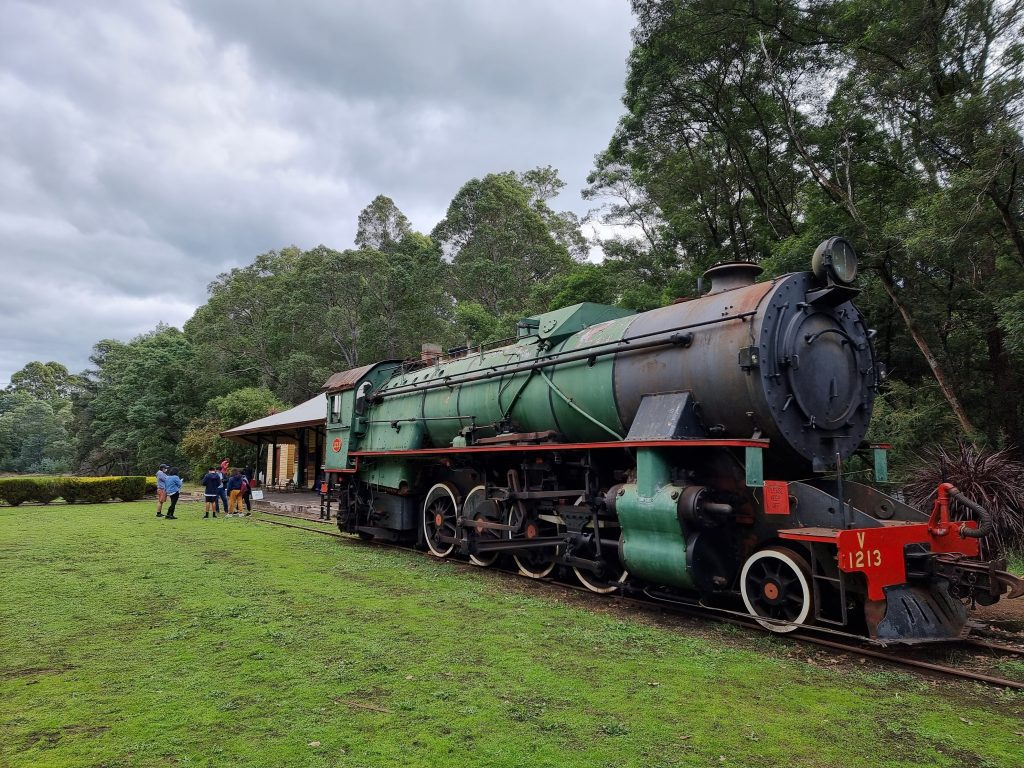 Tickets can be purchased at the Railway Station. There are toilets at the station, as well as souvenirs, snacks and drinks for sale.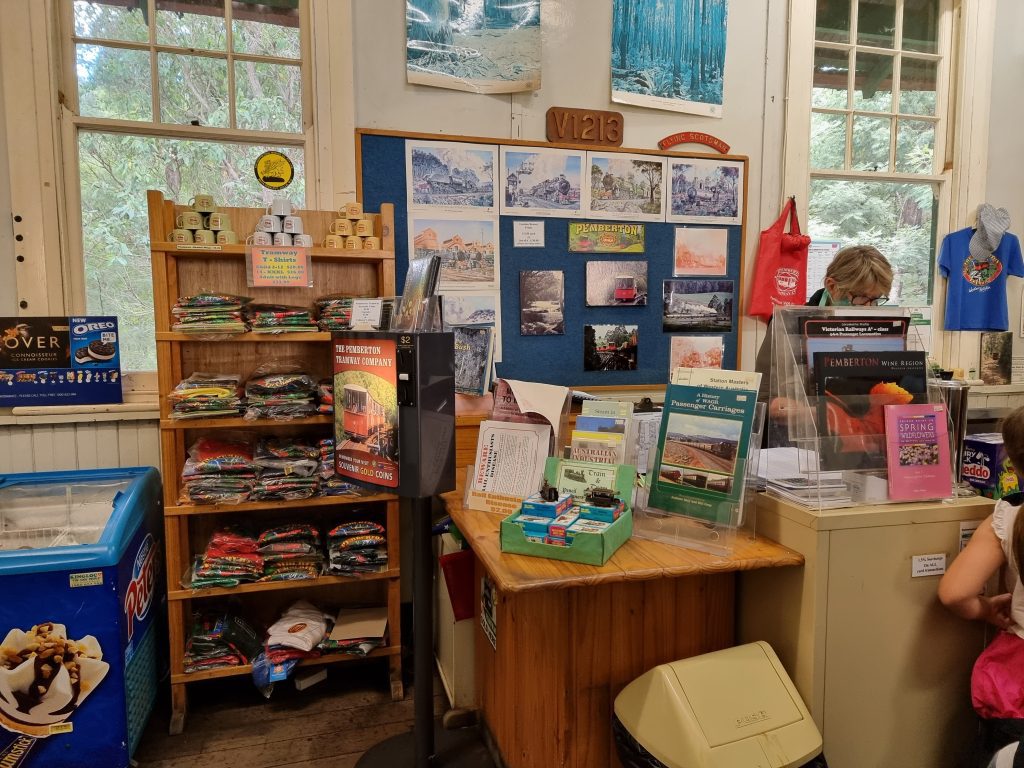 The Pemberton Tramway Company was formed in 1987, as a tourist tramway service, on the ex-government railway between the towns of Pemberton and Northcliffe. The diesel trams take along this historic rail line, deep into the karri and marri forest, over wooden bridges that cross rivers and streams, to the beautiful Cascades scenic spot.
During the 75-minute journey, the entertaining driver gives a commentary, with facts on the forest, the tram and the history of the region.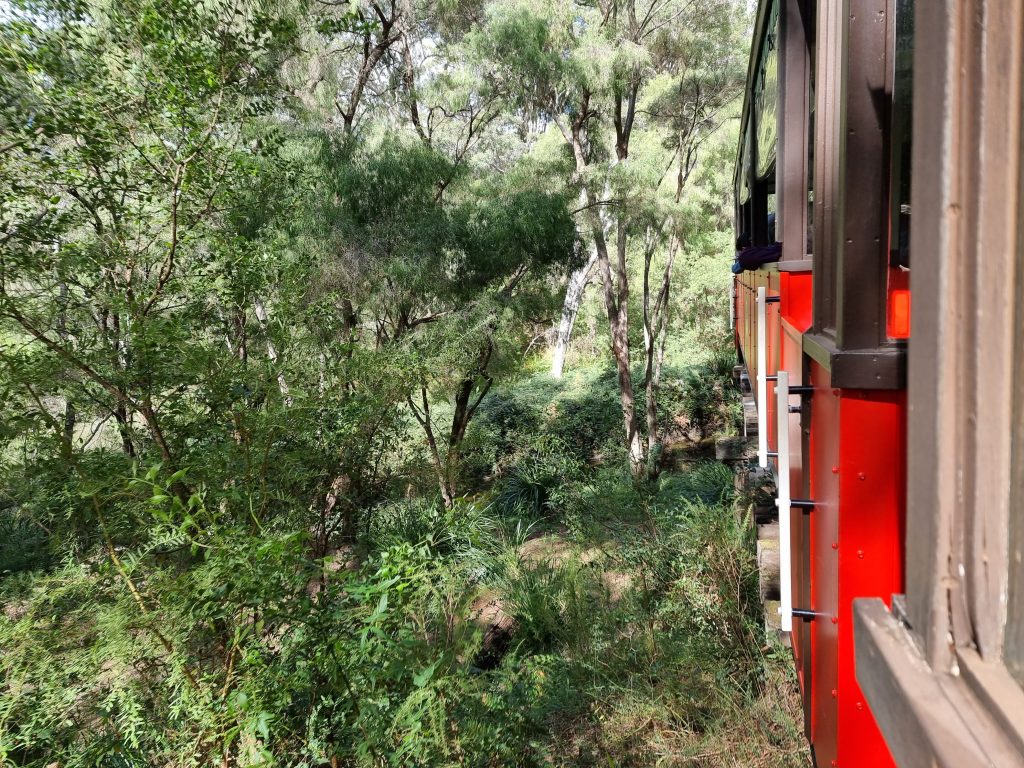 The tram takes you past the timber cottages and saw mill at Pemberton, and then through the lush Karri forest. He says springtime is the best time of year to take a ride. When the forest is packed with colourful wildflowers.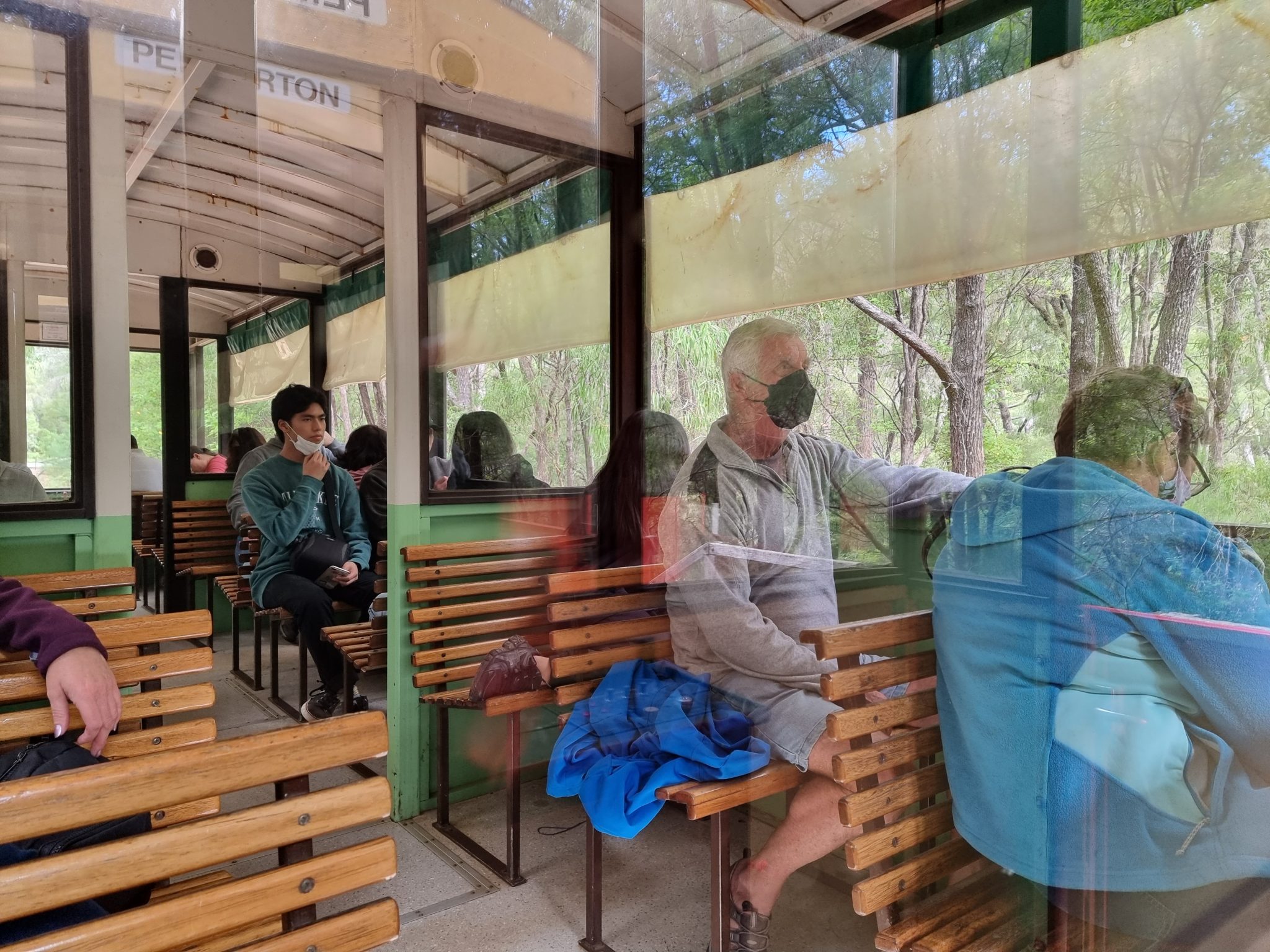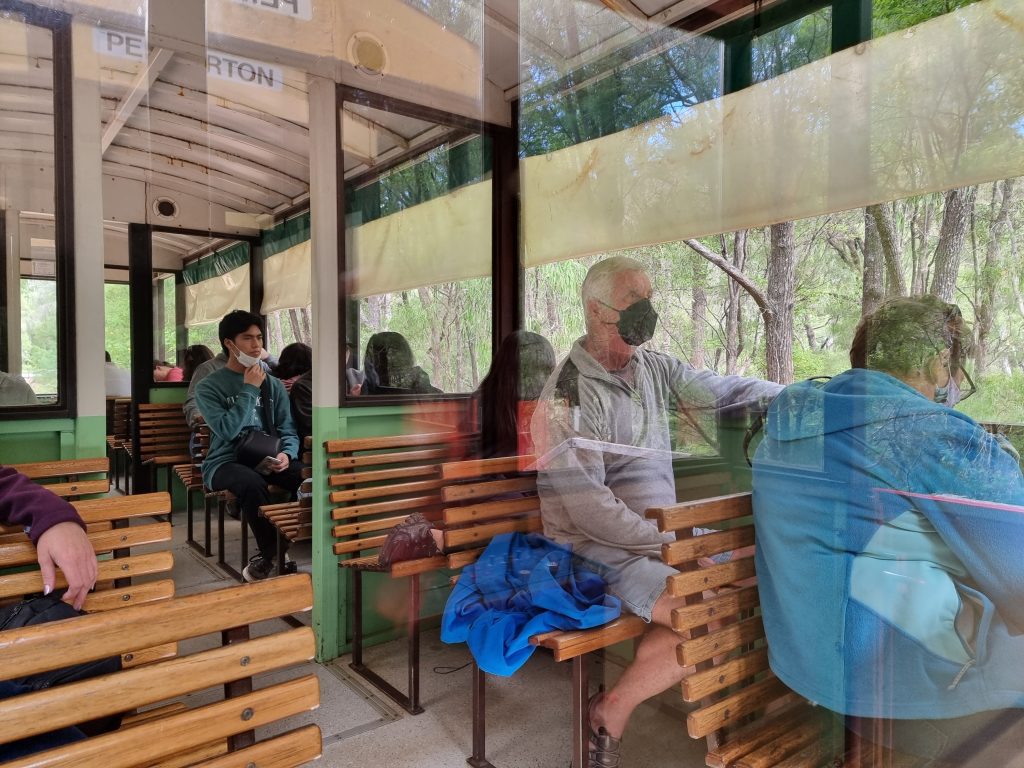 The tram stops at the Cascades for about 20 minutes, where you're free to get off and take a short walk through the bush to Lefroy Brook.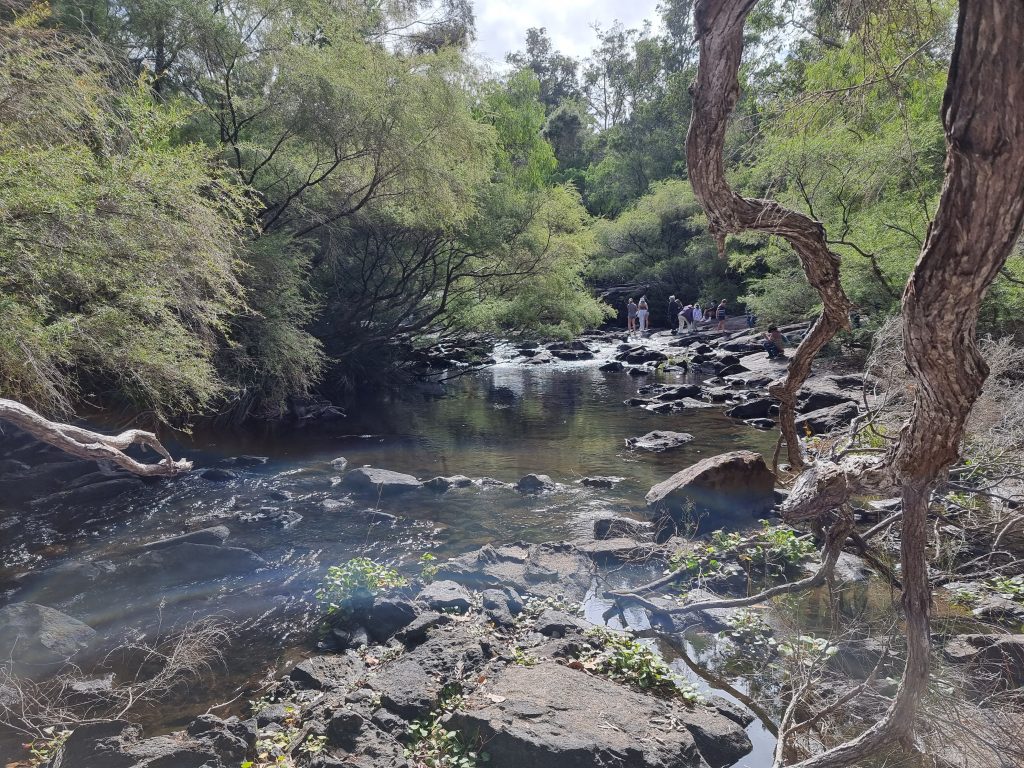 Depending on the time of year you visit, the rocky Cascades can be a trickle, or a raging torrent. So far this autumn there hasn't been a lot  of rain, but you get the idea!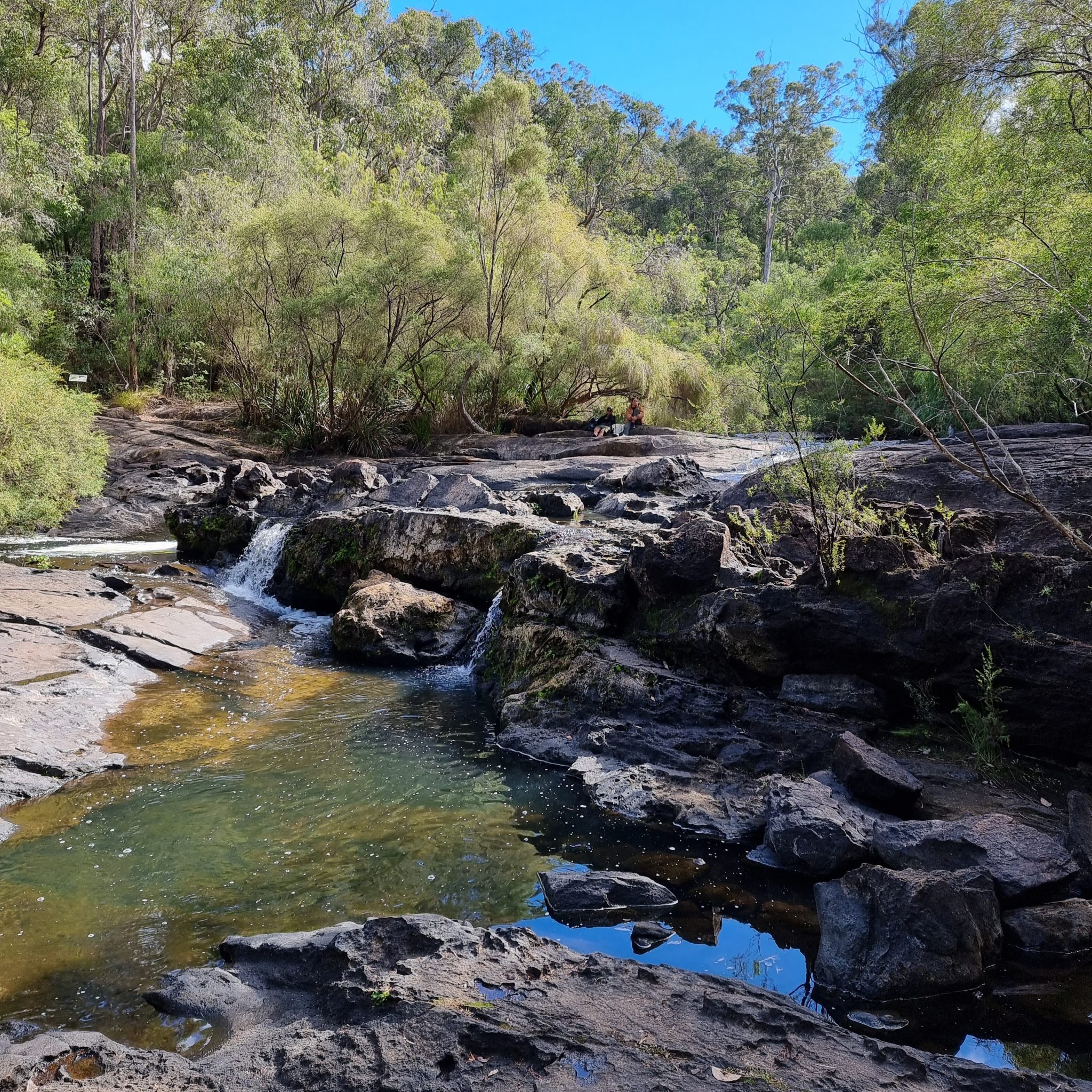 Then it's time to return to Pemberton Station. It's a wonderful way to spend time in the Southern Forests. Be sure to jump aboard the Pemberton Tram Company when in Pemberton.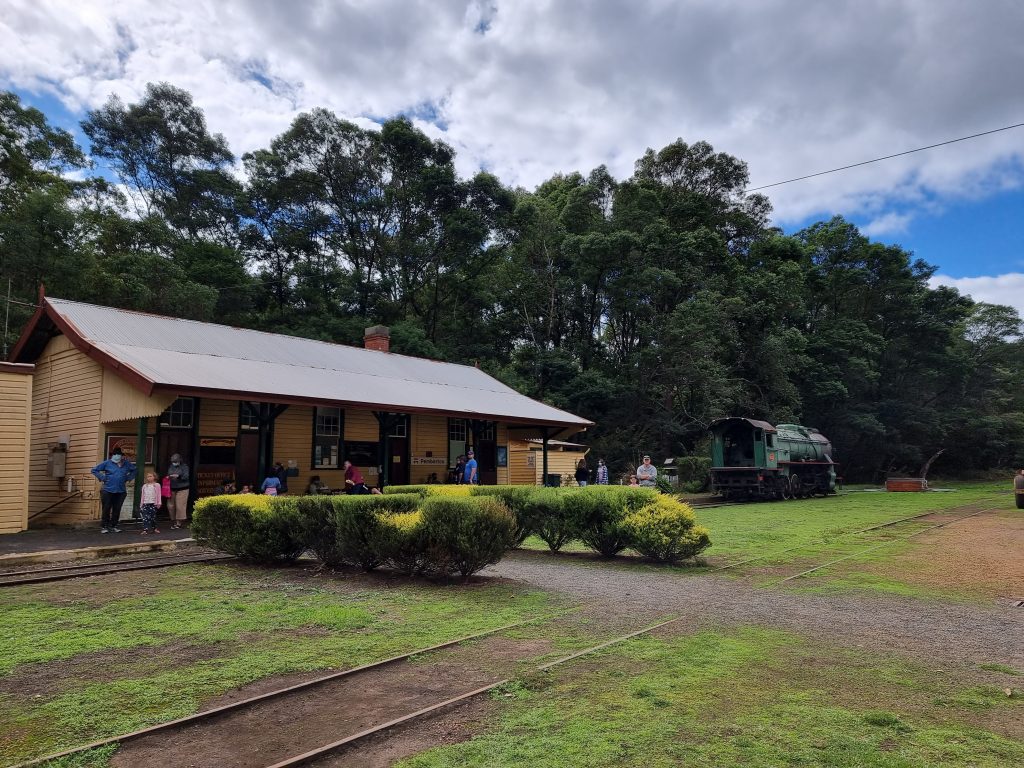 Find the Pemberton Railway Station on Railway Crescent, Pemberton.
Get more info on their Facebook Page.
Discover more things to do in Pemberton and the Southern Forest region here.