Stockton Lake is perfect for boating enthusiasts and for those who enjoy water views at a budget cost. A perfect pit stop if you are travelling through and Collie is close by if you are keen to explore the lovely town, perhaps stop for a meal and return to your camp for some lakeside enjoyment.
This is a great find for travellers especially with caravans, trailers or even traditional tenting. There is plenty of space scattered around the lakes borders as well as a few nice bushland spots further inland. Probably best for short stay accommodation or those who have built in shower facilities as there are none. There is however toilets which can be found on the east side of the lake and on the west for your convenience.Originally Stockton Lake was a coal mine dating back to 1927, but was abandoned in the early 60's and filled with water.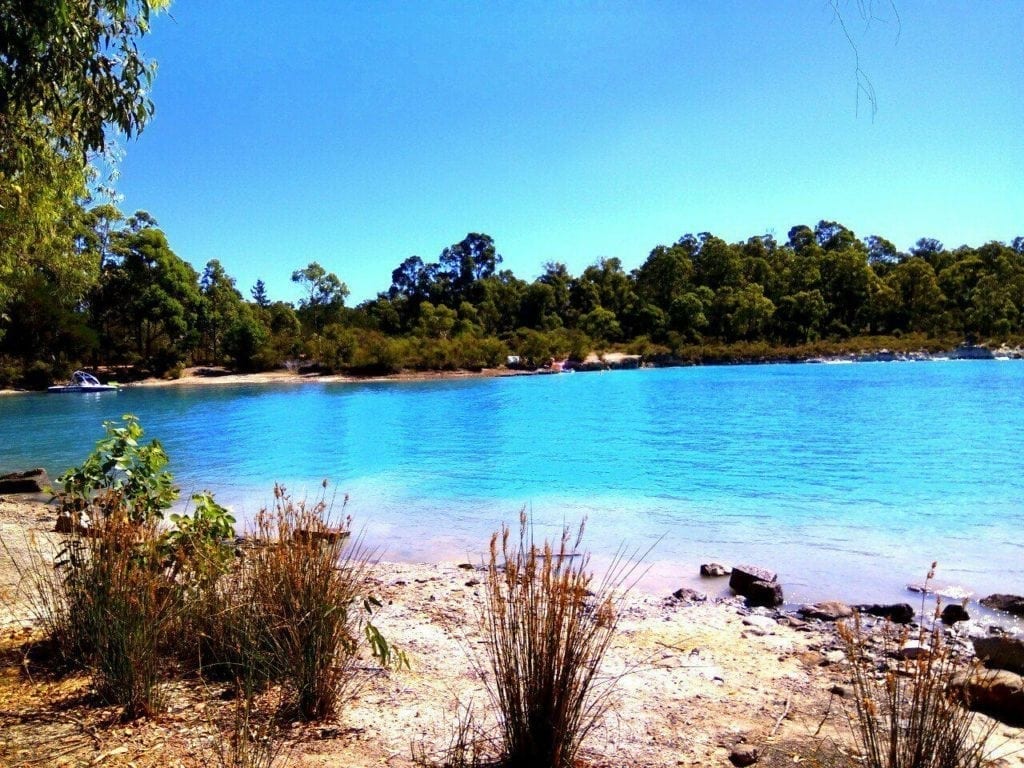 As with most of these old mines, caution is recommended if swimming. Check the Collie website for the most updated information and contact the council if you are unsure of safety.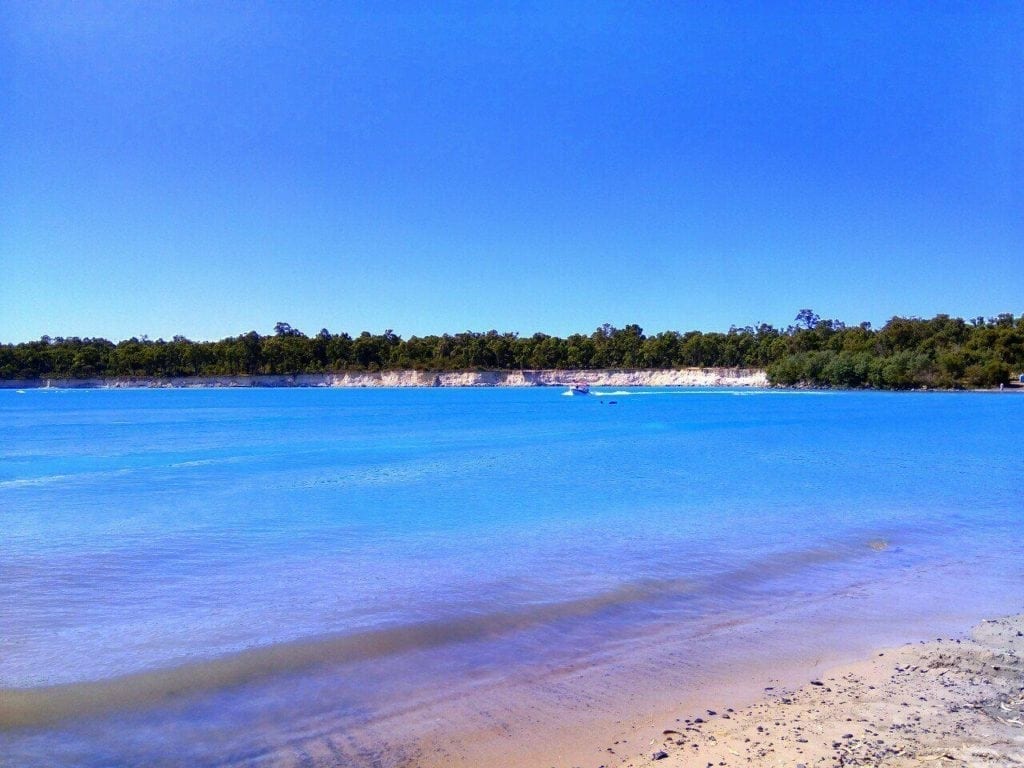 If you'd rather not swim, this is still the perfect spot to camp and enjoy the water activities that seem to be happening regularly. When we were there, there were a few camper trailers who had just parked up for this exact reason. A great overnighter with free entertainment, perfect location and at a budget cost.
Boating and water skiing are permitted but best to check the Collie website for water levels before you leave. We were there in the middle of Summer and there were plenty of enthusiasts enjoying the aquatic acitivities without any issue.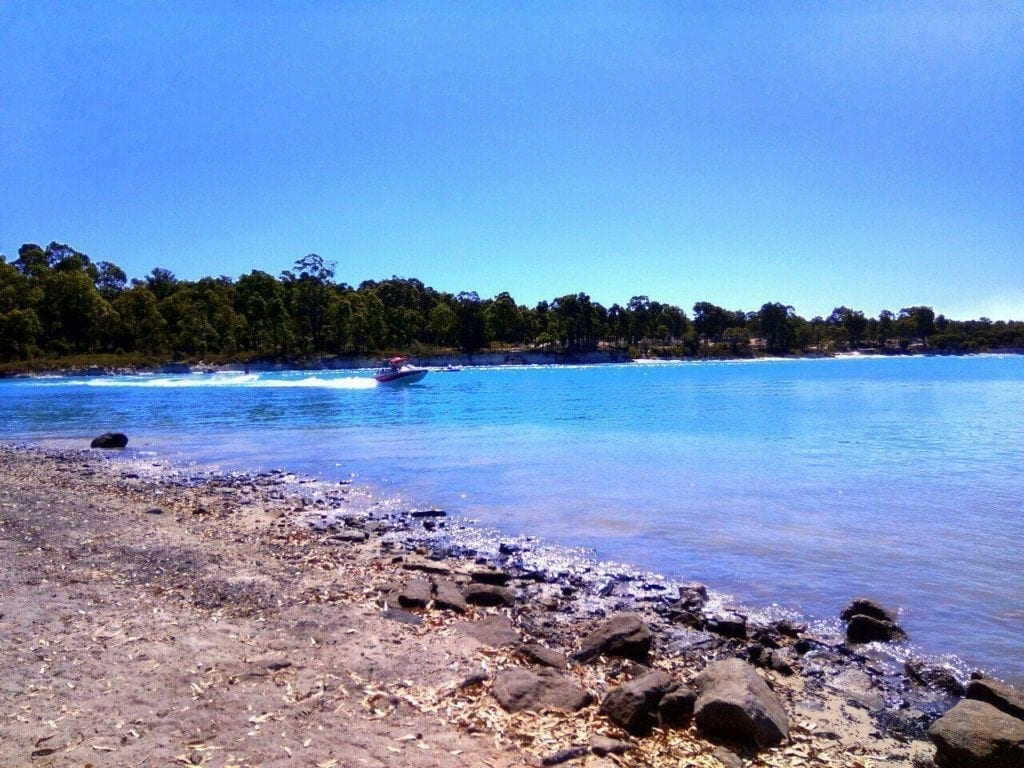 Dogs are allowed but must be kept on the lead as there are fox baits in the area.
Camp fires are allowed in the Winter months between 6pm and 10am
Where: Piavanini Road, 7kms East of Collie
Cost: Camp fees, collected by the Ranger. Daily fees are $8.00 for adults, $6.00 for approved concessions, $3.00 for school aged children under 16 years. Children 5 years and under, free.