If you are craving a hit of the European summer then get yourself down to Pinchos Bar De Tapas in Leederville and immerse yourself in a Spanish experience par excellence! Reminiscent of the little Tapas bars found all over Spain, the bar is vibrant, noisy and authentic, the perfect place to relive those Spanish holidays of yesteryear.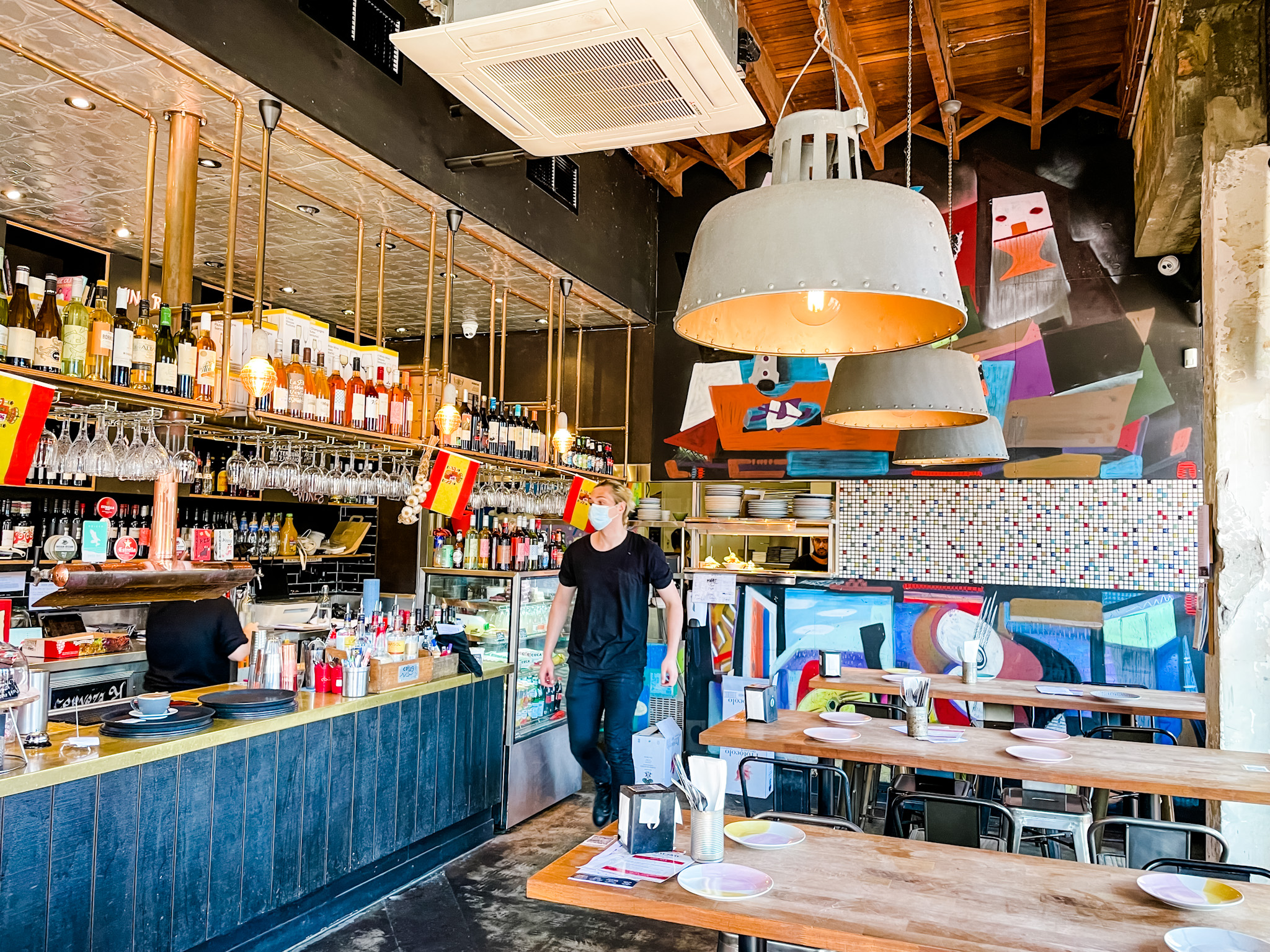 Ordering is easy; simply tear off a menu from the pads on the walls, tick your selections and one of the waitstaff will come along, whisk it away and shortly after return with bowls and plates of tasty morsels for you to graze over at your own pace. If you are unsure as to which dishes to try, the restaurant offers a "Feed Me" option for parties of 4 or more, where for a set price from $49pp the chefs will choose the dishes for you, saving you the hard work of having to make decisions.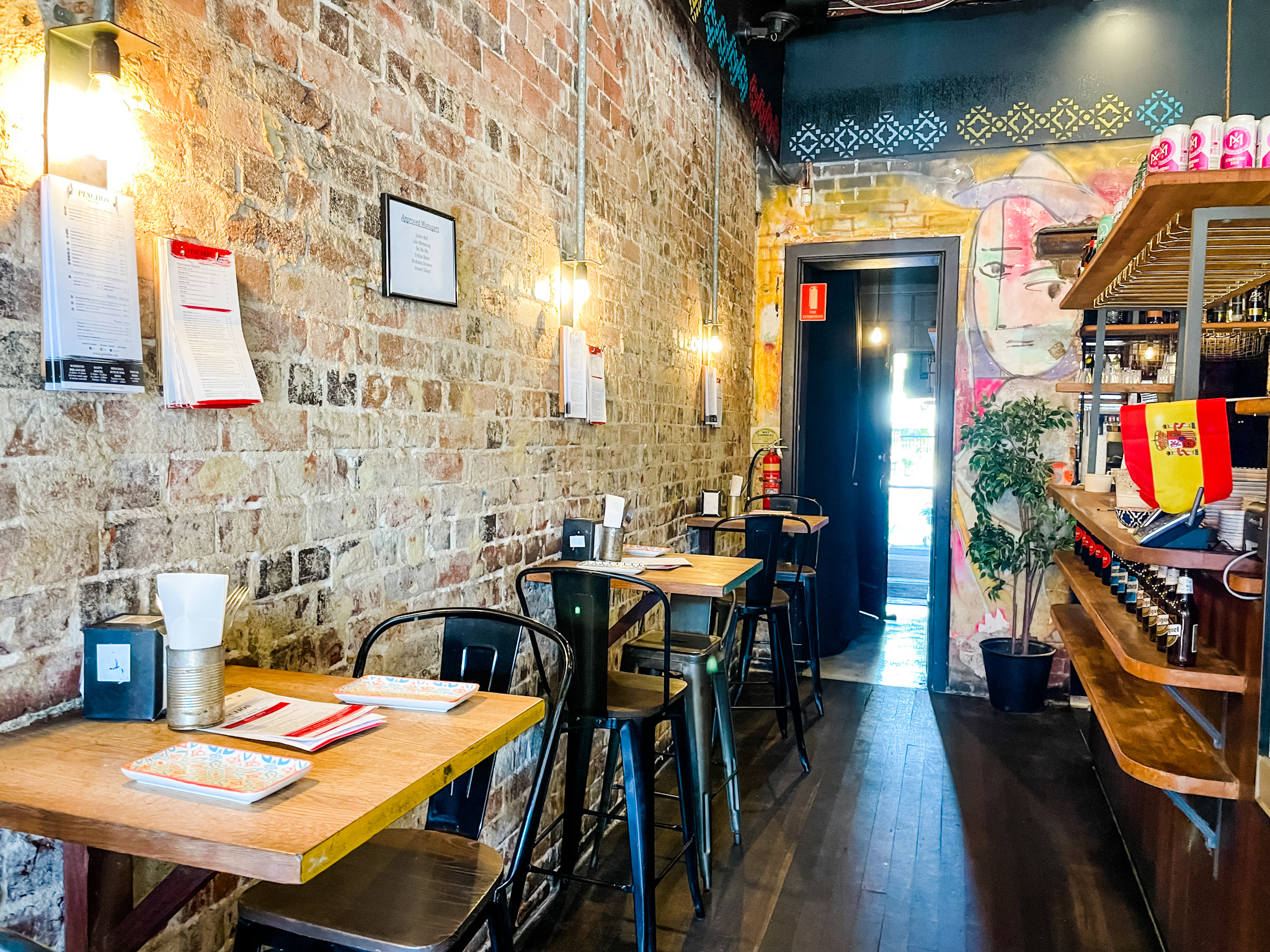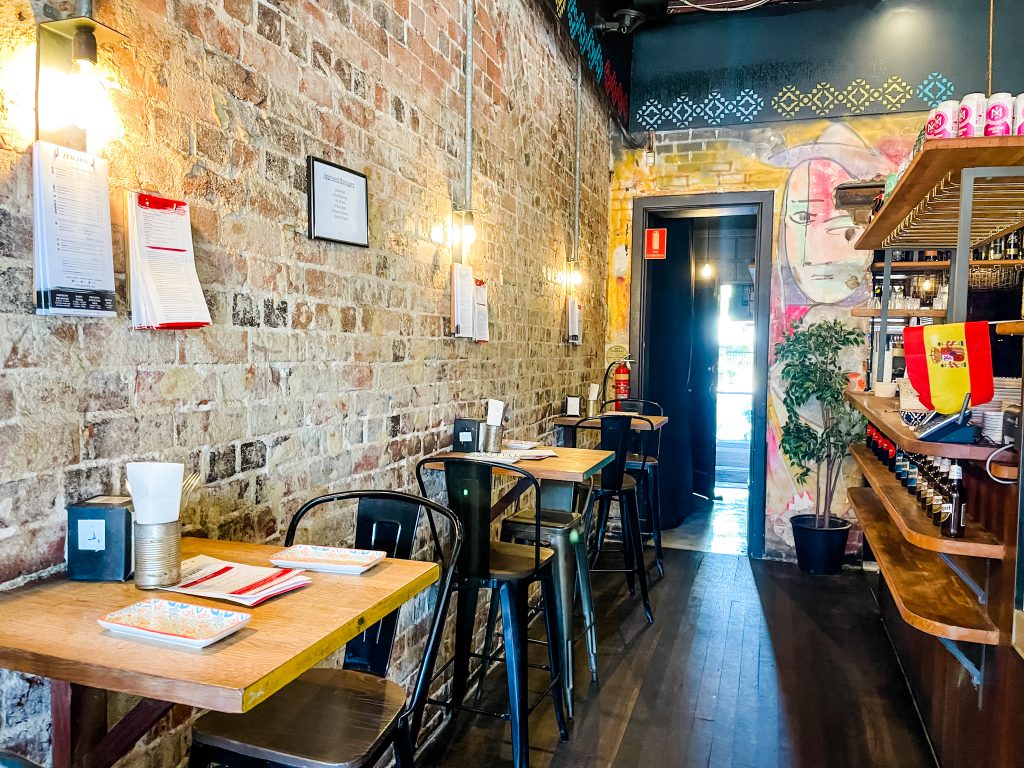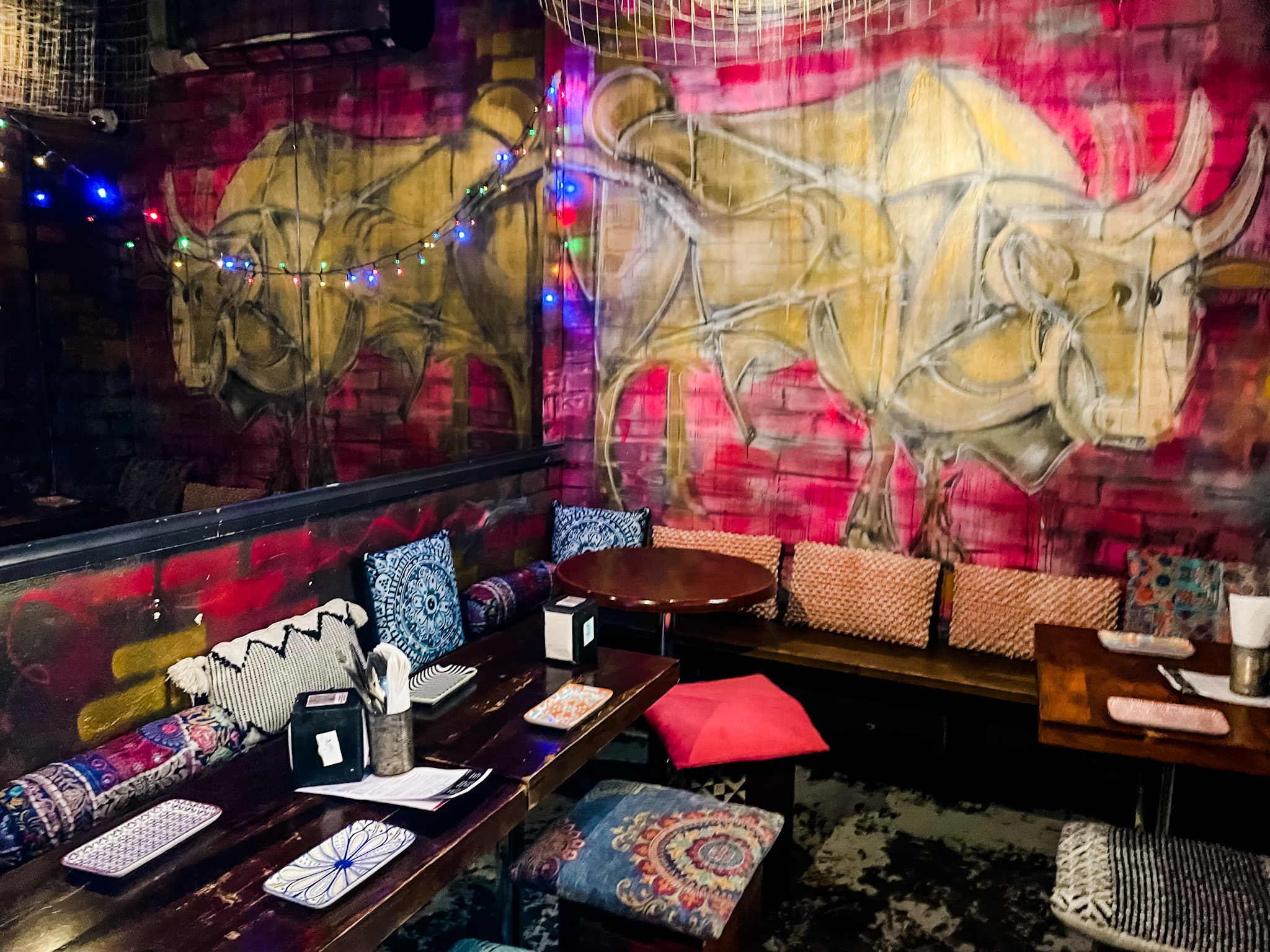 As well as the A la carte menu, there is also a lunch menu available weekdays 11am – 3pm with smaller meals such as the Spanish workers lunch $19.90, Spanish cured meats and grilled sausages $19.90 or sandwiches $6 – $14. Breakfast is also available daily from 8am with prices ranging from $10 – $19.90. The restaurant is licensed and stocks a range of beer, wine, spirits and cocktails, with a large Spanish representation on the drinks list. There are also not one, but two "Happy Hours" Monday to Friday at 11.30am-12.30pm and later in the day 4.30 -5.30pm.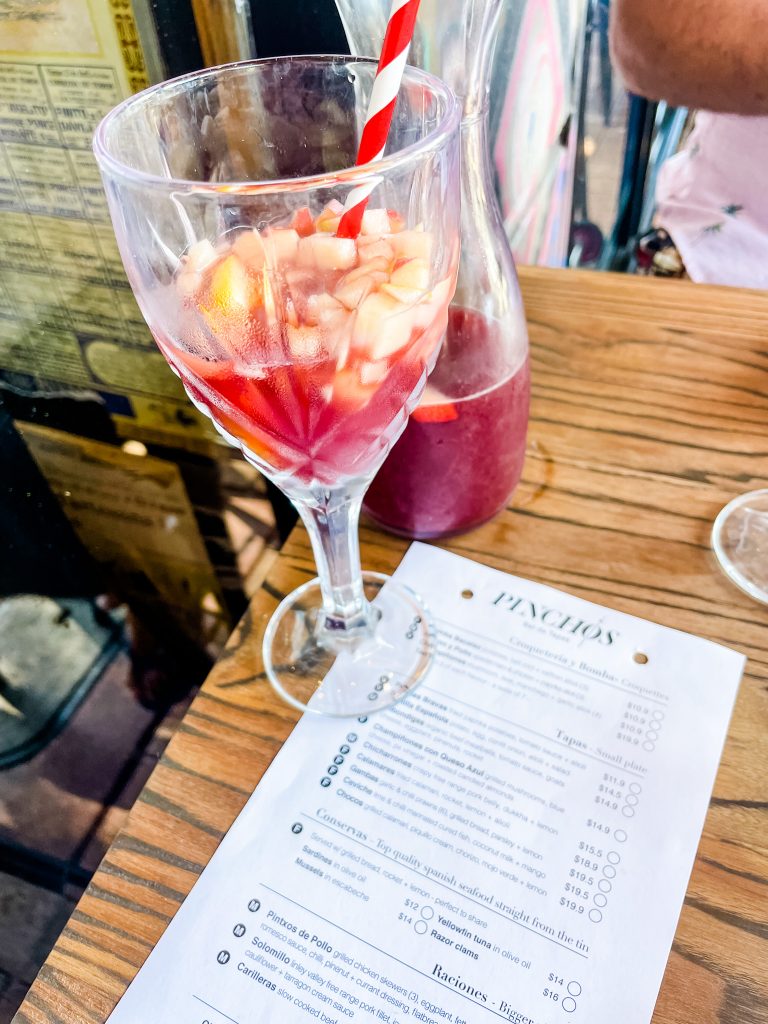 On our visit, we opted for the Spanish workers lunch, as we were not wanting a big meal. Our choices were one each from the pintxo, the salads, tapas and a flatbread – we also added a bowl of Patatas Bravas from the small plate section, as who can go past the Patatas Bravas? The food comes as soon as it is prepared and in no particular order. All of our food was tasty and authentic and we were very happy with our choices. We chose to sit inside at a small, high bar table, but there are other seating options if you would rather sit at a more traditional height table or even dine alfresco street side.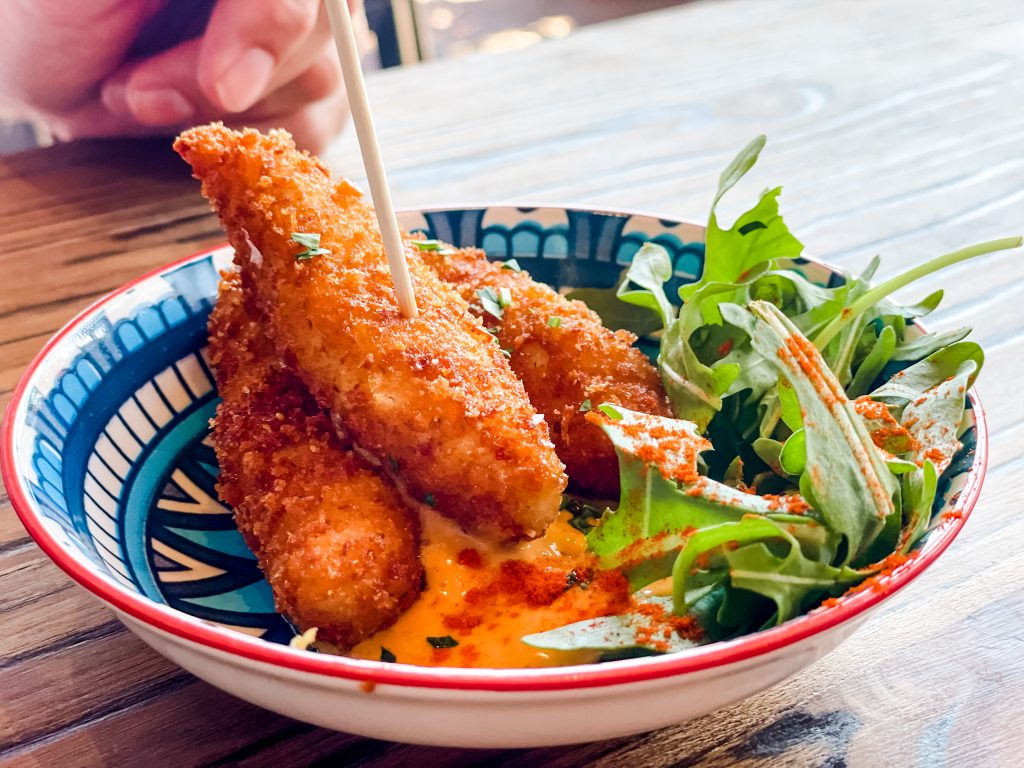 I would happily recommend this restaurant if you are looking for something a little different to the norm and for a casual get together with friends.
Details:
Address: 749 Newcastle Street, Leederville
Phone: 9228 3008
Email: info@pinchos.me
Website: www.pinchos.me
Hours: Sunday – Tuesday 8am – 10pm
Wednesday & Thursday 8am – 10.30pm
Friday & Saturday 8am – 11pm
Parking: Timed street parking available or paid car parks nearby