Padbury's in Guildford, has been around for over 20 years. Found in a quaint old building on Terrace Road, opposite the Rose and Crown, I was delighted to see it has enjoyed a beautiful re-furb since my last visit a few years ago. It feels a lot fresher, whilst still retaining all it's heritage charm.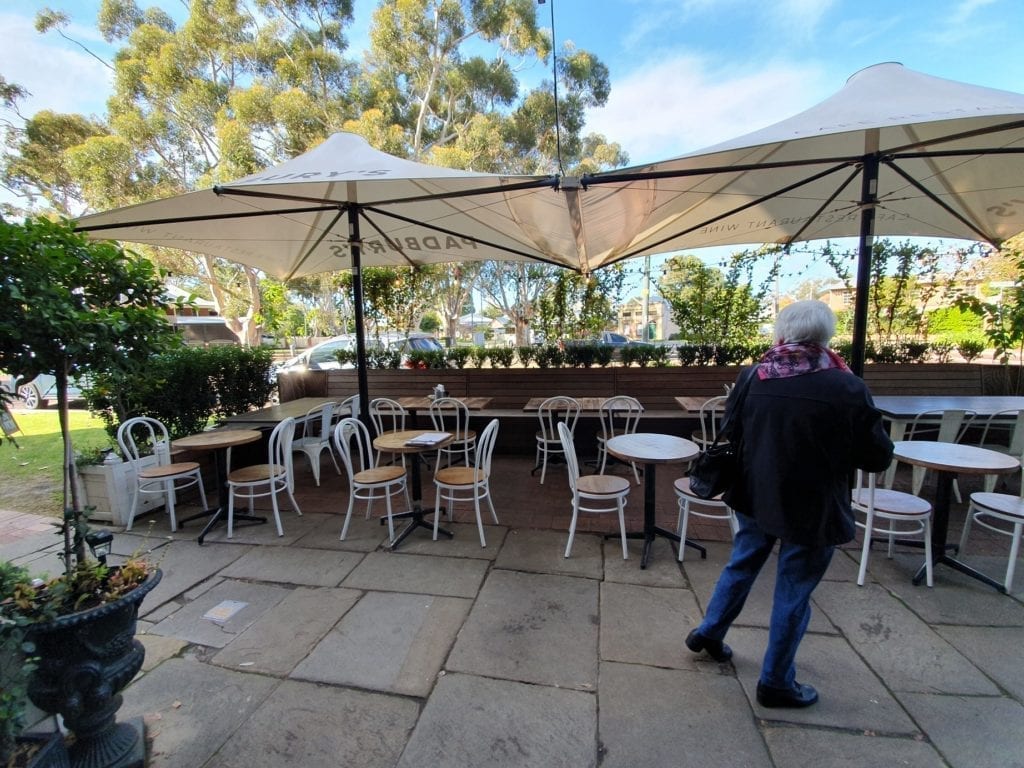 The heritage listed building itself, originally named the "Padbury Stores, dates back to 1869. There's plenty of spots to sit inside the restaurant, as well as a few outside tables, covered by umbrellas. We sat at a regular table, since the popular window seats under the elegant chandeliers, were taken.
The name "Padbury's" is from Walter Padbury, who was once one of WA's greatest builders and entrepreneurs. In the mid-1800's he became WA's first millionaire and a respected philanthropist. One of his biggest legacies was organising the telegraph line from Adelaide that connected isolated Perth to the rest of the world.
The service was efficient and friendly. The coffee is good. The Crema roast is used at Padbury's.
Tea is drunk out of beautiful Royal Albert cups and saucers. This beautiful tea service is used in their weekend high teas too.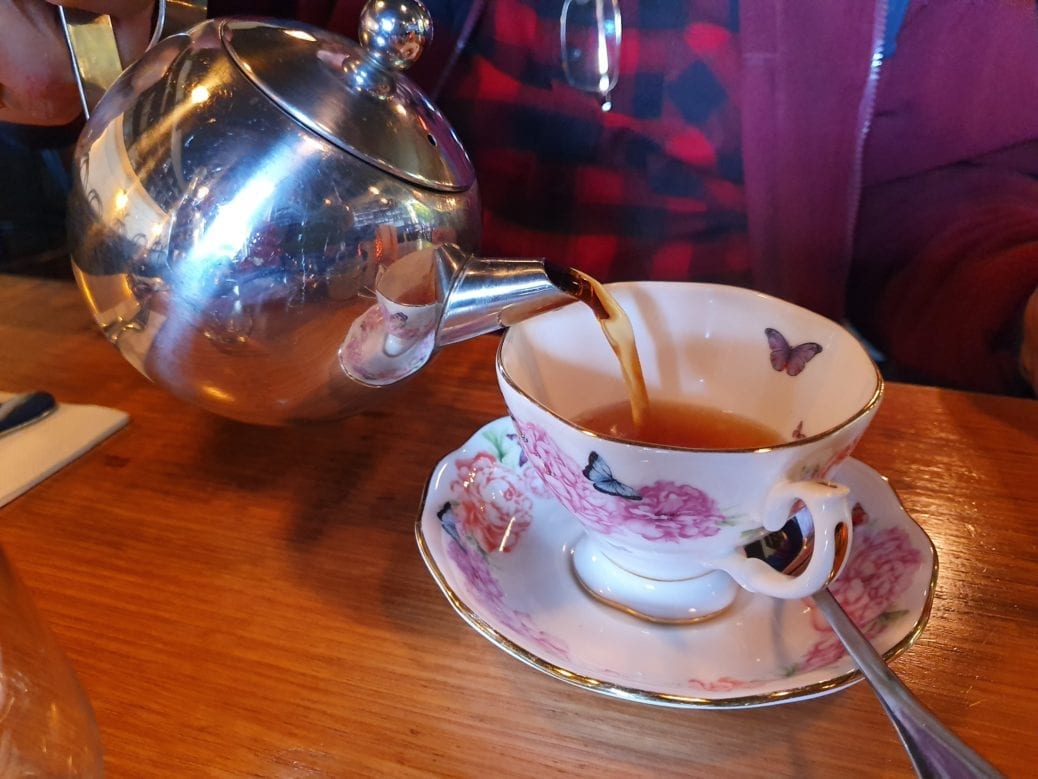 For brunch, I chose the summer hollandaise ($22). The dish is usually served on a toasted bagel, but they had run out, so it was instead served on fresh sourdough. I didn't mind at all. On top of the thick toast was crushed avocado, streaky bacon, two poached eggs and hollandaise sauce.
My husband had the "Padbury's Hash ($19), A lighter dish with a thin, rolled hash brown made from royal blue potatoes, streaky bacon, two poached eggs, a side salad and a spicy tomato relish.
We enjoyed our tasty brunch at Padbury's Guildford and will certainly return. Afterwards, be sure to pop into the beautiful gift and homewares store "Panache Living" for a browse.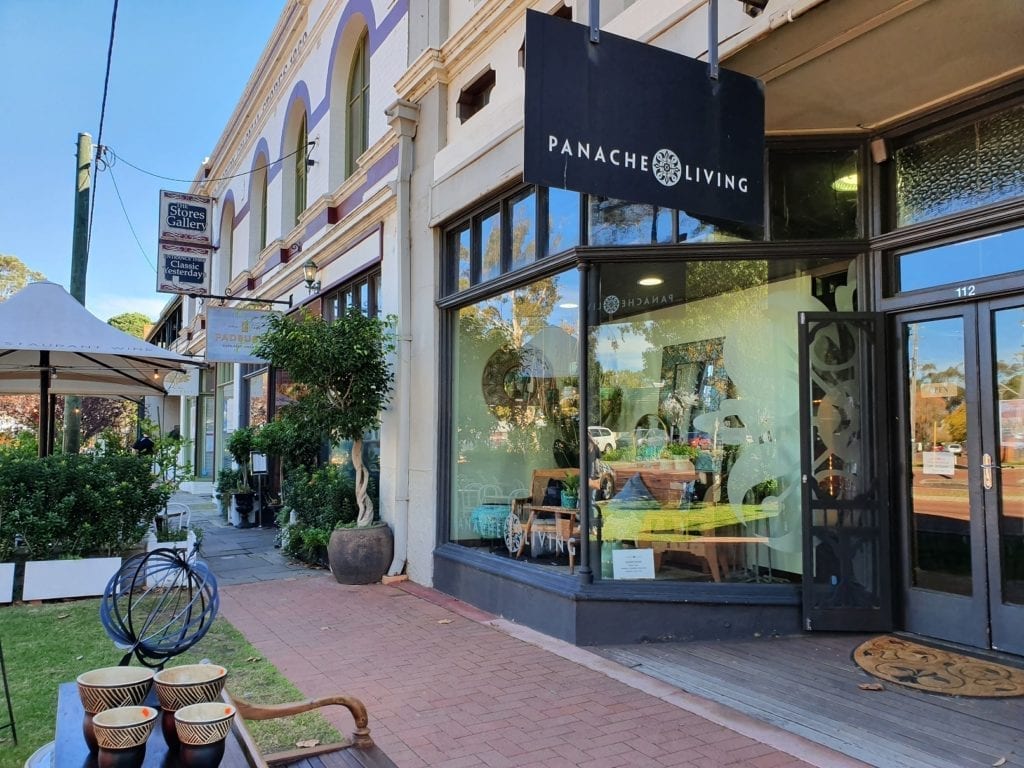 The Details
Address: 114 Terrace Road, Guildford.
Phone: 9378 4484
Website: www.padburysrestaurant.com.au/
Parking: There's a gravel car park for customers next to Panache gift shop, as well as plenty of street parking.
Find more restaurants in Perth here.