Eat your heart out Willy Wonker, you don't need a golden ticket to enter Whistlers Chocolate Co.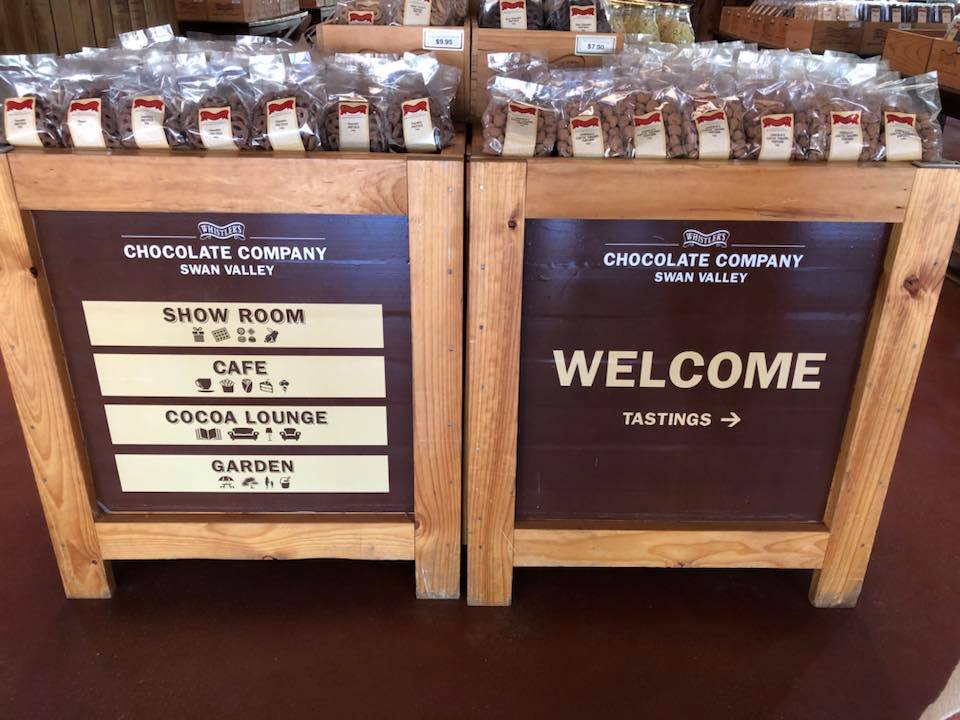 Situated on the Great Northern Highway and a short drive from Perth's city centre in the heart of the Swan Valley. There is plenty of parking bays available, also two disabled bays, making it easy for wheel chairs and strollers to disembark and enter the showrooms.
On entry, the aroma of chocolate fills your nostrils as you are tempted over to the tasting table, where several chocolates await your palate.
You can wander around the tables filled with a variety of milk and dark chocolates and fudges, whilst staying cool in the air-conditioned comfort throughout the establishment.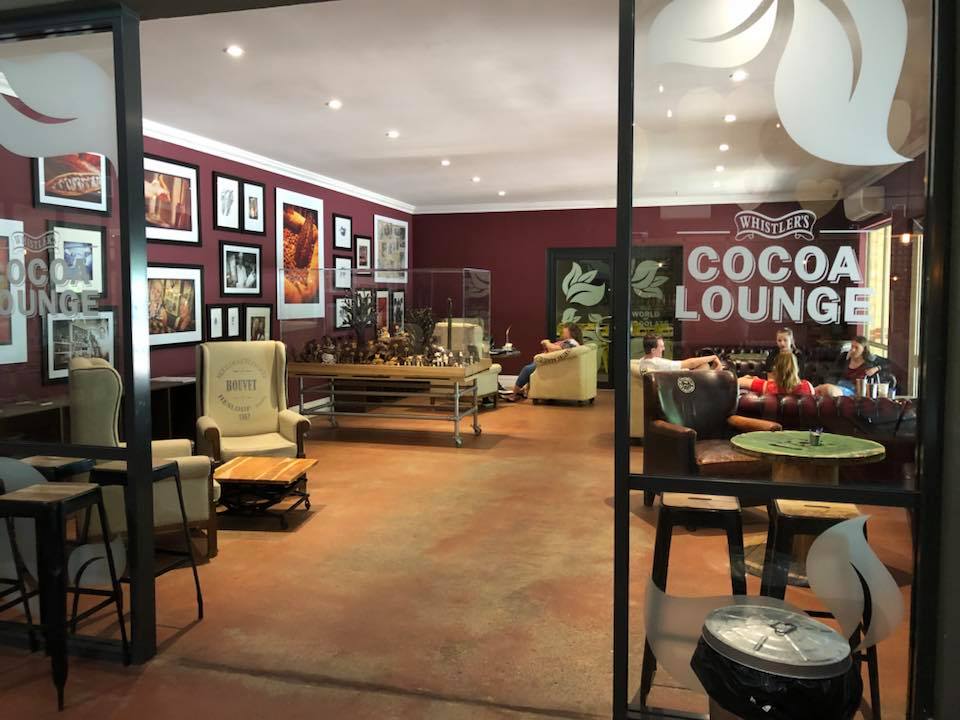 The café serves cakes, tea and coffee, soft drinks and light meals. They have a child's menu and serve gelato and for  people with food intolerance's they offer gluten free alternatives.
Whistler's also have a small gift shop filled with eye catching items for purchase, so why not treat yourself or a friend.
As you exit the showrooms you are treated to the choice of the café, cocoa lounge or garden dining.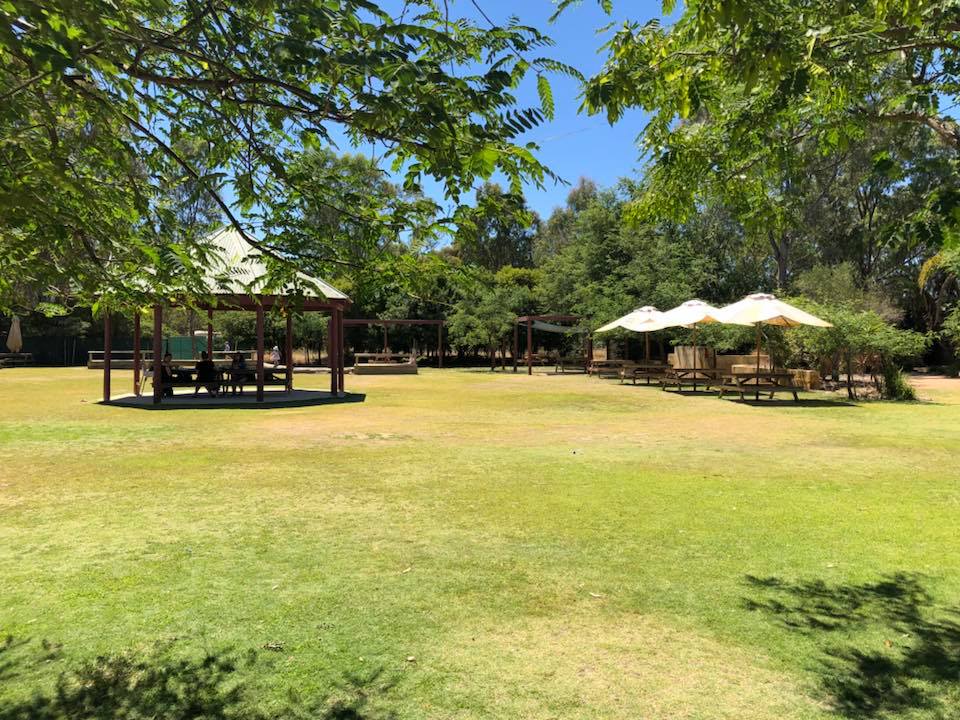 For the real chocolate lover why not try the fondue fountain with its warm chocolate for dipping.
In the Cocoa Lounge you can relax in comfort for a more intimate chocolate experience, but for me I gravitated to the outside gardens. Here you have undercover dining area, shaded picnic tables and a vast expanse of grassed area with sandpit and climbing logs for the grandchildren.
As I had my grand daughter with me the thought of relaxing while having morning tea meant that she could also be entertained in safety under my supervision.
Apart from being Western Australia's oldest confectionery company Whistler's is a very family friendly experience as they cater for the very young with high chairs and play areas, to the most senior having easy access throughout and toilets for people with a disability.
For all you chocolate lovers don't forget before you leave to treat yourself to some Scrum-diddley-umptious chocolates and pick up a tour map for more interesting places to visit. There are no senior discount available at Whistlers but the prices are reasonable.
Well worth the visit for both young and old alike.
Where: 506 Great Northern Highway Middle Swan
Open: Every day – 9:00AM – 5:00PM
Phone: (08) 9274 7777