One of Perth's most popular long-standing brunch spots has to be Sayers Sister in Northbridge. The shabby chic café is found at the quiet, northern end of Lake Street, near to Hyde Park.

The interior at Sayers Sister is beautiful, with elegant glass pendant lights hanging above the large communal bench and high backed armchairs that you can happily sink into. There's plenty of touches that give the space lots of character, from ornate mirrors to antique kitchen utensils. The table service is very good. We found the wait staff particularly friendly and on the ball.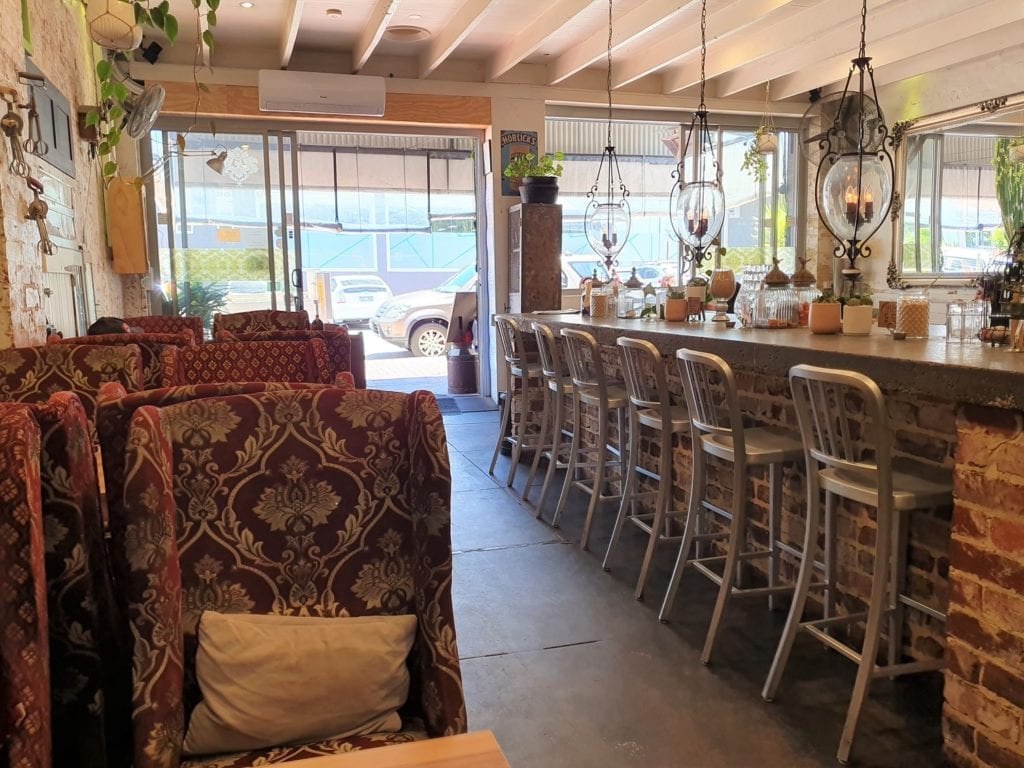 There's Darkstar coffee on offer, as well as a big range of teas, juices and more. The large teapot meant that I enjoyed a good few cuppas from it.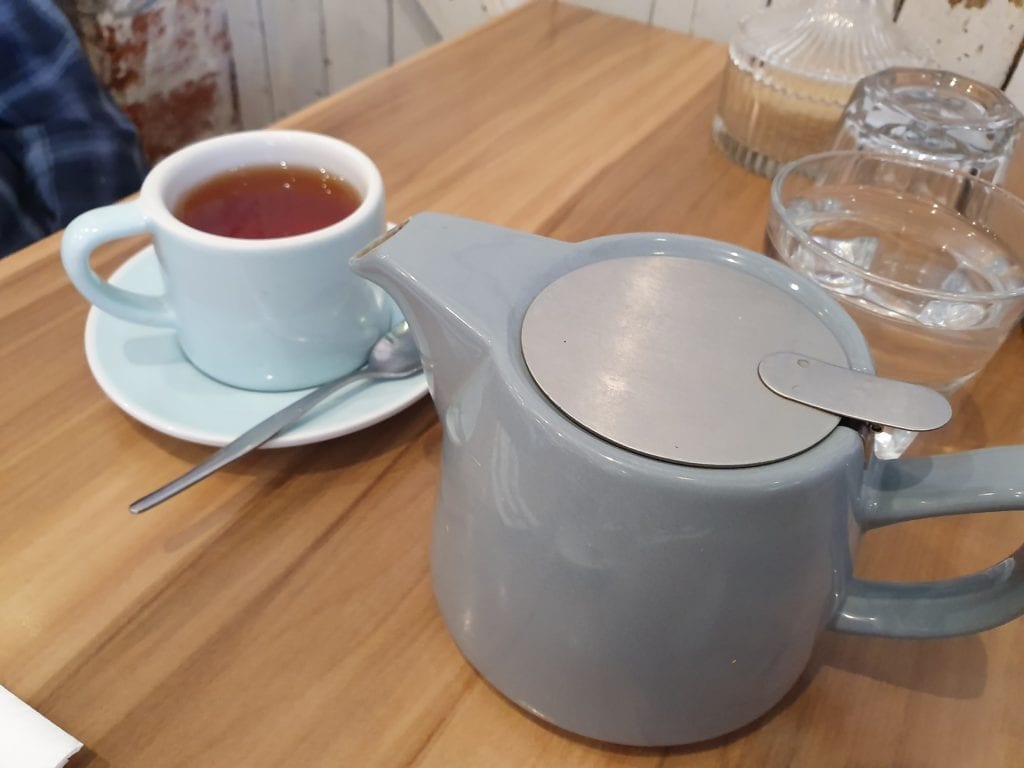 The all day brunch menu is full of breakfast favourites, as well as dishes that are well-suited to lunchtime like gnocchi and salads. From the menu I chose the pea and sesame fritters ($19), with fresh zucchini noodles, confit cherry tomatoes, fresh herbs and a creamy tahini dressing. This is a vegan dish, but I just couldn't resist adding a side of bacon. It was so tasty and a massive portion.
My husband enjoyed the potato rosti ($20), with a bramley apple and thyme chutney, runny poached eggs, wilted spinach, rocket, crispy fried bacon, all tied together with a creamy seeded mustard dressing.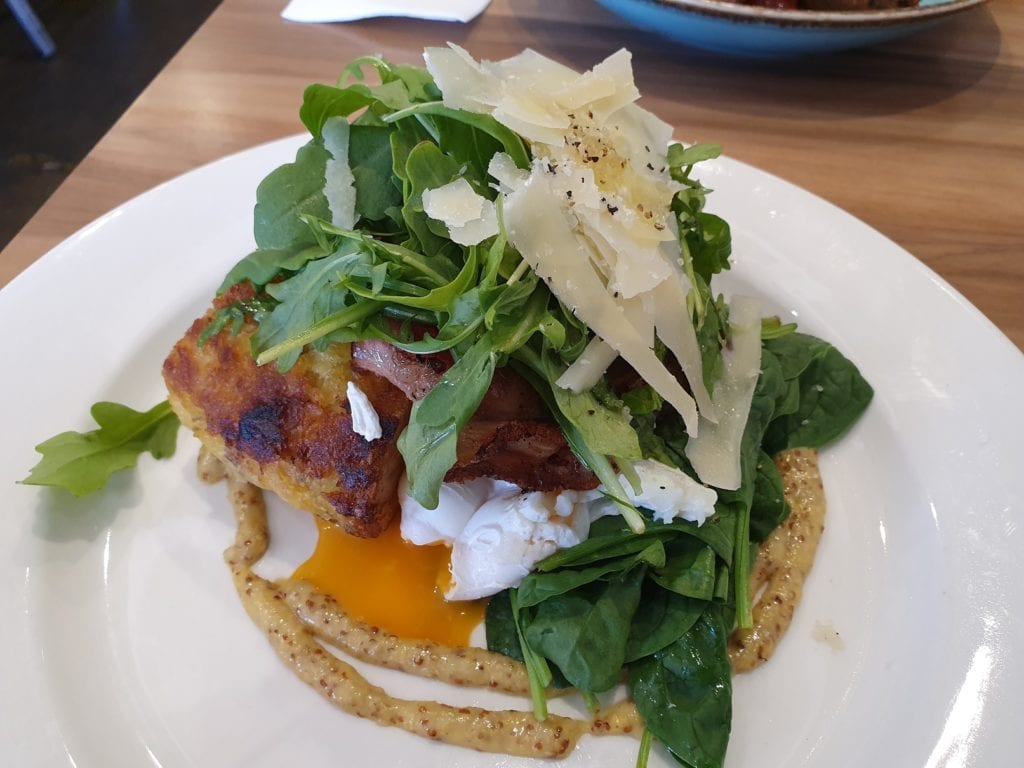 When busy, the café can be quite loud, but on this Wednesday brunch time it was fairly quiet and very pleasant. Afterwards, we went for a lovely stroll around leafy Hyde Park. Sayers Sister in Northbridge is a must try!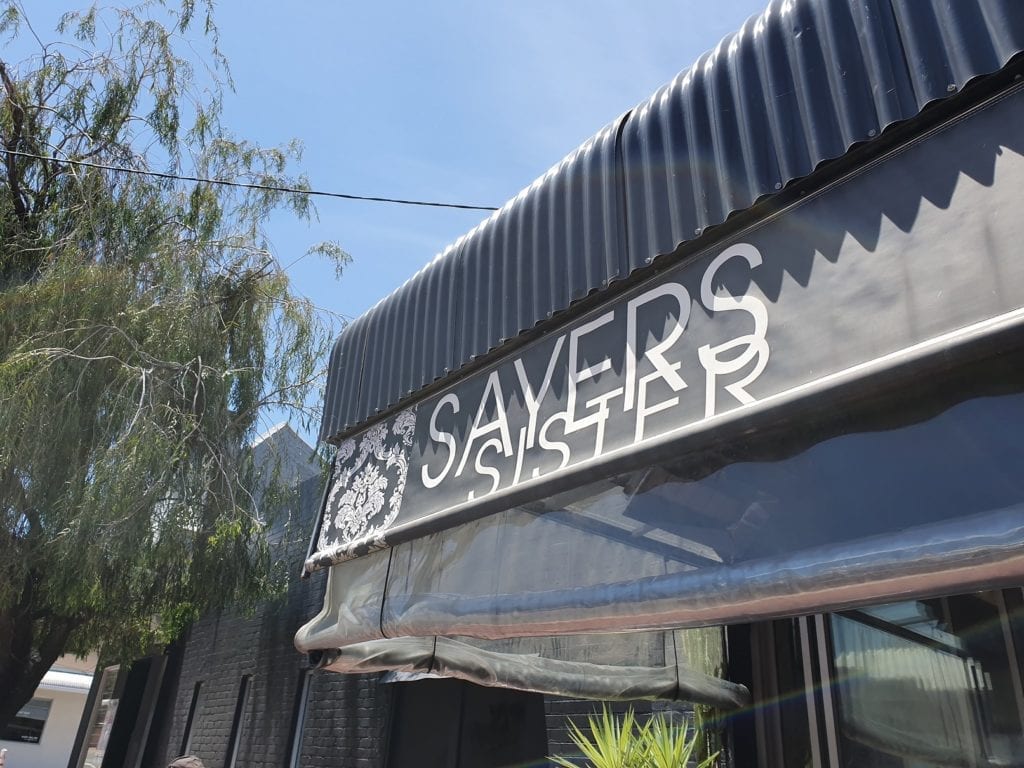 Sayer's Sister Northbridge – The Details
Address: 36 Lake Street, Northbridge.
Phone: 9227 7506
Website: www.sayerssister.com.au
Disabled access: There is a disabled bathroom.
Parking: Street parking only.
Find more cafes and restaurants in Perth here.