Café Elixir is a well-known meeting place for locals and northern suburbs folk.
Very close to the Wanneroo Central shopping centre, Elixir serves breakfast, lunch and dinner.
We have enjoyed breakfasts and lunches there but thought we would give Elixir's baking a try and ordered scones with our tea and coffee.
Good choice! The scones were light, fluffy and delicious. Served with some lovely jam and cream, I was glad that we had ordered two and not just one to share.
Servers were all friendly and very capable. The café provides table service with payment made at the counter.
Café Elixir is on the bottom level of the Wanneroo Library and Cultural Centre. There is an outside area (blankets are provided in the cooler months) and a good-sized indoor space.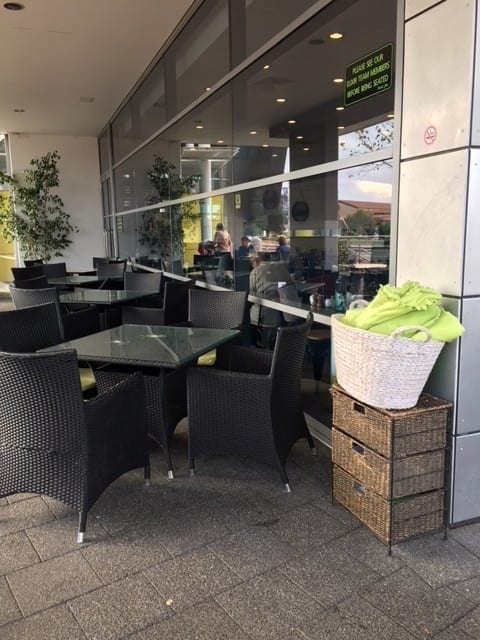 High tea is also a speciality and will be our next try-out, as long as it contains those delicious scones.
Limited parking, with ACROD spaces is available next to the café and also at Wanneroo Central.
Address: 3 Rocca Way, Wanneroo
Phone: 08 9404 5493
Reservations: Yes
Opening hours: Mon-Thurs 7am-5pm
                           Friday       7am -10pm
                           Saturday 8am-10pm
                           Sunday 8am-5pm
Gluten-free options: Yes
Vegetarian options: Yes
Entertainment Book: Yes – 25% off total bill up to $35
Website: https://elixircafe.com.au