Being hills residents, we'd always heard about the popular blossom festival on our doorstep, but never visited. At S&R Orchard Saku Blossom Festival in Walliston, this year there is a Japanese theme. The festival is held over two weeks (Sept 7th to 20th). For $12 per person on weekend  (Kids under 12 are free) and $7per adult on weekdays take a walk amongst the beautiful family-run orchard, amongst the pink and while flowers. Tickets for Saturdays and Sundays must be purchased online.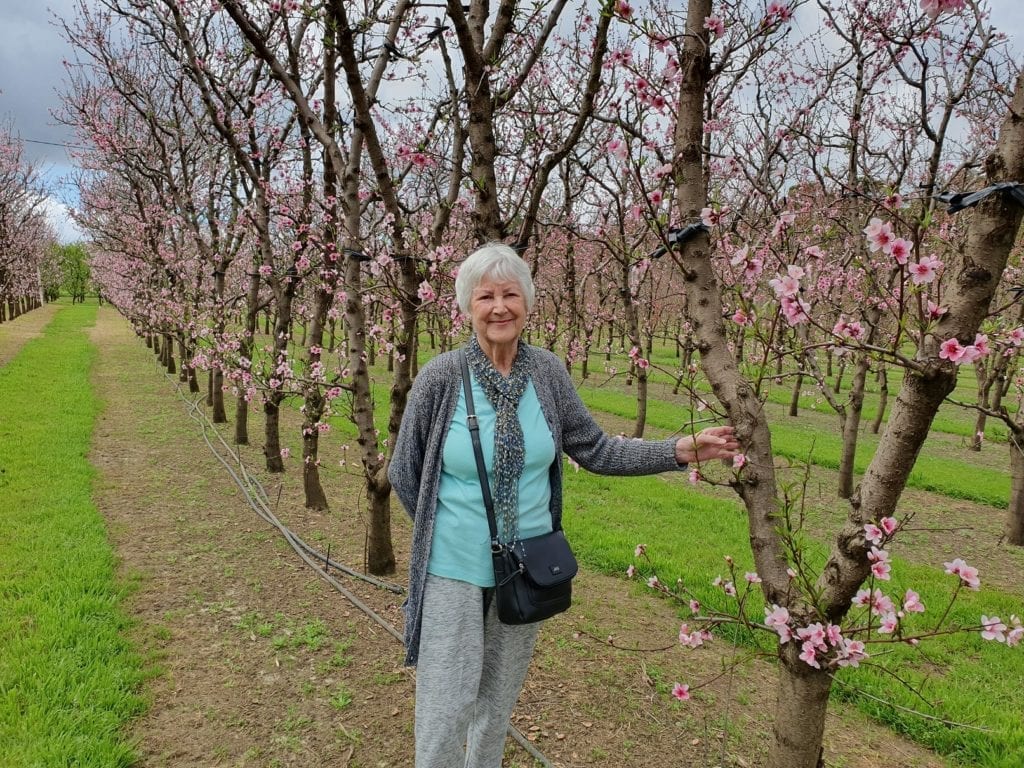 The festival is on each day, with most of the activities that grandkids may enjoy (tractor rides, farms animals etc) are only available on weekends. If you're looking at avoiding crowds, it may be quieter to visit on a weekday. Enter by the striking Japanese-style arches, which set the scene.
There are many other photo-worthy spots to take a photo by, a flower pot wall, Japanese lanterns and other props scattered around the orchard. Japanese style food and drinks is on offer and Kimono Hire by Perth Kimono Club is available on weekends.
The aromatic peach and nectarine orchard is a beautiful place to enjoy. You are welcome to take a picnic along, as well as your pets.
There are market stalls selling fresh farm produce, as well as over 20 food vans. If you have grandkids in tow, they'll enjoy a jump on a bouncy castle. The Blossom Festival gets very busy, so be prepared to queue, particularly on weekends. Parking is limited, so there may be a walk involved too. Portaloos are on site.
S&R Orchard in Wallison is 25 minutes' drive from Perth's city centre. Popular venues Masonmill, Core Cider House, and La Fattoria are close by, as well as Kalamunda Town and Lesmurdie Falls. Be sure enjoy a spring outing in the Perth Hills!
S&R Orchard Saku Blossom Festival is found at 46 Halleendale Road, Walliston.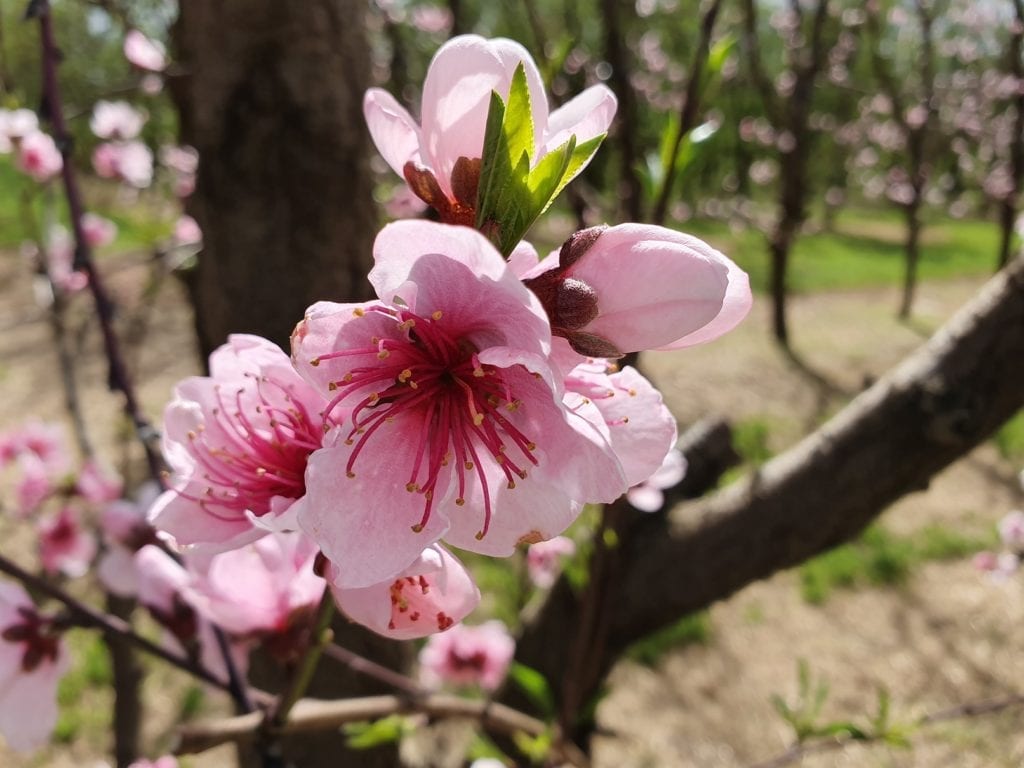 Find out more information on their Facebook page.
Discover more places to eat and visit in the Perth Hills here.