Summer or winter, we love a drive out to the Parkerville Tavern, in the Perth Hills. Winter brings the smell of rain in the gum trees, roaring wood fires and hearty food, summer is the perfect time for enjoying a lazy lunch in the shady beer garden.
The historical Parkerville Tavern, retains many of its character and period features. Inside there's a more formal dining room and cosy open fireplaces.
Outside, there is a large, shady beer garden and a pizza oven that gets fired up each weekend. There's plenty of tables, but be sure to get in early as it fills up quick, even on a sunny winter's day.
You'll also find a shaded sand pit, cubby house, boat and play equipment for the grandkids.
There are some sheep, chickens and ostrich living at the Parky too, which the little ones love.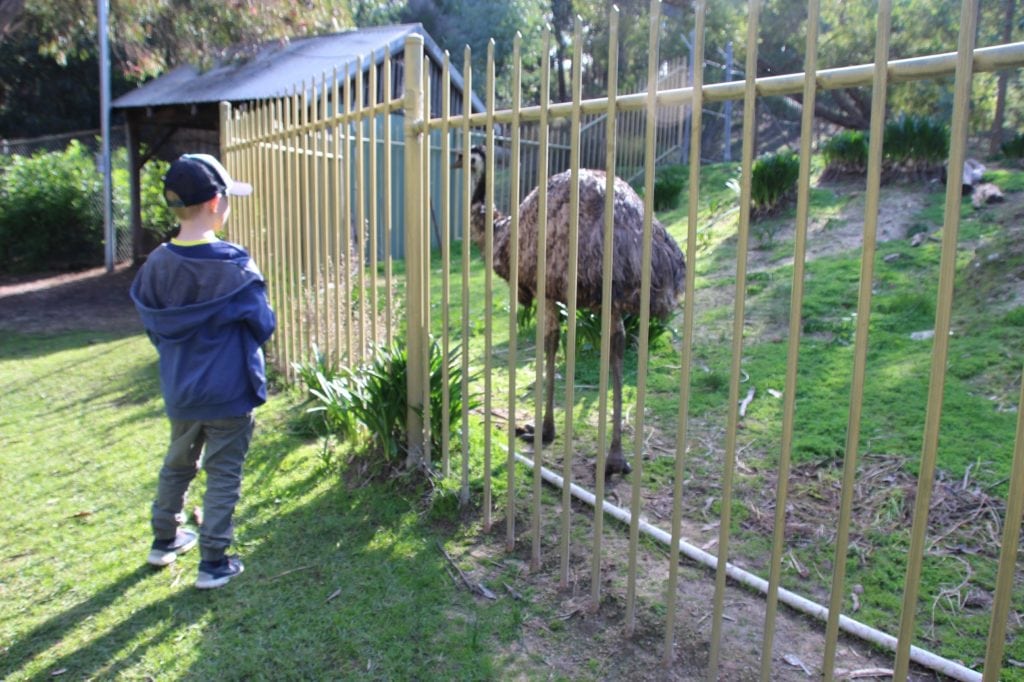 Service
Service is friendly. You order food at the bar and are given a buzzer to collect the food from the bar area when it is ready. Trays are available for carrying multiple plates.
Food
The Parkerville Tavern has a big menu with all the pub favourites – parmis, burgers, BLTs, fish n chips and more. There's a special lunch menu for seniors Monday to Friday too. On this menu there's a choice of 4 meals for just $17 and a seniors group special too. (scroll down to bottom of page to read)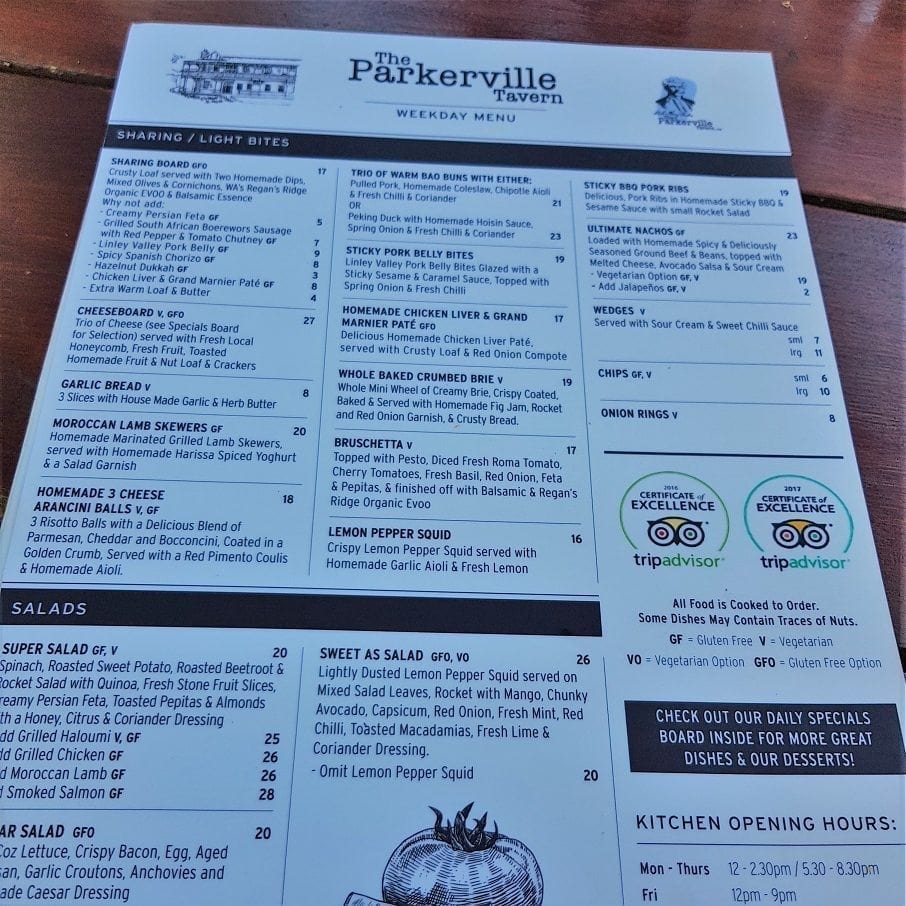 The hearty beef and Guinness pie ($27), topped with flaky pastry with chips and salad.
We shared a few dishes. The arancini balls were very tasty, as were the Moroccan lamb skewers.
My husband, who loves a bit of pork belly, always orders the Parky's pork on their light bites/share food menu. The belly is ever so crisp, covered with a sticky sesame and caramel sauce.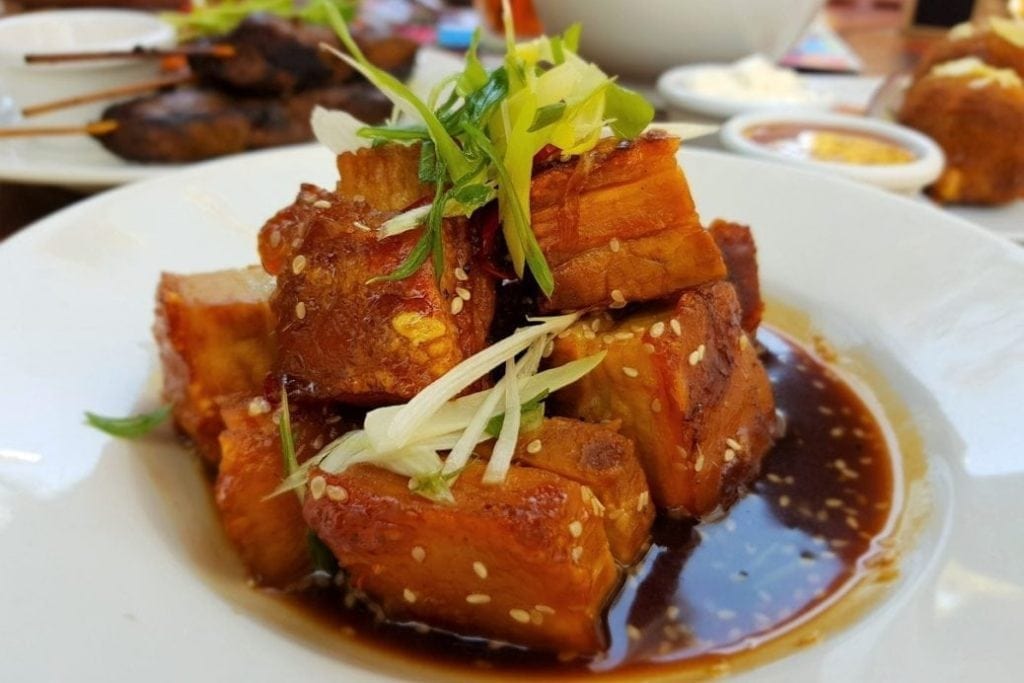 Our grandkids had a good choice of dishes on the "Parky Poppets" menu too, which are good sized serves for children.
All in All
The Parkerville Tavern is perfect for a weekend drive up to the Perth Hills. The pub food is good quality – tasty, unpretentious and good value.
The Details
Address: 6 Owen Road, Parkerville, Perth.
Phone: 9295 4500
Website: www.parkervilletavern.com.au
Senior Specials: There's a special lunch menu for seniors Monday to Friday and a seniors group special too. (scroll down to bottom of page)
Disabled Access: some, there are no designated disabled parking spots, though for access without steps it's best to park to the side of the tavern and enter through the side door into the main bar. There are toilets with disabled access and handrails in the male and female bathrooms.
Car Parking area: There's plenty of parking, much of which is on gravel surfaces.
Grandchild Friendly: Very! There's a kids menu, activity packs, animals and a playground.
Find more places to eat and things to do in the Perth Hills.