If you're looking for a casual feed, with a million dollar view in the northern suburbs – try Canteen at Trigg Beach. Owned by the Kalis Group, the focus is on fast seafood.
The old Trigg Island Café was transformed a few years ago into a stunning venue overlooking the ocean. There's the Island Market restaurant next door, which has a more Middle Eastern inspired share food offering and Canteen, which has more of a take-away feel.
Canteen has plenty of seating inside, but we chose to sit outside under the umbrellas. I did get a few goosebumps from the sea breeze, but the sun was shining, so we braved it!
We both ordered fish and chips. My husband had the traditional battered fish and chips ($11.50), which were crisp and golden. The chips weren't served piping hot, so with the wind blowing, they quickly lost their temperature.
I had the grilled fish and chips with greens ($14.50) and we both agreed that the fish is very tasty.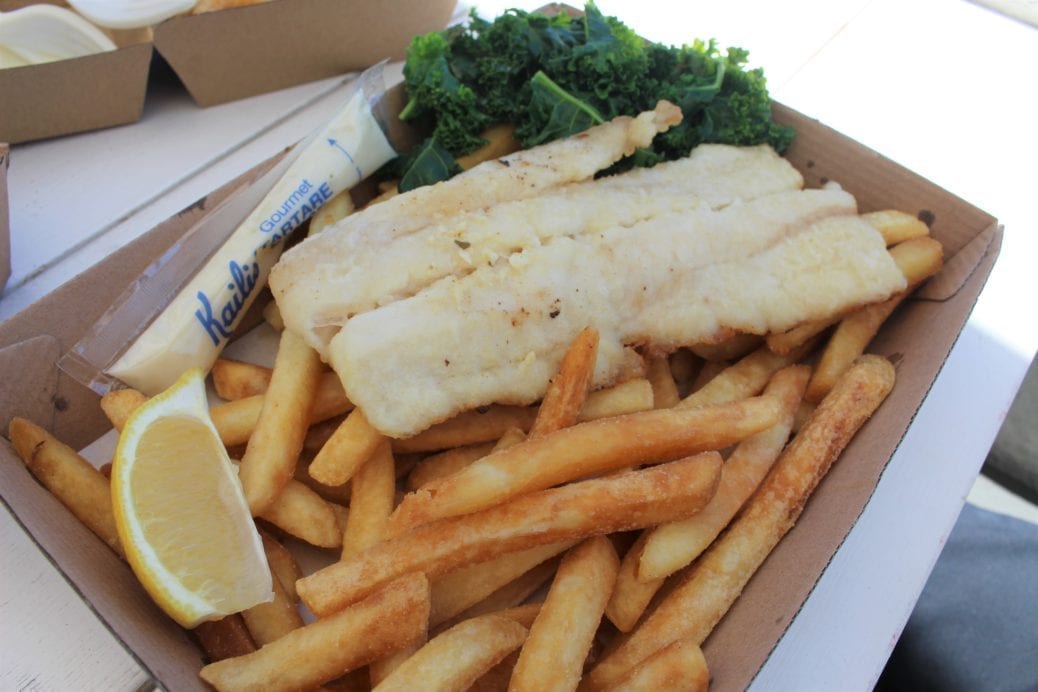 As well as fish and chips, Canteen also specialises in healthy options like "whole food, poke bowls, which is a Hawaiian raw fish salad with Japanese condiments. There are many gluten free options. If you're eating out with grandkids, there's an unfenced play area near to the car park too.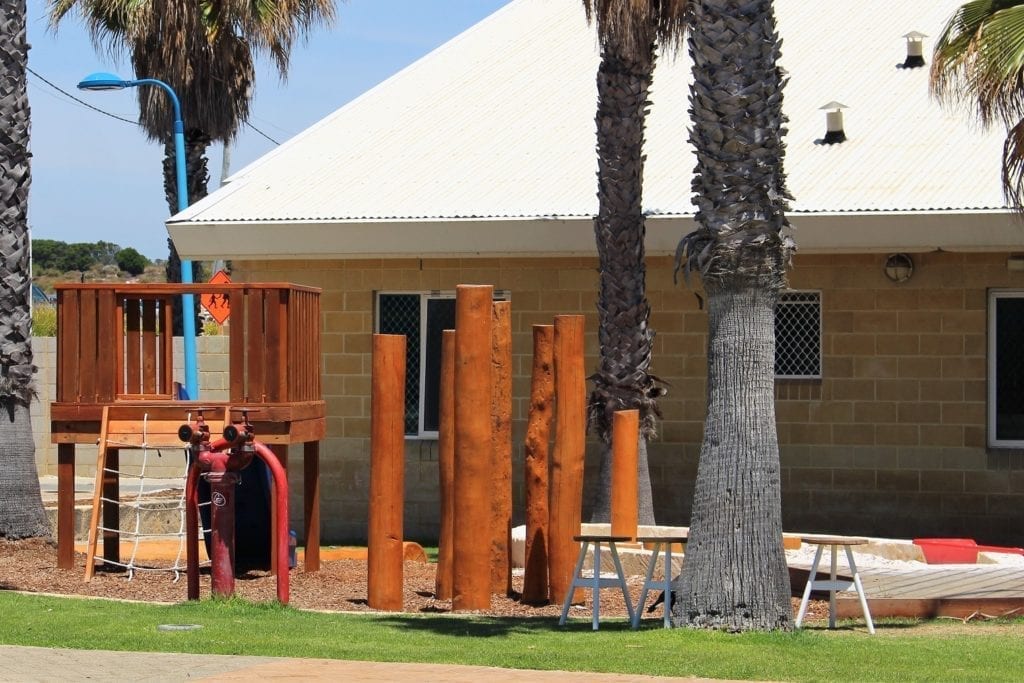 Afterwards, we had a little walk along the beach. It's such a lovely location. All in all, Canteen is a good spot for a quick take away style meal by the beach.
The Details
Address: 364 West Coast Drive, Trigg.
Phone: 9447 0077
Website: www.canteentrigg.com/
Disabled Access: Yes, there are parking spaces, ramps and toilets.
Car Parking area: There is a large car park at the venue, this can get very busy in peak summer periods.
Grandchild Friendly: Yes, playground, kids menu and highchairs.
Find more places to dine in Perth here.