We enjoyed quite possibly the best service we've ever had in Perth, at Nedlands favourite, Chez Pierre. The French restaurant's professional waitstaff are chatty and so happy to help. This was evident when I forgot my reading glasses and couldn't read the menu! Quick as a flash, the waitress produced a set for me to borrow – I could see perfectly! That was so appreciated.
Chez Pierre's dining room was packed out on a midweek lunchtime. It clearly has a loyal local following. Pierre and his family have been involved in the Perth hospitality industry for many years running Hilite 33, Pierre's Garden Restaurant and Mandurah's Jolly Frog. We enjoy a glass of Picardy Cabernet Merlot Cabernet Franc, a fruity drop from Pemberton. Our lunch kicks off the way all French meals should be, with a crisp French baguette and butter.
My husband loved the steak tartare. Fresh, finely cut beef fillet is flavoured with capers, mustard, cornichons, shallots, parsley, and vinegar. Topped with an egg yolk, there's garlic toast on the side. A wooden plank of chicken liver pate, pork rillettes, gherkins and other nibbles was very tasty.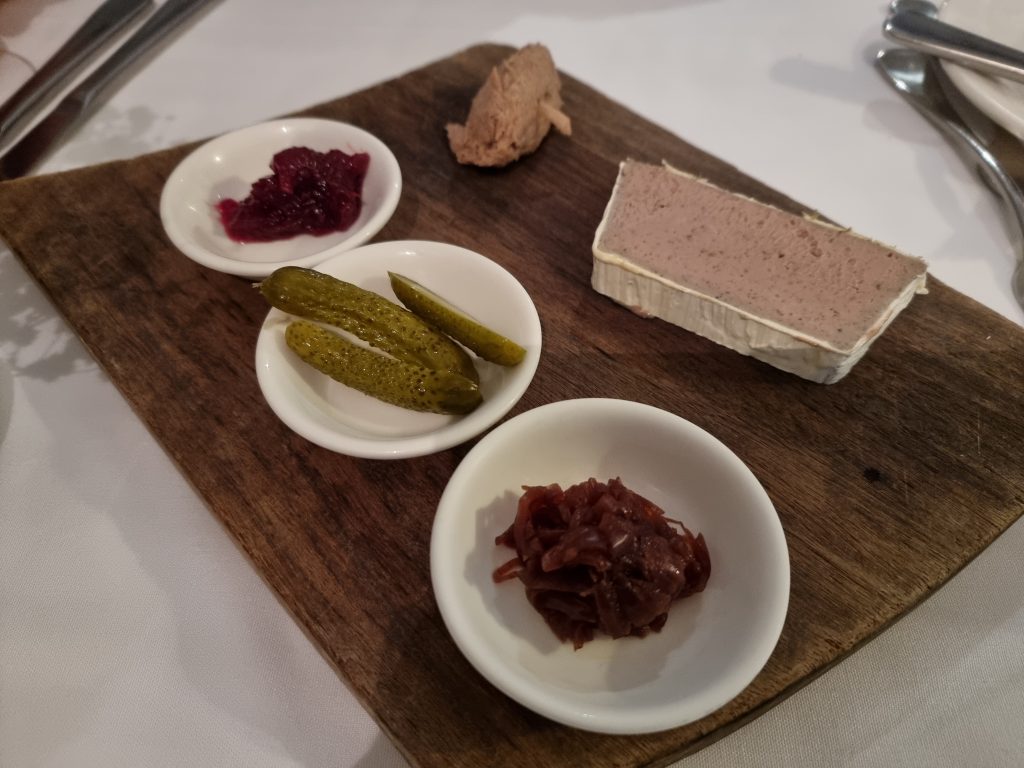 Lamb rump is served perfectly pink, with ratatouille, creamy mash and seasonal vegetables on the side.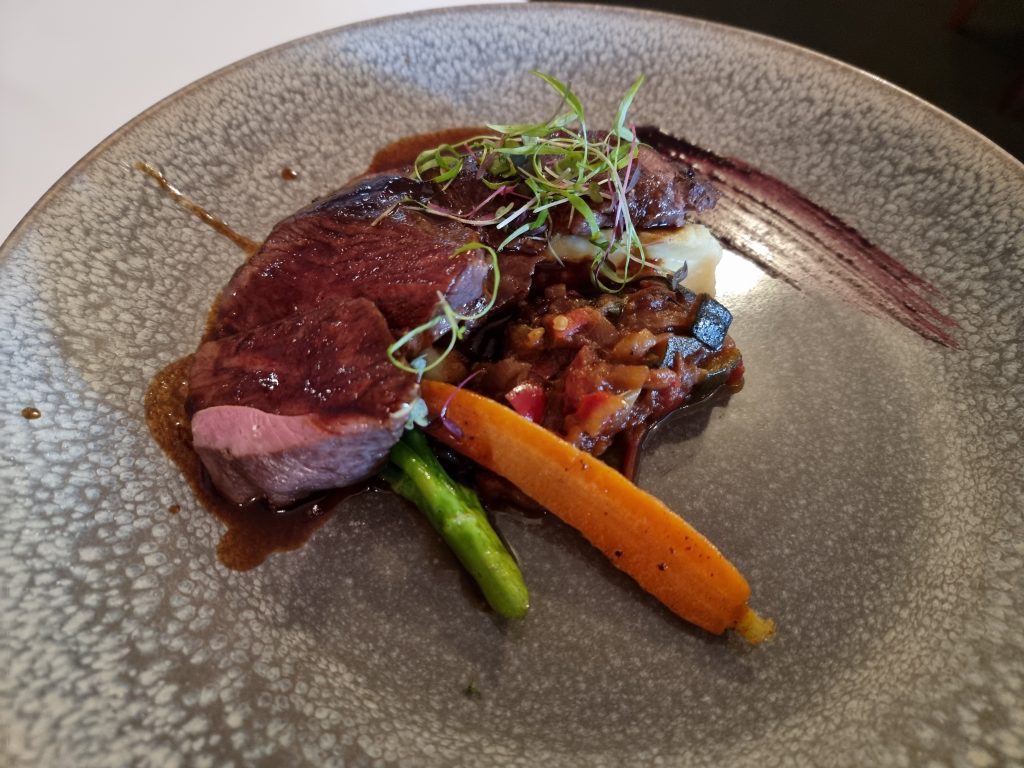 For main my husband enjoyed the beef bourguignon. The beef cheeks are cooked slowly in red wine, with sautéed lardons, shallots, mushrooms and carrots. A rich burgundy wine sauce is soaked up by creamy mash potato. Delicious winter comfort food.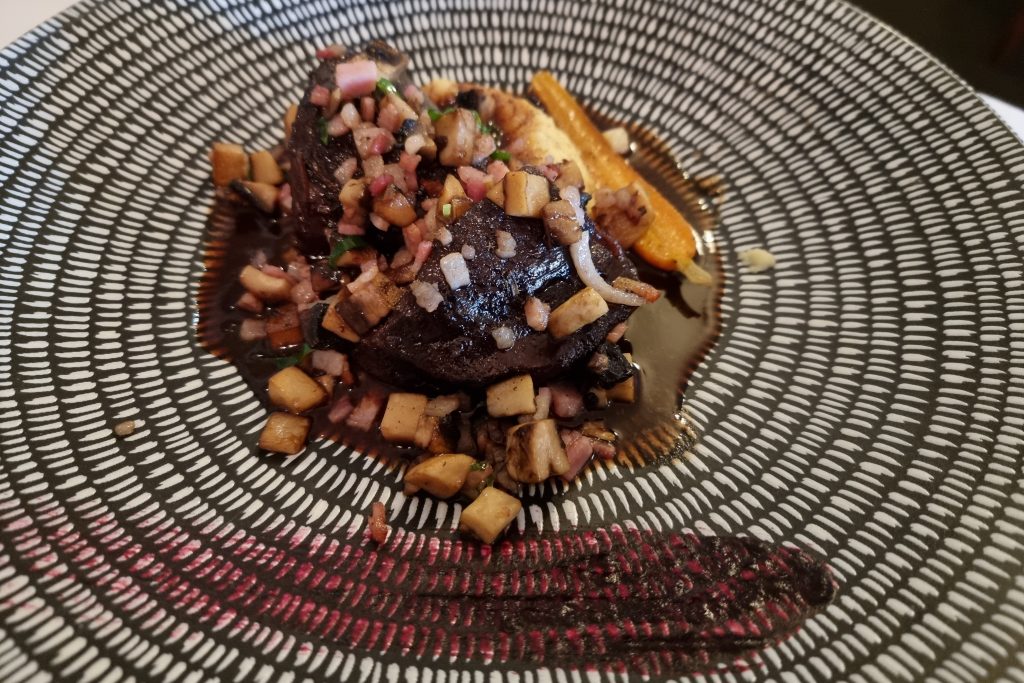 I love the surprisingly light house-made Profiteroles which are filled with French vanilla ice-cream, and topped with chocolate sauce, custard and toasted almonds. A traditional crème brulee is perfect for those wanting something small, but sweet.
Chez Pierre's lunch set menu is excellent value – 2 courses for $55 or 3 courses for $59. We'd dine at Chez Pierre again in a heartbeat. Their classic food is so flavoursome and the good old-fashioned service goes above and beyond. Bon appetit!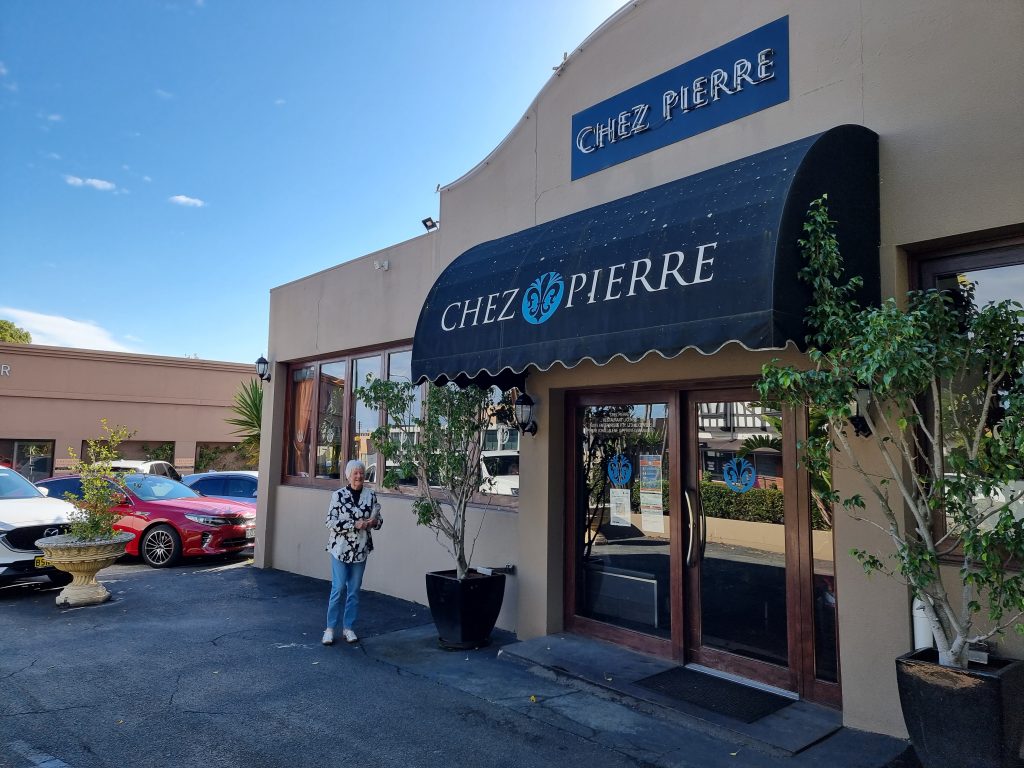 Find Chez Pierre at 131 Stirling Highway, Nedlands.
Get more information on their website.
Find more restaurants in Perth here.