Each and every Sunday morning, the Perth Hills town of Kalamunda is bustling with the delicious Farmers Market. It's a great local event to stock up my fridge with fresh, locally grown fruit and veggies, and to enjoy a tasty breakfast.
We buy lots of fresh veggies from the various market stalls. The prices are often much better value than the supermarkets. We picked up some big parsnips for $8kg (at the time, $2kg less than coles). The cauliflower we had was lovely and I also got some tomatoes (that hadn't been exposed to sprays) and a bag of snow peas – freshly picked from a Walliston vegetable garden the night before.
You'll often find baked goods, macarons, honey, cheese stalls, fresh seafood, lots of food to eat and try.
A large range of artisan stalls changes frequently.
And why not treat yourself to a bunch of flowers!
My husband finds it difficult to resist the Elmars stall and their giant frypan of snags. Their German sausages with some fried onions and sauerkraut are so tasty!
There's also freshly grown plants. The plant stall sells a large variety of plants, indoor, outdoor, succulents as well as herbs and vegetable seedlings.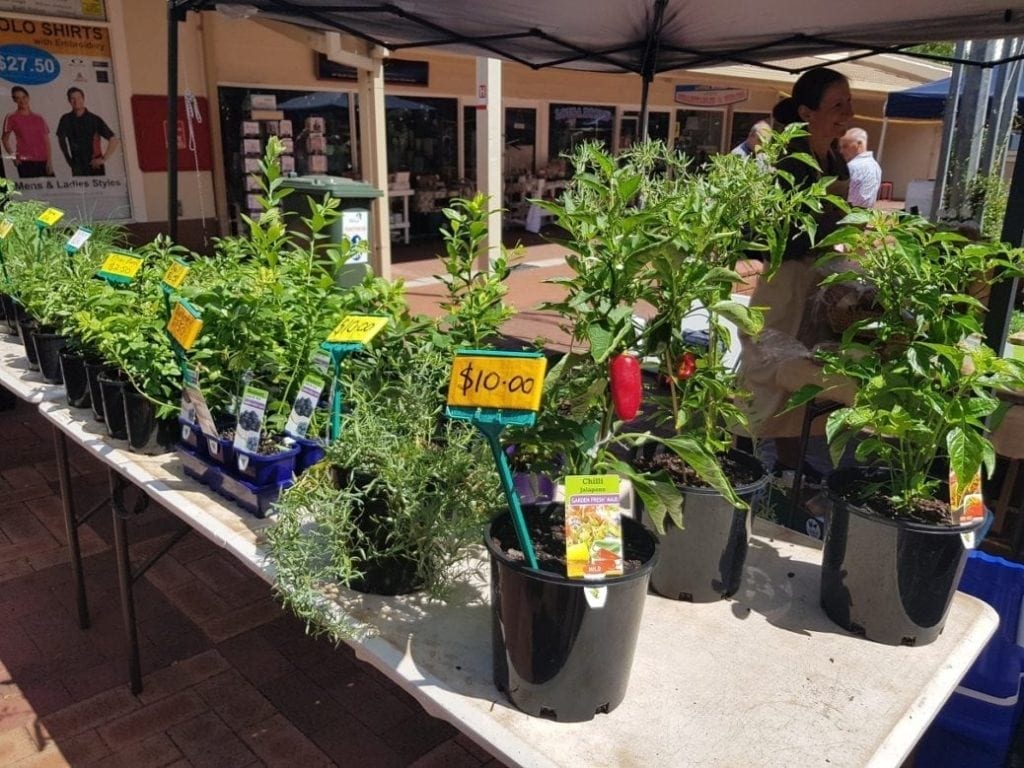 The Farmers Wife, who has a juice stall, is also a hills local from down the road in Karragullen (near Pickering Brook). Her juices are always refreshing. There's live music, which creates a great atmosphere and a free bouncy castle for the grandkids.
We love the sense of community the Kalamunda Farmers Markets bring. It's also the perfect way to start a day in the hills; there are lots of lovely gift shops in Kalamunda. First Avenue in Barbery Square has some great kitchenware. Afterwards, enjoy a drive around the Bickley Valley Wineries and stop somewhere for lunch.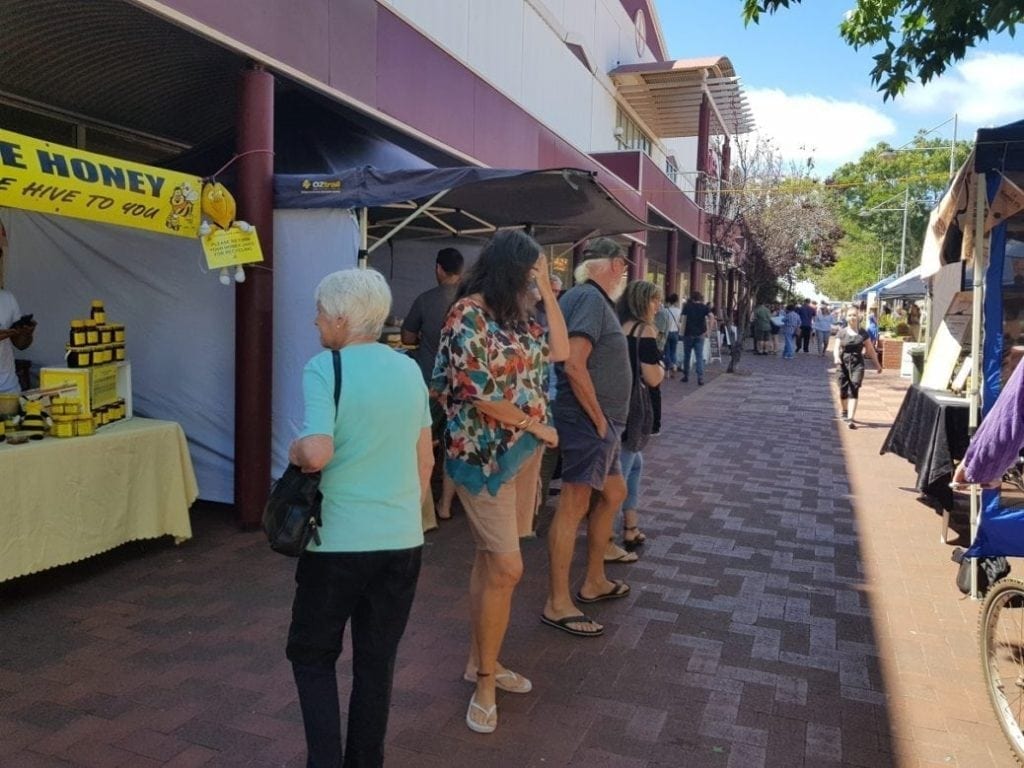 Find the Kalamunda Markets on every Sunday in Central Mall, Kalamunda, 8am until noon.