The Railway Reserves Heritage Trail is a wonderful Perth Hills bushwalk that follows the route of the old Eastern Railway. The 41 kilometer loop can be as long or short as you wish. There are many points at which to start your walk, at many of the hill's suburbs including Glen Forrest, Parkerville and Mundaring. The trail has beautiful scenery – particularly in spring when the wildflowers are blooming.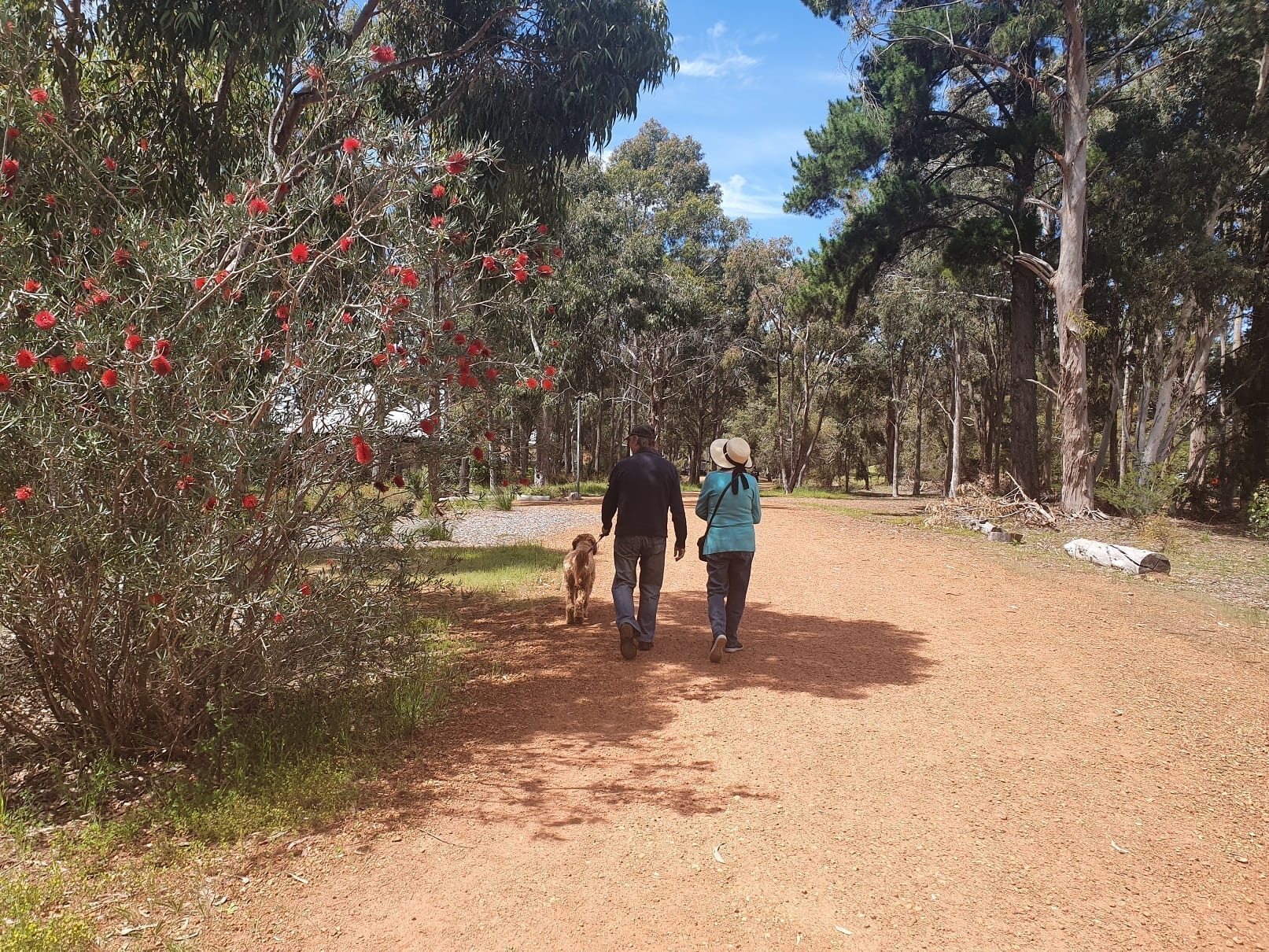 The gravel track is quite hilly in parts, and includes points of natural and historical significance (like the Swan View Tunnel) along the way. We walked just a very small section of this in Mundaring's town centre. This part is relatively flat and can be as long or short as you please.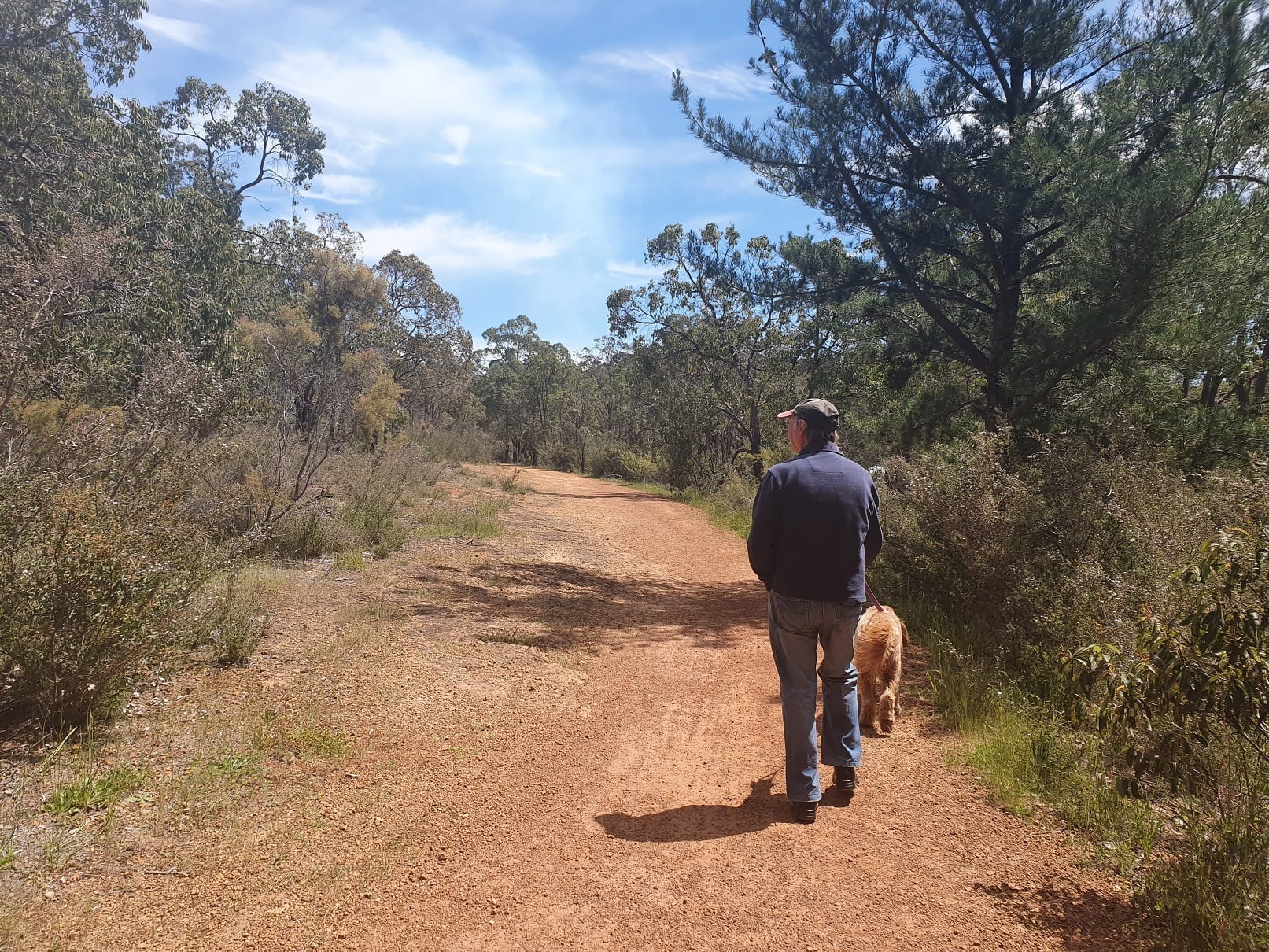 The railway line was decommissioned in 1966, but there are still many railway structures that can be found including former railway houses. The station master's cottage can be seen in Mundaring, as well as the old station platform.
Also at the Mundaring part of the trail, the Mundaring Sculpture Park playground can be found, which grandchildren will love. The sculpture park is a great spot for a picnic too.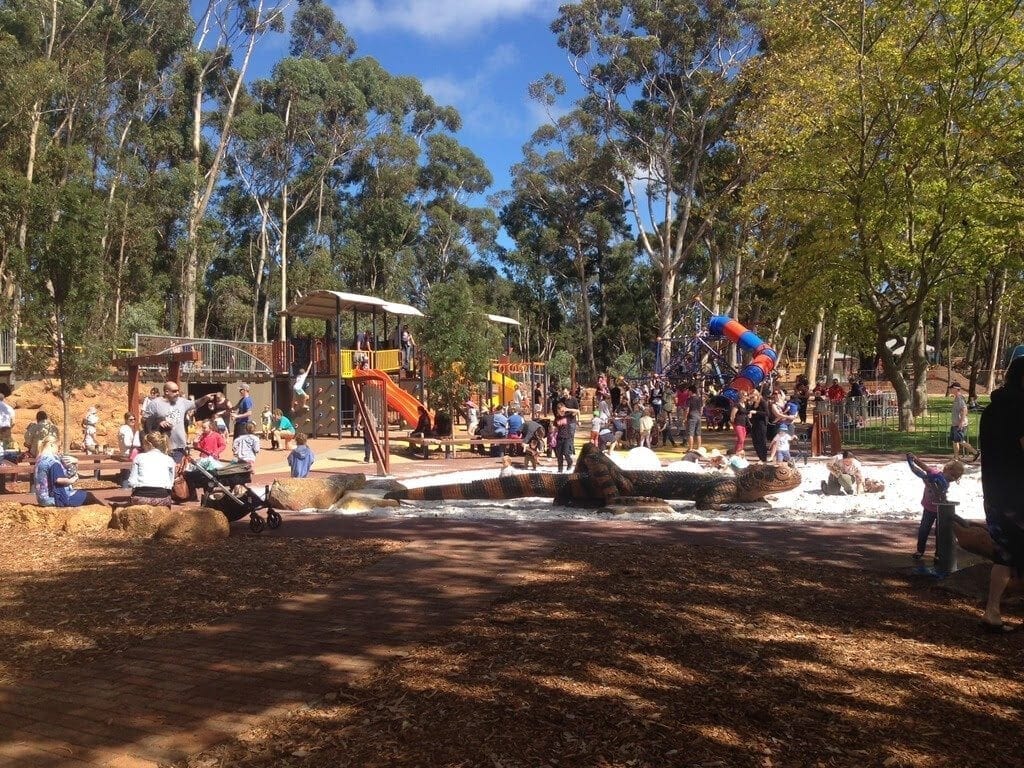 There's plenty of car parking, as well as toilets and an information shelter area. Dogs can be walked on a lead and it is also popular with cyclists. The Munda Biddi Trail (which goes all the way to Albany!) is also located here.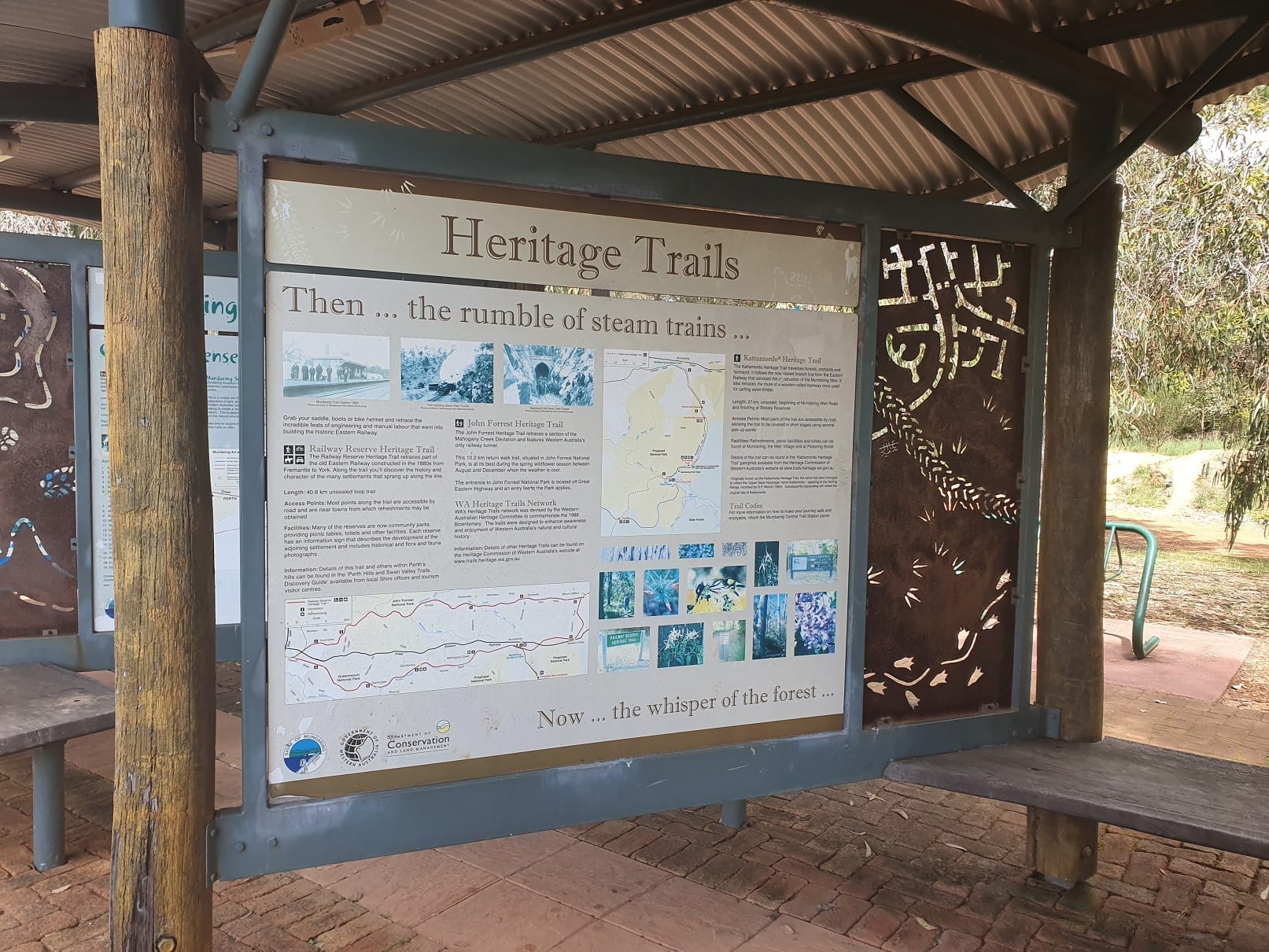 Afterwards, we popped across the road to the The Mundaring Hotel, for refreshments and lunch in the dog-friendly beer garden. Cafe Mojo is also a great option for a bite to eat or coffee, close by.
Find this section of the Railway Reserves Heritage Trail at the Sculpture Park, Jacoby Street, Mundaring.
Find more walks and picnic spots in Perth.