Found in the same complex as Scarborough Beaches' multi-million-dollar outdoor swimming pool is Italian spot La Capannina. Meaning "The Shed" in Italian, this swish ocean view eatery is very far from its namesake!
La Capannina enjoys a great position overlooking the iconic Scarborough waves. We visited for lunch on a sunny spring day and the large outdoor dining area was filled with diners. The south westerly was in, so the glass didn't provide a lot of shelter from the brisk sea breeze. For those who hate a draft, you can grab a blanket provided by the restaurant, or book a table inside the restaurant.
We were shown to a table outside, to make the most of that beautiful blue view. There's plenty of drinks to choose from, since we were driving – we opted for some fruity and pretty mocktails. The menu is seafood-heavy with mostly modern Italian fayre.
You can go old school and pick you own entrée and main, but we decided to share a few dishes. First up was the Spanish chorizo with mint yogurt and a Mediterranean salsa. This was quickly followed by a fresh snapper crudo, perfectly pan fried octopus with spicy hummus and double fried potatoes, with lashings of sour cream.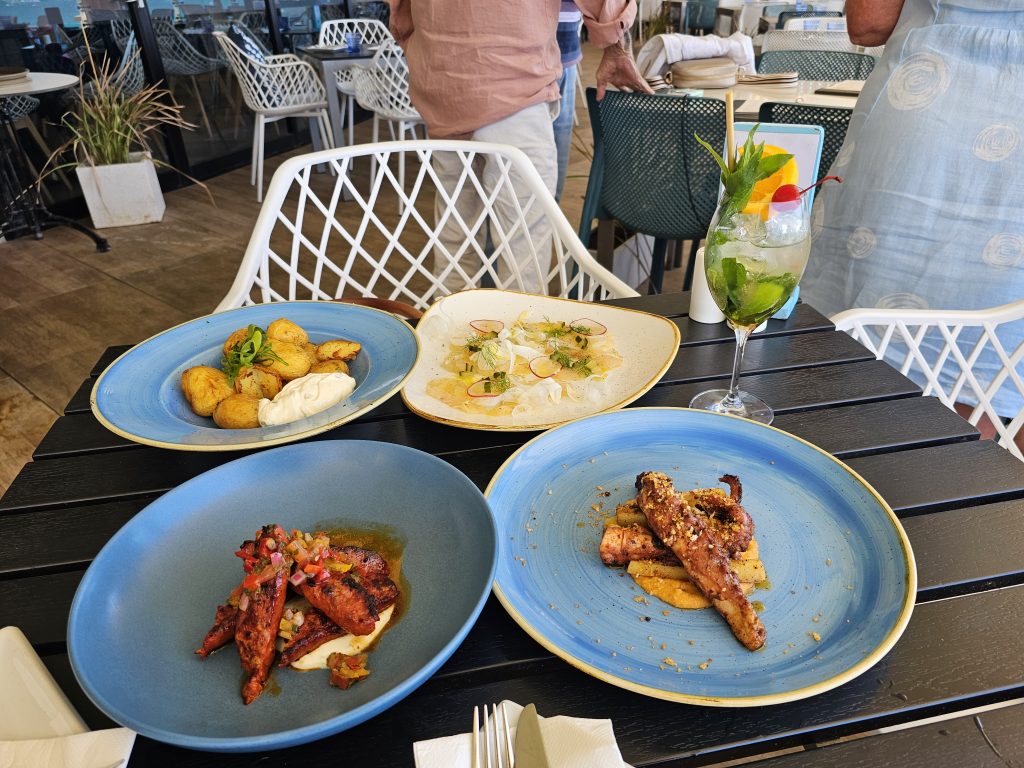 Having had a light bite, we thought dessert would be a lovely way to finish lunch. We ordered a smoky chocolate cremeux and a tahini vanilla cream with meringue shards, which was a little plain. The desserts were fine, but not knock your socks off good.
The waitstaff were all pleasant and on the ball. I accidentally dropped my fork and quick as a flash our waiter replaced this without me having to ask. There is plenty of parking right outside the restaurant, including ACROD spaces. Please note this is mainly 2 hour parking and it does get busy at peak times.
Find La Cappiannina at The Esplanade, Scarborough.
Get more info on their website www.lacapanninaperth.com.au
Discover more restaurants and cafes in Perth here.