Sistas Burns Beach (formerly known as the Burns Beach Café) is a fantastic spot to stop for a takeaway coffee or bite to eat by the ocean. The inside of the café has been recently renovated – there's plenty of spots to sit inside and out.
The café serves a wide selection of food, drinks and sweet treats. You'll find specials listed on the chalk board, as well as a display cabinet full of delicious cakes, slices and raw treats, if you're after a sweet snack.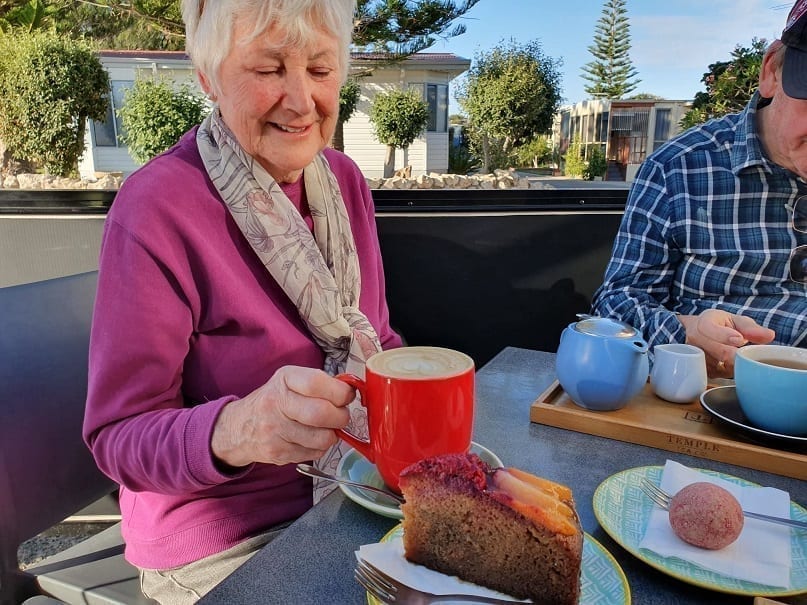 If you like a light bite, or small portion, seniors are catered for at Sistas Café. As well as the regular menu, there is a kid's menu which also doubles as an over 65's menu – which we think is a brilliant idea! I know many older people with small appetites that like to order smaller portions, but often feel uncomfortable ordering from the kids menu. This offering at Burns Beach Café includes chicken nuggets and chips, spaghetti bolognaise and battered fish and chips with a salad. All are generous portions and use good quality ingredients.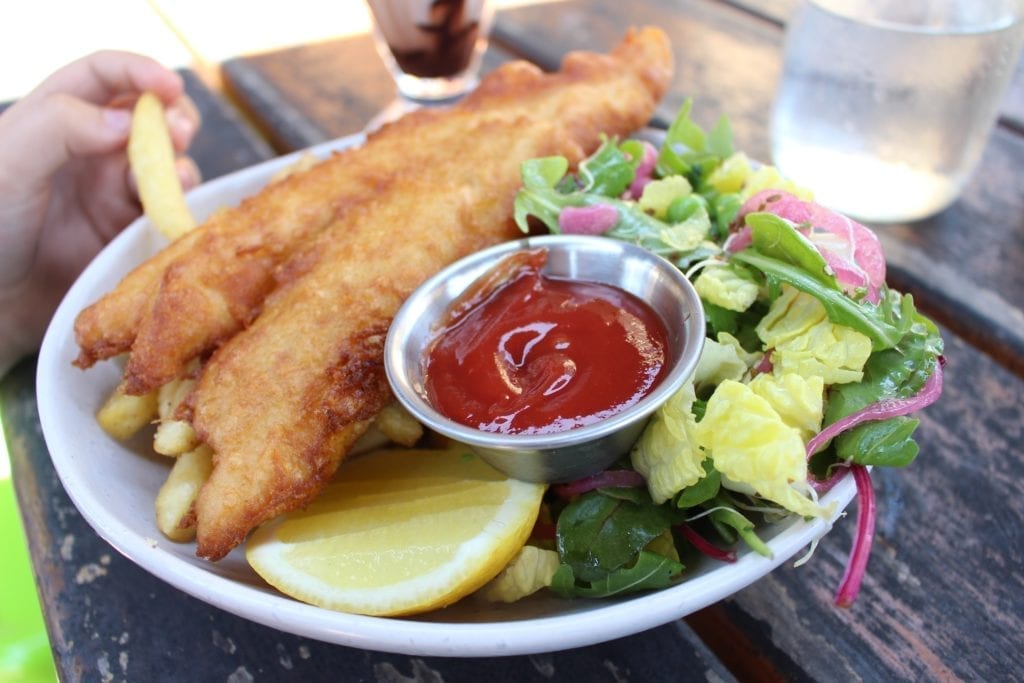 The coffee roast at Sistas is good. They also have a quality range of teas, fresh juices, smoothies and more.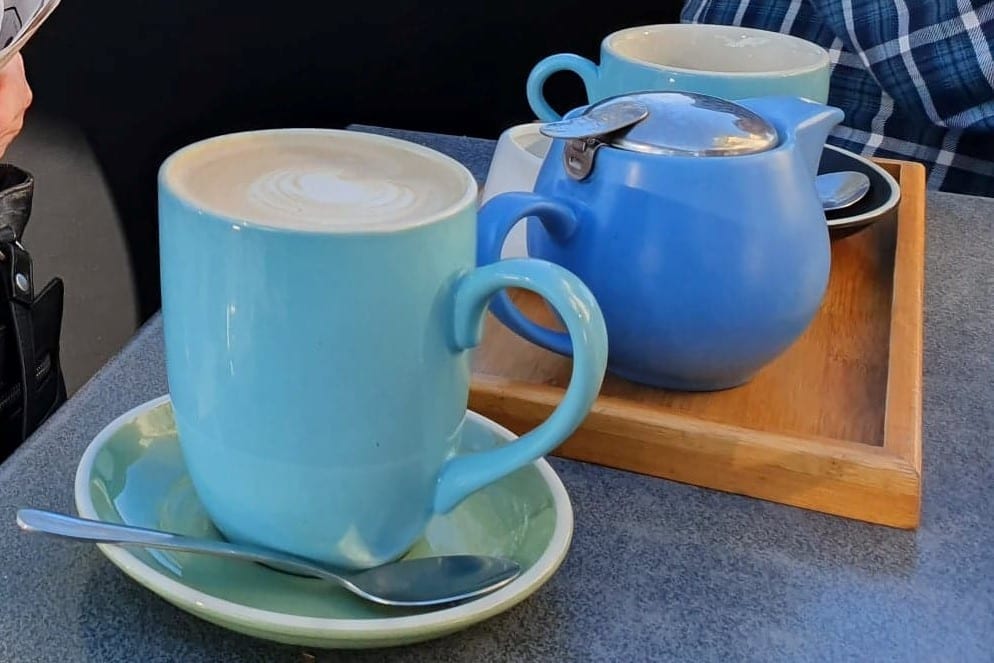 We've enjoyed brunch as well as morning tea at the café, where our appetite is always satisfied with something delicious. Recently we popped by for a scrumptious slice of cake (nectarine I think?) and a cuppa.
The café welcomes dogs, which can sit in the open alfresco areas on the caravan park side of the cafe. Dogs even have their own 'Doggy Num Yum's' menu to enjoy. There are plenty of bowls of fresh water to lap up.
If you love to get out in the great outdoors, Burns Beach is a great place to head for a little fresh sea air. The Burns Beach Coast Walk starts at the café and can be as long or short as you wish it to be – you could even walk/cycle to Hillarys or Fremantle if you wish!! I prefer something more manageable, and the 3km round trip to Iluka Park is an easy 3kms, with a few hills to climb through the dunes, and benches a long the way. It's much easier to complete after a coffee!
If you enjoy Sistas, why not try their sister venue – Lil' Sistas in Yanchep. They're both well worth stopping by.
Sistas Burns Beach – The Details
Address: 35 Ocean Parade, Burns Beach.
Phone: 9304 8080
Website: www.facebook.com/Sistas-Burns-Beach
Parking: There is plenty of parking in the beach carpark, which can get busy in summer and on weekends.
Dog friendly: Yes, there are designated alfresco areas where dogs are welcome, dog bowls and a dog menu!
Grandchild Friendly: Yes, children's menu, and highchairs are available.
Find more places to dine in Perth here.