The popular The Groper and His Wife City Beach fish n chip shop is found at the Empire Village Shopping Centre. The casual spot, which has been operating for over twenty years, has won many accolades along the way… Best Fish and Chips in WA, Perth's Best Fish and Chips and runner-up in the Best Fish and Chips in Australia! We have often enjoyed a drive to the tasty takeaway, as we also love the gourmet IGA found next door.
There's a little dine-in seating, as well as alfresco dining.
The Groper and His Wife is perfect for grabbing a takeaway seafood meal and enjoying a picnic at the park opposite.
And if you feel like cooking, The Groper and His Wife also have a great selection of freshly filleted fish.
Food
WA Snapper or Hake are the standard fish used in their "fish and chips" local options such as Bronze Whaler Shark, Barramundi, Goldband Snapper, Pink Snapper, Red Emperor, Dhufish and Tasmanian salmon are also available. We enjoyed the snapper fillets, $18.50 each, with a generous portion of hot chips.
And of course fish and chips isn't complete without the extras… crab sticks, dim sims, potato scallops, pineapple fritter, prawn cutlets and much more are on the menu. We just HAD to have a serve of tender squid rings ($8.50 for 6 pieces). They are quite possibly the thickest and freshest squid we've ever had!
The Groper is a little bit gourmet and there are even Thai fish cakes, fish burgers, stuffed prawns, salad bowls and chocolate brownies and rocky road for later! There's also a selection of bottled drinks.
All in All
The Groper and His Wife is great for a casual and tasty family dinner.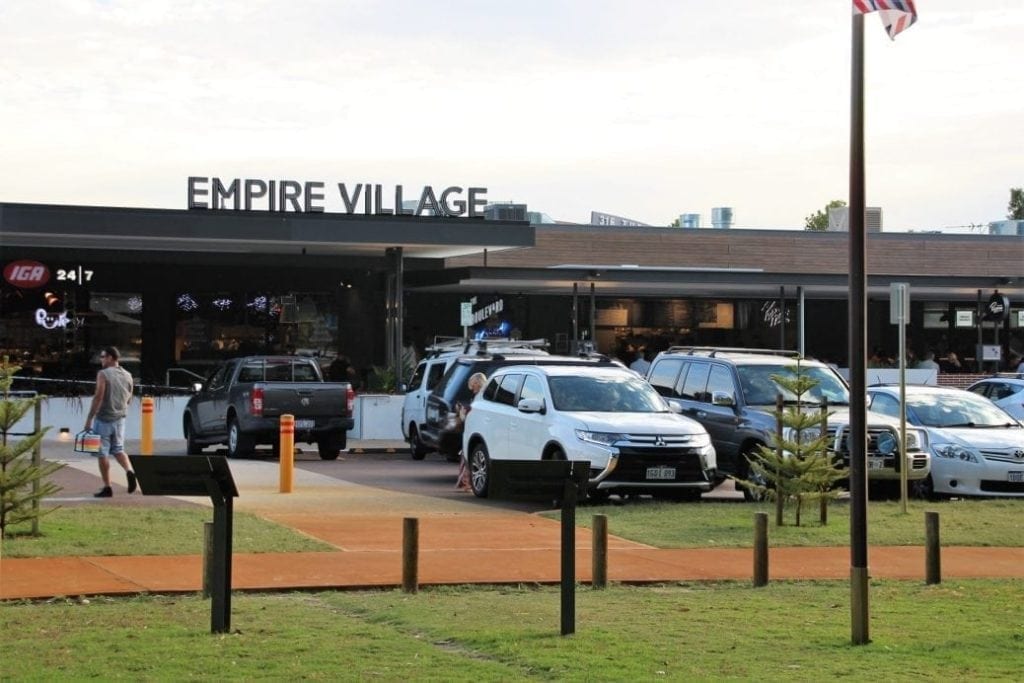 The Details
Address: Empire Shopping Village, 14/31 Gayton Rd, City Beach Perth.
Phone: 9385 7384
Opening Hours:
Mon & Tue 4–8pm
Wed & Thur 11am–2pm, 4–8pm
Fri to Sun 11am–8pm
Website: thegroper.com.au 
Disabled Access: Yes
Parking: There is a large carpark opposite the shop.
Grandchild Friendly: Yes. There is a children's sized fish and chips available.