The Woolshed Hotel, known as the Nungarin pub, is a really good place to stop during a trip to the Wheatbelt.
It's a comfortable old building, with beautiful verandahs that has accommodation as well a thriving pub. Twelve rooms are on offer at the hotel ranging from a single room for $75 per night to a family room for four people at $155 per night.
The bar area is large with a pool table, darts and a large screen TV available for patrons. An extensive menu caters for those keen on healthy options as well as the carnivores. Our seniors group was very happy to see such a big menu and even happier when the drinks and food arrived – it had been a long morning exploring large rocks in the hot sun.
The Woolshed could be described as quaint but that wouldn't be the whole story. There are lots of interesting nooks and crannies filled with antique items from the surrounding area.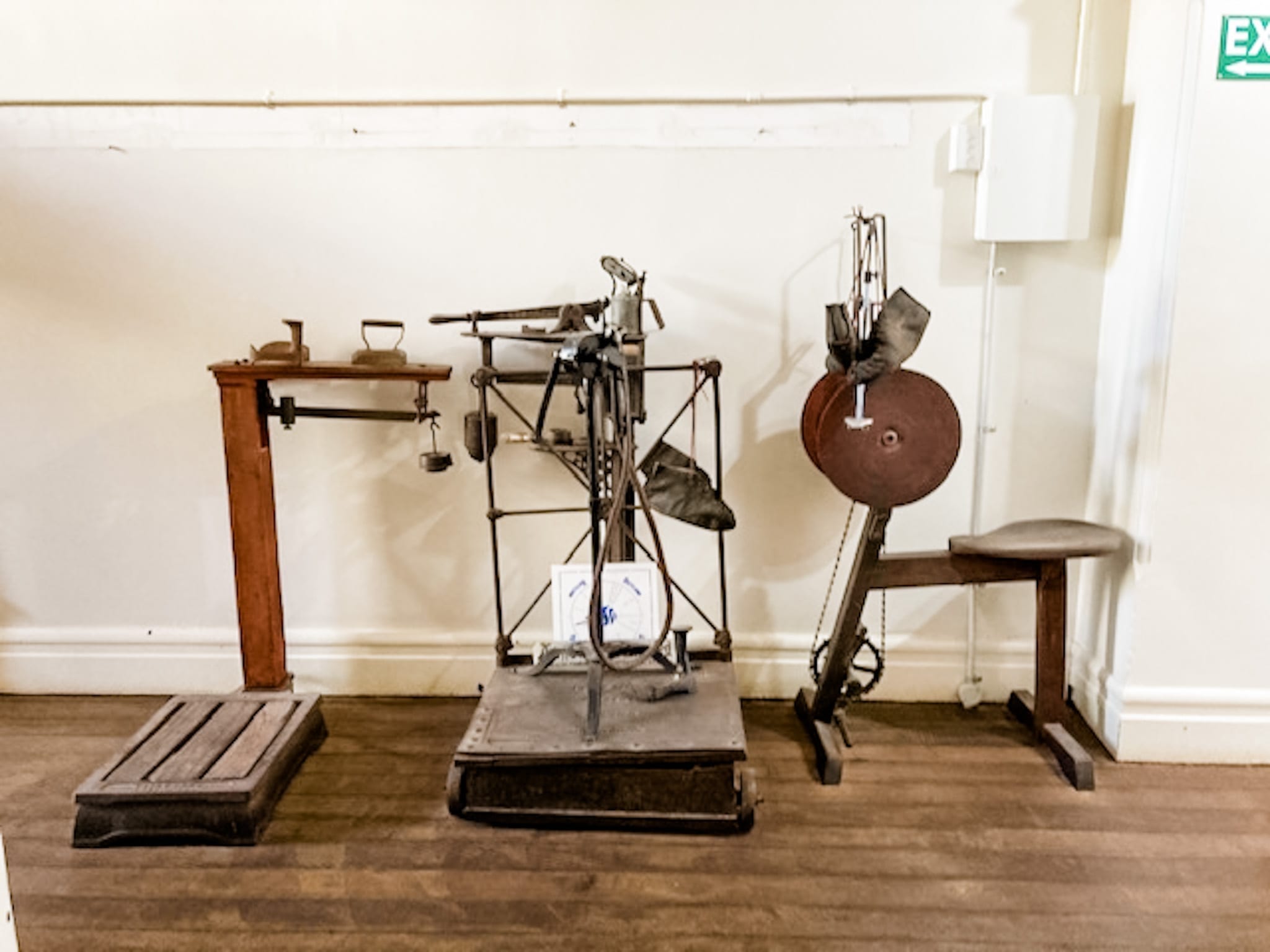 Food and drinks are ordered at the bar. Patrons take their drinks with them and food is delivered to tables. We had originally booked the dining room – an old fashioned room with solid furniture, but as it was such a sunny day, we decided to eat outside in the beer garden instead.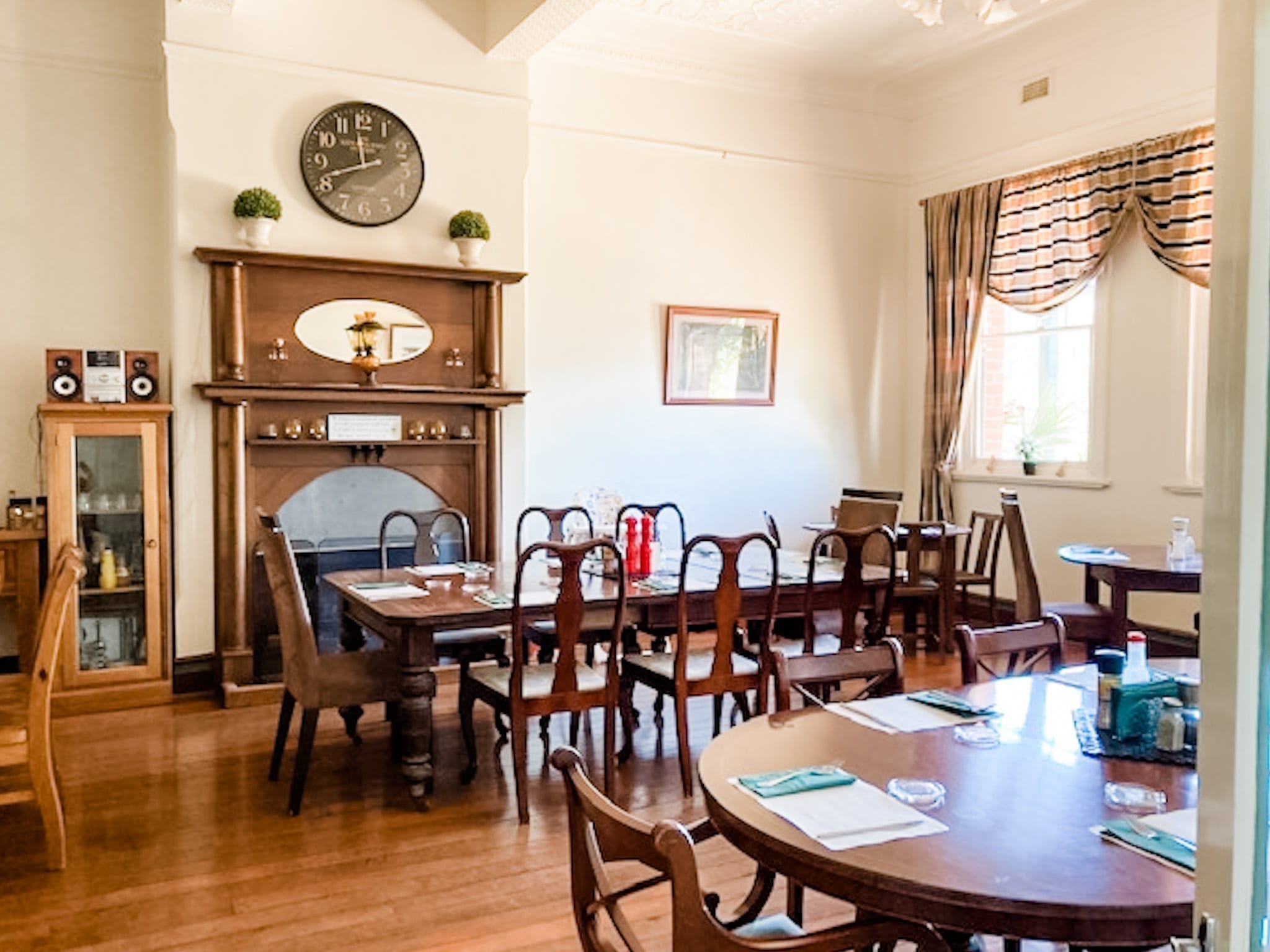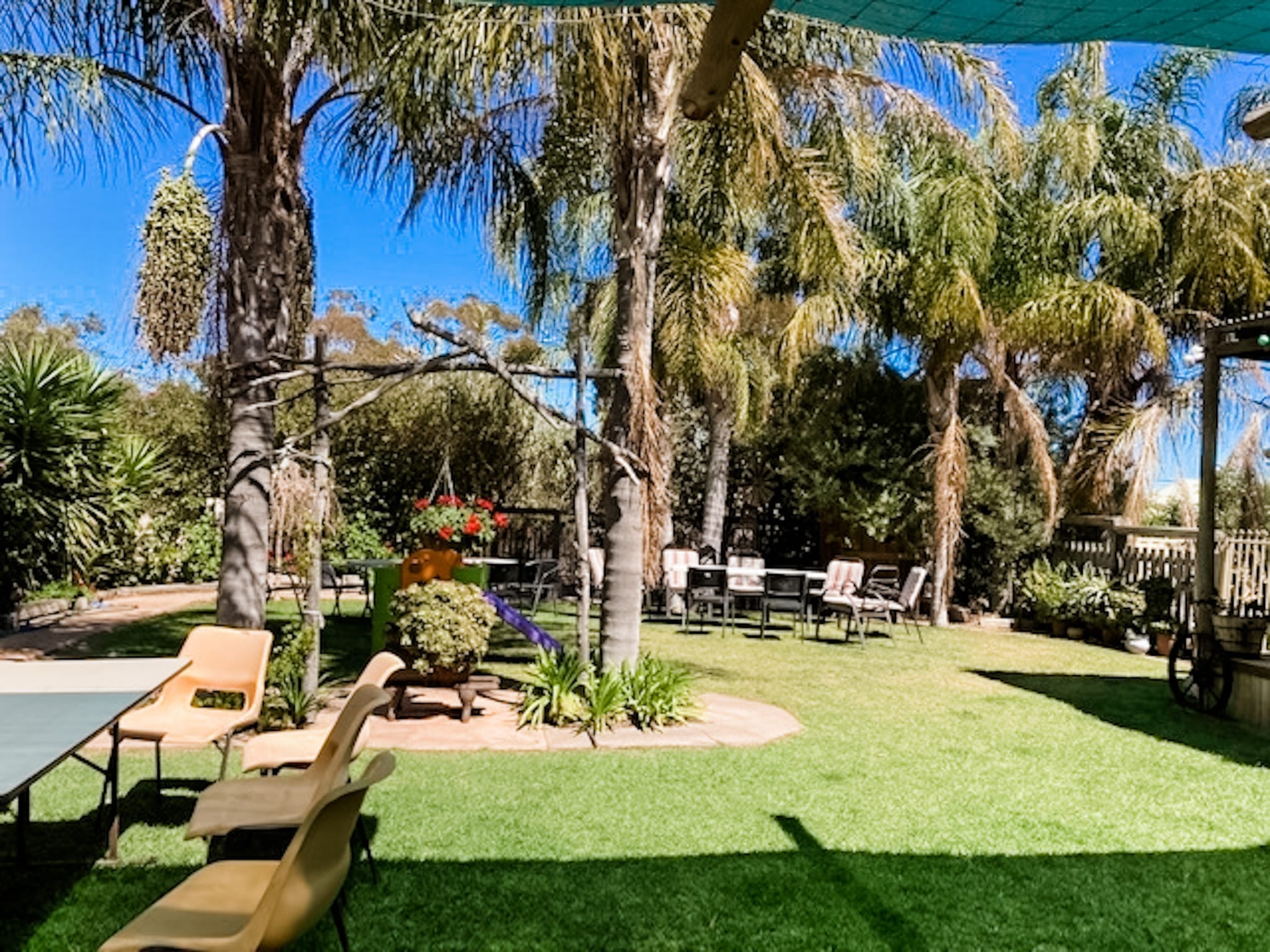 The beer garden is a good size with lots of greenery.  It boasts a stage for live music and karaoke, as well as an interesting-looking metal parrot, which one of our group mistook for a real bird. Polly, unsurprisingly, didn't want a cracker!
Service was slowish but it didn't matter as we were enjoying the afternoon sunshine. We ordered a variety of meals including hamburger and chips ($16), bangers and mash with vegetables, ($20), cheese and bacon schnitzel ($26), an added pineapple fritter ($2) and a Hawaiian pizza ($18). One of our group opted for the local's favourite – the Shearer's salad– lamb chops, bacon, onion rings and chips ($32). The unanimous verdict was that it was really good pub grub, cooked freshly with good-sized portions. A minor quibble was that the vegetables were frozen mixed vegetables but apart from that, every plate got the thumbs up.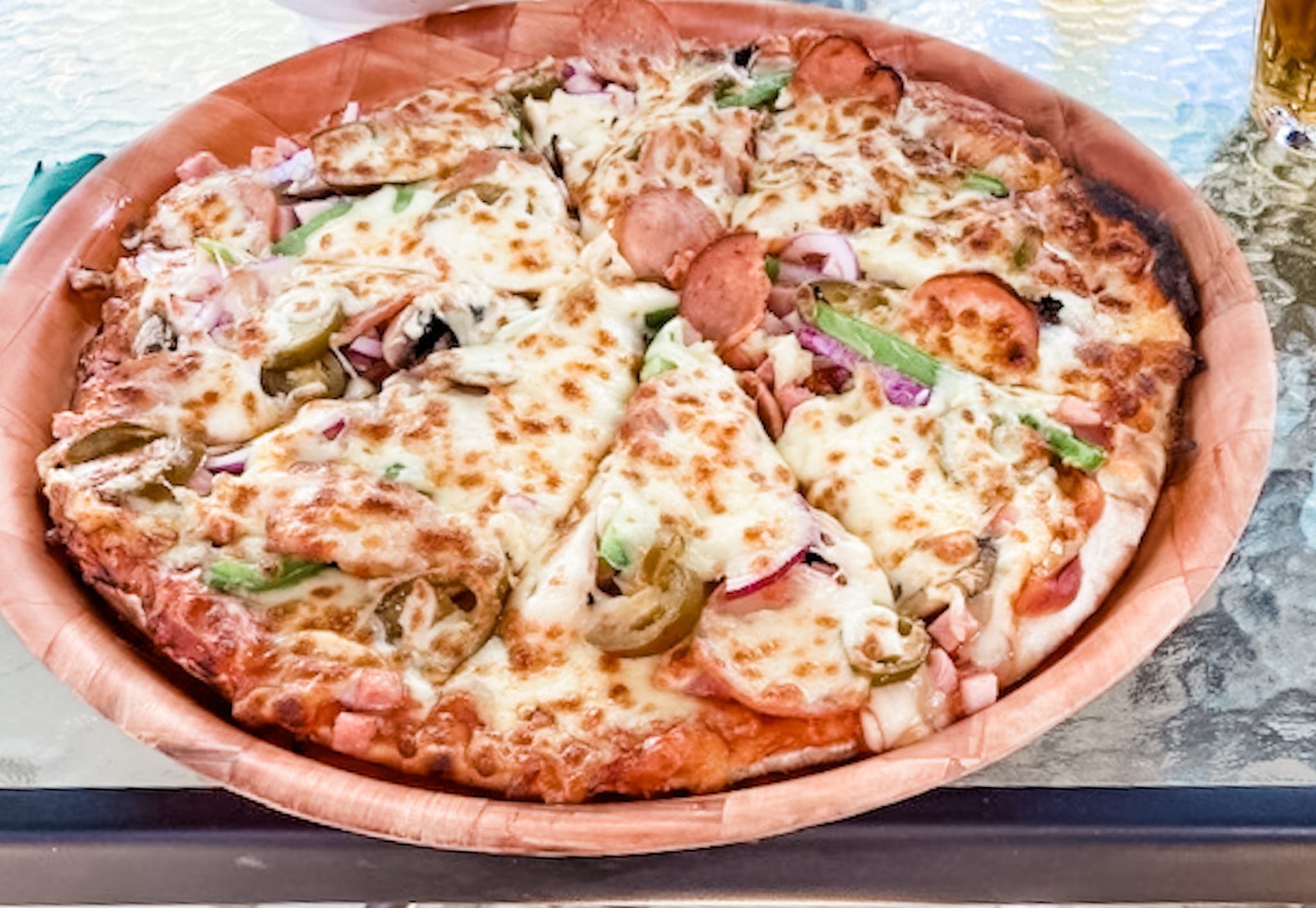 The barman who was taking our orders was very friendly and a mine of information about the local area. The pub is obviously the hub of life in the township and is kept busy with weddings and local events. On Father's Day, the week before we visited, the pub had more than 140 covers.
After relaxing in the beer garden we decided to order some tea and coffee. The barman was very relaxed about it – just help yourself in the dining room – $2.50 each. So we did!
Don't miss this country pub on your visit to the Wheatbelt.
Address: 58 Railway Avenue, Nungarin
Phone: 08 9046 5084
Reservations: Yes
Opening hours: Monday-Friday 4pm until late.
Weekends 11am until late
Kitchen opening hours: Monday-Friday  6pm-8:30pm
Weekends 12noon-2pm, 6pm-8:30pm
Gluten-free options: Advise staff when booking
Vegetarian options: Yes
Restrooms: Clean with wheelchair access
Website: www.nungarin.com.au/the-woolshed-hotel-nungarin
Find more places to visit in the Wheatbelt