There are so many grandchild friendly restaurants, pubs and cafes in Perth! These places keep little ones happy with children's menus, playgrounds, toy corners, colouring in and other activities, making for a quieter and stress-free meal together. If you are babysitting your grandchildren or planning a big family meal, book a table at one of these spots around Perth:
Little Olive Leaf
The gorgeous café in the southern suburbs has a shady backyard garden covered by leafy vines. Here there's also a small play area for children, with a mini picnic table and toys. It makes for a great place to stop to enjoy a coffee and a bite to eat.
Find Little Olive Leaf Café at 7 Archibald Street, Willagee.
Read more here… www.seniorocity.com.au/little-olive-leaf-cafe-willagee
Leapfrogs
Leap Frogs restaurant specialises in delicious wood-fired pizza, as well as all the family favourites. Here you can enjoy a tasty breakfast, lunch or even coffee and cake after a round of mini golf in the stunning Wanneroo Botanical Gardens!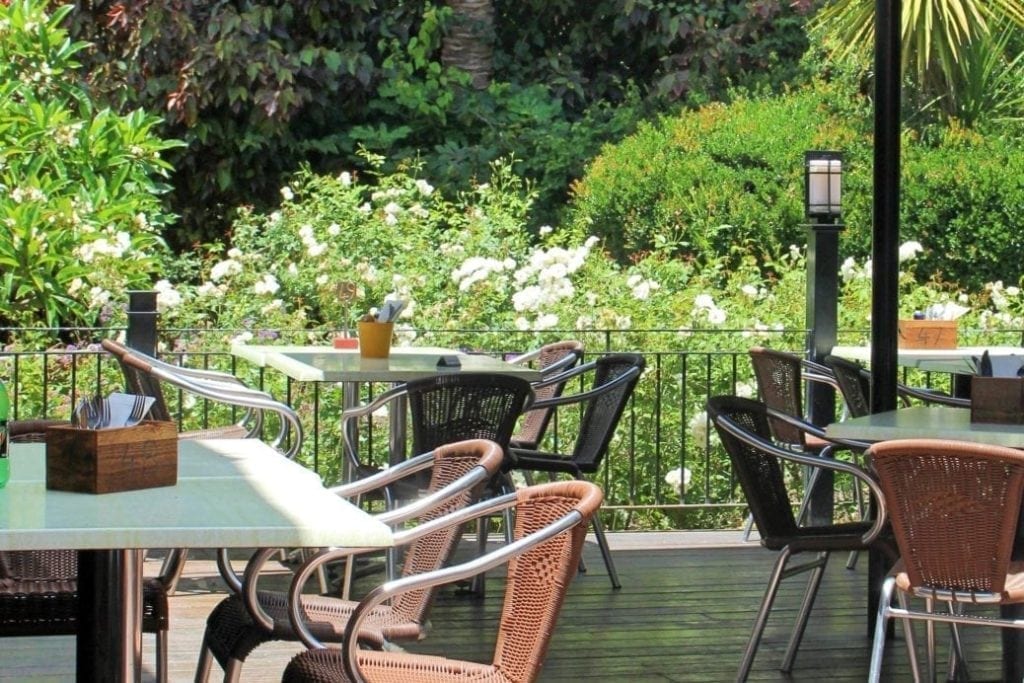 Find Leapfrogs at 25 Drovers Place, Wanneroo.
Read more here… www.seniorocity.com.au/leap-frogs-restaurant-wanneroo
Core Cider House
The original Perth Hills cider house has something for the whole family. The adults will love the good food, locally made cider, beautiful orchard views and you can even enjoy a game of bocce. Grandkids will love their big playground with tractor, sandpit, kid's food, colouring and running around the apple trees in their cider garden!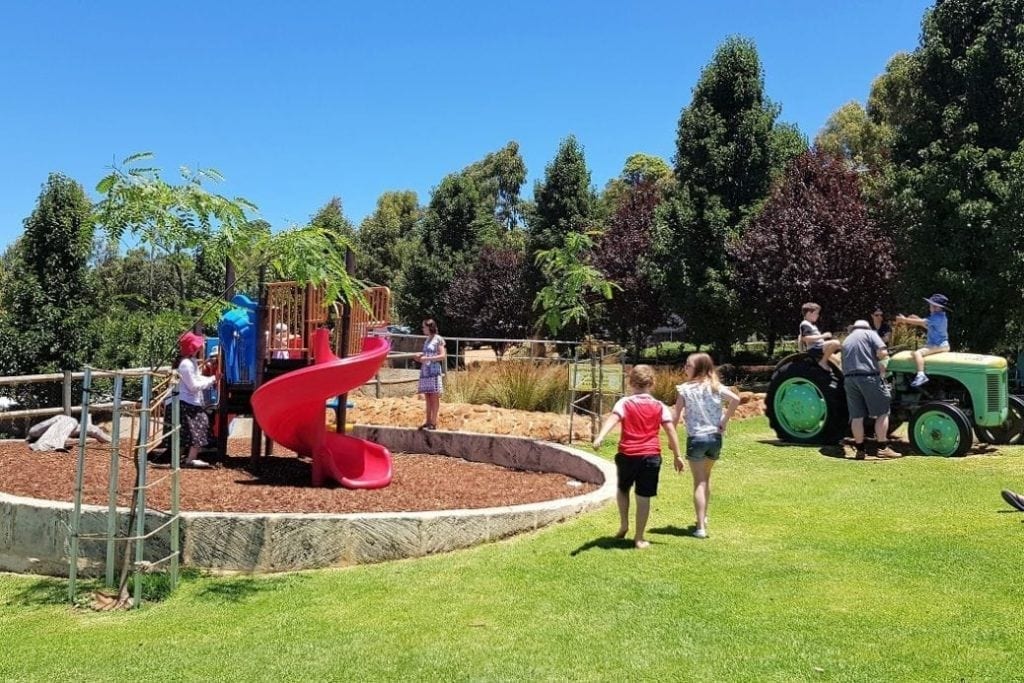 Find Core Cider House at 35 Merrivale Rd, Pickering Brook.
Read more here… www.seniorocity.com.au/core-cider-house-pickering-brook
Avocados
Found in the foothills, near Roleystone, this spot on the Canning River is so picturesque. Sit waterside in the beautiful shady gardens, while your Grandchildren play in the fenced children's play area. You can even take your fur babies to Avocados and it offers a seniors menu too.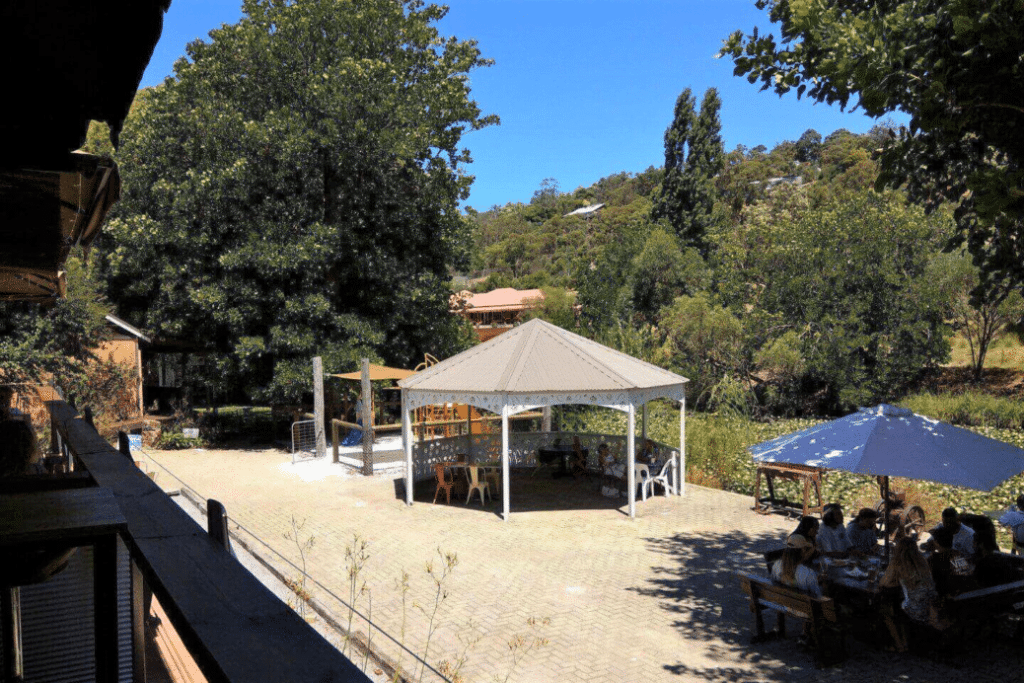 Find Avocados at 2 Mount St, Kelmscott.
Read more here… www.seniorocity.com.au/avocados-perth
The Carine
The newly renovated Carine tavern is a modern local pub in the northern suburbs. Here there is pleasant seating areas inside and outside, as well as a children's playground to keep the kids entertained, making the establishment very family orientated.
Find The Carine at 493 Beach Road, Duncraig.
Read more here… www.seniorocity.com.au/the-carine
The Parkerville
This historic pub is a lot of fun for the whole family. Its huge beer garden comes to life on fine days with live music, which little ones love bopping to, as well as a playground, animals and a children's menu too. The pub food is tasty, unpretentious and good value.
Find The Parkerville at 6 Owen Road, Parkerville.
Read more here… www.seniorocity.com.au/the-parkerville-tavern
Naked Apple Cider House
The Perth Hills's newest cider house is open for brunch, nibbles and lunch, in a beaut bush spot, which kids love to explore! There's a big playground and a tasty kids menu for the grandies. There's plenty of tables in the shady grounds near to the play area.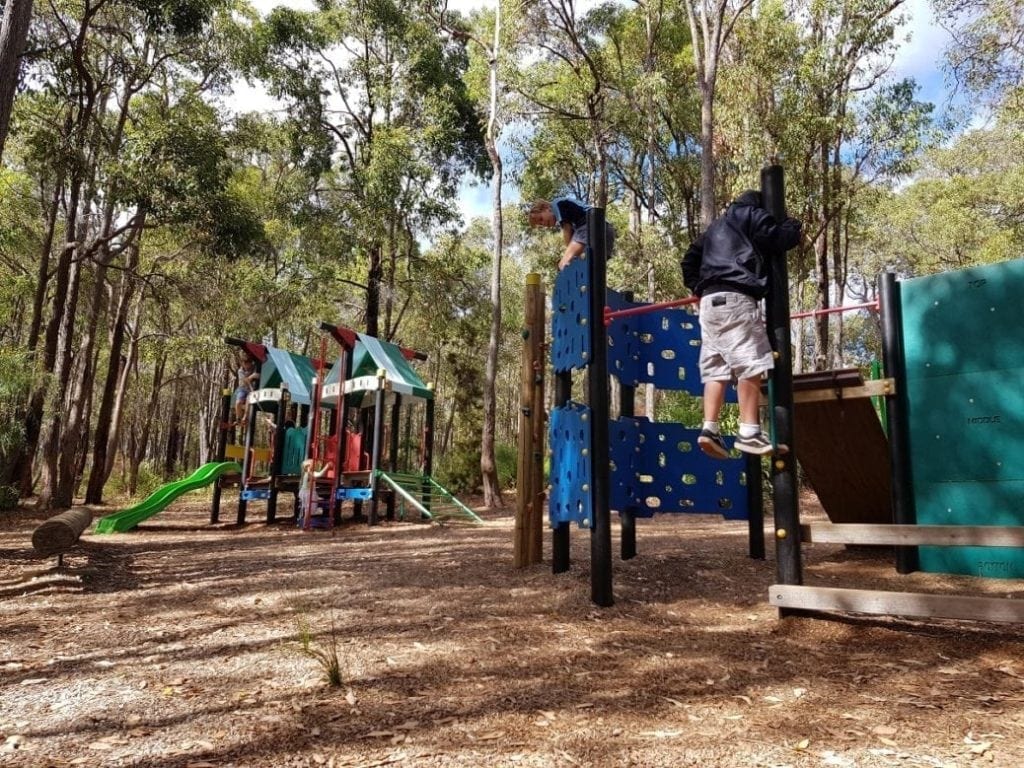 Find Naked Apple Cider House at 1088 Brookton Highway, Karragullen.
Read more here… www.seniorocity.com.au/naked-apple-cider-house-karragullen
Whistlers Chocolate Co
Inside there's so much scrumptious chocolate to taste – whatever age you are! And be sure to try their fondue or hot chocolate. Outside grandchildren will love running around the vast expanse of grassed area, playing in the covered sandpit and climbing logs.
Find Whistlers at 506 Great Northern Highway, Middle Swan.
Read more here… www.seniorocity.com.au/whistlers-chocolate-co-swan-valley
300 Acres
300 Acres Restaurant and Bar is the perfect spot for all day family dining for budding mini golfers! Set amongst the beautiful surrounds of the Wembley golf course, there's a golf themed playground opposite and a fantastic mini golf course too.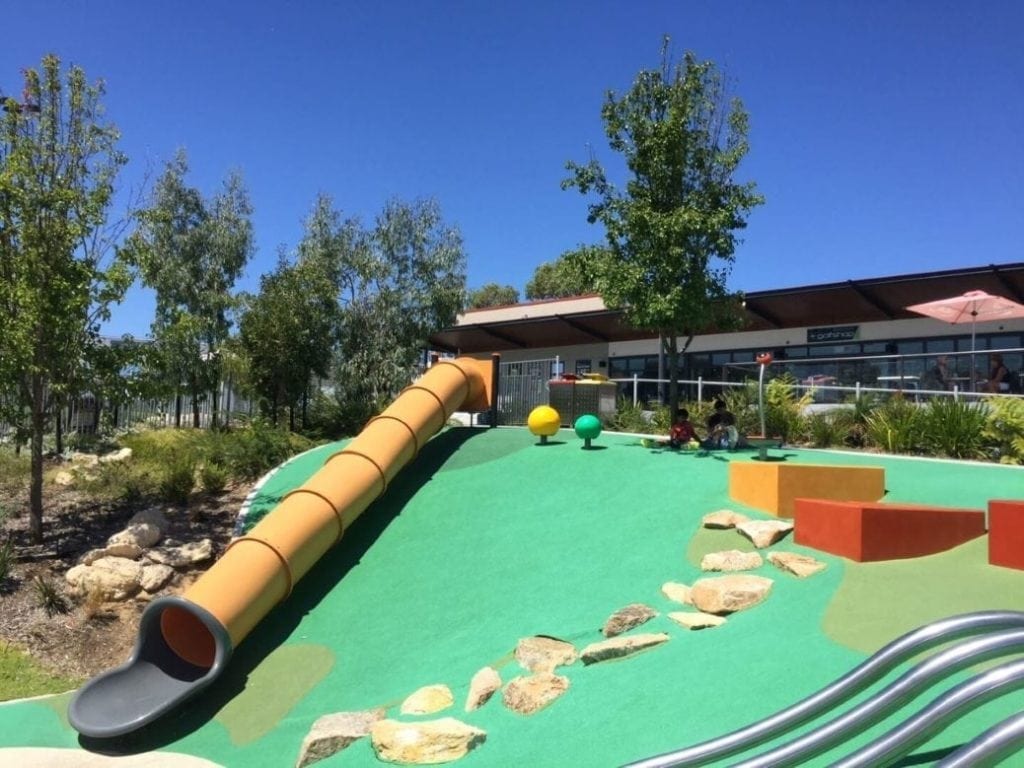 Find 300 Acres at Wembley Golf Course, 200 The Boulevard, Wembley Downs.
Read more here… www.seniorocity.com.au/300-acres-restaurant-and-bar-wembley
Oakover
This Swan Valley winery is a relaxing haven for food, wine, coffee and local beers. It's set on a small lake with paddle boating and fishing to enjoy with your grandchildren. You might even catch a fish to take home for dinner!
Find Oakover at 14 Yukich Close, Middle Swan.
Read more here www.seniorocity.com.au/oakover-grounds-estate-swan-valley
If you favourite grandchild friendly restaurants, pubs or cafe isn't on our list, let us know in the comments below!