On the corner of Adelaide Terrace and Hill Street in Perth, the Pan Pacific hotel has carved out a reputation as one of the most reliable hotels in the city and with good reason.
The former Sheraton Hotel (rebranded in 2010) has very efficient staff, large clean rooms and a decent breakfast – what more could one want from a staycation weekend?
We were attending a function at the Pan Pacific and decided to stay the night. A deluxe room including free wifi, self-parking underneath the hotel and a full breakfast was ours for $245. We booked weeks in advance which was our mistake – friends, who were also attending the function, snagged a last-minute deal – a deluxe room without the extras for $133.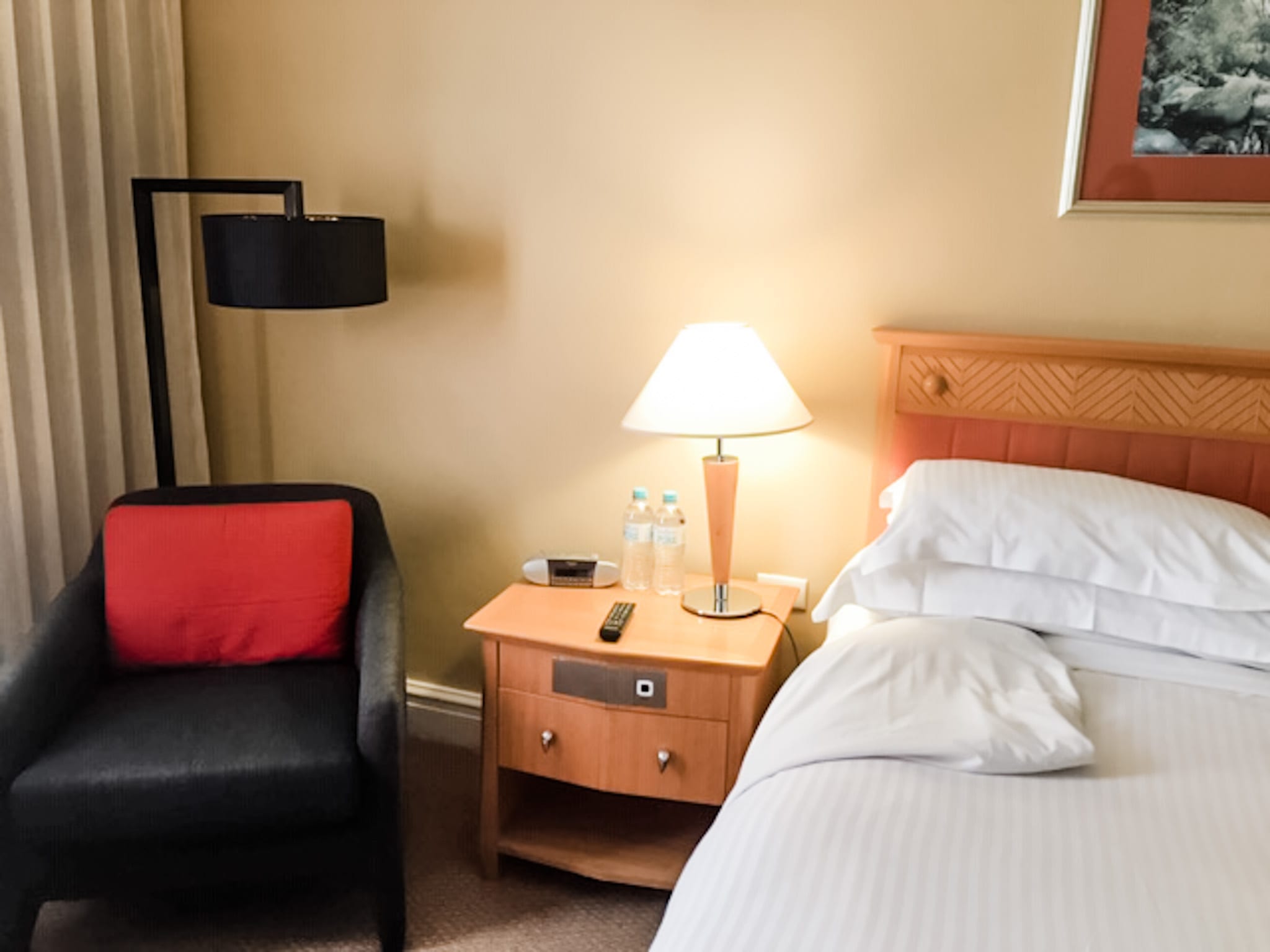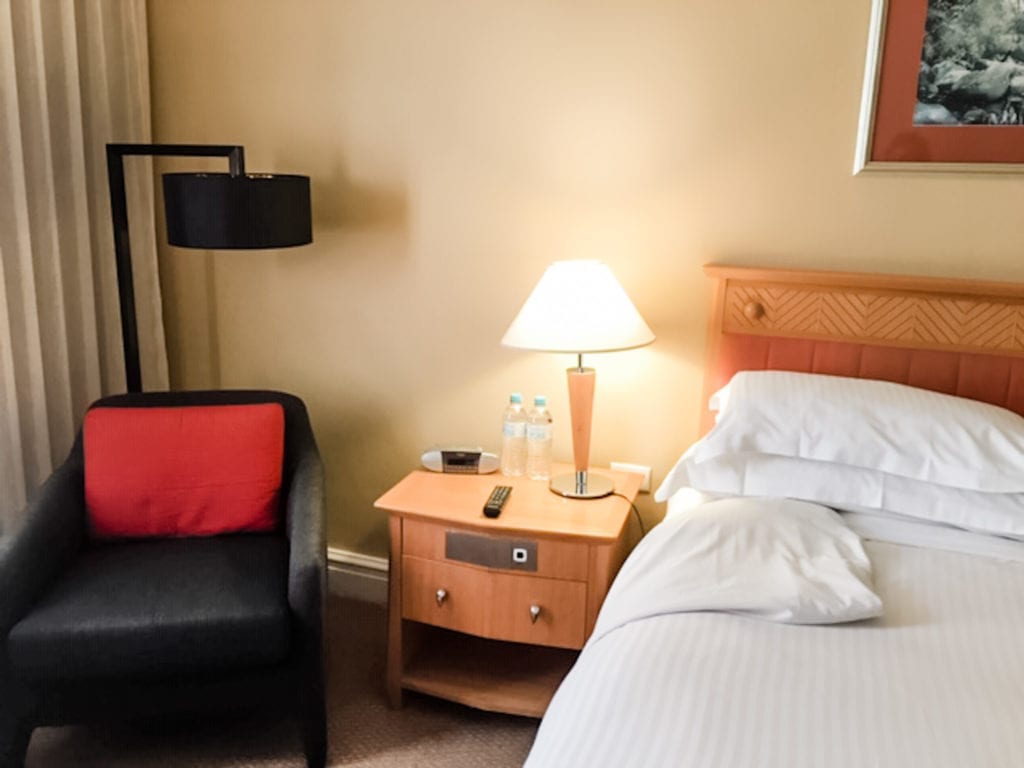 Our room was a good size with all the usual amenities. The large bathroom had good lighting, a separate shower, roomy bath and a hairdryer. We had a view of the Swan River as well. The bed was comfortable as was the air conditioning.
We had breakfast in Montereys Brasserie on the ground floor. It is quite large with normal seating. We must have arrived at peak time, 8:30 am, as we had to queue for a table. Breakfast is served from 6am to 10:30am.
The buffet style breakfast included all the usual suspects – juices, cereal, bread, continental meats, salads, Asian favourites, pancakes, ham, bacon, scrambled eggs, baked beans and mushrooms as well as an egg station. The chef at the egg station was kept busy turning out fried and poached eggs as well as a variety of omelettes. The buffet was constantly replenished which is always a good sign.
Customers may help themselves to tea or coffee from the large flasks on a table or order speciality coffees from the counter.
We shared our breakfast with Premier Mark McGowan – well shared might be a bit of a stretch – he was sitting behind us! I did keep my eyes peeled for any other celebrities but no joy…
The Pan Pacific has a range of dining venues – all on the ground floor. Uma is the hotel's signature restaurant backed by Melbourne chef, Alejandro Saravia, which serves Peruvian cuisine. The Hill Street Sports Bar and Restaurant is the place to go for burgers, parmis and of course chips. A pool table and two large screen televisions justify naming the Hill Street area as a sports bar.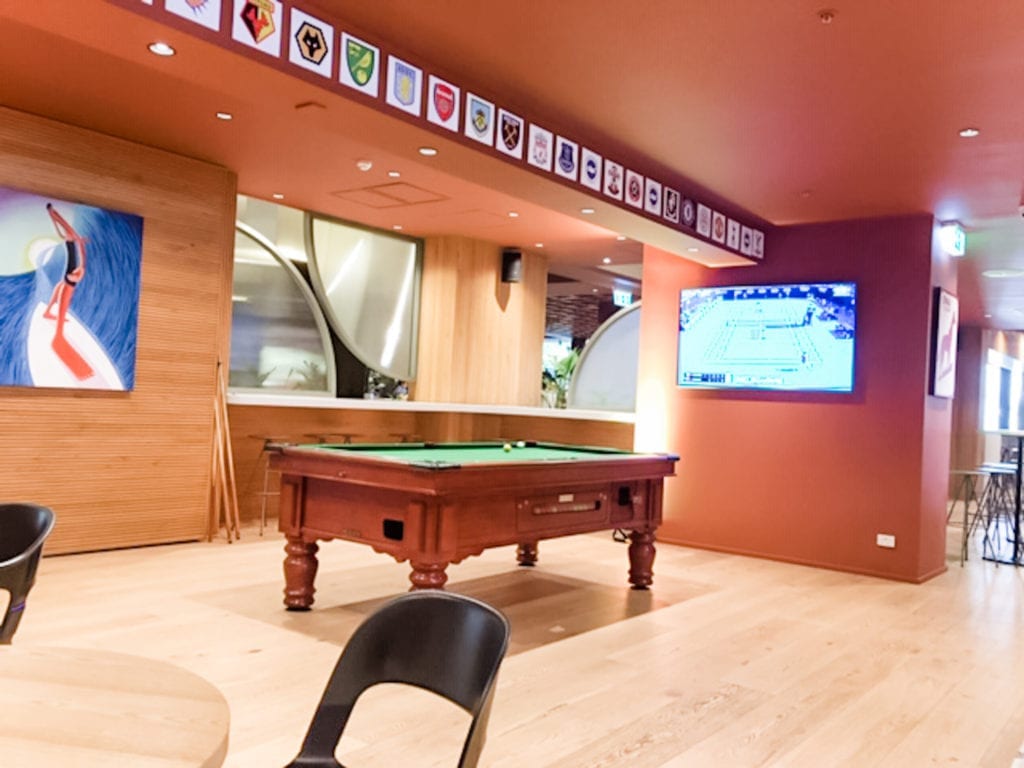 In the foyer there is a small stall serving assorted, teas, coffee and soft drinks and a nice outside area to enjoy drinking your beverage choice and do some people watching along Adelaide Terrace.
Bar Uma serves high tea at the weekend and cocktails after five.
There is a well-equipped gym on the lower floor (open 24 hours) and a pool (open sunrise to sunset – no lifeguard on duty) on the ground floor.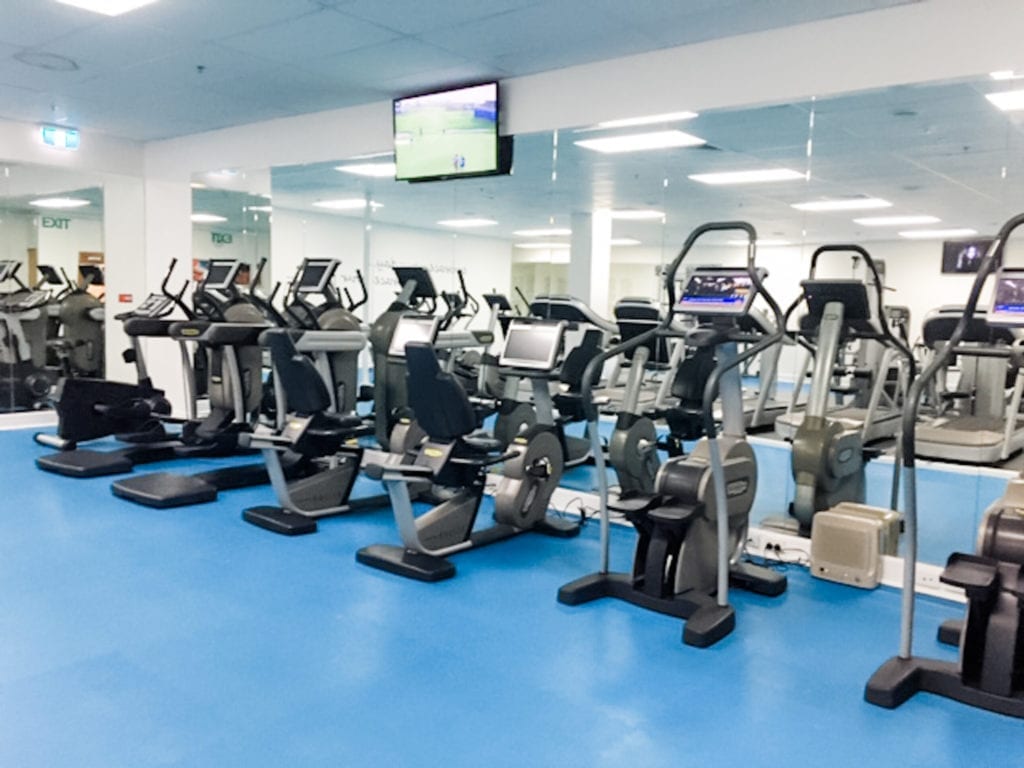 Pan Pacific is a good choice in the city – easy to go shopping in the malls or stroll by the river but if we decide to stay there again, I will be checking on those last-minute deals!
Address: 207 Adelaide Terrace, Perth
Phone: 08 9224 7777
Entertainment Book: No
Website: www.panpacific.com/en/hotels-and-resorts/pp-perth.html