Rottnest is quintessential old WA and a delight to visit with overseas guests. We all enjoyed our midweek jaunt to this island a ten-minute walk took us to the Basin where we swam, snorkelled and sunbathed before heading back to the main area for lunch.
On previous visits, I hadn't been impressed with the food or service available on Rottnest so I was hoping that Thomsons would be an improvement.
Just a short walk from The Settlement and overlooking the marina, sitting on the balcony at Thomsons was a big tick. Seagulls and other wildlife are kept at bay with netting covering the open areas.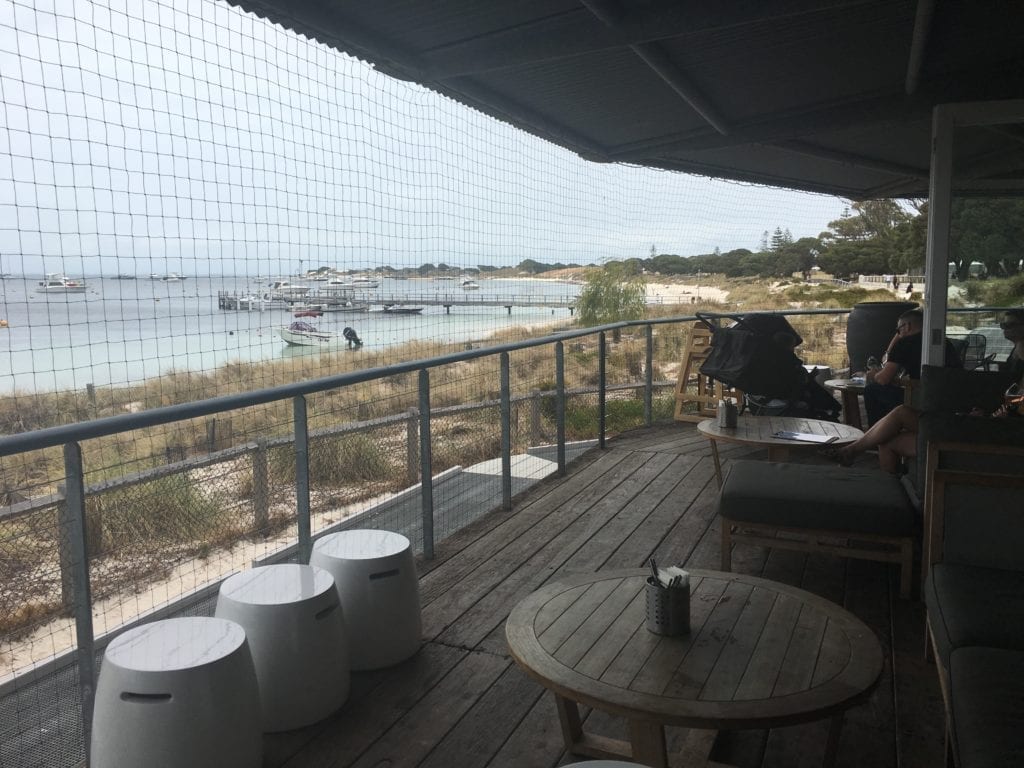 We checked the menu and the blackboard specials and decided on Tempura prawns ($29.50), Calamari ($26.50) and a Beef burger ($26.50). All of these meals came with chips and a small salad.
My tempura prawns were really battered prawns in disguise – outside of Japan I've never really had true tempura batter – but they were good. My daughter's calamari was slightly overcooked but also good and my son-in-law really enjoyed his beef burger. All in all much better than my previous Rottnest food experiences.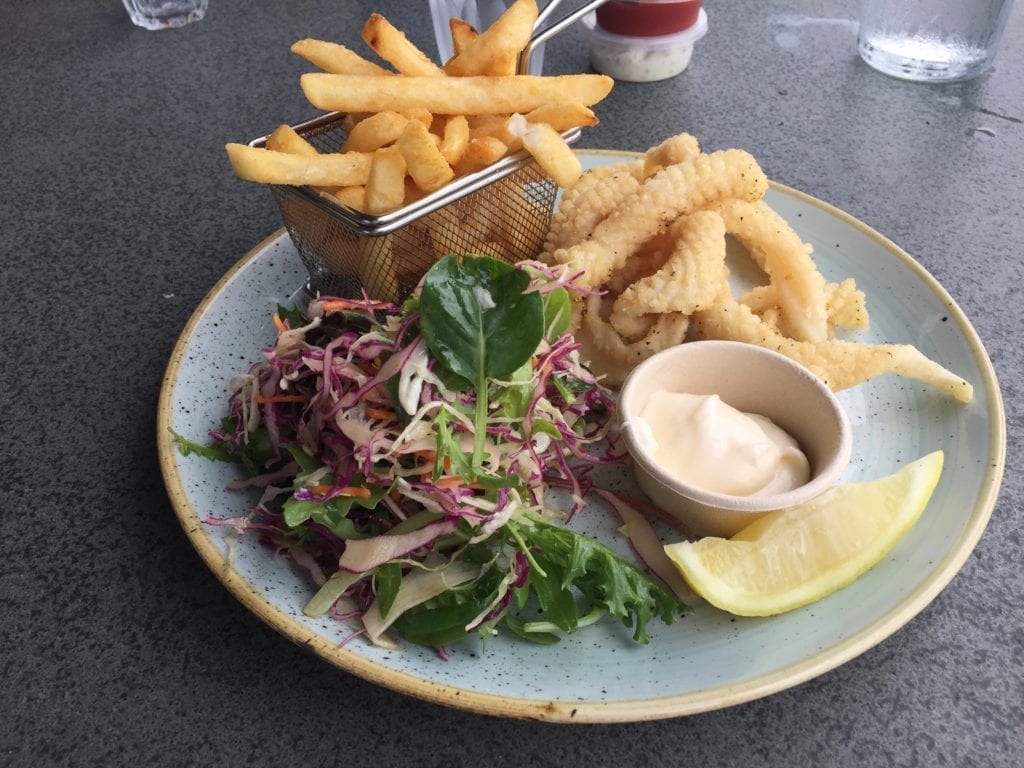 I had hoped that there would be more seafood on the menu. There are two seafood platters – the largest has crayfish, snapper, octopus and prawns served with chips at an expensive $150 for two people.
Patrons must order from the counter area and food is delivered to the table. Water, cutlery, napkins and condiments are nearby – just help yourself.
Wait time for food delivery was not too long but I did wonder whether the restaurant was short-staffed mid-week as a lot of the tables were left uncleared for some time.
As well as a fully stocked bar, the Wine Room is another area of Thomsons featuring some impressive wine choices such as a Nuit St Georges at $150 a bottle.
Thomsons is a good choice to while away some time waiting for the ferry and is definitely a step up in eating places on Rottnest. Try and time your visit in between the arrival of island buses as a large influx of people come through Thomsons doors at those times.
The restaurant serves kids meals for the grandchildren and there is a playground right outside.
Address: Colebatch Avenue, Rottnest
Phone: 08 9292 5171
Reservations: No
Opening hours: 12 noon until late. Lunch is served until 3pm
Gluten-free options: Yes
Vegetarian options: Yes
Entertainment Book: No
Website: thomsonsrottnest.com.au