We normally use the Rottnest Express Ferry from Hillarys when travelling to WA's most famous island. We live in Hillarys so a five-minute drive takes us to the departure point at Sorrento Quay. However I have never enjoyed the ferry ride – the salt-sprayed windows make it impossible to see out and the seating although comfortable is reminiscent of an airline adding to the claustrophobic effect. It seems a long 45-minute trip.
My daughter suggested travelling from Fremantle for a change and what a difference!
Firstly pricing – three people on the Rottnest Express from Hillarys would cost $259.50 for three people. The SeaLink ferry from Fremantle cost us $135.
There was, of course, the 50-minute drive but apart from a build-up at Scarborough, traffic was light travelling early morning. We found the Wilson parking – all day for $10 to the left of the E sheds at Victoria Quay and walked over to the B shed for coffee and tea before boarding.
There were differences on board too. Passengers may choose to sit downstairs on the main deck, upstairs or at the back outside. We could see through the windows and even see Rottnest Island from the ferry.
The seating was comfortable and clean windows showing the busy waterways leaving Fremantle and the open expanse of the sea did not make us feel closed in at all. Charts on the TV screens showed us the depth of the sea and the many vessels moored offshore.
The Quokka 1 ferry has free wifi, a fully licensed bar serving tea, coffee and light snacks as well as alcohol, restrooms on the main deck and good access for wheelchairs. The distribution of ice poles by friendly crew members was also a nice touch.
Best of all it only took 30 minutes via a smooth crossing before we reached Rottnest. SeaLink will definitely be our Rottnest ferry choice from now on.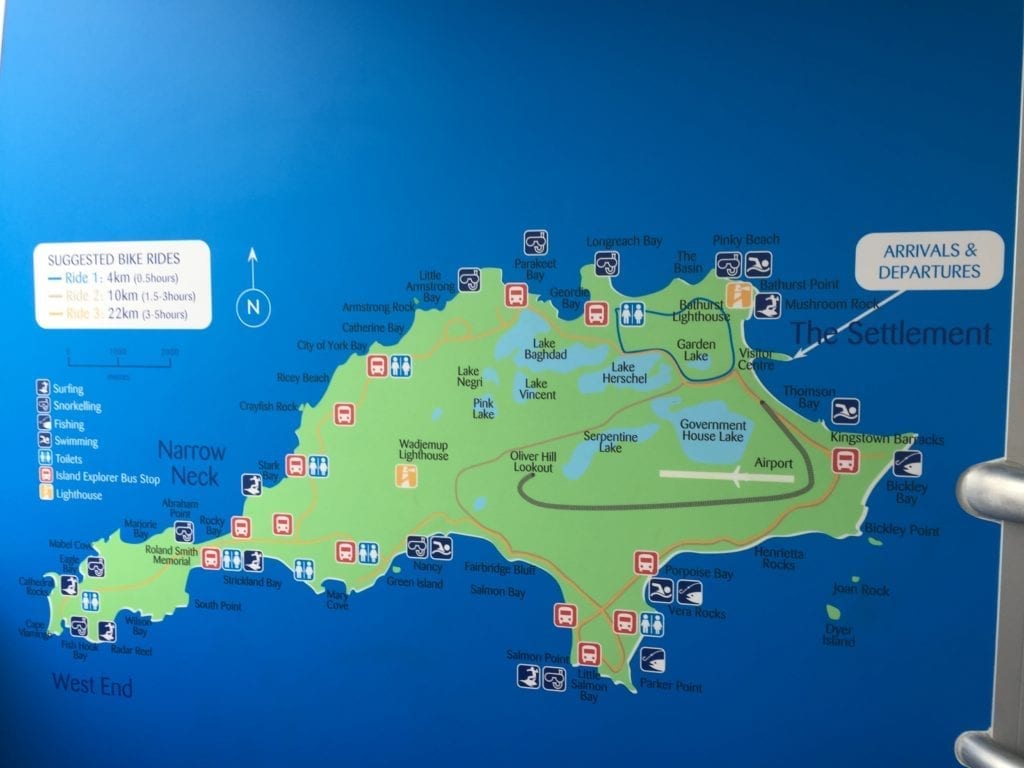 SeaLink:
Fremantle- Rottnest summer deal: Monday-Friday $45 return
Summer special: Kids travel free with one fee-paying adult (does not include Government admission to Rottnest
Website: https://www.sealinkrottnest.com.au/specials