Have you been to Westfield Carousel? I worked at Carousel for many years, in the 1990s, and have recently popped by to see the impressive $350 million redevelopment that was opened in 2018. Gone are the days when shopping centres are simply places to shop. These days they offer much much more. Westfield Carousel is Perth's largest shopping mall. All of the major department stores are found here, as well as clothing, shoes, homewares, books, healthcare, beauty, major banks, phone companies and more. It can be a lot to get around in a couple of hours. Westfield Carousel's concierge offers complimentary wheelchairs and power shoppers (subject to availability).
Rooftop Dining Precinct
The stylish Rooftop Dining Precinct has a multitude of eating options, set amongst lush landscaping. At the Westfield Carousel's Rooftop Dining Precinct there is truly something to suit everyone's taste and budget. Here are just some of the eateries you'll find:
For Western-style food international chain TGI Fridays has lots of crowd pleasing favourites on their menu. Café 63 is a bustling café serving breakfast, lunch and delicious cakes! Grill'd is popular for their fresh and tasty burgers. Zeus Street Greek serves up fresh and casual Greek street food. The Groove Train is great for groups to meet for a bit to eat, before heading to the neighboring cinema. There's even a pub at Westfield Carousel – The Waverley Brewhouse has pub grub as well as beer brewed on site.
For tasty Asian-style food head to 2 Fat Indians is for lovers of authentic Indian dishes. For a dim sum and yum cha experience, Canton Bay's famous dumplings are a must try. China Bar offers a modern Asian dining experience bringing together cuisine from Malaysia, Hong Kong and Taiwan. You'll be dancing with joy at Gangnam! Here you can cook your dinner yourself, Korean BBQ style, or get the chefs to cook up bibimbap, bulgogi or bento for you. Fragrant Thai dishes are found at Little Bangkok. Love a sushi train? Super Tetsudo is popular for Japanese meals made fresh to order at the click of the button.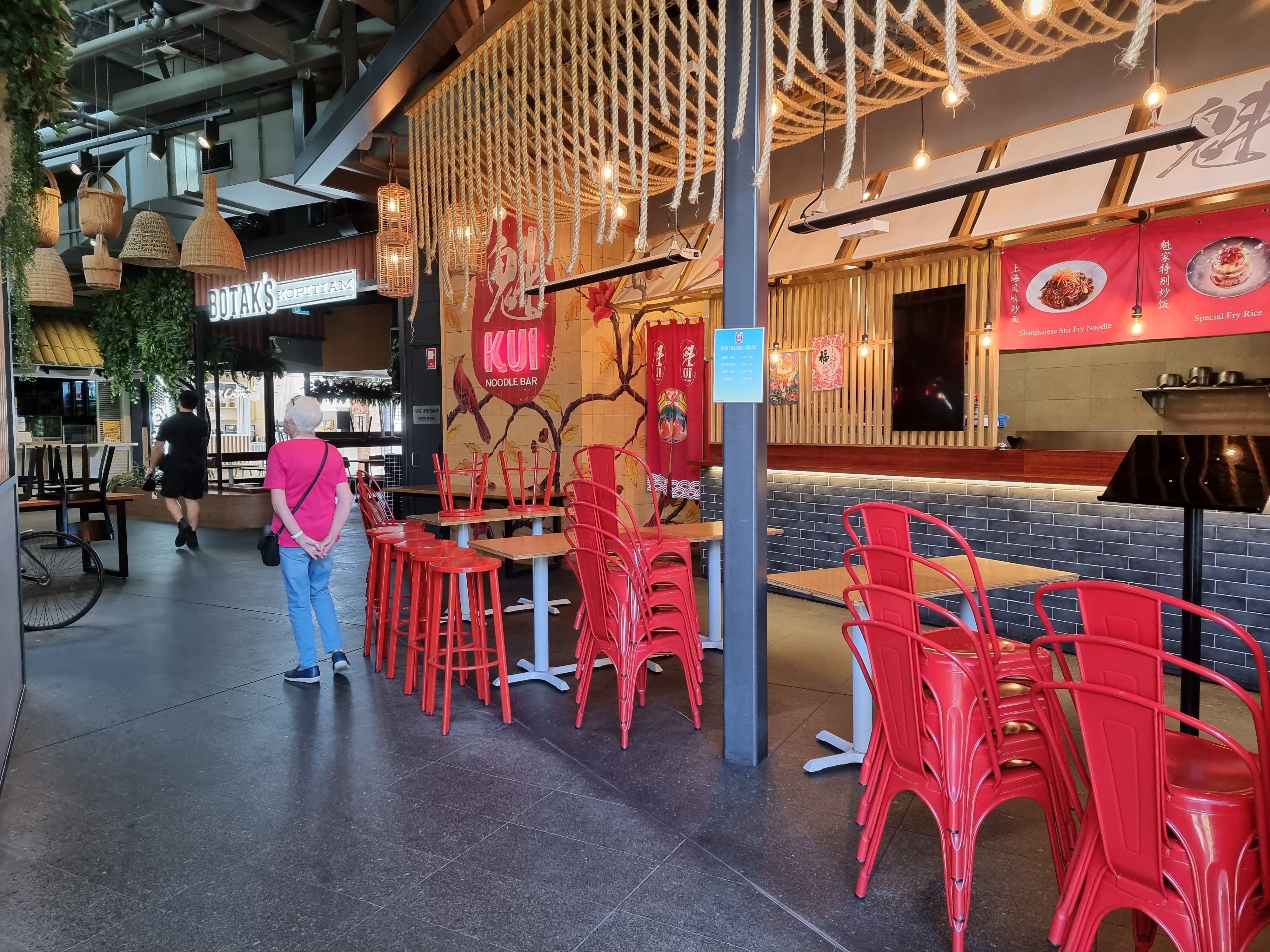 Sweet tooth's are well catered for with popular waffle house Geláre. Honey Crème, mixes interesting flavours and uses locally sourced milk and honey to create scrumptious organic desserts. At the very pink Pretzel, these freshly baked treats are available in sweet and savory flavours. Cafe 63 is a great option for cake lovers too!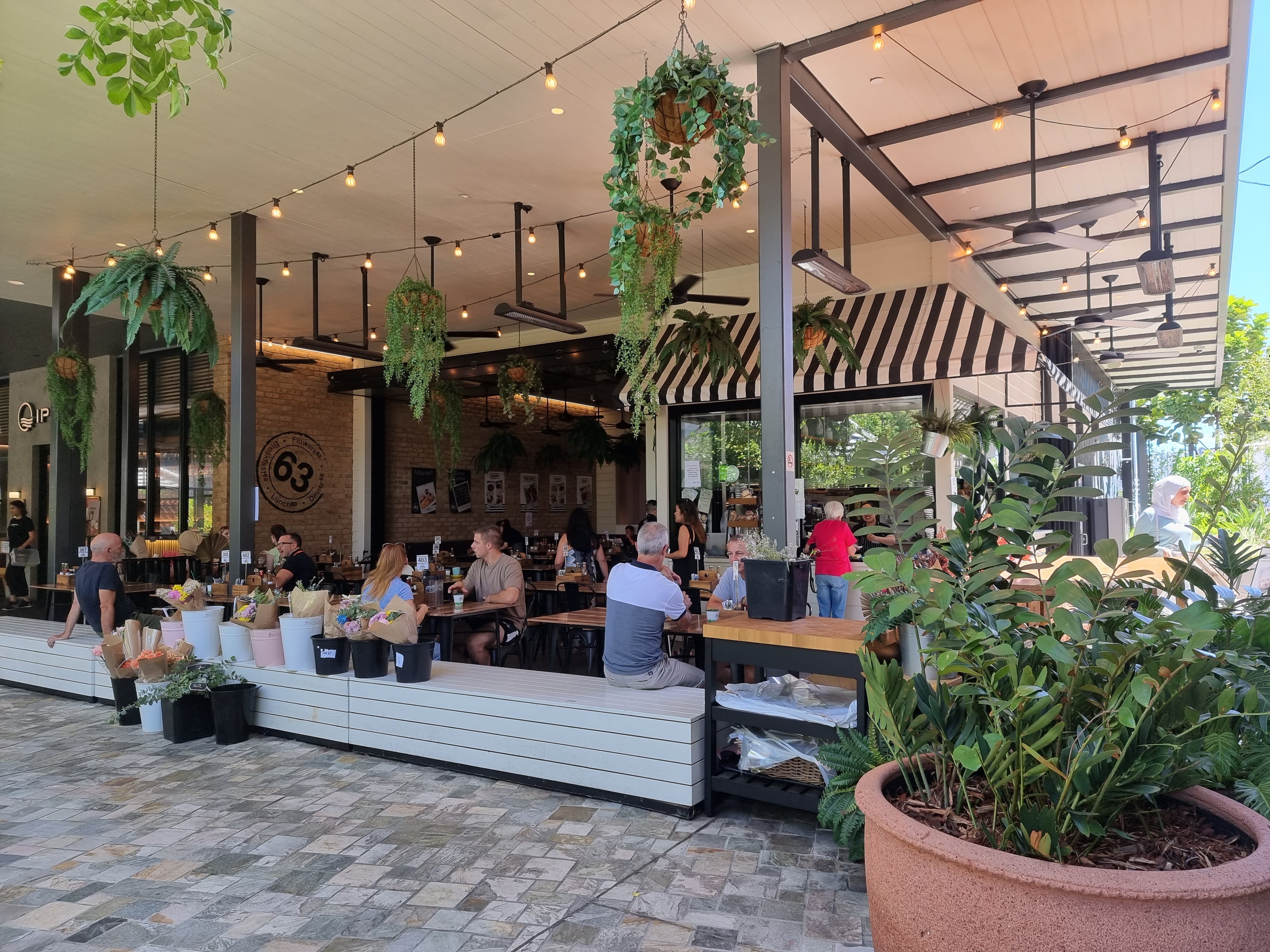 As well as all the restaurants, there is an amphitheater and stage, with live acts adding atmosphere on some weekend evenings. There is plenty of seating around too, with some lovely spaces to take time out with a takeaway.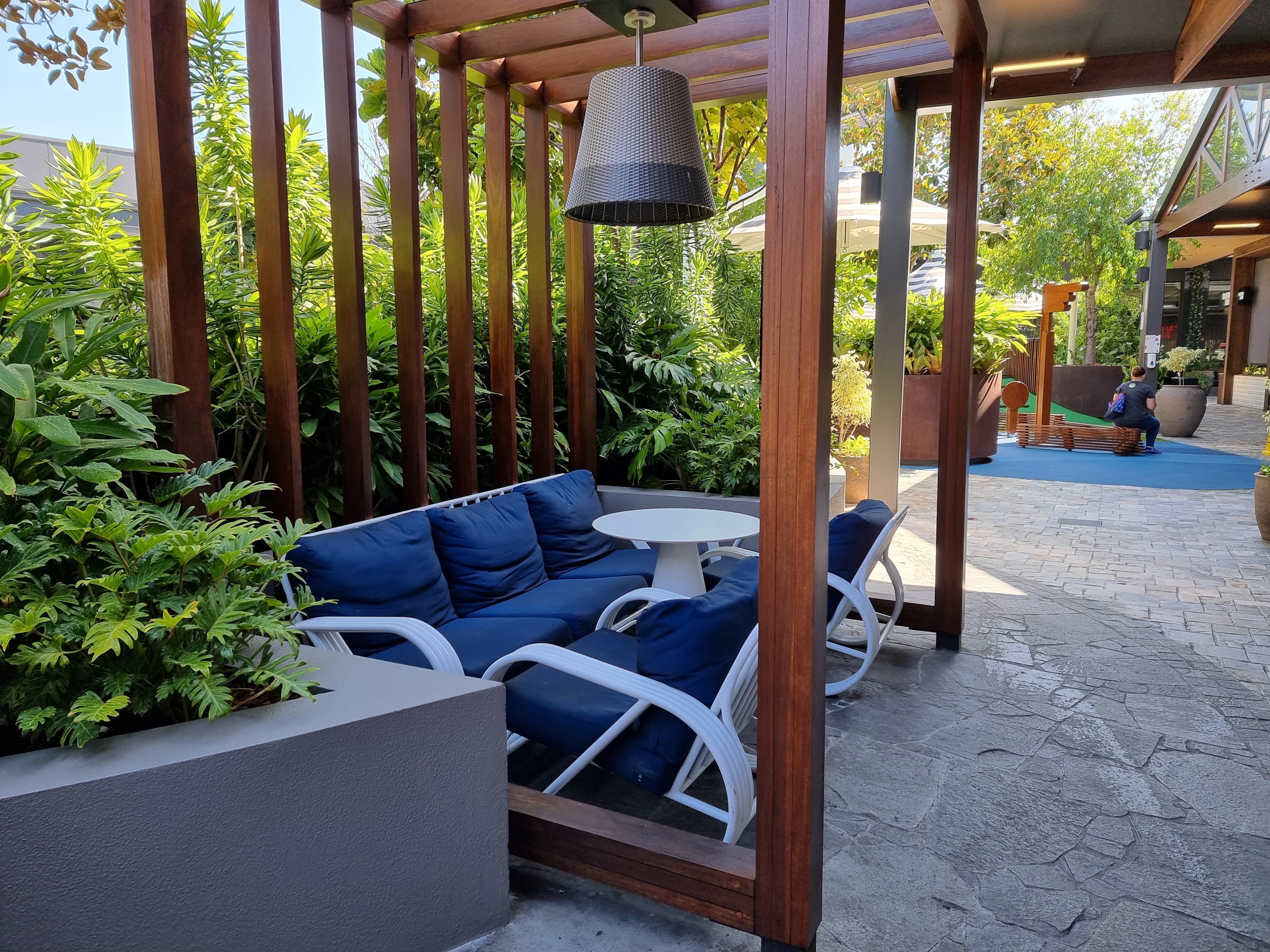 There is also a small play area for children. This is aimed at toddlers and young kids, with a popsicle stick cubby house, slide, tunnel and a boat set on soft rubber flooring.
Entertainment
And it's not just all about the food at Westfield Carousel. The entertainment options are just as impressive. A Hoyts Cinema shows all the latest flicks, including in their luxury cinemas. Mini Golfers will love a round at the quirky Holey Moley. Strike is also found in this venue and includes bowling and escape rooms. If you're entertaining grandchildren, iPlay is a (very noisy) arcade game venue, featuring Clip n' Climb and Drift Dodgems too.
Westfield Walkers
Anyone can join The Westfield Walkers. They meet at Jamaica Blue, located outside Target, and walk laps around the shopping centre every Monday morning at 8:30am. This is a safe, any weather activity and great for meeting people.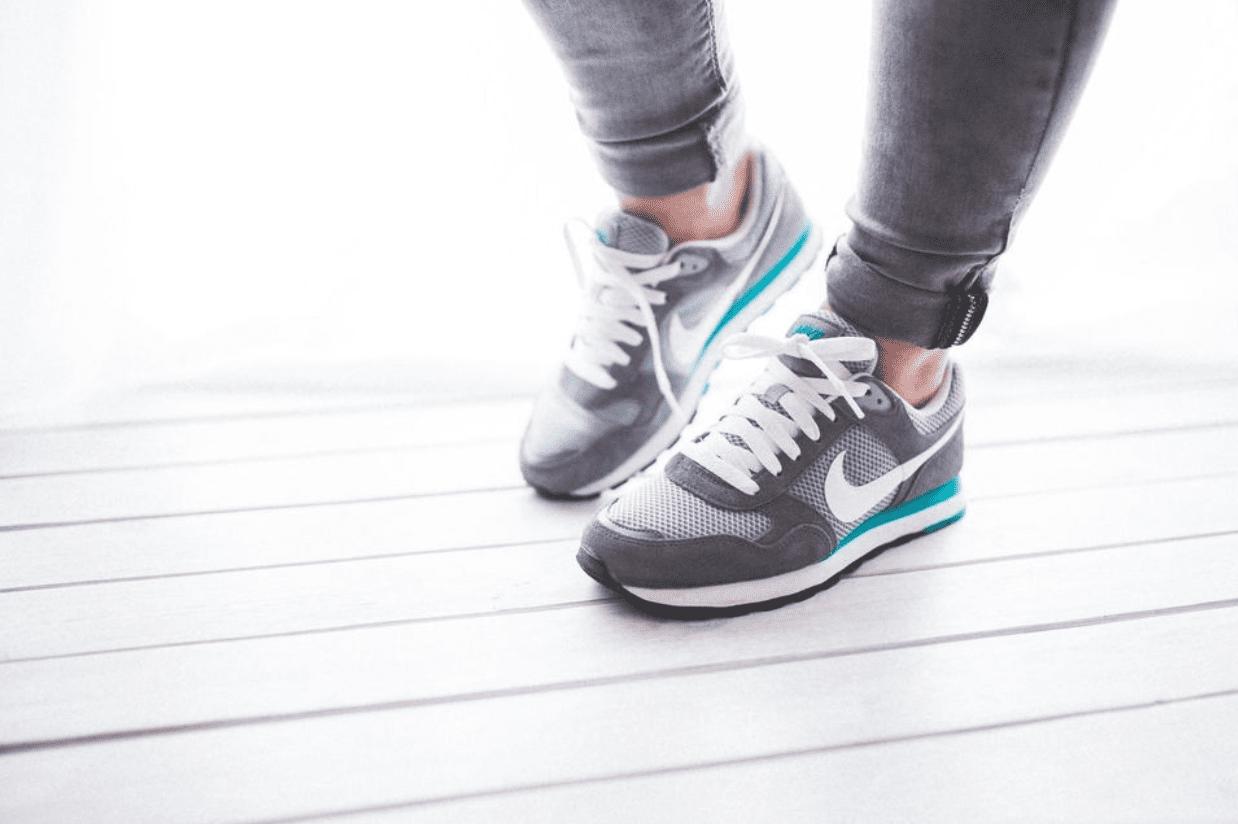 Parking
There is plenty of parking, both covered and outside, as well as many ACROD spots at each entrance. The car parks work on a registration plate recognition system, so if you park for longer than 2 hours, a fee is payable before you leave. A WA first is the introduction of valet parking for $10. No need to worry about trying to find a parking spot… it takes the hassle out of parking the car at peak times.
Find Westfield Carousel at 1382 Albany Hwy, Cannington.
Get more information on their website.
Find more places to eat in Perth here.